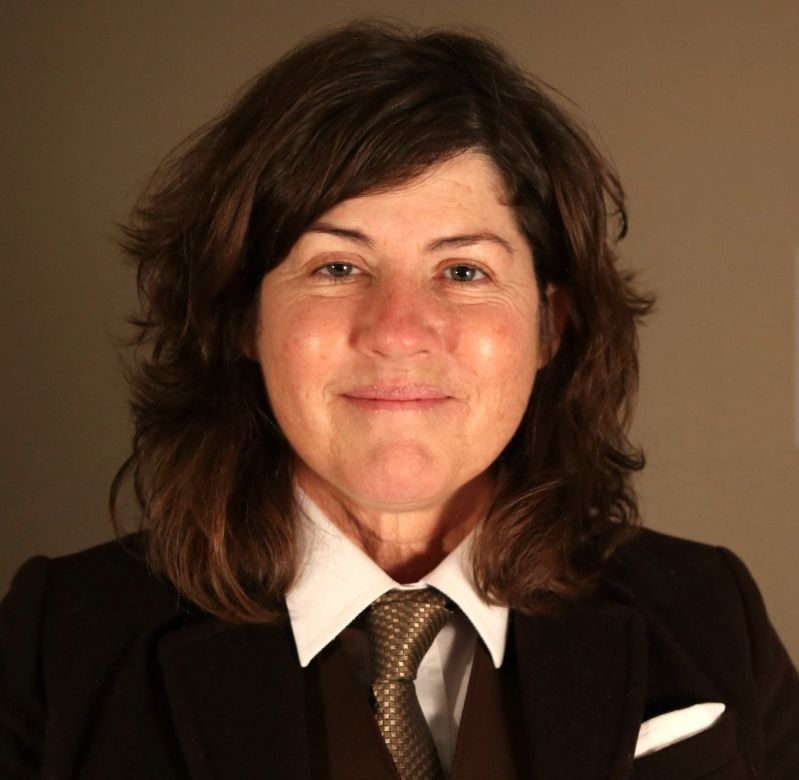 The following column is the analysis and opinion of the writer.
Imagine a teenager leaving home because he fears for his life. He treks from Guatemala across Mexico, and makes it to the U.S. border with his older brother. The Border Patrol separates him from his brother and locks him up for six days in an overcrowded holding facility. The teen becomes feverish but cannot recover because he sleeps on a cold concrete floor with a thin Mylar sheet for warmth. Sick with the flu, he is transferred to a holding cell alone because he is contagious. The next morning, the agents find the teen has passed away, cold and alone.
This is the heartbreaking story of Carlos Hernandez Vazquez, 16, who was one of six children to die in Border Patrol custody since September.
After decades of failed border policies that have criminalized migrants like Carlos, cast aside human rights, and militarized our communities, we have created an impossible situation for both border communities and refugees seeking safety at our borders. Instead of finding solutions, this administration has only created more problems.
We've had enough of these wrongheaded and mean-spirited approaches that have taken and endangered the lives of so many while eroding our rights. That's why we recently released a New Border Vision that would put an end to these harmful policies. It's a new approach that protects human rights, expands public safety and welcomes residents and newcomers.
As a Tucson resident and someone who has lived in the southern border region for decades, I don't need to look far for examples of what it means to value life above everything else.
Take the kindness and compassionate support of the hundreds of volunteers at the migrant shelter at the former Benedictine Monastery.
These volunteers rally daily to the shelter to provide clothing, food and transportation arrangements for families to join their sponsors nationwide. These Tucsonans join thousands of volunteers borderwide who have mobilized to ensure refugees released by ICE and CBP are welcomed and supported.
In a New Border Vision, we would recognize that humans have been migrating since the beginning of time and we would decriminalize it. Instead of the chaotic treatment of refugees that's happening now — with some refugees locked up and others cast out without clear plans — we would take a whole-of-government and whole-of-society approach to receiving them.
This would mean limiting the role of border authorities to identify and refer refugees to other governmental organizations and civil society partners, ideally all in one location, to provide the humanitarian, trauma, medical, legal, language, and other assistance that they need while they are assessed for possible relief to remain in the United States. In a new vision, we allocate resources and responsibilities for an effective and humane response.
Arizonans understand that the border is a place of encounter, hope and opportunity. We have deep cross-border ties that span a diversity of cultures, nationalities, and languages, and we have a more profound understanding of how these ties have contributed to the strengthening of our region and our nation.
Instead of embracing our dynamic communities, our border policies have engaged in deadly and unaccountable border enforcement that have made our communities less safe. From the cross-border shooting of teenager Jose Antonio Elena Rodriguez to the prosecution of humanitarian aid worker Scott Warren for providing water to migrants, border authorities are harming us, not helping us.
In a good border governance, human life is paramount and we would support humanitarian acts. Public safety in the borderlands would be expanded so that everyone — residents, newcomers and refugees alike — could feel safe and thrive. Our welcoming system would respond to border residents, migrants, merchants and visitors in an effective way.
In a new border vision, children would not be at risk for dying and families would never be separated or jailed.
Vicki B. Gaubeca is longtime Tucson resident, has lived on both sides of the border for more than three decades, and is director of the Southern Border Communities Coalition, a program at Alliance San Diego.
Catch the latest in Opinion
Get opinion pieces, letters and editorials sent directly to your inbox weekly!