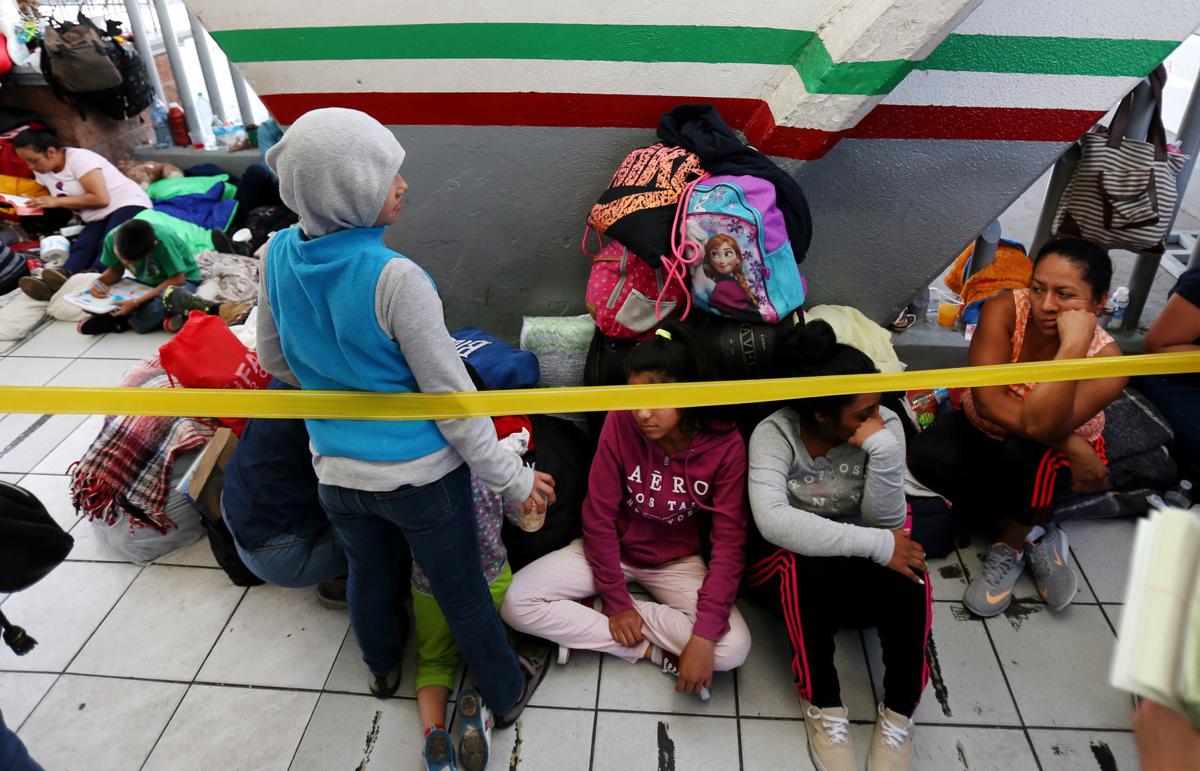 You can use many words to describe the Trump administration's "zero-tolerance" policy at the border. It is abhorrent to separate children from their parents. It is immoral to prosecute people seeking asylum. It is repugnant to stoke suffering and call it policy.
We will call it what it is: the systematic and institutionalized abuse of vulnerable children and their desperate parents.
Good people can disagree on the issue of immigration. Whether our laws are too lax or too strict, whether immigrants make our country strong or consume limited resources, whether we should welcome the other with open arms or bar the door.
There is no way to justify taking a child away from their mother in the name of "deterrence."
So far, it is believed more than 1,000 children have been taken from their parents since late last year, when the administration began a pilot program for what would become national policy in April. In the past, a person traveling with a minor relative would most likely be released with a monitoring bracelet and ordered to appear before immigration authorities. This is no longer the case if they are detained outside of a legal port of entry.
Under President Obama, families were typically detained or released together, and many unaccompanied minors arrived at the border a few years ago, mostly from Central America. This policy of prosecuting every adult and separating every child is new to the Trump administration.
The administration's excuse has been an increase in apprehensions along the border, yet arrests continue to be at their lowest in decades. Many of the migrants traveling with children are coming from Central America and fleeing violence — most of the time they will turn themselves in to the first law enforcement agent they see. We are a long way from when over a million arrests, in many cases single men looking for work, were reported by the Border Patrol in any given year.
It is that difference in population that pushed Attorney General Jeff Sessions to announce his new strategy. While it is not against the law to seek asylum, reports seem to indicate that the administration is taking a "separate first, ask questions later" approach. It is ironic that Sessions cites the importance of the rule of law in controlling immigration, yet will gladly look the other way when it suits the president's agenda.
As reported in the Star, while mothers and fathers plead with court officials to tell them where their children are, the U.S. Attorney's Office is working to "develop a mechanism" to help parents find their children. For one moment, put yourself in the shoes of those parents, those kids.
Children taken into custody are handed over to the Department of Health and Human Services' Office of Refugee Resettlement, which puts them in shelters run by private companies. Once there, workers search for a relative in the United States that can take the child. In some cases, family records are scarce; in others, a suitable relative may be in the country illegally, and — given the current rhetoric — may not want to risk contacting authorities.
A child can be in custody indefinitely and once they are separated from their parent they are considered unaccompanied minors, left to navigate the system by themselves.
When you consider that more than 100 of the children that have so far gone into shelters are under 4 years old, the uncertainty of their fate underscores the monstrous nature of this policy.
Sessions believes the only ones to blame for anything that happens are the parents. "If you don't want your child separated, then don't bring them across the border illegally. It's not our fault that somebody does that," he said.
Such hubris ignores not only the real dangers many across the world, especially Central America, struggle to survive every day, but it acts as if having been born in the United States is a personal achievement rather than plain good fortune.
And blame is a funny thing. Think of our decades of meddling in Latin American politics — supporting coups, propping up dictators. Our demand for drugs that supports criminal organizations and feeds the violence. Even the infamous MS-13 gang, which now terrorizes El Salvador, got its start in Los Angeles.
We've already shown these immigrants the worst of us.
The policy of separating families must end.