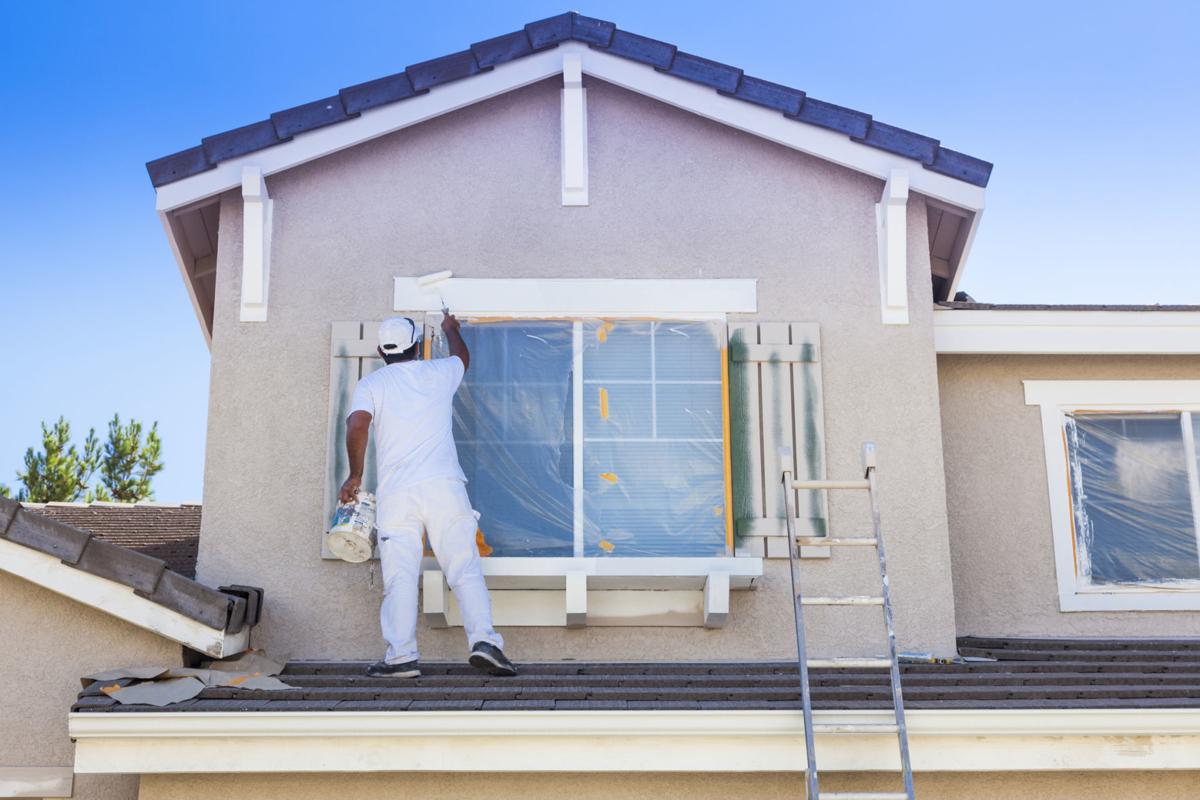 When pulling into your driveway, do you often think "this house needs a fresh coat of paint" or "I'd like a front lawn?" If you live in a homeowners association community, there are steps and considerations you need to take before picking up the paintbrush or laying sod.
What is the purpose of an HOA?
A: Homeowners or condo associations are created by developers when they build a project. Builders set up the CC&Rs (the covenants, conditions and restrictions), and until the development is almost done, the builder runs the HOA. After that, a board of directors and management organization is put in place. Within the subdivision, there could be multiple nonprofit corporations that have their own board of directors, owners, and vendors — a sub-association. Each is their own separate entity. They have their own articles of incorporation, bylaws, CC&Rs and finances that are specific to that one community.
Committees of the association are established to assist the board of directors in studying an area of responsibility, obtaining information, evaluating requests, evaluating projects, furnishing recommendations for action, policies and rules, and overseeing specific areas of the association as assigned by the board.
I want to repaint the exterior of my house and add to decorative features to the front yard. Can I do that without getting approval from the community?
A: That depends. If you do not live in an HOA community, you can pretty much do what you want. That said, cover your bases and look at the neighborhood's CC&Rs. Most subdivisions have them. There may be some restrictions in there, even if the development was built decades ago.
If do you live in an HOA community, don't go trotting down to the hardware store just yet. You need to check if the changes to the exterior of your home are allowed by your HOA.
In most HOA regulations, which you agreed to when you bought the house, any exterior change that is seen from the street or common areas, whether it be the front or back of the house needs to be submitted for approval. Even if you are painting the exterior the same color it was painted 20 years ago, the color needs to be submitted because it may no longer be in the approved color palette list.
Changes to your home's exterior that likely need approval include, but are not limited to:
accents – stone veneer, fountains, statues, fireplaces, benches
entry and garage doors, gates
landscape – turf, plants, rocks, design
lighting
mailboxes
paint
rain gutters and roof
satellite dishes
security shutters
solar panels
stucco
walkways and driveways
windows and window barriers
Check your HOA's timeline for submitting projects so it can be placed on the next meeting's agenda. Be sure to review the committee's project checklist before submitting a project for approval. Lack of information can delay the approval process. Additionally, be prepared for neighbor feedback. Some HOA's enforce a neighbor disclosure. This allows the surrounding neighbors to comment on the project and whether they have any objections.
Don't go rogue and bypass this process. Many HOA's enforce fines if projects are started without approval. A neighbor is always watching and will contact the HOA to ensure permission was granted. So, just take that step. Get it approved, avoid the fine, and most importantly don't give that neighbor the pleasure of ratting you out.
I am remodeling my kitchen. Do I need to inform the HOA?
A: You do not need the HOA's approval for changes to the interior of your home. However, you do need approval for the equipment that will be outside during the project.
Homeowners tend to fail to submit the use of on-site storage containers and dumpsters. The association management is usually not aware of interior projects until they see or hear about the containers (i.e. that neighbor). Anything that is going on or placed outside, even for the interim, does need approval.
Make sure you have a current copy of your homeowner association's guidelines. Read it thoroughly. If you don't understand something, contact the HOA's management. Attend your HOA's board meetings and stay informed.
For more do-it-yourself tips, go to
rosieonthehouse.com. Rosie Romero is the host of the Saturday morning "Rosie on the House" radio program, heard locally from 8 to 11 a.m. on KNST (790-AM) in Tucson.
Be the first to know
Get local news delivered to your inbox!