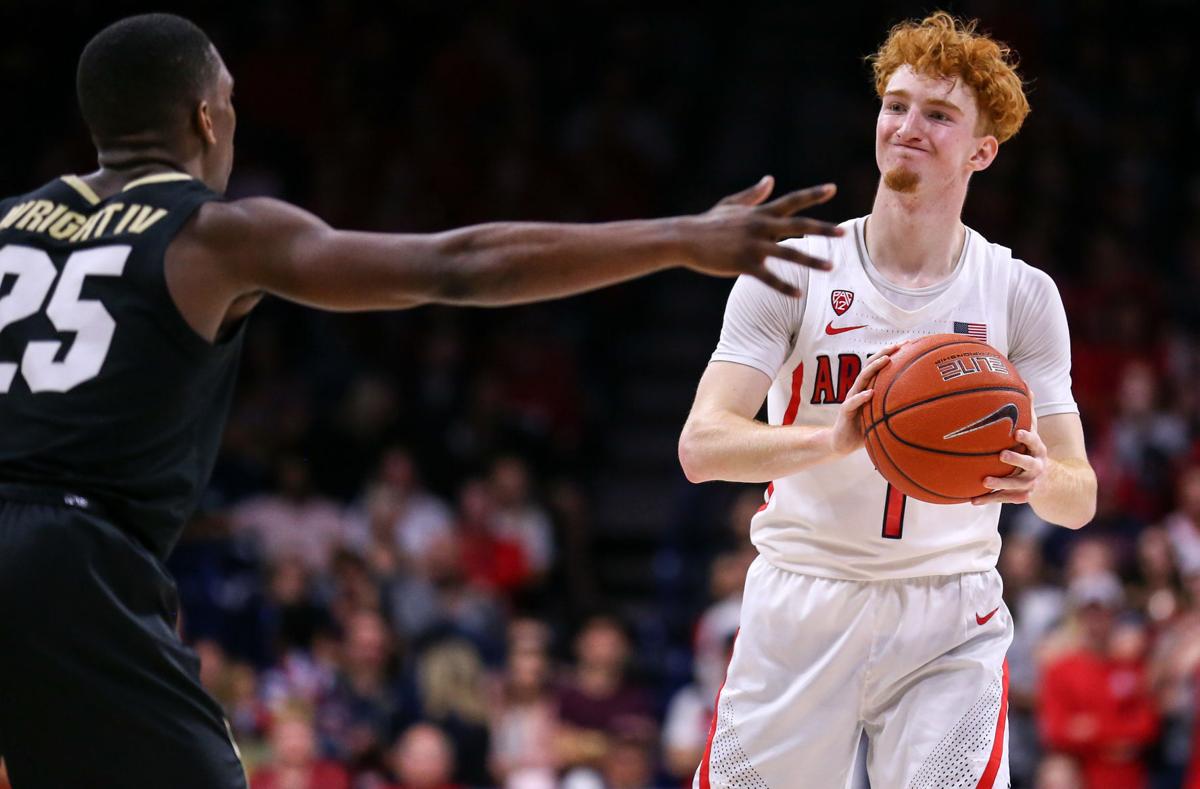 After showing promise in 2018 with Italy's national team and in 2019 at the Hoop Summit event, Phoenix guard Nico Mannion blew up into a projected NBA lottery pick before entering Arizona's program last season.
Maybe even a "lock." As of September 2019, ESPN had him No. 8 while CBS and Yahoo projected Mannion at No. 7 before last season.
Then Mannion was handed the ball and a world of expectations as the Wildcats' point guard in 2019-20 … and his stock started declining.
When Mannion left Arizona as expected after one season, having averaged 14.0 points and 5.3 assists per game, he was still considered a solid first-round pick on mock draft boards, though more often in the middle or late first round.
But now, entering Wednesday's NBA Draft, Mannion is now projected to land somewhere late in the first round to somewhere in the second. On Monday, ESPN's updated mock draft had him at No. 36, a full 28 spots below its projection last fall.
That's a big difference. In salary terms, about a $6-7 million difference — since the No. 8 pick gets a guaranteed deal two-year deal worth about $9 million total and second-round picks might not get much more than the $900,000 minimum per season.
So not surprisingly, Mannion was asked during the NBA's virtual predraft media interviews Monday if he'll be carrying a chip on his shoulder into Wednesday night.
"Definitely," Mannion said. "I mean, where I'm slotted, I feel I'm better than that. But I get it. They base it off college, they base it off certain stuff. So it makes sense. I understand why I'm slotted there."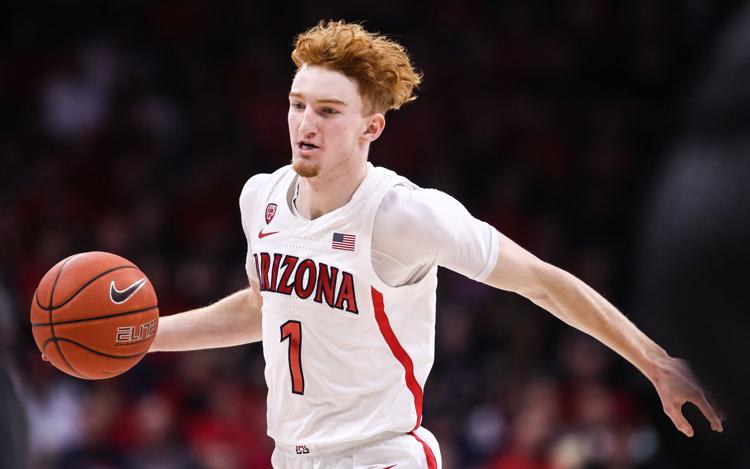 While Mannion was Arizona's second-leading scorer last season, his assist-turnover ratio was just 1.7-1 in Pac-12 play and he wasn't an efficient shooter against good competition.
Mannion shot 36.5% overall and 30.9% from 3 in Pac-12 games, and while he shot 8 for 14 in an early-season home against Illinois, Mannion combined to shoot just 6 for 34 (and 2 for 15 from 3) in marquee nonconference games against Baylor and Gonzaga.
Mannion did suffer a back injury in the Wooden Legacy that has been attributed to his Baylor and Gonzaga struggles, and may have also contributed to a lack of confidence and/or rhythm into the conference season.
But the numbers are still the numbers, and Mannion has been spending much of the protracted predraft process trying to offset them.
Since returning home to Phoenix on March 13, Mannion said he and his personal trainer have set up shop in at a friend's nearby home gym, and that he's put on about 12 pounds to reach 190 pounds on his 6-3 frame (though that is the weight Arizona listed him at last season) while reworking several aspects of his shot.
"The biggest thing for me was putting on size and shooting the ball consistently," Mannion said.
"Those are the two things I've kind of been focusing on … try to turn those into strengths."
During interviews and workouts for teams, Mannion said he's been told his size and basketball IQ were impressive and, when asked specifically if there was anything he wasn't able to show at Arizona, mentioned that the NBA game could be a better fit.
"One thing that I think is different in the NBA than college, regardless of what program you're at, is the spacing," Mannion said. "I think with spacing, I'll have more opportunities to make plays.
"And I don't think I shot it as well as I can (at Arizona), which is why I've been hitting the gym heavy working on my shot. I kind of tweaked a couple things and I'm shooting it really well right now."
Mannion's longtime friend and former UA teammate, Josh Green, indicated during his NBA Draft media interview Monday that Mannion can transition well into a modern-day NBA point guard.
No matter how his career begins.
"A lot of it is being versatile," Green said. It's "just him being able do that, come off pick and rolls and just make the whole team better as a unit."
Rim shots
Arizona gave junior point guard James Akinjo the gold jersey for being the top practice performance over the past week. Sophomore forward Jordan Brown earned the first two gold jerseys, while sophomore center Christian Koloko won it last week.
Arizona has begun selling cardboard fan cutouts to be placed in McKale for all events there this season, though they may be moved around if fans are eventually allowed inside.
The Pac-12 said no fans will be allowed until at least January.
Cutouts are $65 each for fan or pet sections, and $40 for the Zona Zoo student section, with an additional $25 fee to have them mailed back after the season.
Those who order by Nov. 19 will have cutouts in place for the Wildcats' season opener on Nov. 25 against Northern Arizona.