Losing at McKale Center has forever been treated as a stranger, a random, almost fluky act of the basketball gods that UA fans treated not with regret but with contempt.
Now a loss at McKale is greeted with resignation, as if to ask, "What else can go wrong?"
Washington beat Arizona 67-60 Thursday night as the elements that sustained UA basketball for 45 years — faith and trust — went missing.
There was doubt. There was dread. And it had nothing to do with losing to the Huskies.
The immediate future of Arizona basketball hasn't been this cheerless since Lute Olson took a leave of absence 18 years ago following the death of his wife, Bobbi. This isn't life and death, but the reputation and vitality of Arizona's long-dignified basketball program has been impaired.
Sean Miller's body language Thursday was baffling. He spent most of the last 10 minutes sitting on the bench. Can you ever remember that?
Miller's customary pose is to kneel or stand in front of the scorer's table, hyperactive. But on Thursday, even with the game in doubt down the stretch, he sat and watched. Lord knows how the anxiety of the last 17 months has tormented him — and those who follow UA basketball.
Whatever it is, the loss had a feeling of surrender to it.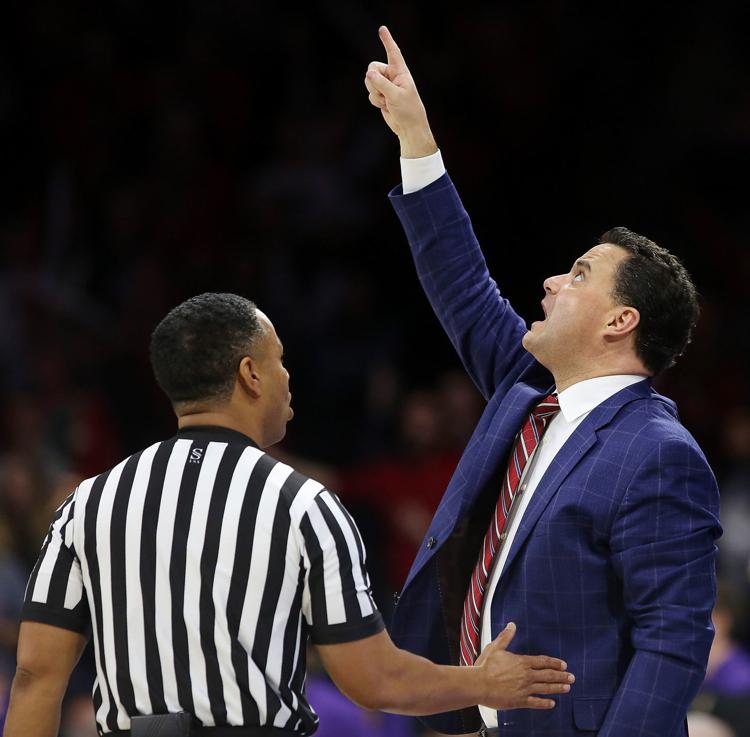 Thursday's news that the Arizona Board of Regents supported the move to fire assistant coach Mark Phelps over a reported NCAA rules violation puts into jeopardy the immediate future of UA basketball. Notably, it could compromise the school's ability to retain what some have ranked as the nation's No.1 recruiting class of 2019.
Isn't that what so many fans worry about most? Losing the Class of 2019? Losing a much-anticipated future?
It's not just that Arizona is highly unlikely to be part of the NCAA Tournament this year, but next year, too. And, if all of this goes splat — if the Wildcats are sanctioned by the NCAA for a year or two — maybe 2021 and 2022, too.
That's too painful for UA to imagine.
ESPN's "Outside the Lines," which isn't known for bright and cheery feature stories, had a crew at McKale on Thursday. Everybody in the college basketball business is watching, but mostly waiting because there are no answers.
What makes this so challenging is that Arizona, its coach and its fans have been in an awkward limbo for 17 months.
Remember this: Miller has not been accused of anything by the NCAA or the FBI. Most who follow UA basketball braced for a bad-by-Arizona-terms season and have loyally filled most of the seats at McKale, loud and proud.
It changed somewhat Thursday. It wasn't quite as loud. The Zona Zoo was unusually sedate. Sections 121 and 122 were empty. Fans began to leave with six minutes remaining.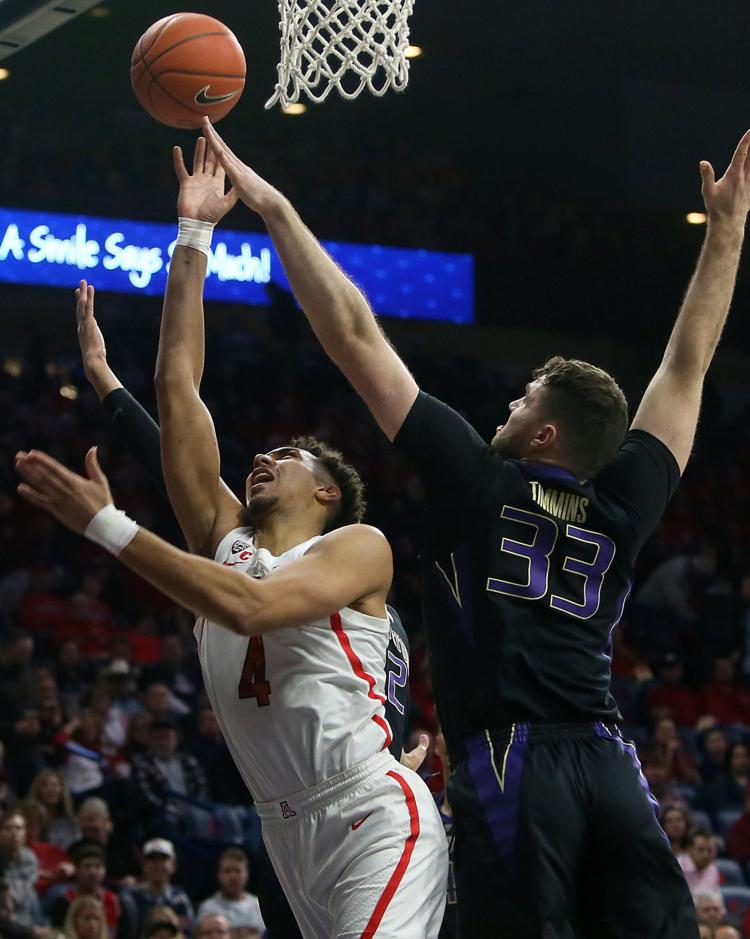 That's because this week's new twist, unscripted, was like a punch in the face: Phelps followed Book Richardson out of the program.
NCAA Bylaw 11.1.1 pertains to the situations involving Richardson and Phelps. It says: "A head coach is presumed to be responsible for the actions of all staff members who report, directly or indirectly, to the head coach" and that "the head coach will be held accountable for violations in the program unless he or she can rebut the presumption of responsibility."
Dozens of uneasy questions remain unanswered. How deep does the non-compliance of UA basketball go? Is there anyone on campus who can save the day? Is there a point at which the school will separate itself from Miller and start over?
I mean, how likely is it that over the next month or so, UA president Robert C. Robbins issues a statement that says: "We lost two assistant coaches and now we're clear. Watch out, Gonzaga."
Robbins attended Thursday's game, and immediately after, he and athletic director Dave Heeke met and entered the UA locker room together.
It's now on Robbins and Heeke to determine how much damage has been done and act accordingly. It behooves them to take all the time necessary to do the right thing, but it is also necessary for them to be forthright at some point.
Those who have occupied the seats at McKale Center for the last 45 years, those who beamed with pride as Arizona's basketball program helped to reshape the image of Tucson from an old cowtown into a city of winners, deserve clarity as soon as possible.
Miller accelerated his post-game procedures Thursday. He sometimes lingers up to 30 minutes before entering the media room for a Q&A session. But this time he was on the podium about 10 minutes after the final buzzer. He declined to answer questions pertaining to Phelps or an NCAA investigation.
After that, Miller walked through the arena, stopped to chat with a couple of fans and proceeded alone up the stairs to his office.
It has become a long and lonely walk.