Arizona received its first commitment to the class of 2019 on Friday, and it's a big one: Five-star guard Nico Mannion of Phoenix said he will play for the Wildcats.
Mannion's decision had been expected especially after he cut his list to two schools last week, but he still had an Oct. 5-7 visit scheduled to Marquette until he made his decision Friday.
Mannion is expected to visit Arizona for the Oct. 14 Red-Blue Game along with fellow five-star 2019 players Josh Green and Jeremiah Robinson-Earl. Green was a teammate of Mannion on the West Coast Elite travel club. Mannion also has an official visit scheduled for the weekend of Oct. 19.
Mannion wasn't immediately available for comment but he told 247Sports that the consistent recruiting efforts of the Arizona coaches, and his comfort level with them, made the difference. UA coach Sean Miller met with him Sunday at the point guard's Phoenix home, on the first day in-home visits were allowed, and Mannion told 247Sports he made his decision within a day or two after that.
"I mean, I kind of had an idea and I was leaning that way a little bit, but Marquette is such a great school as well that I at least wanted to give them a shot," Mannion said. "But after the in-home, a day or two after it just felt right. I didn't need to take any more visits, it felt like home."
Mannion said the UA coaches were "real" in dealing with him, and made it known clearly how much he was wanted.
"That was a huge thing for me, go where I'm wanted, where I can go in right away and produce," Mannion told 247Sports. "I think they will give me that opportunity. Just the consistency really, they were at all of my games. They've been down here pretty often, they went to a couple of my high school games."
The 6-foot-3, 190-pound Mannion was a class of 2020 player until he reclassified over the summer. He will play his final season for Phoenix Pinnacle High School.
As a Pinnacle freshman in 2016-17, Mannion was the subject of a lengthy Sports Illustrated feature on growing up as a basketball prodigy.
Both UA guard Brandon Williams and forward Emmanuel Akot saluted Mannion's decision.
There's little doubt Mannion will have an immediate impact on the Wildcats next season. He's the No. 1 rated point guard in the class of 2019, according to 247Sports rankings, and the No. 9 recruit overall. ESPN rates Mannion the No. 11 player while Rivals has him at No. 20.
Josh Gershon, a West Coast-based analyst for 247Sports, wrote that Mannion has good size and athleticism for a college point guard.
"Mannion does a nice job mixing scoring and creating, using his handle and quick first step to take defenders off the dribble, efficiently attacking the defense from there," Gershon wrote. "He's a consistent three-point shooter who can also hit floaters, get to the basket and draw fouls.
"Not just a scorer, Mannion's shiftiness and handle help him in the halfcourt, breaking the defense down before using his vision to find open teammates.
"Defensively, Mannion is respectable laterally and makes plays with his instincts and effort. He's also a plus rebounder for the position."
ESPN draft analyst Mike Schmitz, a UA grad, also suggested good things about Mannion's future.
"High on Nico Mannion's NBA outlook," Schmitz said. "Has positional size, impressive change of pace with the ball, good feel, has touch and creativity, killer mentality/confidence. He's impressed me with the Italian U16 team, on the AAU circuit, and at Steph Curry Camp. Great get for Arizona."
Mannion becomes the highest-rated UA commit since Deandre Ayton, since the Wildcats' 2018 recruiting class was severly impacted by the federal investigation into college basketball. Five-star commit Jahvon Quinerly decommitted last fall because of UA's off-court issues, as did four-star forward Shareef O'Neal.
---
First look: Arizona's 2018-19 roster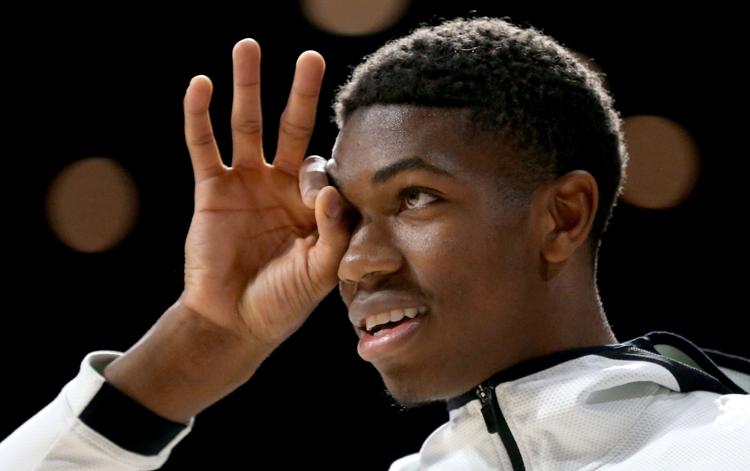 UA is bringing in three players from the 2018 recruiting class, two graduate transfers that will be eligible to play immediately and another transfer from Cornell.
Here's what the Wildcats' rotation might look like when they take the court in October.
Head coach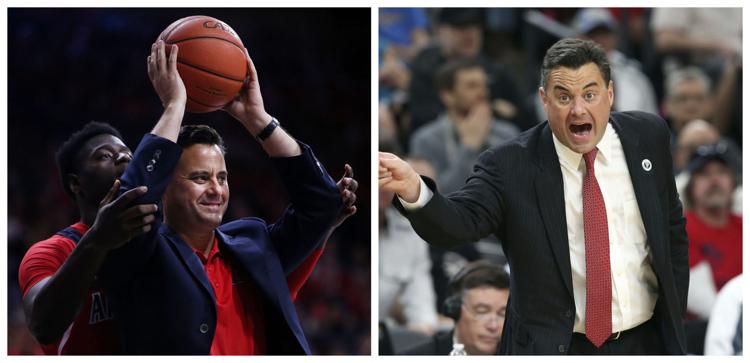 Was: Sean Miller
Is now ... Sean Miller. 
Lead assistant coach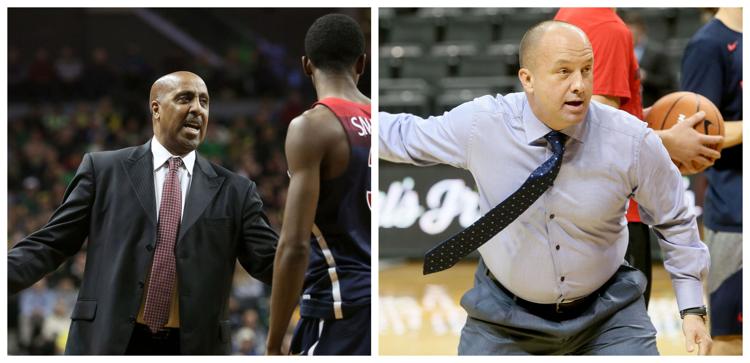 Was: Lorenzo Romar. The former Washington boss spent a year at Arizona before taking the head coaching job at Pepperdine.
Is now … Mark Phelps. Phelps moves over one chair and gets a raise, to $275,000 annually. 
Assistant coach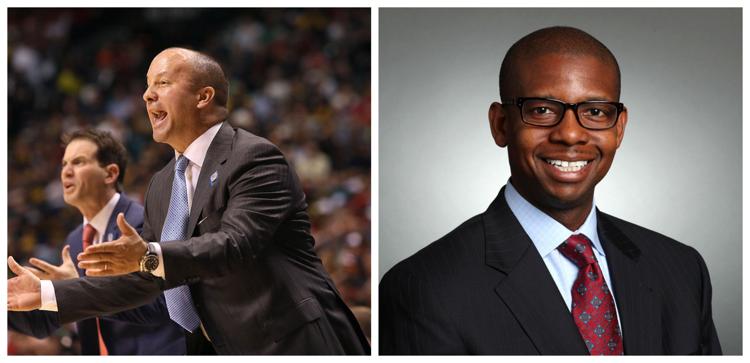 Was: Mark Phelps
Is now ... Justin Gainey. Gainey played under Miller at N.C. State from 1996-1999 and the two are familiar with each other. Gainey signed a two-year contract worth $290,000 annually. 
Assistant coach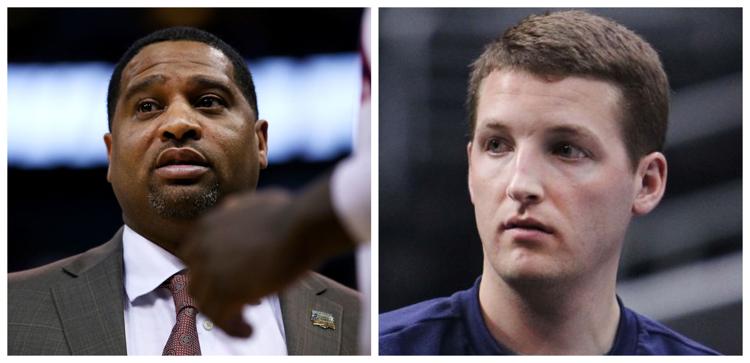 Was: Book Richardson
Is now ... Danny Peters. Richardson was fired prior to the start of the season in September after he was involved in the pay-for-play scandal in college basketball, as investigated by the FBI. Assistant director of basketball operations Austin Carroll temporarily filled Richardson's role. Peters signed a two-year contract worth $275,000 annually. 
Peters formerly was on UA's staff as the assistant director of basketball operations, but departed in 2014 to join James Whitford at Ball State. 
Point guard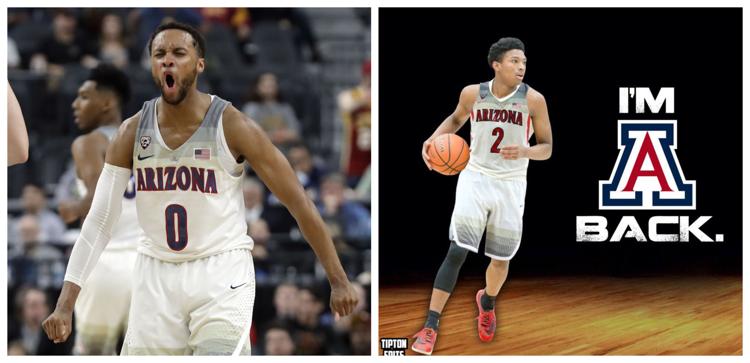 Was: Parker Jackson-Cartwright
Is now …  Brandon Williams. The four-star point guard recommitted to the Wildcats and provides some depth and size to the position. 
2018-19 reserves: Justin Coleman, Alex Barcello
Shooting guard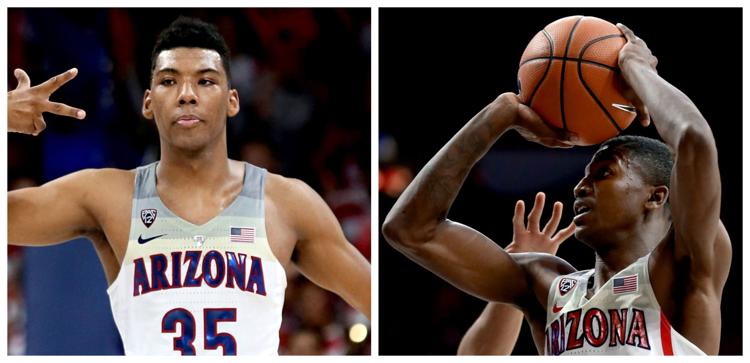 Was: Allonzo Trier
Is now ... Dylan Smith. Entering his junior season, Smith flashed potential as a future starter especially when Rawle Alkins missed three games during Pac-12 play. Don't be surprised if Brandon Randolph drastically improves between his freshman and sophomore year and leaps Smith for the starting spot.
2018-19 reserves: Brandon Randolph, Devonaire Doutrive
Small forward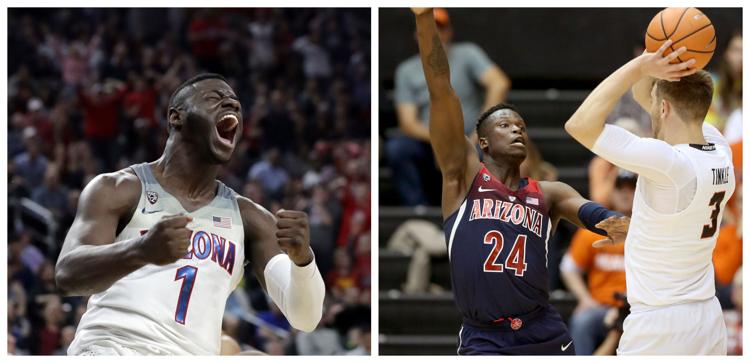 Was: Rawle Alkins
Is now …  Emmanuel Akot. Technically, Akot was supposed to be a part of the 2018 recruiting class, but reclassified. In hind sight, that could've been a genius move on Akot's part because now he's a seasoned wing player with a year of college ball under his belt. 
2018-19 reserves: Omar Thielemans
Power forward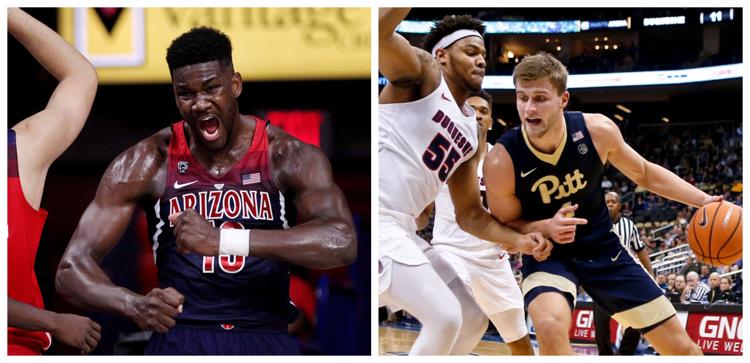 Was: Deandre Ayton
Is now …  Ryan Luther. The Pittsburgh graduate transfer adds experience to Arizona's youth. However, Luther suffered a foot injury in January that cut his season short, and Ira Lee could very well see a lion's share of minutes.
2018-19 reserves: Ira Lee, Stone Gettings
Center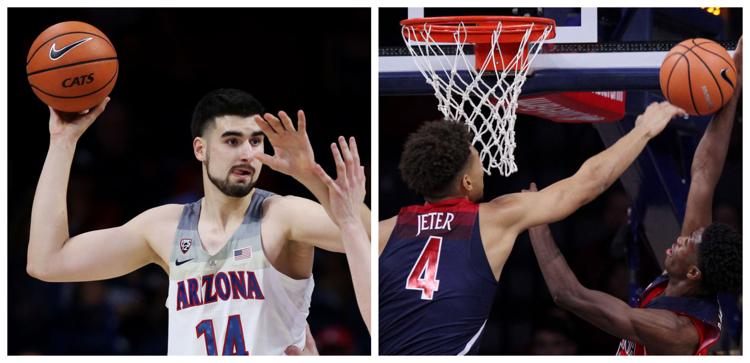 Was: Dusan Ristic
Is now …  Chase Jeter. The Duke transfer would play power forward for any other team in college basketball, but the Wildcats don't have a single center on board so expect Jeter to play heavy minutes as the anchor in the middle.
2018-19 reserves: Ira Lee, Ryan Luther