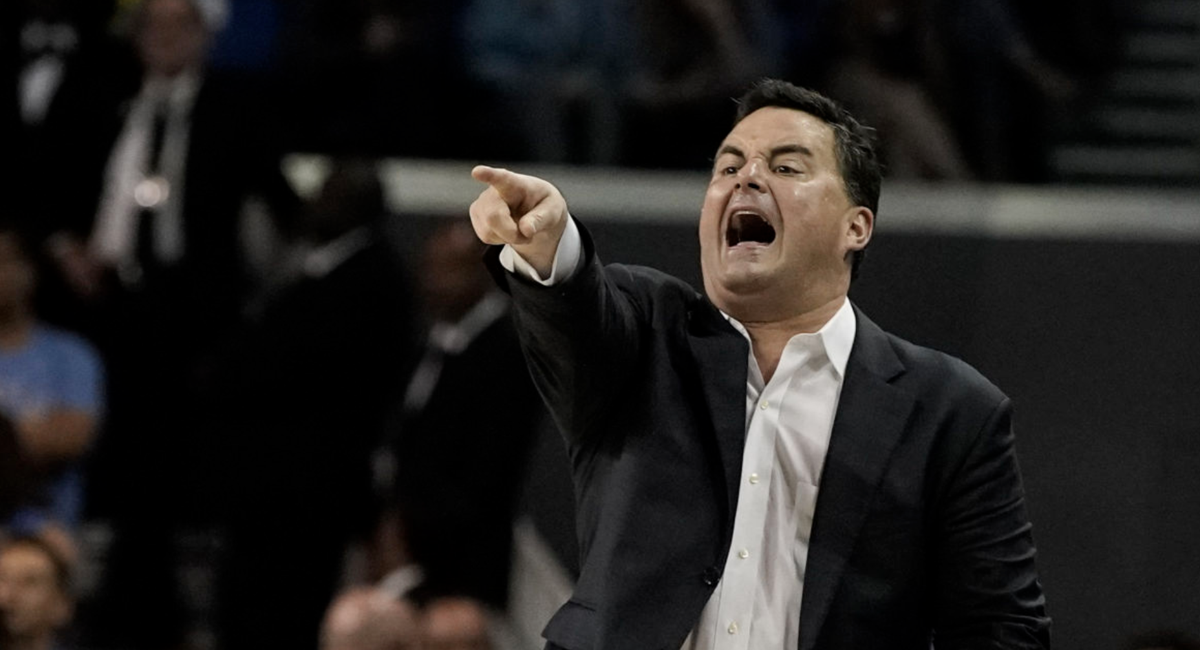 LOS ANGELES – Whatever Sean Miller said the first time, Nico Mannion didn't hear it. He was lying down on the court while the UA coach argued vehemently that Mannion was fouled by UCLA's Cody Riley.
Miller conversed with official John Higgins, who called Miller's first technical foul during UA's 69-64 loss at UCLA, then turned to Eric Curry on the other baseline.
Curry acknowledged Miller, then turned away.
"I really don't know what happened," Mannion said. "You're probably just gonna have to talk to coach Miller about that."
Unfortunately, we couldn't.
Miller wasn't available for comment after the game (though he could have been; there's no rule saying he can't), while associate head coach Jack Murphy fielded questions – about Miller's ejection, about another game of poor late execution, about Josh Green's absence and some things the Wildcats did well (yes, there were some of those).
That also made it difficult to tell exactly what Miller said or was even generally talking about with the third official, Tony Padilla, when Padilla called Miller for his second-half technical, resulting in his ejection.
"I didn't even hear it," Murphy said of their conversation. "I was concerned about what UCLA was about to run."
Asked if Miller was purposely trying to get ejected, Murphy said:
"I'll say this: After being a head coach for seven years, I don't know if any technical are on purpose, but they certainly come from a good place," Murphy said. "I just think tonight coach was in was in a good place when it came to what he was discussing with the official."
---
Green's absence was an under-the-radar factor in Saturday's game, if nothing else because his production tends to be better in more open-court situations – and he would have had a few of those to exploit.
"Definitely," Mannion said. "I mean, he's athlete who plays well in transition. So this would be his kind of game."
Green didn't make the Los Angeles trip because of a lower-back sprain, though he is expected to play against the Washington schools next week. His loss in L.A. forced UA to go with a big lineup featuring Stone Gettings at small forward in both games, although the Wildcats did have guard Max Hazzard available at UCLA after he missed the USC game for unspecified reasons.
Green "does everything," Mannion said. "He does stuff that doesn't show up on the stat sheet. He's is a hard worker and he gives us great energy. He's never negative. He's always positive with us. And he's just a great guy to have around. It hurt not having him tonight."
Murphy also said Green's absence hurt but said he didn't want to downplay the role of other guys by doing so.
"Chase Jeter went out there and give us a great two and a half minutes," Murphy said. "Christian Koloko gave us great, great minutes. Stone. Ira (Lee), everybody. So I don't want to take away from those guys talking about somebody that wasn't here. But we certainly miss Josh and can't wait to get him back."
---
While Murphy took blame for the Wildcats' poor late-game execution on himself and the sets he called for, he also spoke in upbeat tones about many aspects of their game, especially when compared to UA's dreary loss at USC on Thursday.
"We had momentum from the start of the game," Murphy said. "I thought we guarded them really well in the first half and the start of the second half. Even a couple of 3s that they made (were defended well). When (UCLA's Jaime) Jaquez made one on the left wing, Stone had a great contest.
"The guys were in it the entire game mentally. I mean, we led for 34 minutes on the road in Pauley Pavilion. Usually when you do that you're walking out with a win. We just weren't able to execute the last two minutes or so and let a four point lead with 2:20 to go squander away."
---
Oh, and Mannion's shot is back, or improved at least.
While UCLA's Tyger Campbell outplayed him three weeks ago, this time Mannion was clearly the better point guard, dishing six assists to only one turnover and showing the kind of shooting he had earlier this season.
Campbell was 1 of 11 from the field, though the one make was the go-ahead shot with 49 seconds to go, a layup as he fell backward.
Mannion had 19 points, shooting 6 of 13 shooting from the field while hitting 2 of 6 from 3-point range.
"I felt good," Mannion said. "Haven't been shooting the ball great. So it was nice to see a couple shots go in."
---
Anyone have plans for the Wednesday games at the Pac-12 Tournament? Arizona now might be playing in one of them.
UA is now in a three-way tie for fifth with Stanford and USC, two games in the loss column behind Oregon and UCLA, and a game behind third-place Colorado and ASU.
However, the Wildcats own tiebreakers with Stanford and Colorado because they played those schools only once and won both of those games.
And while Colorado has two more road games left -- against Stanford on Sunday and Utah next Saturday -- the Wildcats have WSU and Washington State at home next week. That means there's at least a decent chance UA and Colorado wind up in some sort of tie, in which the Wildcats will have an edge.
Arizona UCLA Basketball
Arizona UCLA Basketball
Arizona UCLA Basketball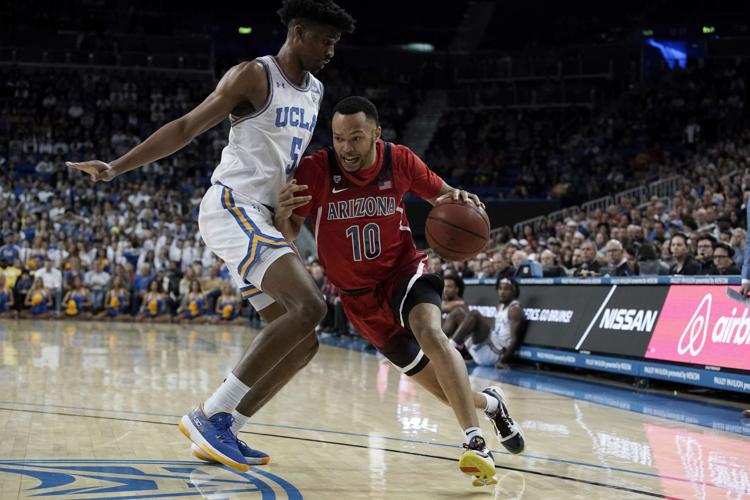 Arizona UCLA Basketball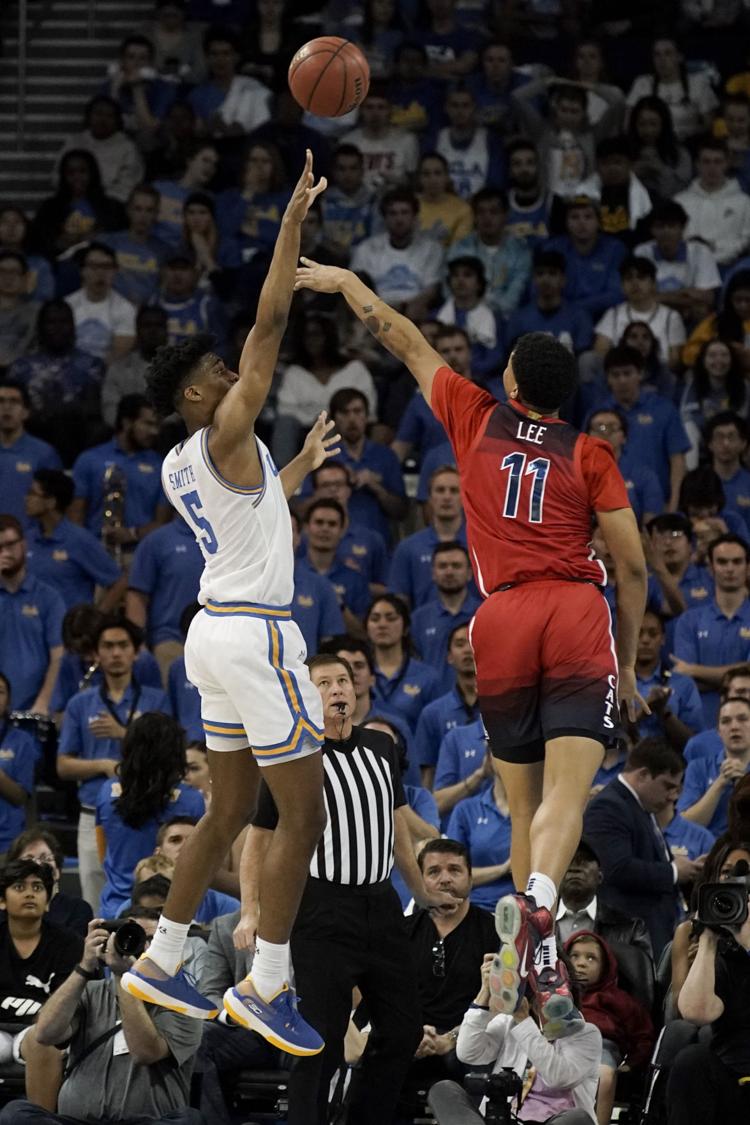 Arizona UCLA Basketball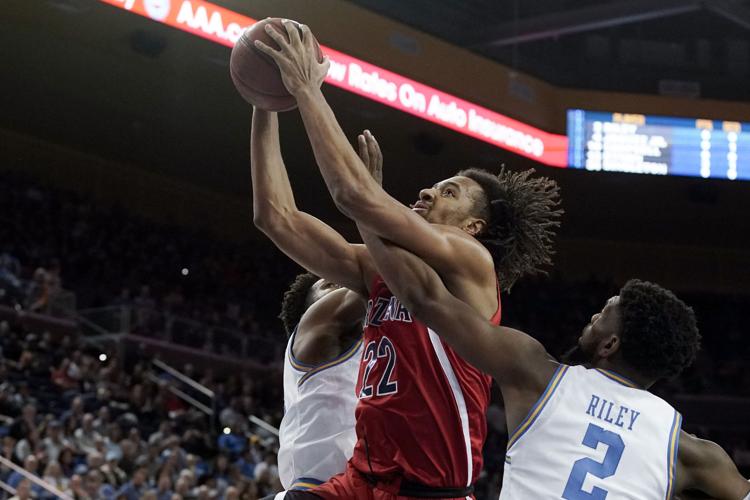 Arizona UCLA Basketball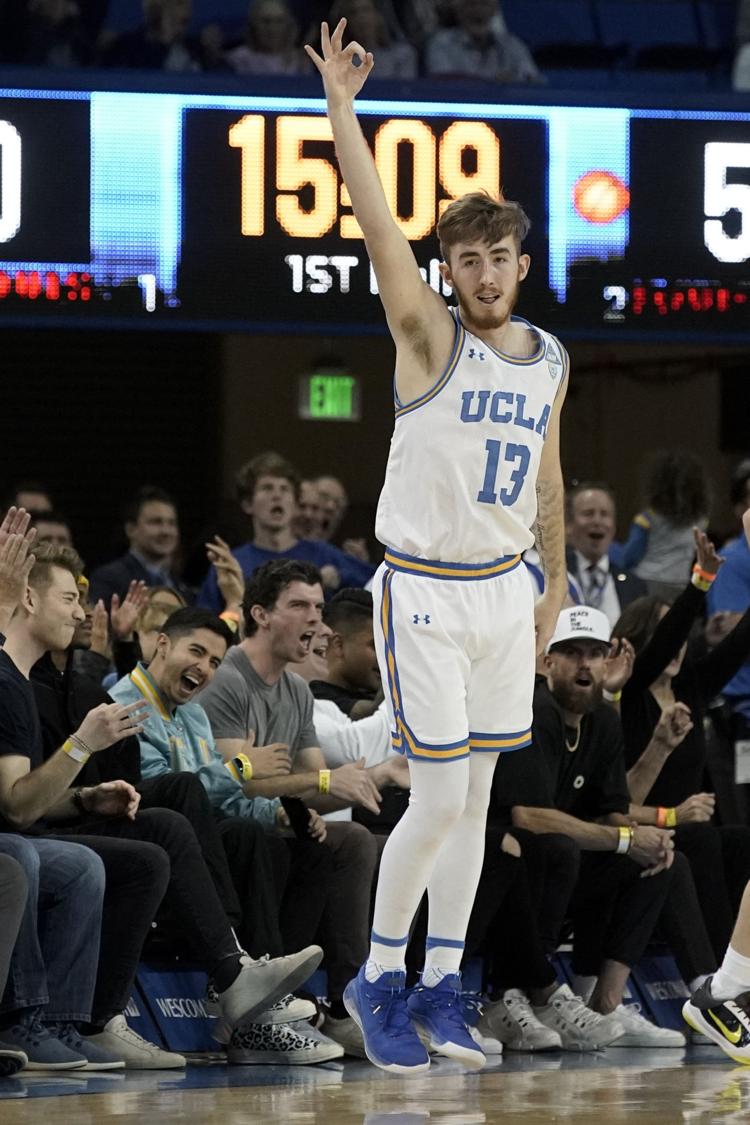 Arizona UCLA Basketball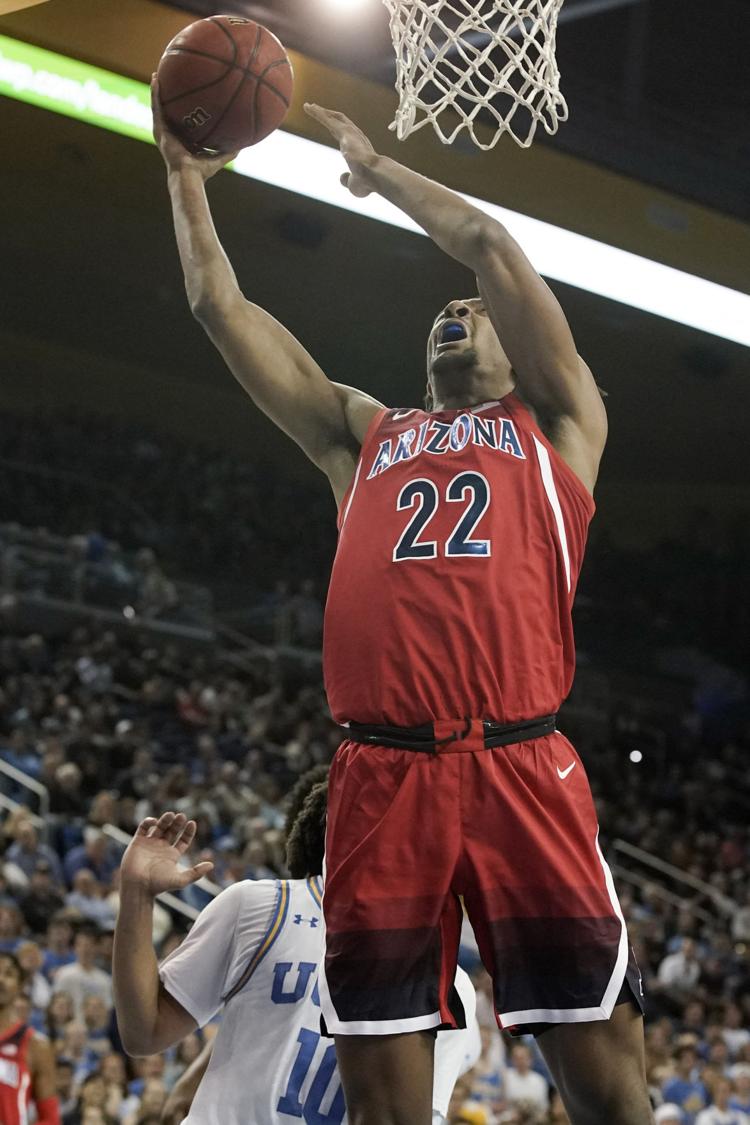 Arizona UCLA Basketball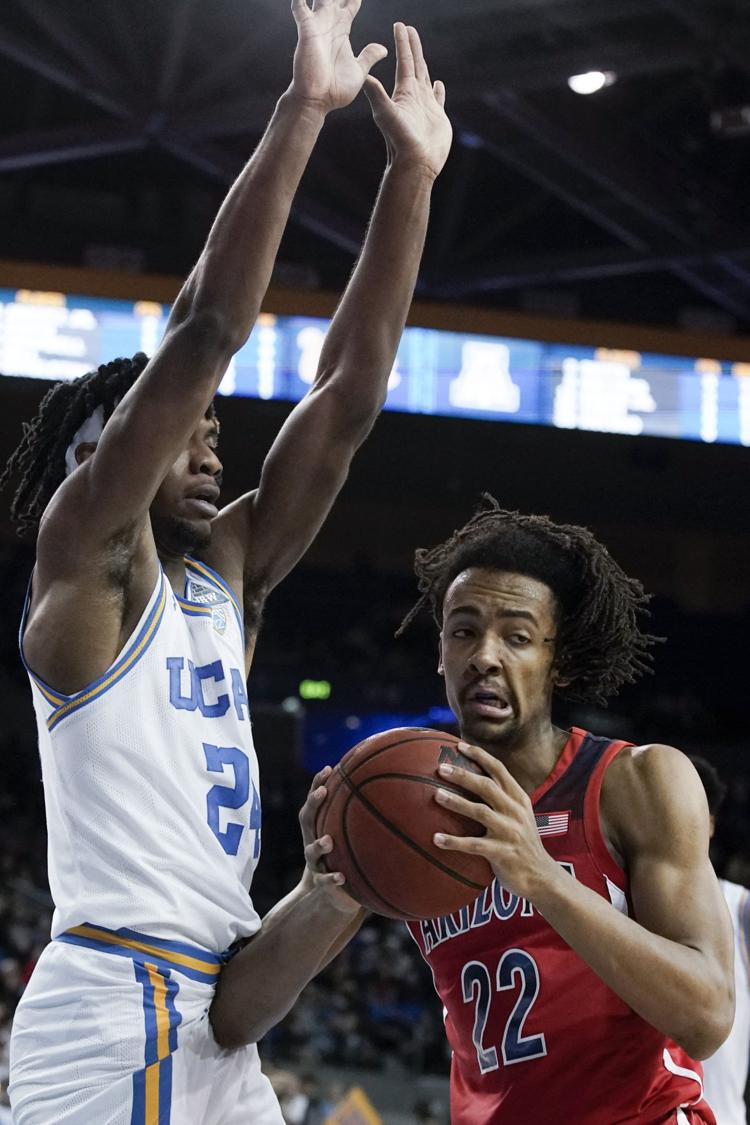 Arizona UCLA Basketball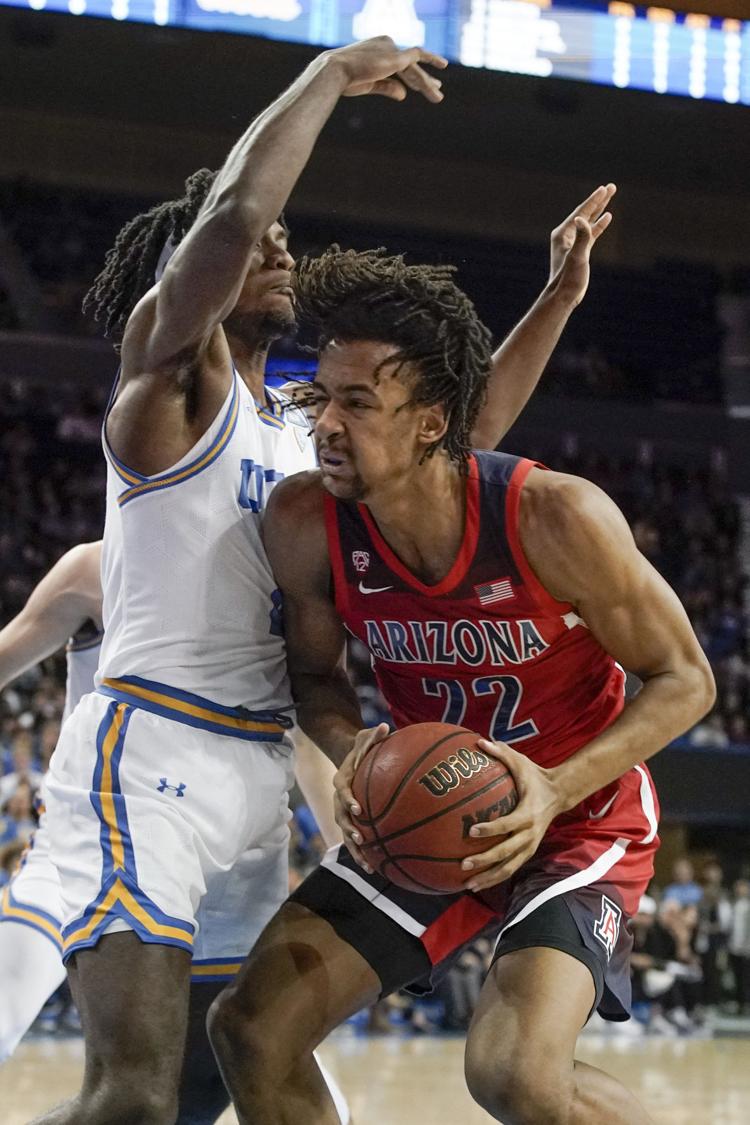 Arizona UCLA Basketball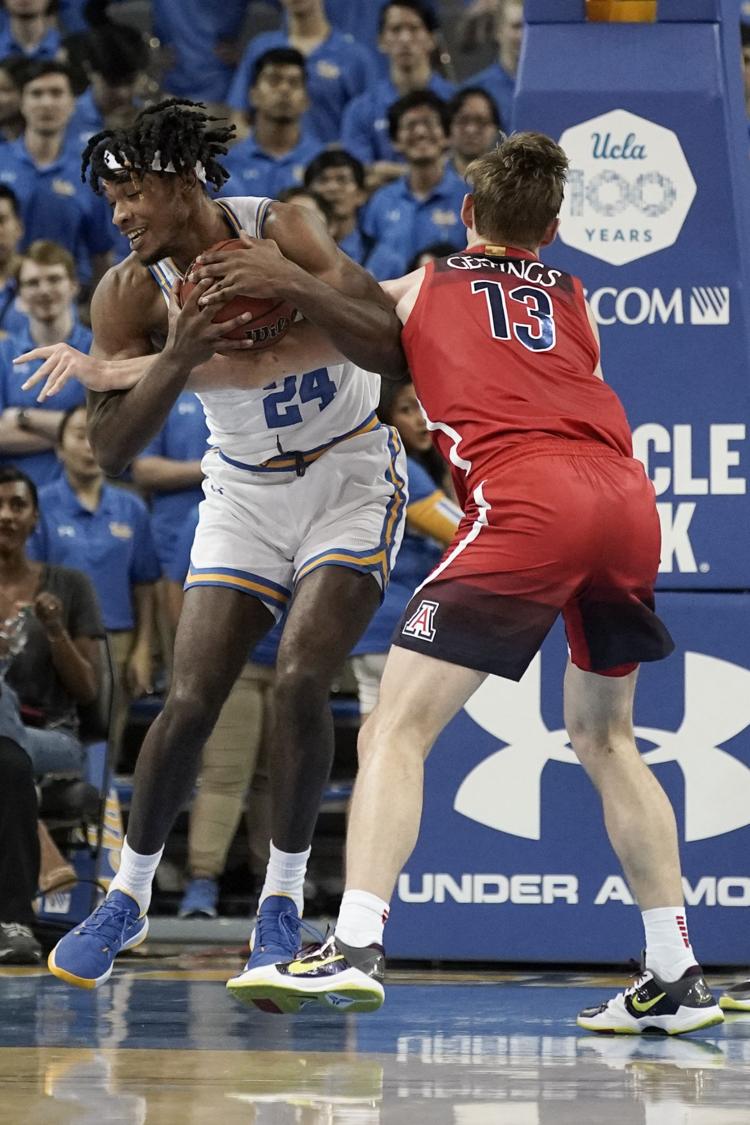 Arizona UCLA Basketball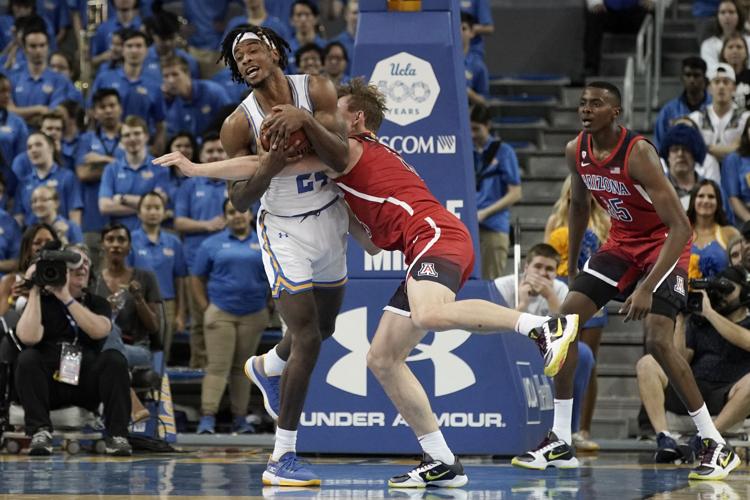 Arizona UCLA Basketball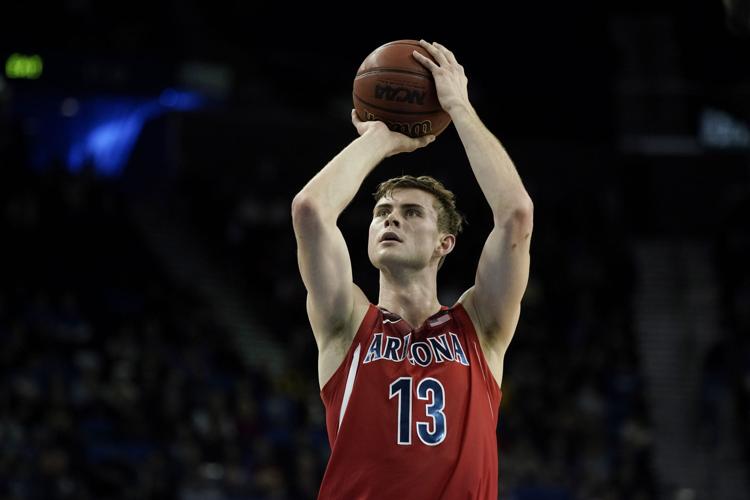 Arizona UCLA Basketball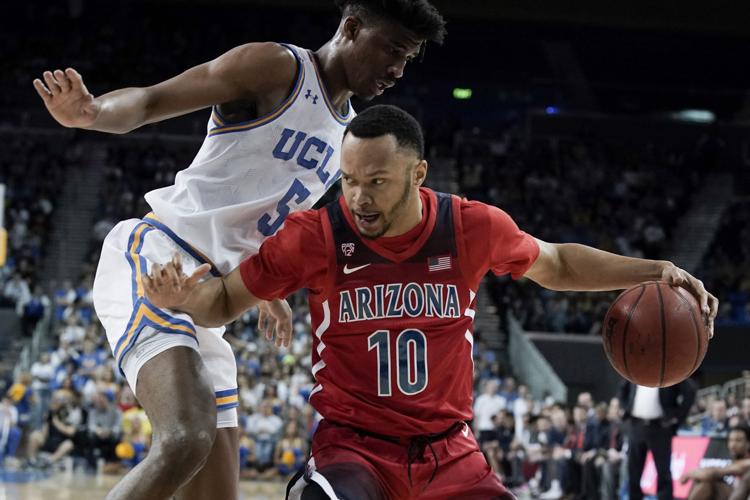 Arizona UCLA Basketball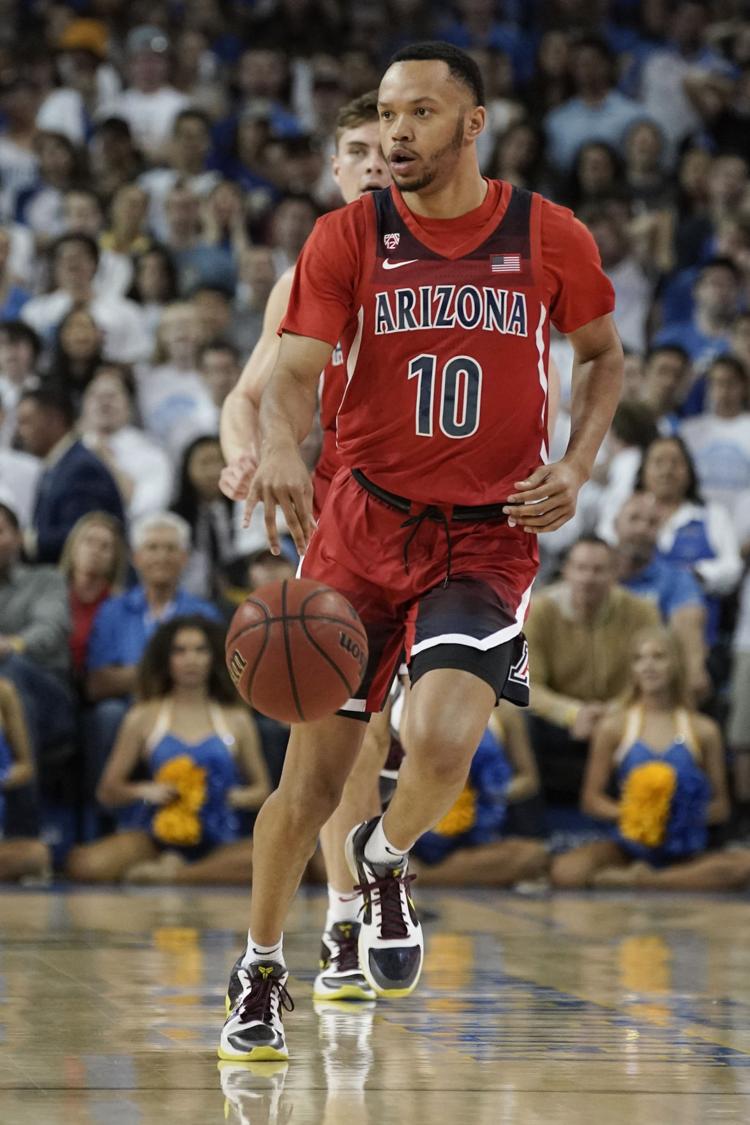 Arizona UCLA Basketball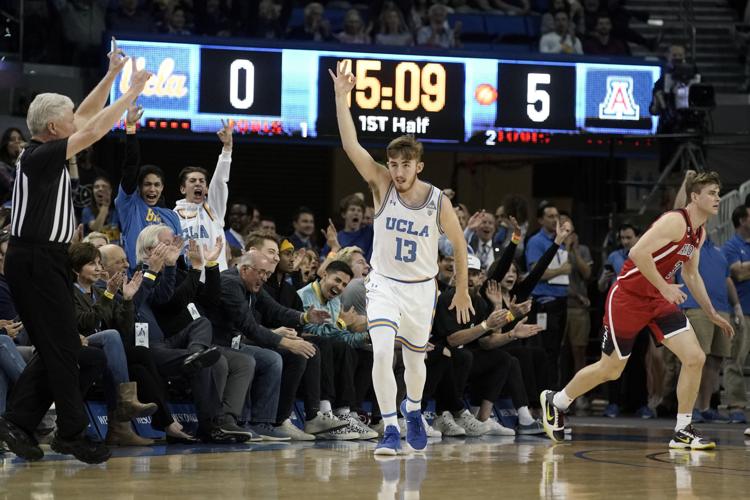 Arizona UCLA Basketball
Arizona UCLA Basketball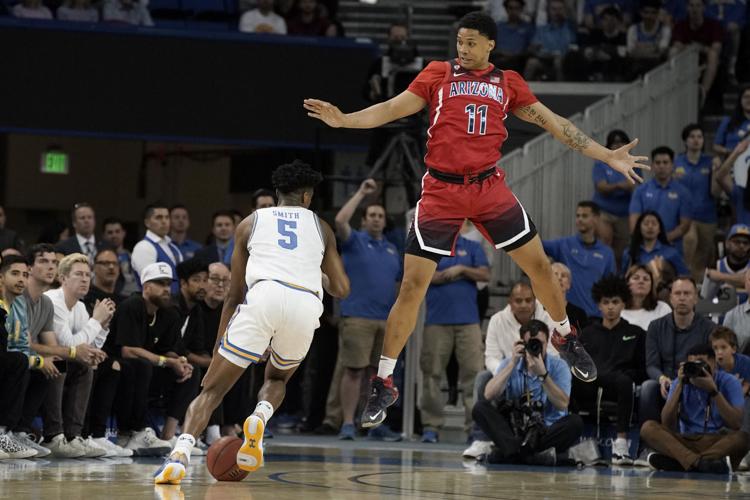 Arizona UCLA Basketball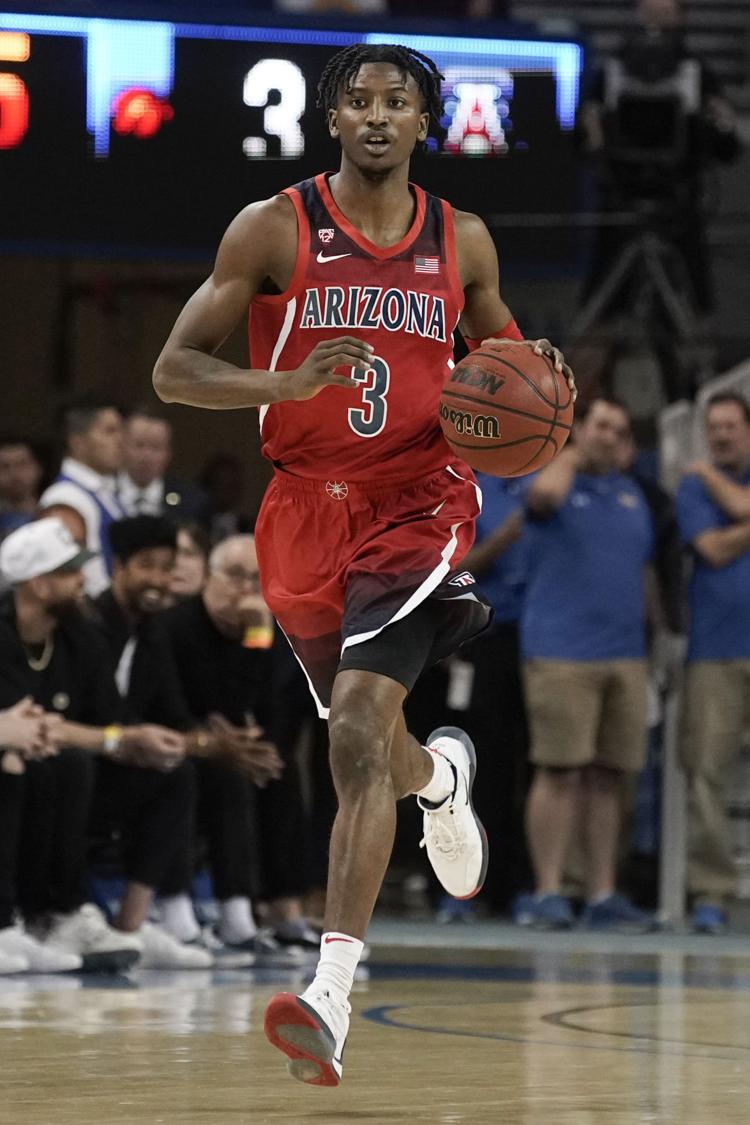 Arizona UCLA Basketball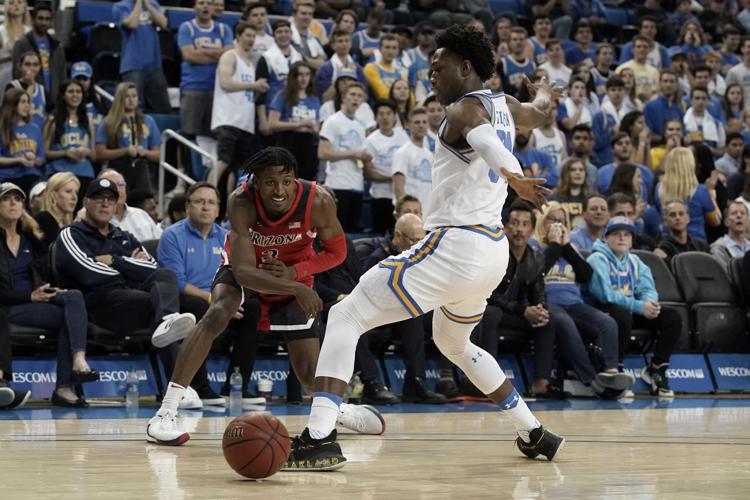 Contact sports reporter Bruce Pascoe at 573-4146 or bpascoe@tucson.com. On Twitter @brucepascoe
Be the first to know
Get local news delivered to your inbox!