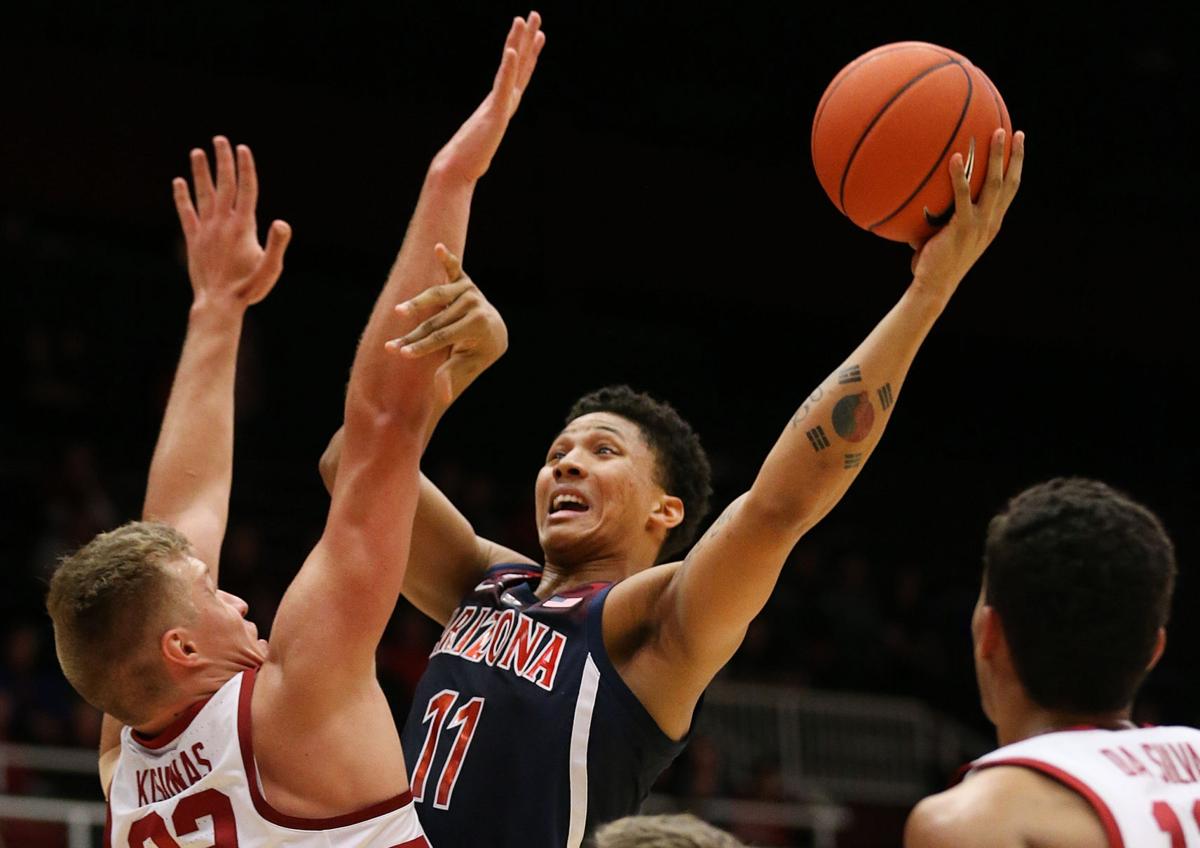 The Star's Bruce Pascoe previews all of the game day essentials, from projected starting lineups to storylines and series history, ahead of Arizona's showdown with Stanford. 
---
Game info
Who: Arizona (17-7, 7-4) at Stanford (16-8, 5-6)
Where: Maples Pavilion, Stanford, Calif.
When: Saturday, 8:30 p.m.
---
Probable starters: Arizona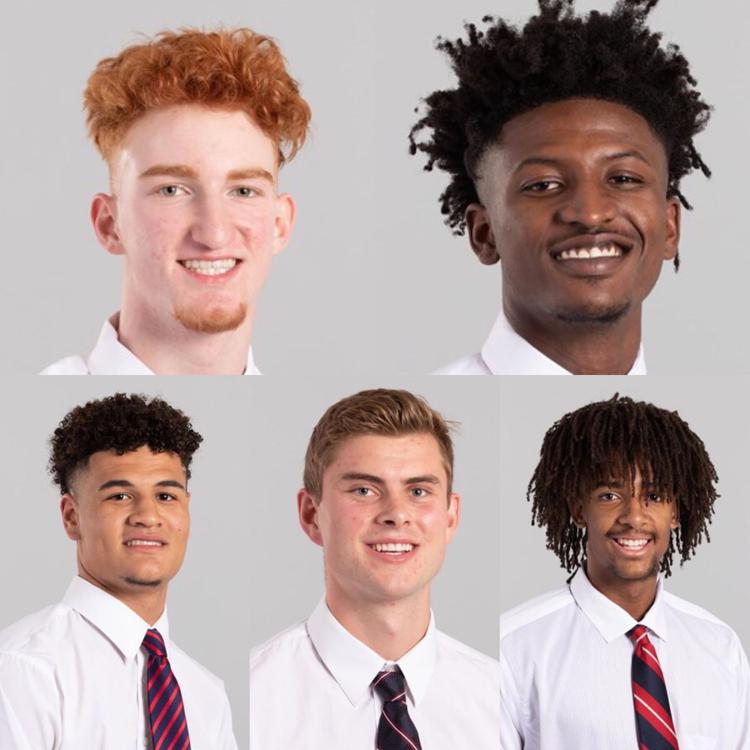 G Nico Mannion (6-3 freshman)
G Dylan Smith (6-5 senior) 
F Josh Green (6-6 freshman)
F Stone Gettings (6-9 senior)
C Zeke Nnaji (6-11 freshman)
---
Probable starters: Stanford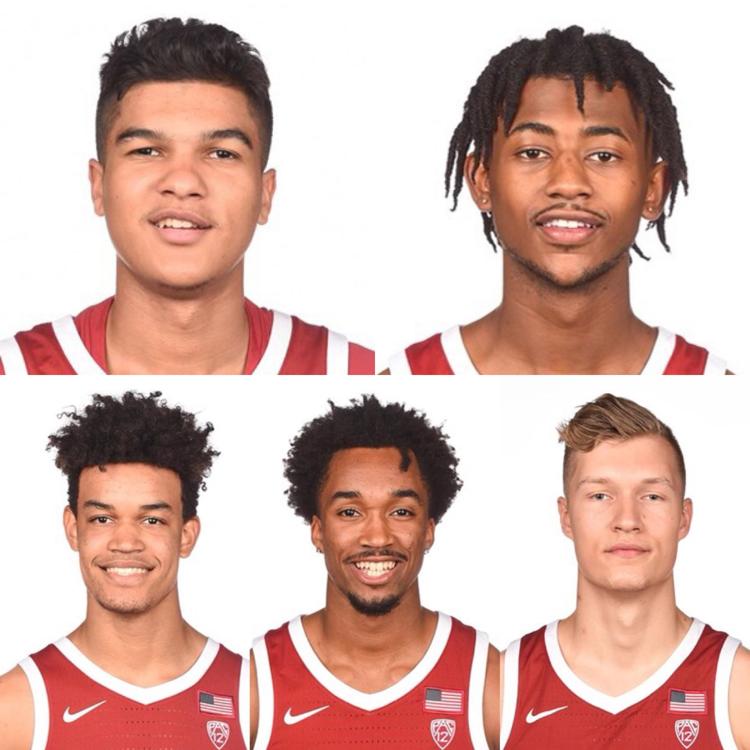 G Tyrell Terry (6-2 freshman)
G Daejon Davis (6-3 junior)
F Spencer Jones (6-7 freshman)
F Bryce Wills (6-6 sophomore)
C Lukas Kisunas (6-10 sophomore)
---
How they match up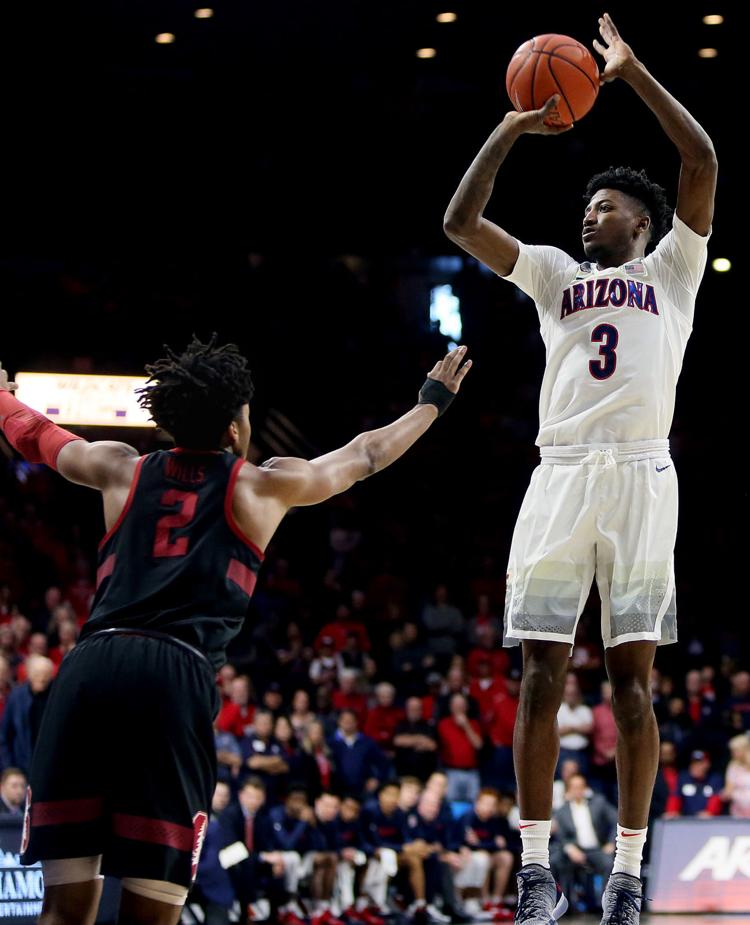 The series: Arizona has beaten Stanford 19 straight times, a streak dating back to the 2008-09 season, when the Wildcats were led by interim head coach Russ Pennell. The Cardinal is the only Pac-12 team never to have beaten Arizona under coach Sean Miller in 18 tries, though the games at Maples have been close in recent seasons.
Arizona won 75-70 at Maples last season when Ira Lee closed out the Cardinal in the absence of the fouled-out Chase Jeter, driving inside for a layup that made it 71-68, then getting a defensive rebound, being fouled and hitting two ensuing free throws in the final seconds. In 2017-18, Arizona hung on for a 73-71 win despite Deandre Ayton fouling out with just nine points and eight rebounds.
This season: Because of the Pac-12's unbalanced schedule, the Cardinal and Wildcats will not meet again during the regular season.
Stanford overview: Despite allowing ASU to shoot 54.7% in what was Stanford's sixth loss in its past seven games, the Cardinal still has the most efficient defense in Pac-12 games, allowing opponents to score just 93.7 points per 100 possessions. Stanford has good team speed, using it to both run a moderate tempo and fuel an aggressive man-to-man defense.
Playing exclusively man-to-man, Stanford holds its opponents to 43.5% shooting from two-point range, an area UA has struggled in recently, and just 31.6% from 3-point range. Stanford also turns over opponents on 21.7% of their possessions, the second-best defensive turnover percentage in the conference. On the season, Stanford opponents are averaging 16.0 turnovers a game, while UA has given up just 11.3 so far overall and 10.6 in Pac-12 games.
Stanford is also a good shooting team, averaging 37.0% from 3-point range and 50.9% from two in Pac-12 games, but where the Cardinal hurts itself the most is on the glass. Stanford is the worst team in the Pac-12 in offensive rebounding percentage (23.1) and the second-to-worst in defensive rebounding percentage (31.8).
Losing forward Oscar da Silva to a head laceration and apparent concussion on Feb. 8 at Colorado didn't help the Cardinal against ASU on Thursday, either. Stanford was outrebounded 30-21 overall by the Sun Devils and had just four offensive rebounds from their 24 missed shots. Da Silva is the Cardinal's leading scorer (15.9) and rebounder (6.3) while also leading the Cardinal in field-goal percentage (59.5). But he's doubtful to play Saturday, with Stanford coach Jerod Haase saying he's officially "day to day" but expected to eventually make a full recovery.
Without da Silva on Thursday, Stanford started 6-10 Lithuanian sophomore Lukas Kisunas, a onetime UA recruiting target, while leaning even more heavily on freshman point guard Tyrell Terry, who had 24 points on 8-for-14 shooting and three assists in 34 minutes against ASU. Along with Kisunas or da Silva, the Cardinal starts 6-7 freshman Spencer Jones along with Terry, 6-3 junior Daejon Davis and 6-6 sophomore Bryce Wills.
---
He said it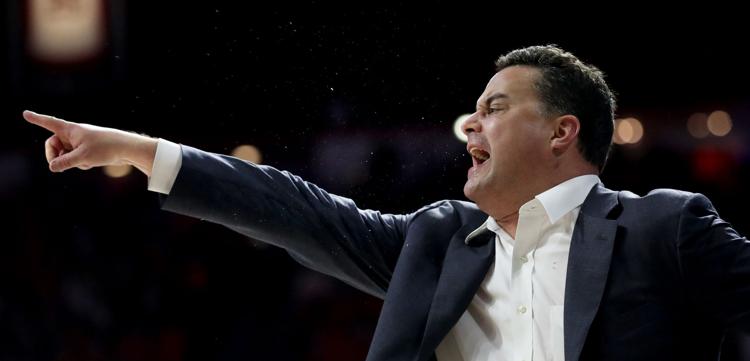 "They're really good on defense. They play with great energy and togetherness and I think really from the start of the season until now they've been the Pac-12's best overall defensive team. They're quick, and they have a lot of guys that really play with great effort. So I really admire how they play defense.
"On offense, they're a ball movement, driving team. They're not a team that posts up a lot or does that but the ball moves and they really try to beat you off the dribble.
"Daejon Davis is very good off the ball, (Bryce) Wills is very quick and da Silva's an excellent defensive player. Tyrell Terry has been a real big difference for them. He's like their engine that makes their team go, and there's a big difference playing Stanford with him (versus) playing them a year ago."
---
Key player (Stanford): Tyrell Terry
Zeke Nnaji wasn't the only freshman who might have left the state of Minnesota undervalued. A former club-ball teammate of the Arizona freshman forward, Terry has been dynamic all over the floor. He's effective defensively, dishes the assist on a fifth of his teammates' buckets when he's on the floor, shoots 3s at a 39.5-percent rate and takes advantage of nearly four trips to the line per game by hitting free throws at a 76.3% rate.
---
Key player (Arizona): Josh Green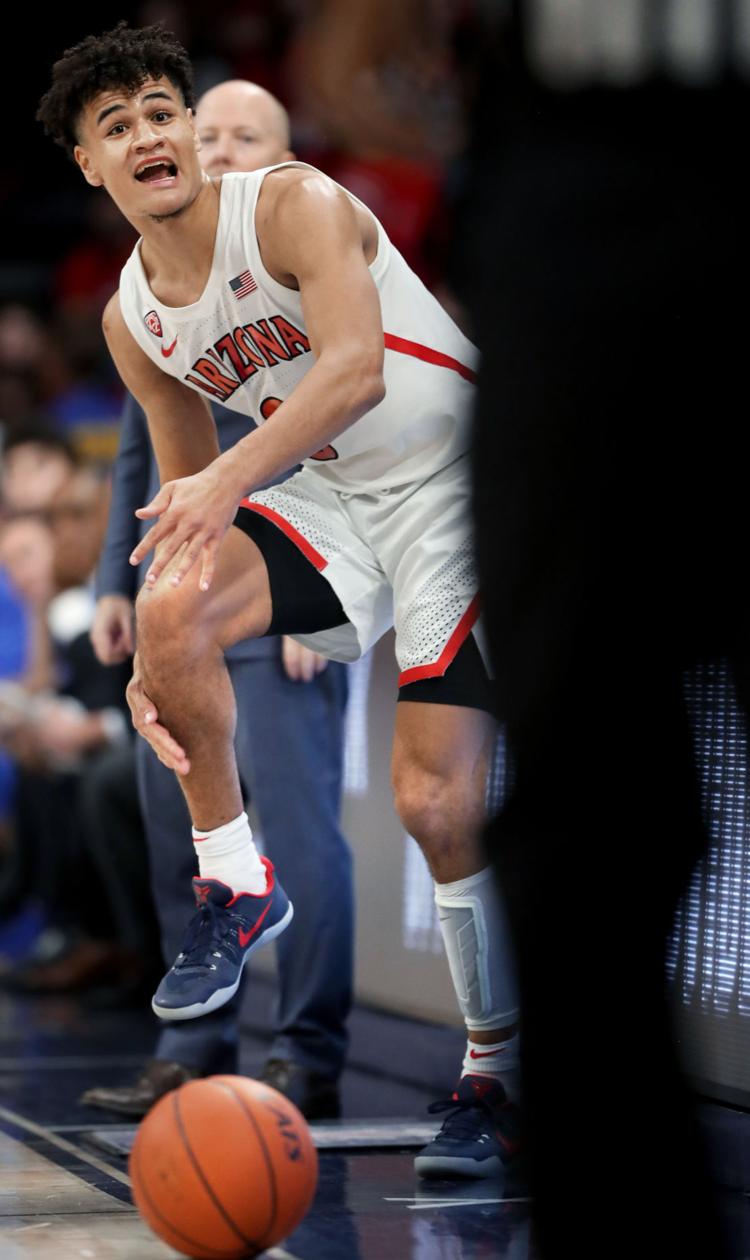 Not only is Green mired in a shooting slump that has seen his conference 3-point percentage drop to 25.9% but he was also banged up at Cal, taking a shot to the head and limping off the court at one point. He passed concussion tests and practiced Friday so he's expected to be fine physically, but he'll be tested mentally once again. 
---
Sidelines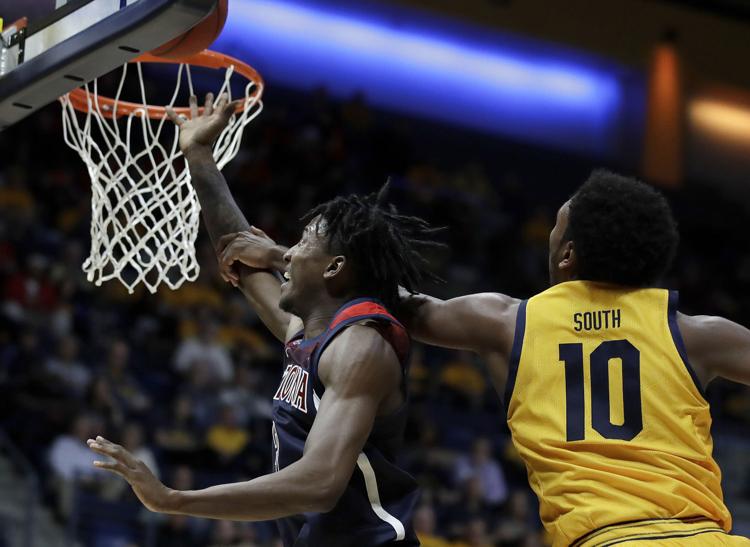 Two days after saying during his weekly news conference that he might shake up his starting lineup, probably to remove the slumping Dylan Smith, UA coach Sean Miller asked Smith about it Thursday before Arizona beat Cal 68-52 at Haas Pavilion.
"I told him 'Whatever it takes for the team to win, I'll do it,' " Smith said. "I've come off the bench before my career. Even at my first school (UNC Asheville), I came off the bench for a long stretch and I was still playing productive minutes.
"It really doesn't matter. It's about who finished the game, not about who started."
When asked Friday if he might be testing Smith to see how he responded to such a question, Miller grinned.
"You know, we had a good talk," Miller said. "Each of these guys, no matter how good of a player they are there, there's going to be those bumps in the road and those tough times. And Dylan's been with us for a long time. He's certainly he's had a few games where he hasn't shot the ball well but as evidenced by last night, the more important part of it is our team is a better team when he plays well."
Having said he also values Smith because of his length and defensive ability, Miller ultimately decided keep Smith in the starting lineup Thursday because, he said, taking him out would send the message that he was a "scapegoat" for UA's Feb. 8 loss to UCLA.
Smith didn't hit a 3 at all in the first half after starting, in fact missing his only long-range shot to move his futility streak to 18 straight missed 3s. But just 53 seconds after starting the second half, Smith plunked one in from 3. He added a layup two minutes later to put UA ahead by eight and hit three more 3s the rest of the way, all of which came at demoralizing times for the Bears.
Miller said those 3s proved to be the big difference in the game, but said that isn't all that matters with Smith.
"He doesn't have to have a big night scoring," Miller said. "He just has to be solid and when he's solid we're a better team."
Tucson guard helping Cardinal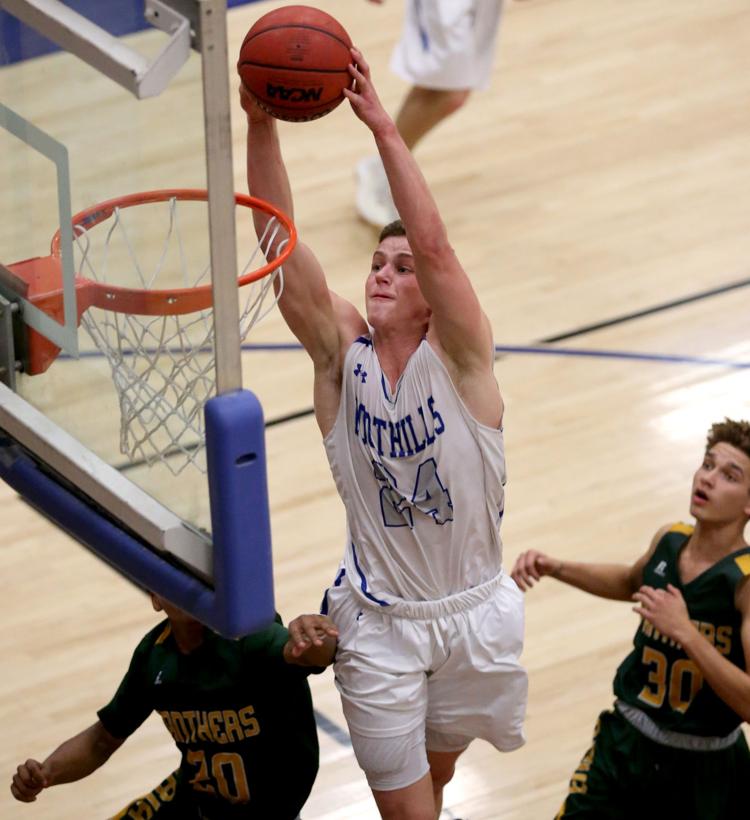 After losing KZ Okpala early to the NBA Draft and Cormac Ryan to transfer unexpectedly last spring, Stanford had an open scholarship to give to Catalina Foothills grad Sam Beskind.
But it wasn't just a gift. Beskind has worked for it, not only as a practice player but also on the court this season, playing in spots for the shorthanded Cardinal.
A 6-foot-4 redshirt freshman guard, Beskind has totaled 29 minutes over 13 games this season, including a three-minute stint against Colorado on Feb. 8, when Oscar da Silva was hurt and four other Stanford players were in foul trouble.
"He had significant minutes at an important time" at Colorado, Stanford coach Jerod Haase said. "And there's been two or three games this year where we put him in for a spark. He's extremely valuable part of the team. … He's a joy to coach."
Haase also raved about Beskind off the court.
"He's a phenomenal person," Haase said. "He'll be a tremendous leader, not only on this team but when he's done with college, in life. He's an absolute star."
This Baker finally makes a turnover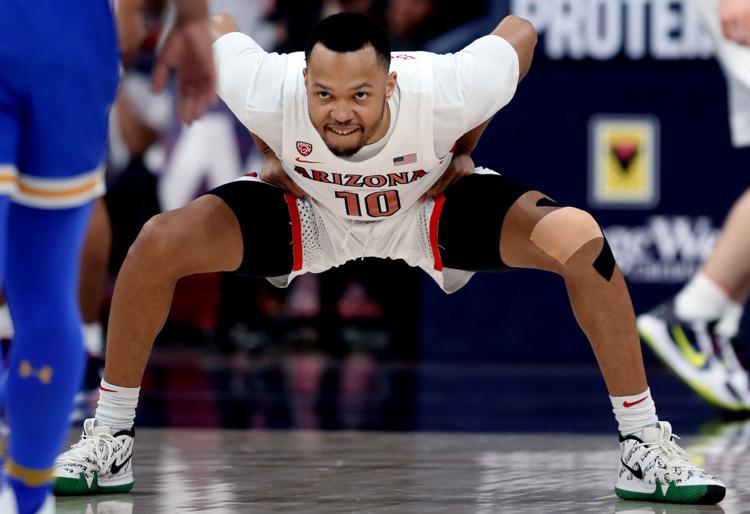 With an errant pass late in the first half of Arizona's win at Cal on Thursday, Jemarl Baker's turnover-free streak of minutes ended at 153.
Miller indicated he didn't even approach sort of milestone during his playing days at Pitt.
"No, no," Miller said. "That's something I was good at but (Baker's streak was) remarkable."
Baker now has exactly a 5-1 assist-turnover ratio for the year, and he's the only player in the country to have at least 60 turnovers and 12 or fewer turnovers.
"He's done an amazing job of taking care of the ball," Miller said. "It's odd to see him turn it over."
---
Numbers game
4
Weeks Zeke Nnaji has worn Arizona's "gold jersey" award, the most of any player, including this week. The gold jersey is a weekly honor for the UA player with the overall most production in games and practices.
8
Times this season Terry has scored 20 or more points.
10
Arizona's latest NET ranking
64.5
Average points Pac-12 teams have scored against Stanford (Arizona is averaging 72.0 in conference games).
Contact sports reporter Bruce Pascoe at 573-4146 or bpascoe@tucson.com. On Twitter @brucepascoe