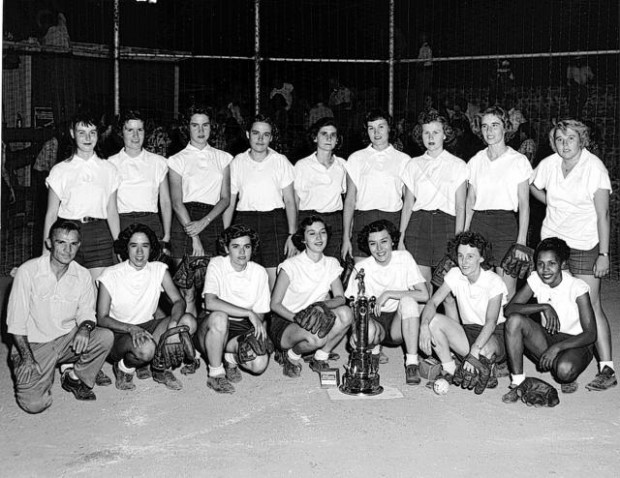 Of all the catchy names for Tucson sports figures through the years — football's "Cactus Comet," Art Luppino; basketball's Coniel "Popcorn" Norman; and baseball's Terry "Tito" Francona — it could be that Tucson High and UA tennis and softball standout Serafina Grace tops them all.
That's an apt description of Grace's meaning to the Tucson sports community for almost 40 years. Amazing.
She was a state doubles tennis champion at Tucson High in 1947, which was part of coach Kathryn Young's nine girls state championship teams from 1936 to 1950. Grace was also one of the leading softball pitchers of the era, helping the Sunshine Girls win their first-ever state championship, in 1950.
Ranked No. 68 on our list of Tucson's Top 100 Sports Figures of the last 100 years, Grace went far beyond tennis and softball. The daughter of a machinist for the Southern Pacific Railroad, Grace became a member of the Tucson Baseball Commission, which regulated pro and amateur baseball at Hi Corbett Field in the 1950s. At the same time, she was the tournament director for the AIA's state tennis championships.
When her father, Felipe, died unexpectedly in 1948 at age 56, Grace delayed her education at the UA to work at a title company to help pay the bills for her mother and five siblings. That wasn't just a quick fix: Grace did not re-enroll at Arizona for nine years. It didn't deter her sports ambitions.
She played for the UA softball team from 1959 to 1962, a dominant pitcher who went undefeated in three seasons against ASU. She became the tennis coach at Pueblo High School and was a softball umpire and volleyball referee for years.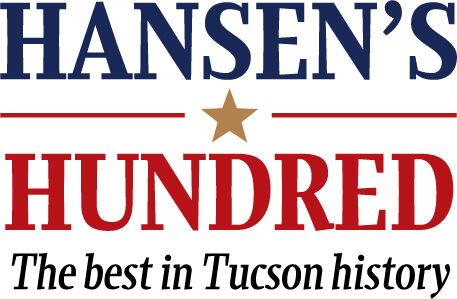 "Fina was good at whatever she attempted," said Mary Hines, who played softball with Grace in the '40s and '50s and went on to be a Hall of Fame volleyball coach at Catalina High School. "We won the state doubles championship together (in 1947), and I always knew her as a winner."
In 1992, Grace was inducted into the Pima County Sports Hall of Fame and in 2001 was part of the Badger Club Hall of Fame at her alma mater. Her induction class included two of the elite athletes in Tucson history, baseball's Eddie Leon and football's Bill Dawson.
After earning her master's degree at Arizona in 1968, Grace taught P.E. in the Tucson Unified School District until retiring in 1987.
Sports runs in Grace's family. Her cousin, Gil Carrillo, coached Rincon High School to three state championship baseball games in the 1960s. Her nephew, Tony Gabusi, coached Catalina to the 2011 state baseball championship.
Grace died of cancer in 2007. She was 77.
Contact sports columnist Greg Hansen at 520-573-4362 or ghansen@tucson.com. On Twitter: @ghansen711