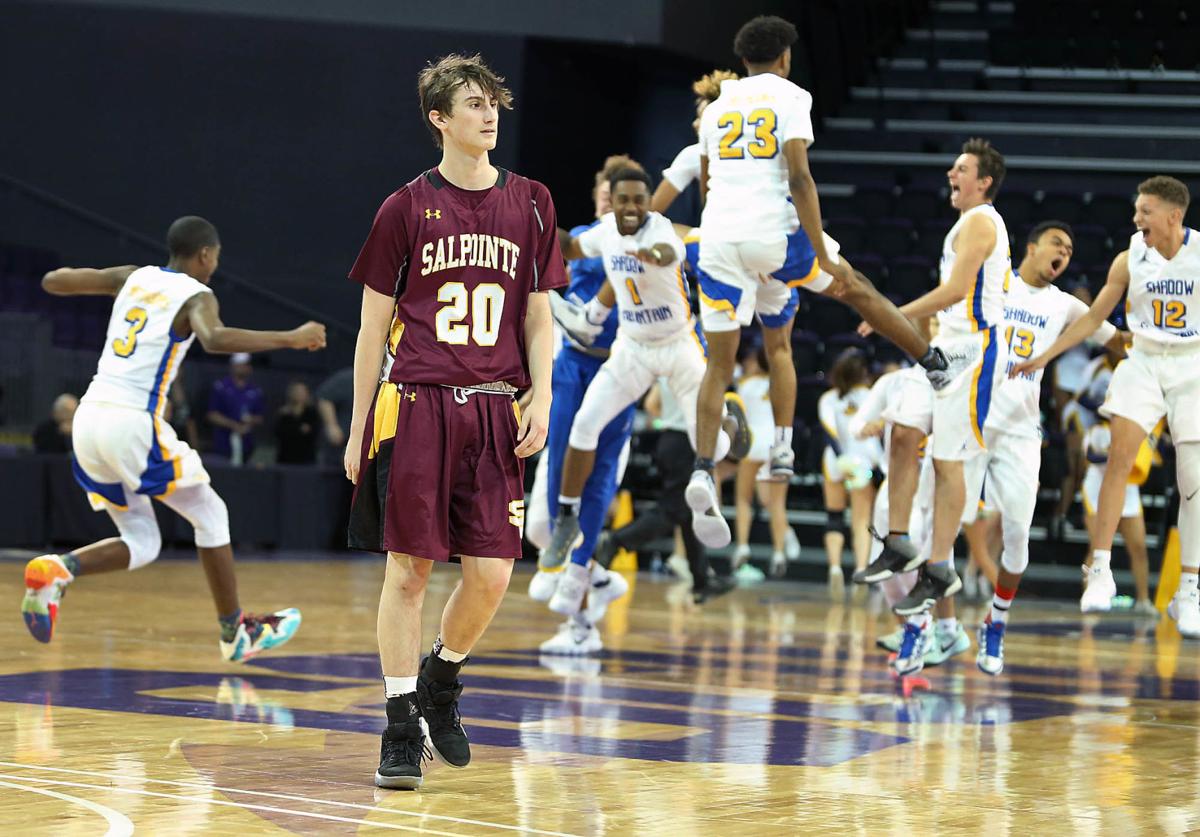 The Arizona high school winter sports season ended before it started. 
In response to a surge of COVID-19 cases in the state, the Arizona Interscholastic Association Executive Board voted 5-4 on Friday to end the upcoming boys and girls basketball, wrestling and soccer seasons that were scheduled to begin playing on Jan. 18. 
The AIA's spring sports season, slated to begin on March 15, is in jeopardy too.
"While we understand the board's position, we are saddened by this decision, especially considering that club sports are continuing," said AIA executive director David Hines. "To the best of our knowledge, never in our 100-plus-year history has the AIA canceled an entire season. We want nothing more than for our students to be active in school and participating in interscholastic sports and activities." 
The AIA delayed the start of the winter sports season in December after a spike in coronavirus-related hospitalizations in Arizona. According to the Arizona Republic's Richard Obert, who monitored the AIA's board meeting on Friday, the session was called after the Sports Medicine Advisory Committee recommended against the start of the winter sports season. 
The committee pointed to hospital capacity as a reason to cancel winter sports. With 93% of ICU beds and 92% of all beds being used statewide, the committee feared that injured student-athletes wouldn't receive the care they need.
"Unfortunately, it is expected that the state will see a continued rise in COVID-19 hospitalizations for some time. As medical professionals, we cannot in good conscience recommend that students engage in a winter season under the current conditions," said Dr. Kristina Wilson, the committee's chair.
Arizona is among the states with the most reported COVID-19 cases in the United States, and ranks second behind New Jersey with a rate of 122.1 positive tests per 100,000 residents over the last week, per the CDC website. On Sunday, the state reported a record 17,200 new cases. Arizona reported more than 11,600 cases on Friday. Nearly 600,000 positive tests have been reported state-wide since last year. 
"We do not see the situation improving very quickly. Unfortunately, it does not appear that there will be adequate time before the start of the spring season for a winter season to occur," AIA Executive Board president Toni Corona said.
"It is my sincerest hope that all Arizonans will follow the CDC and Arizona Health guidelines by wearing masks, washing hands frequently, and practicing social distance to decrease cases and hospitalizations," said Hines.
"If for no other reason, I hope we can do it for the kids."
Contact sports content producer Justin Spears at 573-4312 or jspears@tucson.com. On Twitter @justinesports