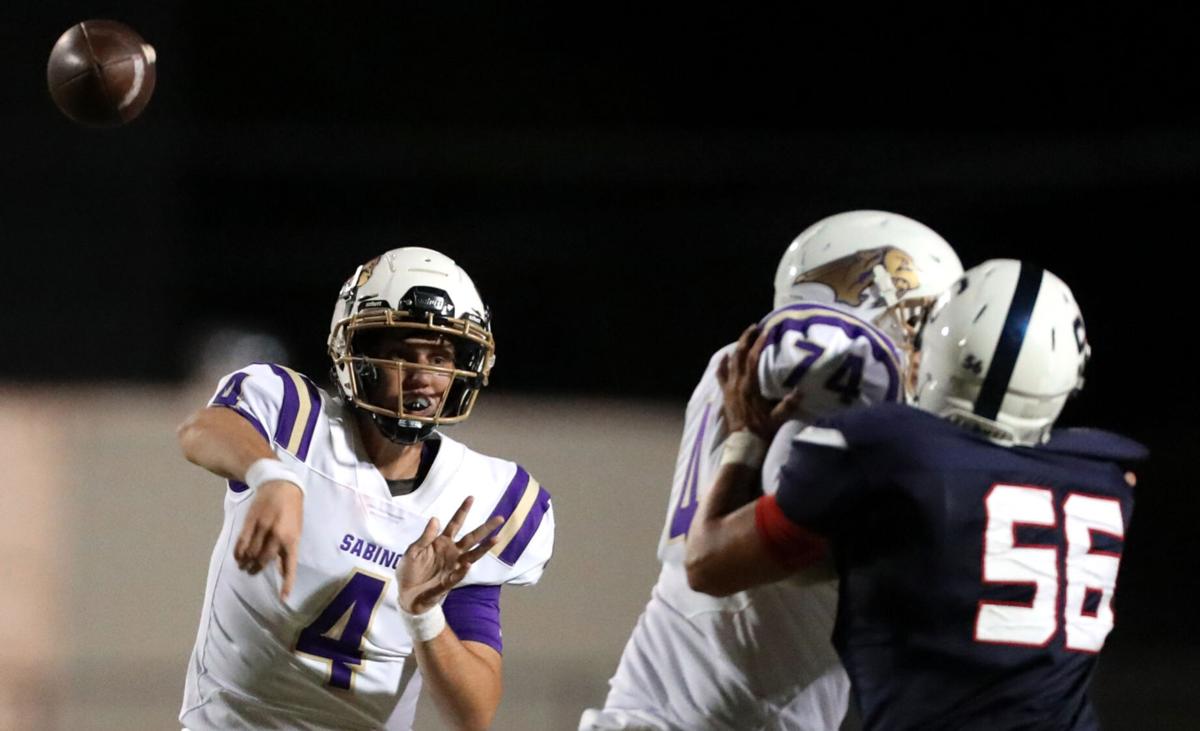 Rundown: Skaggs is a 6-foot-1-inch, 200-pound senior quarterback at Sabino High School.
Who he is: As a little boy, Skaggs dreamed of having his name on the back of a purple and gold jersey and the distinction of being QB1 for the Sabercats.
Skaggs attended Sabino games on Friday nights and played two-hand touch football under the bleachers. When he looked at the field, he envisioned himself lining up under center one day and throwing touchdowns under the lights.
"I just remember always wanting that to be me," the senior said. "Every day when I wake up now, I just think about that stuff."
Skaggs earned the starting role a few games into his sophomore season and since then has combined for 4,119 passing yards and 45 touchdowns while completing nearly 65% of his passes. He is clearly one of the top signal-callers in Southern Arizona.
Now in his third and final season as Sabino's starting quarterback, Skaggs has a lot he wants to accomplish. It begins with a team-first mindset. The Sabercats will open their season Nov. 6 at Sahuarita.
"I just want us to go undefeated," he said. "We know we can; we know we have the team to do it."
Coach Ryan McBrayer's Sabercats are coming off an impressive 8-4 season a year ago. As part of their Tucson-only schedule this year, they only play one team — Sahuaro — that they lost to in 2019. If Skaggs makes the improvements that his coach anticipates, a 6-0 finish is not a far-fetched notion.
"I would put our guys up against anybody in the state," McBrayer said.
Skaggs is ultimately thankful to have one final high school season, even if it's a shortened schedule. The Sabercats returned to practice just recently and, in a move spearheaded by the team's leaders and coaching staff, have been finding unique ways to make up for a lost summer.
"Each one of us has been going around and giving their life story so we can get closer and bond with one another," the gunslinger said.
In the offseason, Skaggs got together with many of his teammates to run routes, train and develop chemistry as he aims to take the Sabino offense to the next level.
"All the guys have definitely improved night and day," Skaggs said. "We're actually starting to come together, and it's really starting to click for everyone."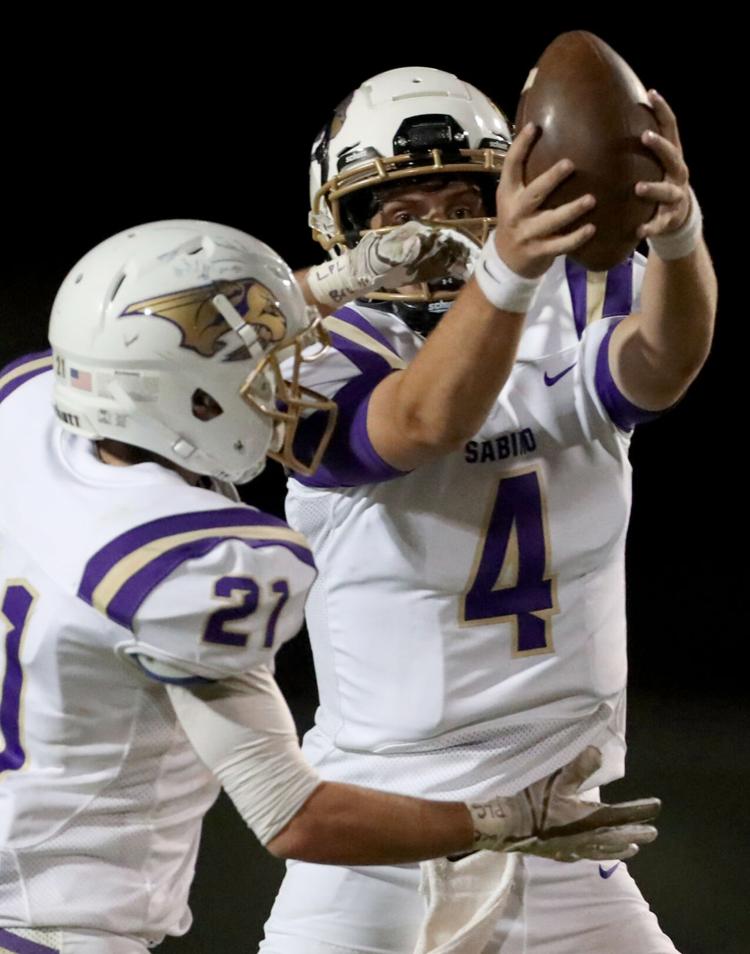 Proof he's good: Skaggs' mastery of the Sabino offense begins with his relationship with his head coach.
"Coach McBrayer is the greatest coach I've ever had," he said.
McBrayer has been a mentor on and off the field for the quarterback. Skaggs frequently finds himself hanging out at his coach's house; their conversations often have little to do with throwing a football.
"We just talk just about life, and he gives me advice that I'm going to remember for the rest of my life," Skaggs said.
The freedom and comfortability the two have with one another transfers seamlessly to the gridiron. McBrayer has given the quarterback the flexibility to audible or change the direction of the play at the line.
"We have a pretty complex set for high school offenses with a lot of multiple reads. We're not calling plays just to the right or to the left. It's all based on finding space and finding what lineups defenses are in," McBrayer said.
This season, the duo plans to go even further.
"He'll be telling the offense which way we're going on 100% of our plays this year," McBrayer said. "Our offensive coordinator will call the play in, and AJ will set the offense."
Once the ball is snapped, Skaggs is in control of his craft as he surveys the field and goes through his progression until he finds an open man.
"That's why I really wanted to build chemistry with the receivers this year and just know the timing so that way it's automatic in a game," he said.
Skaggs is still weighing his college options. For now though, he is content to fulfill the dreams he has had for the last 12 years.
He said it: "Our biggest enemy this year is going to be ourselves, so just take it week by week and get it up every single week ready to play." — Skaggs
Get in the game with our Prep Sports Newsletter
Sent weekly directly to your inbox!