At 6-0, Sahuaro is nobody's idea of an underdog. The Cougars have outscored their opponents 231-70, after all, and carry a No. 7 ranking in the Open Division for state playoffs.
Still, Sahuaro remains a longshot to win Friday night. Consider who they play — Salpointe Catholic, undefeated at 4-0 and ranked No. 2 in the Open Division.
"I actually like being the underdog," senior wide receiver and defensive back Jordan Bunting said. "We talked about being the underdogs this week and being a blue-collar team this season. We've been focusing on this game all year long."
Sahuaro will try to slow down running back Bijan Robinson — a task defenses across the state are learning is not easy.
Robinson, a future Texas Longhorn, rushed eight times for 282 yards against Tucson High last weekend. The performance moved him ahead of former Canyon del Oro and UA standout Ka'Deem Carey as the leading rusher in Southern Arizona history.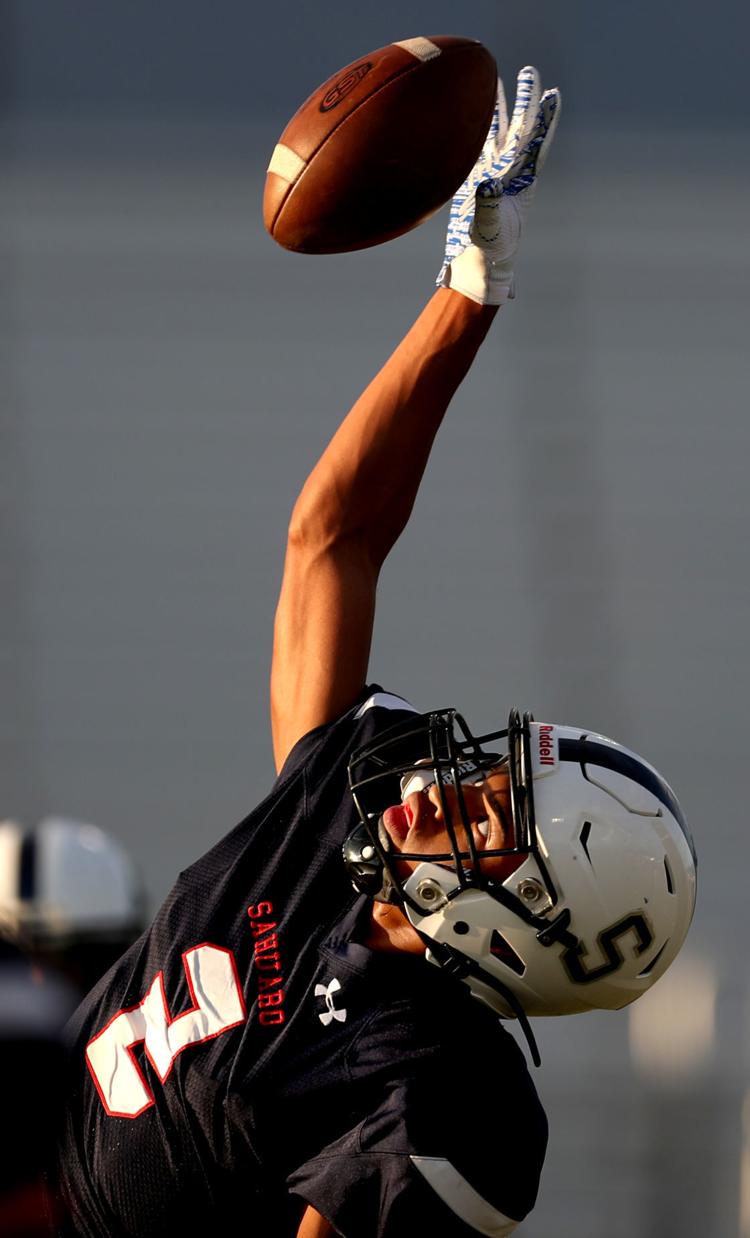 "The key is just keeping them in front and trying to limit the big plays that they get," Sahuaro defensive coordinator Brian Graves said. "It hasn't been done yet, but we're gonna try and go out there and make it happen."
Robinson has justifiably received much attention, but Sahuaro has a stellar ground game, too. The Cougars have a three-headed attack that might be the best combination in the state.
Senior Izaiah Davis and juniors Jamir Gasaway and Trevion Watkins have combined to rush for 1,355 yards and 15 touchdowns this season, although Davis' status is up in the air after he missed last week's game against Sunnyside.
"The offense has been doing their thing," Gasaway said. "The run game has been clicking well and regardless of who plays we just have to do our job and embrace the next man up."
Earlier this week, Salpointe coach Dennis Bene called the Sahuaro backs "outstanding."
"We just have to be very physical at the point of attack," Bene said. "Our defense is a very good tackling defense. We're very fast. Any time their kids have the football, you're going to see a lot of Salpointe helmets around him, that's for sure."
For Sahuaro, Friday's matchup is a chance to measure itself against one of the best teams in the state and exact a little revenge. The Lancers defeated the Cougars 53-6 last season in the state semifinals. They led 34-0 after the first quarter and 53-0 at halftime.
That performance left a bad taste in the mouths of Sahuaro's players.
"It's definitely a game we've had circled for a while," senior Izaiah Grigsby said, who won 10 games last season as the Cougars' starting quarterback before moving to defense. "For me, being quarterback last year, I'm trying to show the defense where receivers are going to be going. Knowing how a quarterback works and where he's going with the ball from last season helped a lot."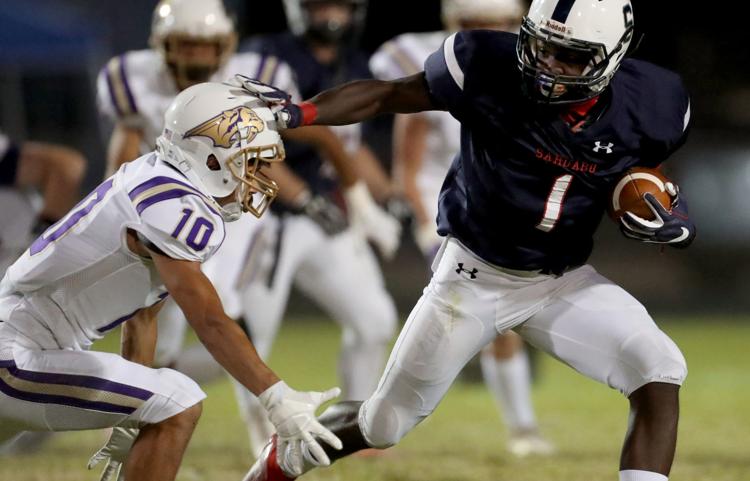 More than bragging rights and a chance at a spot in the Open Division will be on the line Friday night, with potential seeding in the Class 4A state playoffs up for grabs should either team not advance to the new Open Division playoffs. Salpointe is tops in the Class 4A poll released by the AIA on Tuesday, with Sahuaro sitting at No. 2.
The Cougars have another tough matchup looming next week when they travel to CDO, the No. 4 seed in the division. First, however, is the game Sahuaro has been waiting all season to play.
"It's the measuring-stick game," Graves said. "As far as Tucson goes, (Salpointe's) as good as it gets. You find out where you're at by playing those kinds of teams. We'll find out where we're at on Friday night and the things we need to work on and improve to make another deep run and hopefully win a state championship."