Not often does a Tucson athlete receive a feature story or a shoutout from a national magazine such as Sports Illustrated. But when you're one of the top high school football players in the country, exceptions are made. 
Salpointe Catholic senior running back Bijan Robinson was included in the "Faces in the Crowd" portion of this week's Sports Illustrated, which arrived in mailboxes Saturday and will be available everywhere on Monday. The feature  spotlights five notable athletes around the United States. (The Oct. 7 SI has Astros ace Justin Verlander on the cover).
The writeup on Robinson focused on his 430-yard and six-touchdown performance — both school records — in a 68-34 win over Goodyear Desert Edge last month.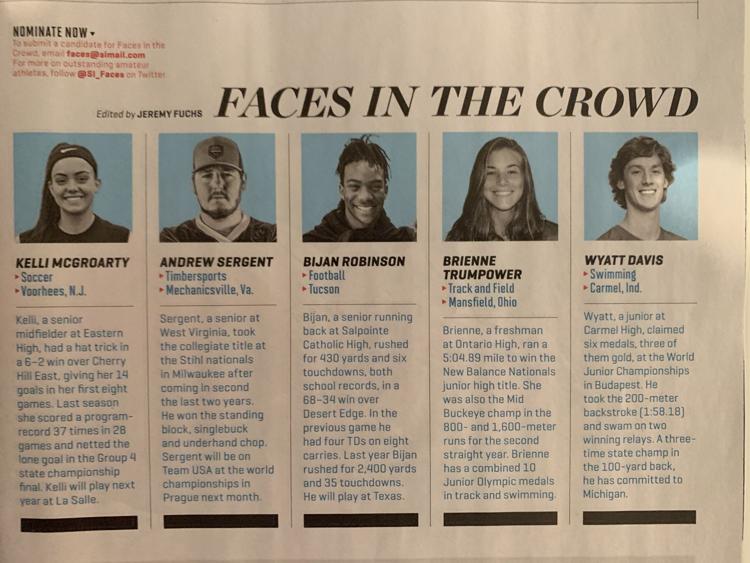 Since then, Robinson has made a run toward history. 
Recently, Robinson broke the Arizona Class 4A, 5A and 6A all-time rushing record and passed former Tolleson Marcus Thomas, who rushed for 5,878 yards from 2000-02. Robinson now has 5,927 career yards with four games remaining in the regular season. 
Last week, the Texas Longhorns commit passed former Canyon del Oro and Arizona Wildcats standout Ka'Deem Carey for Southern Arizona's rushing record.