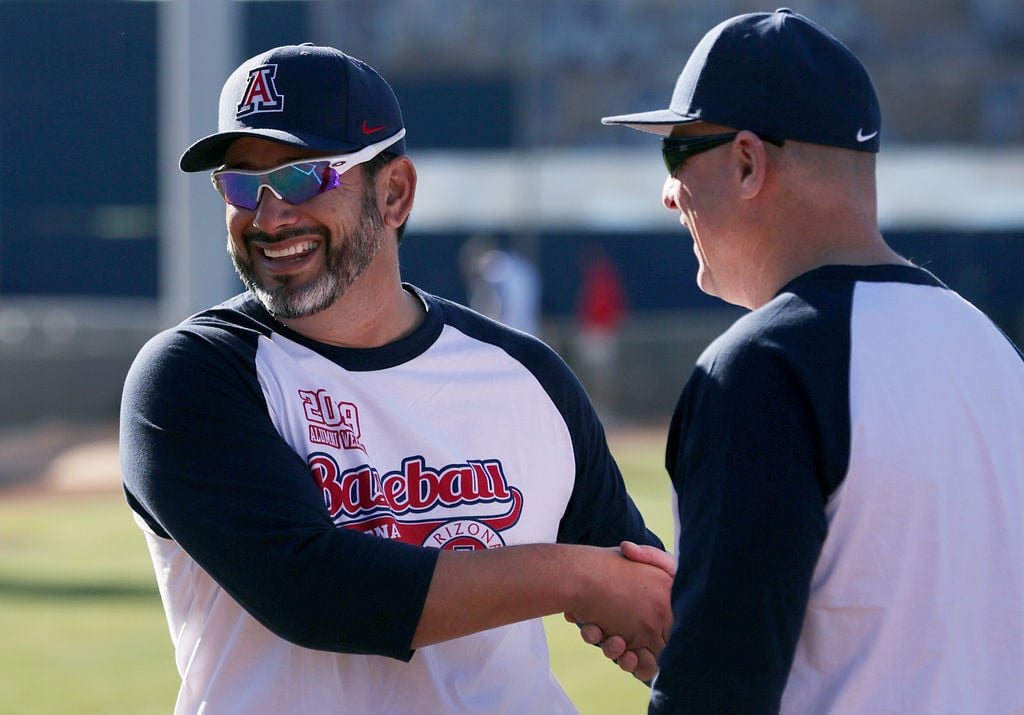 This is the fifth in a five-part Star series on how the coronavirus pandemic has impacted the lives and livelihoods of Tucsonans with ties to the world of sports.
When he was a teenager, George Arias worked at the old Bullpen Batting Cages on the south side of Tucson. He had a special arrangement with the owner, Beto Morales: Arias would be paid in cage time. He'd get to hit for free.
"It kept me off the streets," said Arias, who was 11 years old when his father died of a heart attack. "It gave me a place to work on my craft. I always wanted to hit, hit and hit some more."
Arias would become a hitting star at Pueblo High School, Pima Community College and the University of Arizona. The third baseman played in the majors for parts of four seasons and hit more than 200 home runs in seven seasons of pro ball in the Japanese and Mexican leagues.
In 2015, nine years after retiring as a player, Arias bought the Centerfield Baseball & Softball Academy, a 30,000-square-foot training facility near Interstate 10 and Irvington Road. His motives were more altruistic than financial: He wanted to provide a place where kids with aspirations and troubles could find coaching and direction.
"I know how tough it can be out there," Arias said. "I know how much that meant to me."
So the hardships Centerfield currently is facing because of the coronavirus pandemic don't just hit Arias in his bank account. The facility is closed for the time being. Like countless other small-business owners, Arias has applied for a loan through the federal government's Paycheck Protection Program.
A man of faith, Arias is hopeful Centerfield will survive and reopen when the pandemic passes. He's also bracing for the possibility that it won't.
"With our type of business, you don't make a lot of money," Arias said. "The only way to survive is if we get a stimulus package and our landlord's generous. It's going to be very difficult. I have to decide moving forward what that's going to look like.
"It's disheartening. It hurts a lot of people."
Arias, 48, has employees to pay and mouths to feed. Centerfield's website lists 14 baseball and softball coaches who offer private and group instruction in hitting, pitching, fielding and mental training. The facility also has a speed-and-agility program and summer camps for baseball and softball players.
Two of George and Rachel Arias' three children play ball: George Jr., 20, is a pitcher for the UA, and Nick, 16, is a middle infielder and pitcher at Tucson High. Daughter Alexis, 18, is an aspiring singer-songwriter. The family also has a 9-month-old black Labrador retriever named Luna.
The upside to the current situation is that Arias is able to spend much more time with his family than he usually would. He also serves as the director of baseball operations for the Tucson Champs Baseball Academy.
"These circumstances (stink) because of what's going on in the world," Arias said. "But in all honesty, I'm loving it. I get to have a lot of meals with my family at home. I'm definitely treasuring these moments."
If not for the coronavirus, Arias would be spending the bulk of his time at a baseball diamond somewhere, as he has for most of his life. Now those opportunities are extremely limited.
Arias still works out with his sons. He unlocks the door at Centerfield, turns on about half the lights, blasts some music and train with his boys. (George Jr. is currently rehabbing an elbow injury suffered during the fall.)
"It's pretty neat … because I'm having some father-son time," Arias said. "When baseball season comes around and everything is going on, it's tough to be with everyone."
Still, Arias can't help but notice how quiet and empty it feels at Centerfield. The only instruction the facility is able to offer at the moment is over FaceTime. You can get a half-hour hitting lesson from Mexican League professional Alex Robles for $35. Business, unsurprisingly, has been slow.
"It's tough times," Arias said. "We get it."
As much as he is enjoying quality time with his family, Arias misses getting to coach his Tucson Champs travel-ball squad. Arias believes strongly in creating a sense of "feel" with his players, which enables them to replicate their swings and deliveries. It's hard to develop feel over an iPad.
The best part of being on a team, Arias said, are the experiences you go through, the relationships you cultivate and the memories you form. Arias experienced all levels of pro baseball in multiple countries during his playing days.
"I don't miss baseball, per se," he said. "I miss being around the guys."
Not having that in some form for the first time in decades has forced Arias to re-examine his career path. He is hardly alone in that regard, as millions face unemployment and uncertain futures.
"My identity is in Christ; that's who I am," Arias said. "Baseball is what I know. You take me out of that element, what's my identity now? I'll probably have to reinvent myself if this doesn't happen any longer."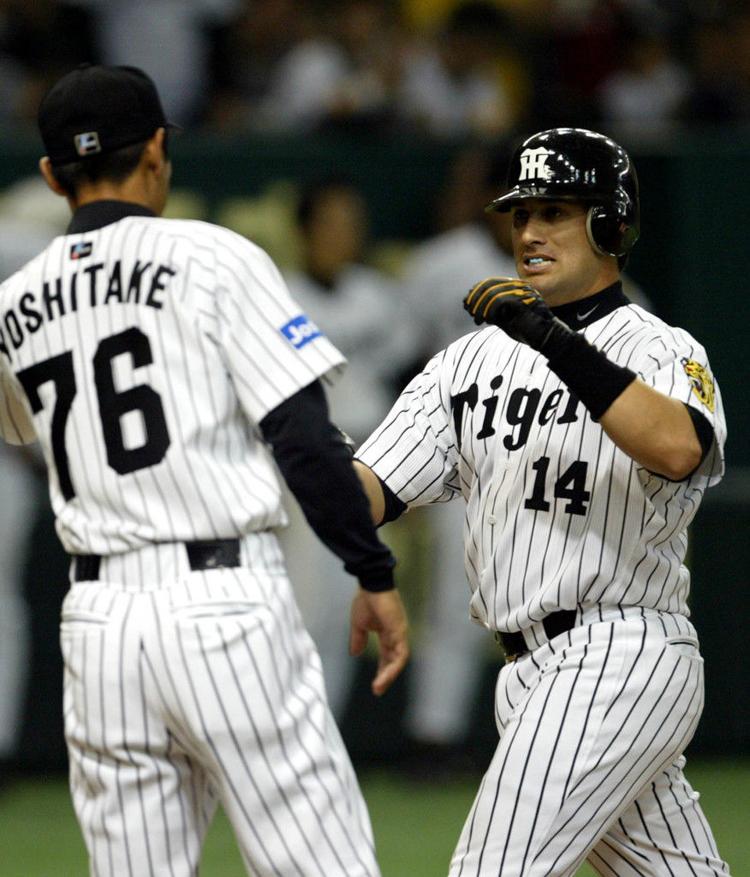 Arias already did it once. With his MLB career stalled after the 1999 season, Arias signed with the Orix Blue Wave. He played two years for the Japanese club and three for the Hanshin Tigers, averaging almost 32 home runs per season.
Arias described his experiences overseas, which included playing in the Japan Championship Series in 2003, as a "godsend."
"I wouldn't trade it for the world," he said. "That's where I learned humility."
Arias and his wife started their family about that time, and his perspective changed. It's easy to become self-centered as a baseball player. Arias began to understand and appreciate that life wasn't just about him anymore.
"When you learn to serve others and put their needs before yours," he said, "it's really rewarding."
That's why the prospect of Centerfield not being able to reopen cuts so deep. He views it as a place where kids not only can improve their skills but their lives.
"We have to have hope. Hope is a must," Arias said.
"If I have to shut down Centerfield, something good will come out of it. There's always a rainbow in the storm. We're going to ride out this storm and see where it takes us. Where's that rainbow at?"
Be the first to know
Get local news delivered to your inbox!