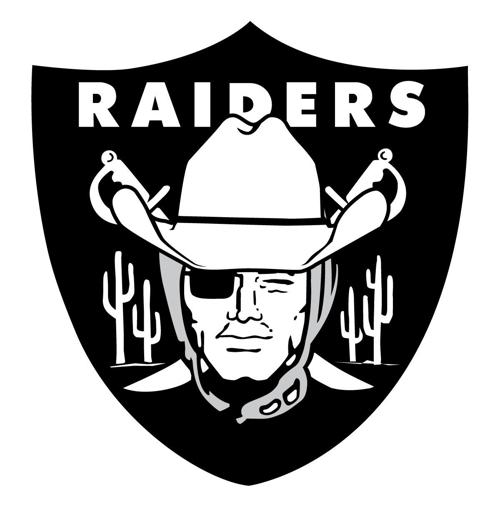 Tucson attorney Ali Farhang recently phoned Oakland Raiders president Marc Badain, introduced himself and pitched a plan for the Raiders to play their 2019 home schedule at Arizona Stadium.
Badain listened. Farhang planted the possibility of the Raiders relocating to Tucson for a year. They agreed to talk again.
Before making this call, Farhang got approval from UA President Robert C. Robbins and athletic director Dave Heeke to pursue the Raiders. Farhang also got the blessing of Arizona Cardinals President Michael Bidwill and Gov. Doug Ducey's office.
"I'd like to give it the best shot possible," Farhang said Tuesday. "What do we have to lose?"
The Raiders will move to Las Vegas in 2020 but are uncertain where they will play next season's games. Their lease with the Oakland Coliseum expired after the 2018 season, and a federal antitrust and breach-of-contract lawsuit levied last month by the city of Oakland made the Raiders the most attractive free agent on the sports market.
"We do not have any answer on where we're going to play next year," Badain told Bay Area reporters in late December. "We made an offer of $7.5 million in rent to the city, and that's now off the table. We have a number of options, and when we have an answer we'll share it with you."
That's when Farhang made his call. Why not Tucson?
This is not going to be a long process. NFL Commissioner Roger Goodell said last month that NFL schedulers need to know where the Raiders will call their 2019 home in "early January, February."
This is not a bluff. Farhang is not playing his own version of fantasy football. The man who created the Arizona Bowl and has become part-owner of the indoor football league's Tucson Sugar Skulls, is not shy about an attempt to execute a grandiose Act III, putting the National Football League in Tucson — if only for a season.
It's so fanciful, so impossible to suppose, that maybe, if the planets are aligned, it might work. These are the Oakland Raiders, after all, the most nonconformist organization in pro sports.
"I'd really like to bring our Tucson leaders to Oakland, meet with the Raiders brass and show them why this is the perfect Raiders move," Farhang said. "It would be totally unexpected and out of the box. It would be visionary in a lot of ways, like their late owner (Al Davis) was in so many ways."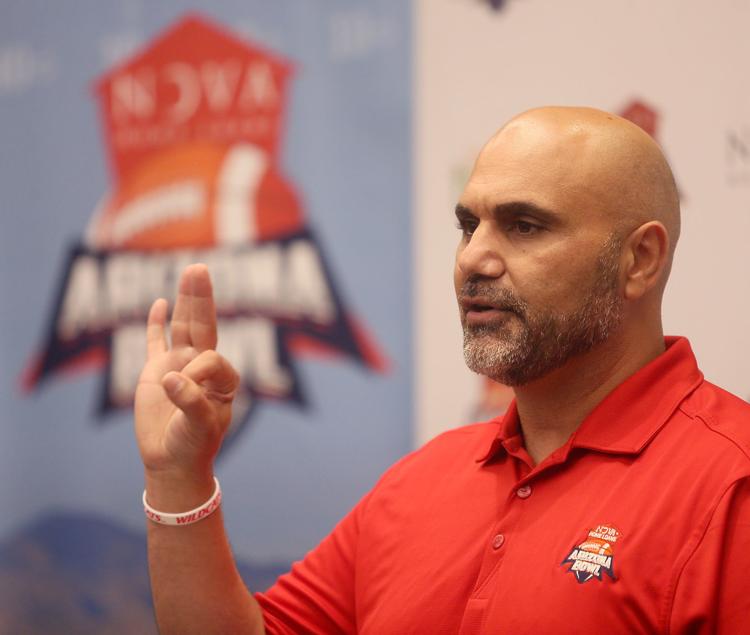 Obviously, there is significant competition in getting the 2019 Raiders.
They could play AT&T Park, sharing it with the baseball Giants in August and September. But the San Francisco stadium falls within the rival 49ers' "footprint," meaning the Raiders would need the team's OK to move.
Or they could share San Diego's SDCCU Stadium, formerly Qualcomm Stadium, with San Diego State, but that ready-for-demolition relic is inferior to Arizona Stadium.
It's possible they could play at Santa Clara's Levi Stadium, or even reach a settlement with Oakland officials and return to the Oakland Coliseum.
Or, perhaps, the Raiders could be creative, schedule a preseason game or two at Arizona Stadium, and play the '19 regular-season schedule — eight home games — in a variety of Western cities. Raiders fans travel as well or better than any in the NFL.
There is precedent. The Los Angeles Rams have scheduled an August preseason game in Honolulu. The Tennessee Titans played a season in Memphis after moving from Houston. They played another season at Vanderbilt Stadium.
The city that is fortunate enough to land the 2019 Raiders will drive their local economy the way quarterback Trevor Lawrence drove the Clemson Tigers to the national championship. Staging a football game at Arizona Stadium often requires about 2,000 game-day employees.
Can you imagine the beer sales on a rather warm August evening?
Can you imagine all the Raiders fans from Mexico filling Tucson hotel rooms?
"We could make this a win-win for the Raiders," Farhang said. "What if they see an outpouring of fans from all over the Southwest — people from Albuquerque, El Paso, Las Cruces, Sonora, even Southern California? They could begin building their Las Vegas fan base in Tucson.
"They would be welcome with open arms, an instant hit in Tucson. And it would bring a tremendous amount of tourism and commerce to Arizona."
About 25 years ago, the Star held a "Pick Your Favorite NFL Team" with its readers. The Cowboys won. The Raiders were a strong second. In the years since, it has been almost impossible to drive down a Tucson street without seeing a Raiders bumper sticker.
The irony is that Farhang is a Pittsburgh Steelers fan of the first rank. His midtown law office is a shrine to the Steelers: framed photographs, famous footballs. In the hallway to his office is a subway sign that reads:
In mid-December Farhang was in a car with his brother, Los Angeles director/producer Amir Farhang, when they listened to a radio commentary about the Raiders' unsettled stadium issue.
"My brother Amir is a Raiders fan the way I'm a Steelers fan," Farhang said. "But I told him if the Raiders move to Tucson, I'll be a Raiders fan.
"That was a moment of inspiration for me. I thought, 'Why not us? Why not Tucson?' It's a long shot, but we're going to put our best foot forward to turn impossible into possible."
Contact sports columnist Greg Hansen at 520-573-4362 or ghansen@tucson.com. On Twitter: @ghansen711