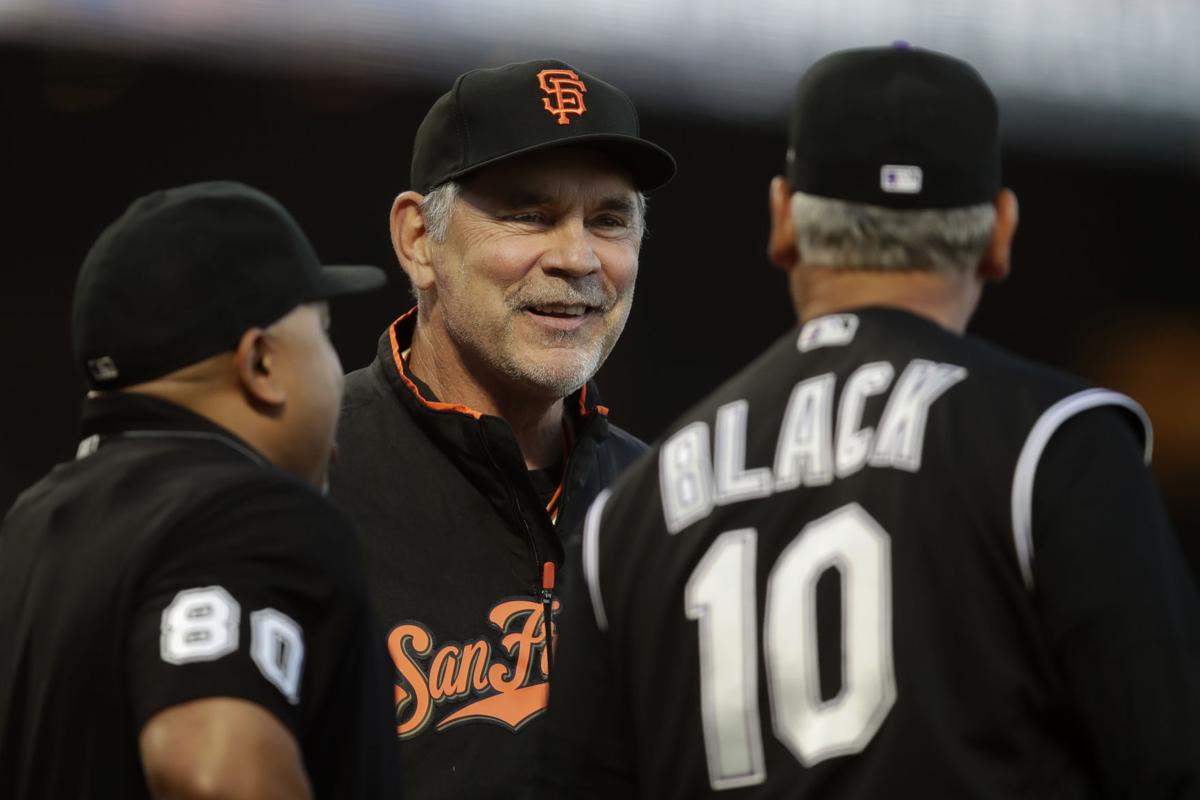 Bruce Bochy will return to baseball in March with an unexpected team — and in the most unlikely of places.
Bochy, the three-time World Series champion manager of the San Francisco Giants, will lead France's national team into World Baseball Classic qualifiers at Kino Sports Complex. 
France will take on Brazil, Germany, Nicaragua, Pakistan and South Africa in a modified double-elimination tournament from March 12-17, with the top two teams advancing to next year's WBC. A second six-team tournament featuring the Czech Republic, Great Britain, New Zealand, Panama, The Philippines and Spain will run from March 20-25 at Kino. The teams that advance will join the 16 countries that have automatically qualified for the WBC: Australia, Canada, China, Chinese Taipei, Colombia, Cuba, the Dominican Republic, Israel, Italy, Japan, Korea, The Netherlands, Mexico, Puerto Rico, the United States and Venezuela. Major League Baseball announced the details on Tuesday. WBC organizers are currently in Tucson going over logistics for the qualifiers. 
Reenie Ochoa, the Pima County Stadium District director, called the qualifiers "a huge plus for baseball in general in Pima County." All games will be played at Kino Stadium at either 12:30 p.m. or 7:30 p.m. except for the final games in both tournaments, which will be played at 6 p.m. Further information about ticket sales and prices should be released in the coming days, Ochoa said. 
"We haven't had this caliber of baseball on this scale since spring training left," Ochoa said. "From what I understand, the competition should be very evenly matched, even though some of these are new teams … For the sports complex, it adds another feather to our cap. For the county, it's huge economic impact … and hopefully we can get the die-hard spring training fans in Phoenix to drive all of 90 minutes down the road to watch all of these games."
An Olympic-style tournament featuring many of the world's top players, the World Baseball Classic is held every four years during Major League Baseball's spring training. The first WBC was played in 2006, with Japan — led by former Red Sox hurler Daisuke Matsuzaka — beating Cuba in the finals. Japan repeated in 2009, with the Dominican Republic taking home a championship in 2013 and the Untied States winning in 2017. 
Bochy was born in southwestern France, where his father, a United States soldier, was stationed. The Bochys then moved to Panama and Virginia before settling in Florida. As manager of the San Francisco Giants, Bochy world championships in 2010, 2012 and 2014. He stepped down in October, saying he did not plan to manage in the big leagues in 2020. 
In December, Bochy was named manager of the country's WBC team. His brother and son are expected to be a part of the team; Ron Wotus, the Giants' longtime third base coach, is also likely to be involved, according to San Francisco news reports. 
"I want to stay involved and give back to baseball what it gave me. Managing France is a perfect example of how I can help develop the practice," Bochy said in a news release.