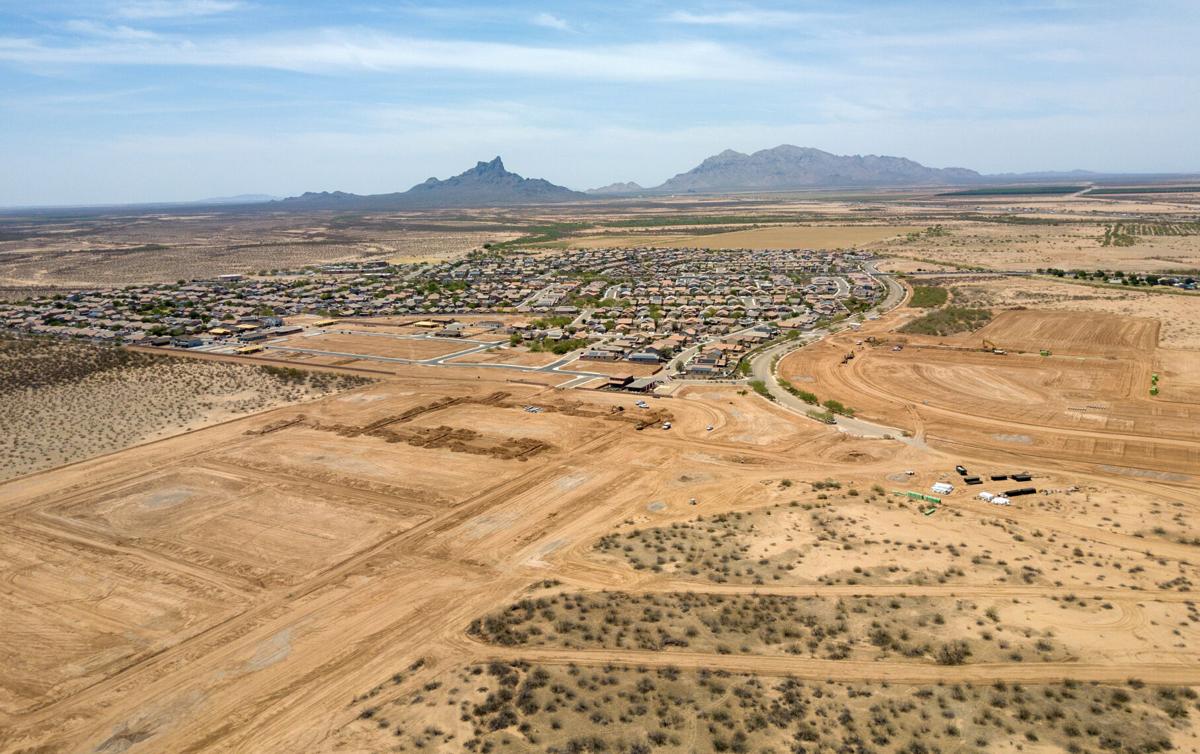 A former cattle ranching community in Pinal County is experiencing a major influx of residents.
Red Rock is attracting homebuyers from both the Tucson and Phoenix markets and benefitting from new factories — and workers — in Casa Grande and Coolidge.
Hundreds of rooftops are popping up, just north of Pima-Pinal County line where more than 3,000 homes are planned in the community Seasons at Red Rock.
Aside from the major tech jobs recently announced in the Phoenix area, Pinal County has landed some big employers.
Nikola Corp., an alternative-fuels heavy truck maker, is building a factory in Coolidge and Lucid Motors, which makes luxury electric sedans, opened a plant in Casa Grande earlier this year.
The region was featured recently by the Wall Street Journal.
"Companies producing everything from steel to electric cars are planning and building new plants in Southwest states," the Journal wrote, "far from historical hubs of American industry in the midwest and southeast."
There are currently 865 occupied homes in Red Rock with a population of close to 2,000 residents.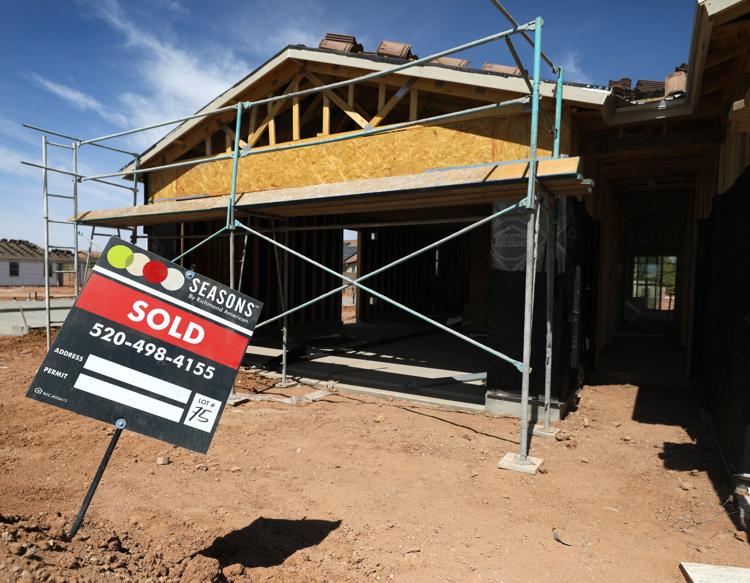 Sunbelt Holdings, which bought the land in 2018 and is developing the new community, hopes to build around 3,000 homes, said vice president Greg Mohl.
The 770-acre community features a 14-acre park with baseball diamonds, a pool and water features for kids, a pro-level skate park and walking/bike paths.
Richmond American Homes and Lennar Homes are building there and a third homebuilder is expected to come on board soon.
Sunbelt is also in talks with potential retail developments, such as a convenience store/gas station and a small grocer, Mohl said.
Currently, the nearest gas stations are Marana, to the south or Picacho, to the north.
There may also be additional multifamily projects, such as apartments or build-to-rent homes.
"Red Rock has huge potential to be an all-in-one community," Mohl said. "The new jobs in Casa Grande and Coolidge are really fueling the growth."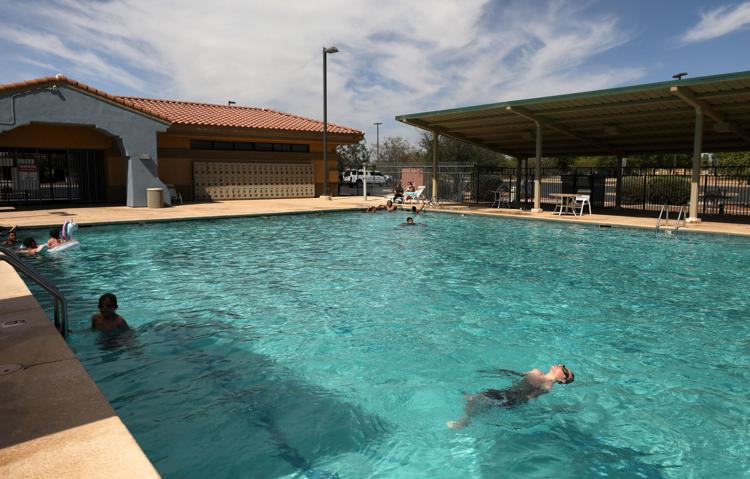 Last year, Richmond American Homes bought 220 home sites and has sold 40, said Andrew Gregory, an association broker with Richmond American Homes.
"It used to be that urban sprawl was a detriment, but not anymore," he said. "One couple from Tucson was stuck working from home and needed bigger space and didn't mind being away from things."
Another couple is relocating from California because their jobs are now permanently remote.
"We've also got a lot of folks where one spouse works in Tucson and the other in the Phoenix valley," Gregory said.
The drive from Red Rock to downtown Tucson is about 30 minutes.
The price point of about $281,000 is also appealing as new-home prices in Pima and Maricopa counties start well into the upper $300,000 range.
"It will boom"
A prominent ranching family arrived in what is now Red Rock in the 1860s.
The Aguirre Cattle Co. ran thousands of head of cattle from Red Rock to Oro Valley and hauled ore from the Silver Bell Mine to the railroad spur in Red Rock.
Mary Aguirre lives in the family home that once served as the cattle company's headquarters on a lane of older homes just north of the new housing development, between Sasco Road and the Interstate 10 frontage road.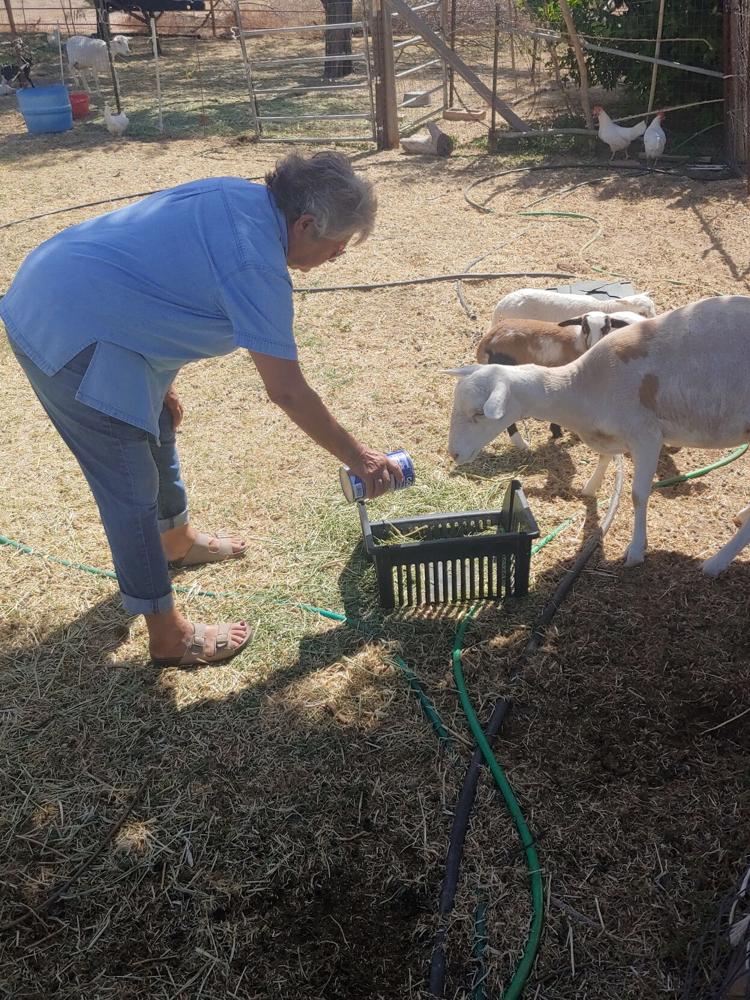 She's been watching the frenzied development underway in Red Rock.
"They're moving fast now because the housing market is so limited," Aguirre said. "Once they put commercial retail in there, it will boom."
A Dollar General is the only store in the community, stocked with household goods and basic groceries.
Most of the family's ranch land has been sold except for a few acres around the original home on Aguirre Lane, which was named after the family in the 1960s.
As she was feeding her lambs and goats, Aguirre, 77, said she's not worried about potential congestion as Sunbelt is working with the state to add an exit that goes directly from I-10 to the new development.
She does, however, wish it was not so dense.
"They're just jammed in there," she said of the new houses. "But I understand the economics."