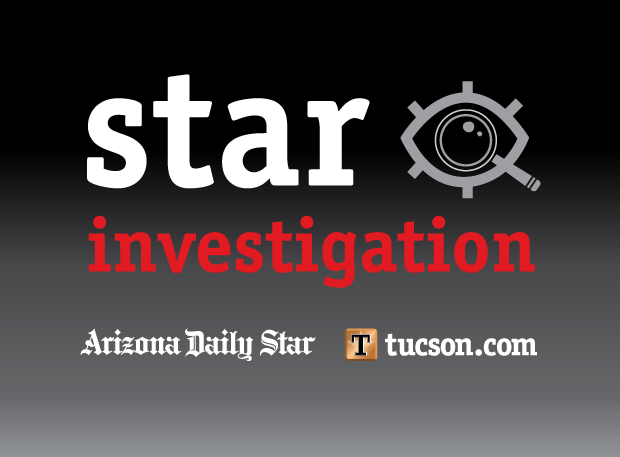 Johnson Manley Lumber Co. has been fined $12,500 after the Industrial Commission of Arizona found it failed to adequately protect workers from fall risks.
It was the second time this year the company was penalized for similar safety violations. The company was fined $4,500 in February, but Johnson Manley contested those findings and, as part of a settlement, agreed to pay $1,500. The February violations included lack of fall protection, wall openings that were not protected and deficiencies in its fall safety training program.
The average penalty Tucson companies face from the Industrial Commission is $9,600 and the median penalty is $5,000, according to an Arizona Daily Star analysis.
Ed Johnson and Pat Manley founded Johnson Manley, at 1501 N. 15th Ave., in 1970. Ed Johnson died 15 years ago. The company has about 200 employees right now, but in the past has employed as many as 1,000 Southern Arizonans, Manley said.
Manley said he takes the safety of his employees very seriously.
Under the law, each employee who is above the ground six feet or higher needs to be protected by a guardrail, a safety net or a personal fall arrest system, such as a harness.
"It's an extremely difficult law to enforce," Manley said. "It makes it more difficult for the men to move around the work area if they are tied off so it's a natural reaction, when nobody's looking, to untie."
Safety equipment and safety classes are given before any employee is allowed on site, he said, and there is a company safety director who drives around visiting work sites.
"In our 45 years, we consider ourselves pretty vigilant in enforcing the rules," he said. Johnson Manley was cited once 22 years ago, he said, and again in 2012, although he said that citation was dismissed.
The more recent citations against his company, which followed inspections in May, included employees working on the roof of a two-story residential house at about 22 feet above the ground and not utilizing a fall protection system.
Employees were sheathing the roof of a low-slope, two-story house at East Glenn Street and North Silkie Place when the inspection took place on May 15.
Johnson Manley was also cited for employees using the top step of an 8-foot frame ladder to access the rooftop 13 feet above floor level. That infraction amounted to $1,250 while the first two amounted to $10,000.
The company is required to pay $3,125 per month, Industrial Commission records show.