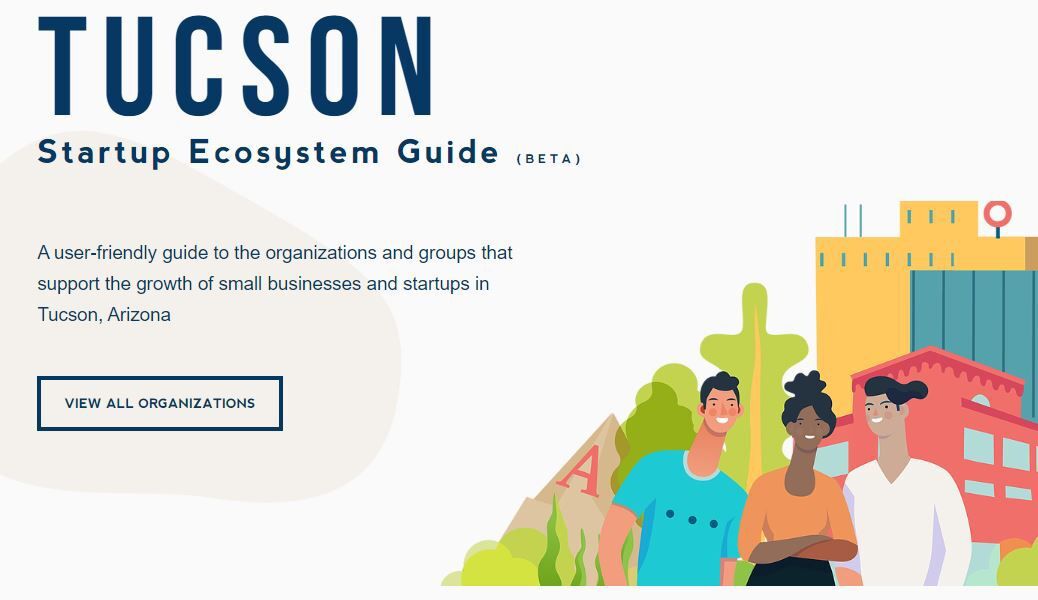 Tucson-area entrepreneurs can find resources to help their businesses open and grow in a handy new online guide launched by Startup Tucson.
The free Tucson Startup Ecosystem Guide, available at www.startuptucson.guide, initially features a navigable database of 75 organizational profiles, including local business incubators, private and government agencies, trade groups, funding groups and workspaces.
The guide was funded by the Southern Arizona Leadership Council will be regularly updated and maintained by Startup Tucson, a nonprofit that runs a variety of programs to help launch new businesses.
Each profile in the startup guide provides an overview of the organization and how to get connected, based on common questions that arise in feedback from entrepreneurs, Startup Tucson said.
The idea for the guide grew from a 2018 forum hosted by the SALC to explore ways to better support startups in the community.
A gap was identified between startups and resources and since then, SALC has been working with Startup Tucson to create a tool to help solve this problem, the groups said.
Liz Pocock, CEO of Startup Tucson, said the new guide is especially important given the recent growth of the local startup community.
Just in the past years, several new business incubators or accelerators have opened in Tucson, including new branches of the University of Arizona Center for Innovation, the Founders Institute, Go for Vertical and the UA-connected Arizona Forge.
Three venture-capital funds also have been established locally in the last few years — Diamond Ventures' DVI Equity Partners, Bluestone Venture Partners and the UA-focused UAVenture Capital.
And Tech Launch Arizona, the UA's technology commercialization arm, helped launch a record 19 startups in the 2020 fiscal year that ended June 30.