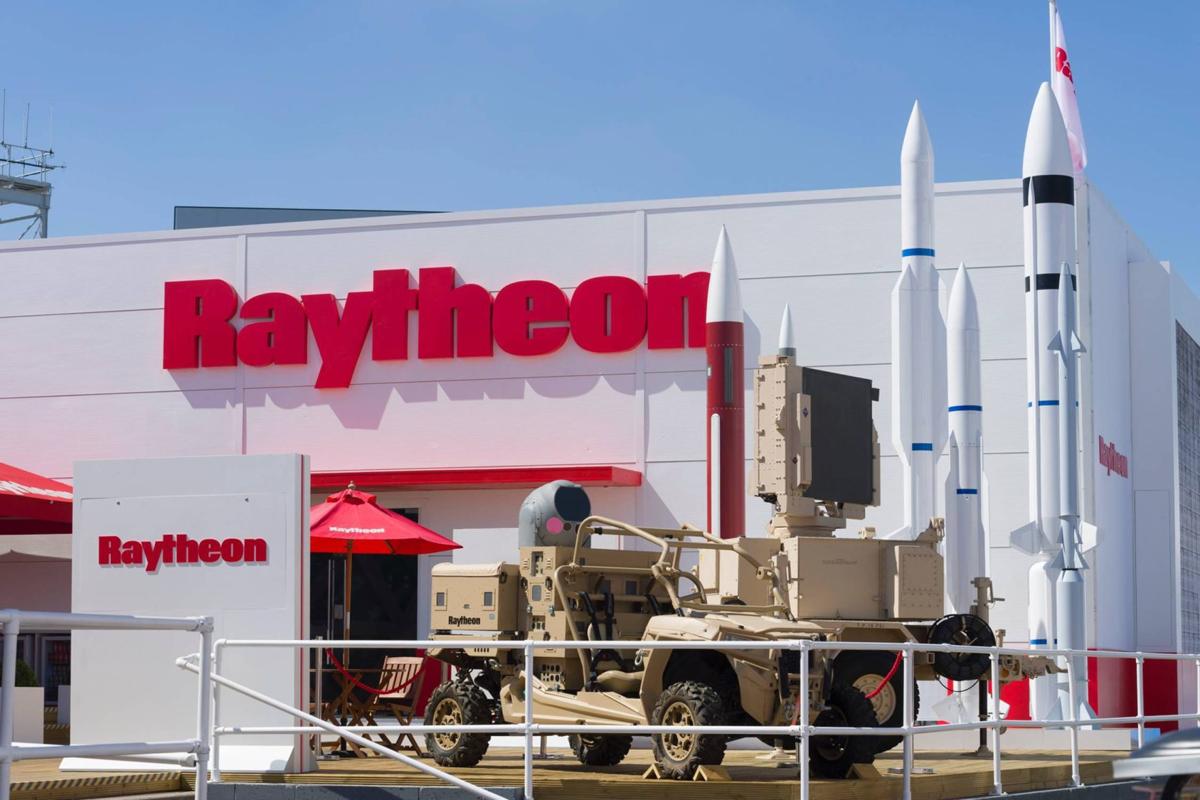 Defense contractor Raytheon Co. on Thursday posted higher sales and earnings for the fourth quarter and all of 2018, but its shares slipped after revenue missed analysts' forecasts.
The Waltham, Massachusetts-based company on Thursday reported fourth-quarter net sales of $7.4 billion, up 8.5 percent from the same period in 2017.
Raytheon posted fourth-quarter net income of $832 million, or $2.93 per share, up from $1.35 in the fourth quarter of 2017, mainly due to operational improvements and tax relief.
For the full year, the company reported profit of $2.91 billion, or $10.15 per share, on revenue of $27 billion.
Raytheon also said it expected 2019 net sales to range between $28.6 billion and $29.1 billion, slightly lower than analysts' estimates.
The company's fourth-quarter earnings topped Wall Street expectations of $2.89 per share, but its revenue missed forecasts of analysts polled by Zacks Investment Research.
Raytheon shares fell nearly 4 percent, to $164.76, in trading Thursday on the New York Stock Exchange.
Tucson-based Raytheon Missile Systems, one of five Raytheon business units that report operating results, posted fourth quarter net sales of $2.3 billion, up 6 percent from fourth-quarter 2017, while annual sales rose 7 percent to $8.3 billion.
Operating income at the missile unit fell 2 percent in the fourth quarter to $273 million while annual operating income was down about 4 percent last year at $973 million.
During the quarter, Missile Systems booked $563 million for a number of classified contracts; $452 million for AIM-9X Sidewinder short-range air-to-air missiles; $193 million for Standard Missile-2 ship-defense missiles; $149 million for StormBreaker precision-guided glide bombs; $132 million for Phalanx automated ship-defense guns; and $132 million for Paveway guided-bomb kits.
The company also booked $110 million for production of the Tamir missile interceptor for the Israeli Iron Dome defense system, as well as $75 million for the David's Sling weapon system's Stunner missile.
Contact senior reporter David Wichner at dwichner@tucson.com or 573-4181. On Twitter: @dwichner
The business news you need
With a weekly newsletter looking back at local history.