When John and Dottie Driskill decided it was time to consider assisted living, Dottie had reservations.
"I didn't think I could do it," she said. "I was thinking of the places my mother was in."
Then the couple learned about The Hacienda at the Canyon, Tucson newest luxury senior-living facility on the northeast side of town.
"This is no nursing home," said Dottie, 84. "It's like being on a cruise ship."
The Hacienda, a development by Tucson-based Watermark Retirement Communities, was built on 60 acres on Sabino Canyon Road, just north of River Road.
Designed as an integrative wellness community, The Hacienda offers three levels of care, independent living, assisted living and memory care.
Amenities include five dining venues, art barn, a golf simulator with top-rated courses on the screen and an on-site medical clinic staffed by a nurse practitioner and pharmacist. Dr. Steven Wool also has office hours there.
Continuing education programs in partnership with the University of Arizona are offered and were a big selling point for the Driskills.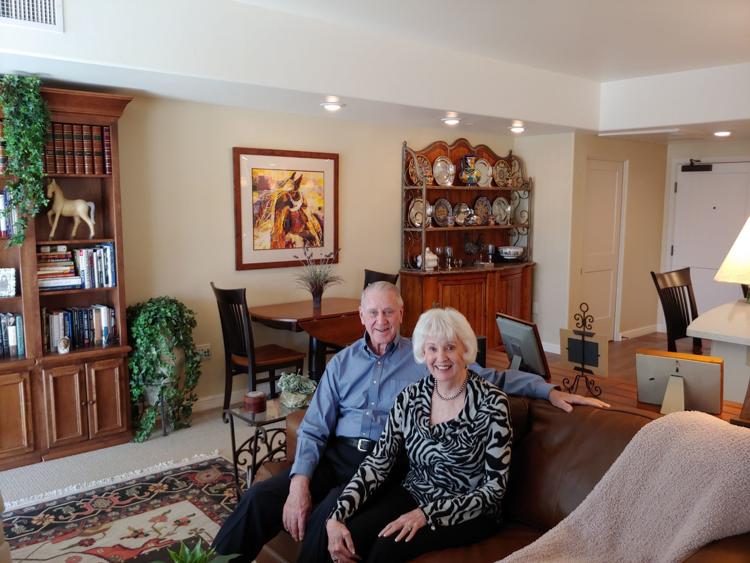 "If we were still at home we wouldn't be exposed to these experiences," said John, 86, noting he's especially pleased by the golf simulator. "I can't wait to play 18 holes at Pebble Beach."
Active-adult communities, along with independent and assisted living complexes have sprung up across the Tucson area in the past five years, as aging baby boomers shun the traditional nursing homes and seek places with amenities and interactive experiences.
Opened in December, The Hacienda's 163 independent living units were 90% reserved.
The facility also has 68 assisted living units and 40 for memory care.
Construction of 30 casitas and bungalows for independent living is also underway.
Since opening their first senior community, the Fountains at La Cholla in 1987, developers David Freshwater and David Barnes have built facilities around the country.
The Hacienda at the Canyon is the duo's third local facility. The Hacienda at the River, on River Road near Hacienda del Sol, was built in 2016.
Rent at The Hacienda at the Canyon runs between $3,000 and $6,500 a month, which includes a $500 card that can be used for meals or services.
Suzette Davis, 80, moved in Dec. 3 and raved about the food, noting she's had a hard time staying within the card's $500 limit.
"And I like to be able to eat whenever I want to," she said. "I visited a friend at another facility and they ring the bell for meals."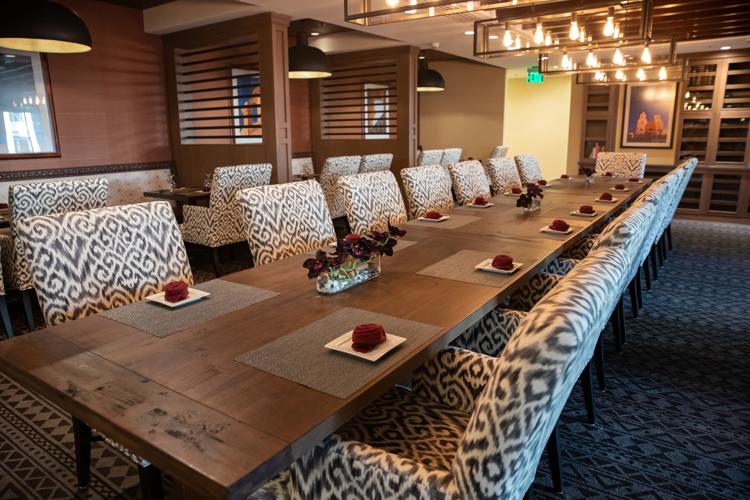 Her children thanked her for making the move on her terms, Davis said.
"It's beautiful and I have a six-burner gas stove and french-door refrigerator but do you know how much cooking I have done?" she asked with a wink. "None."
Once her large home with a swimming pool and guest house became too much for her, Charlotte Hanson, 87, decided to look for a place to move.
Because she knew Freshwater, she chose The Hacienda at the Canyon and has taken cooking classes offered there and is signed up for Spanish classes and balance lessons.
"Guess what?" she asked. "I've learned how to make mozzarella cheese."
Hanson enjoys socializing and meeting new people.
"I find the people I've met here to be quite compatible," she said. "There's a certain charm to going into the dining room, seeing an empty chair and saying, 'May I join you?'"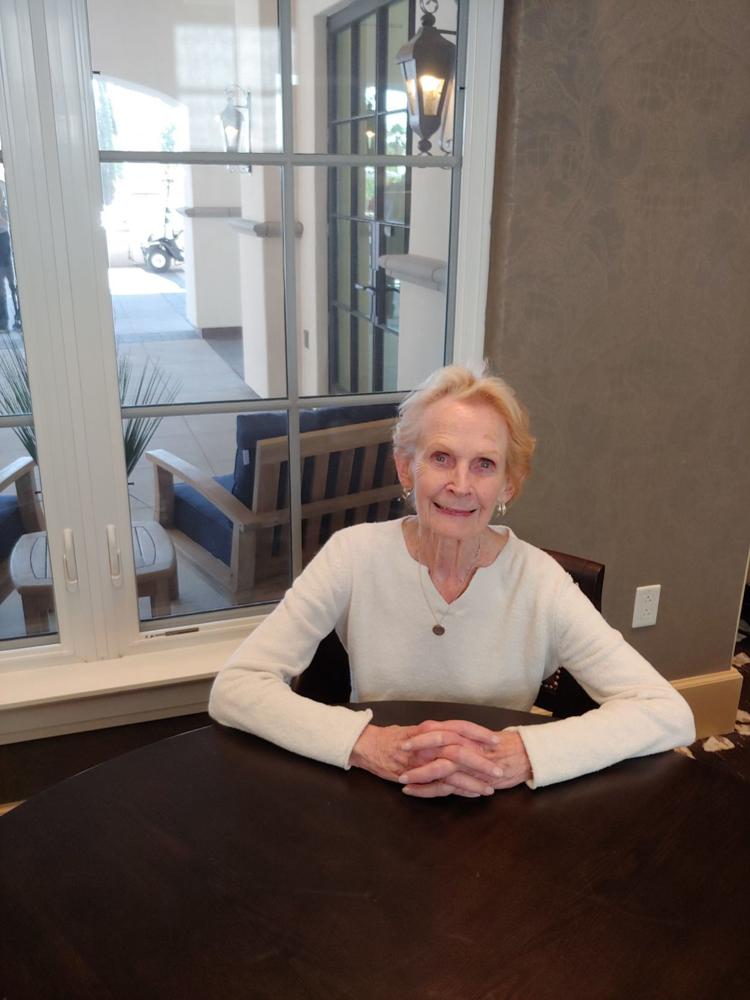 A lover of the outdoors, Hanson likes the setting, with many hiking trails, and is especially pleased with the library, which is stocked with many of the residents' books that were donated when they downsized.
"I donated all of my books," she said. "Which means I gave them away but I still have them."