Tucson's biggest baby has gotten even bigger.
Last week, Reid Park Zoo's 9-month-old elephant calf Mapenzi weighed in at 900 pounds, gaining about 85 pounds in the last month.
"It was a really big growth month for her," says elephant supervisor Cassie Dodds. "She's a very large calf in perspective to other elephants her age. She's a big girl."
Mapenzi — Penzi for short — was born to African elephant Semba on April 6. Mapenzi joined dad Mabu, sister Nandi, brother Sundzu and aunt Lungile at the zoo.
The Star is documenting Penzi's milestones each month until she is 1 year old.
"Food-motivated"
Penzi still has that playful energy we know and love, but she has become more "food-motivated" in the last month.
As Penzi's teeth get stronger, she's starting to munch on bits of tree bark more and more — even going straight for pieces of bark that her mom drops while eating.
And something Penzi is newly excited about are herbivore pellets, which are made with soy and packed with vitamins for each elephants.
The pellets are usually saved for training opportunities, but sometimes keepers will hide them around the habitat for the herd to search for.
As for her successes with training sessions, Penzi has completely mastered target training.
Training sessions at the zoo are done through positive reinforcement and are voluntary for the elephants. The sessions allow staff to evaluate the elephants and ensure they are healthy.
During target training, keepers put their hand out, inviting the elephants to touch their hand with the tip of their trunk. Target training helps teach the elephants to follow the keepers.
Penzi's next hurdle is learning to hold still — something she usually doesn't do for more than a few seconds.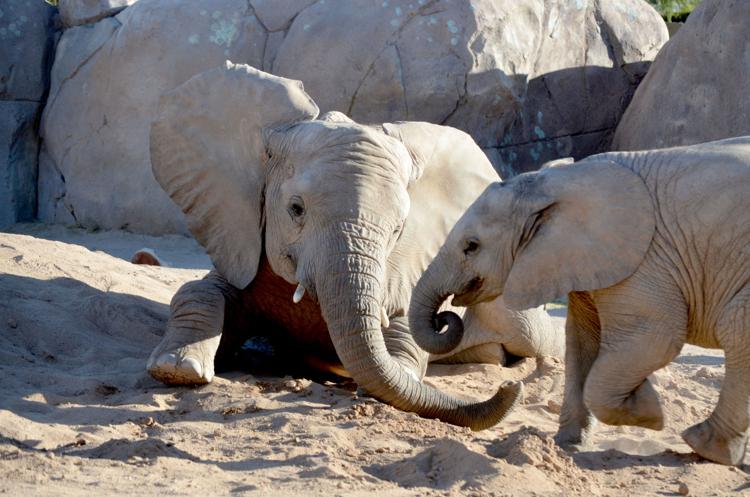 "Mastering her body"
In the last month, Penzi has been "mastering her body" a bit more, Dodds says. Penzi has been especially excited about her balance and speed.
"She spends a lot of time coming across logs and small objects and toys and trying to balance her feet on them," Dodds says.
Penzi is also getting faster, often trying to run ahead of the rest of the herd to be the first one at their destination. Dodds says she usually runs and throws her ears out — a sign that she's excited.
And during training sessions, keepers will call Penzi and Semba by name to get them to come out of the barn.
"She has figured this out and will, almost every time, beat her mom to us," Dodds says. "She's learned that when we call, she gets to run really fast."
Penzi has also started using her nose a bit more — spending a lot of time smelling around her habitat. Considering an elephant's trunk has 40,000 muscles, it is considered a positive thing to see Penzi learning to use hers.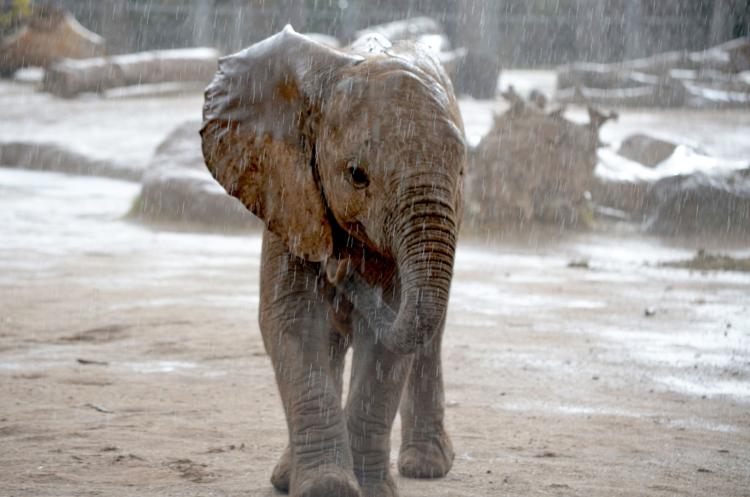 Interacting with the herd
Penzi may have been more food-focused in December, but she's still playful — even creating DIY muddy slip-and-slides in the habitat with Nandi.
"It makes a big, huge mess," Dodds says, adding that it's a fun activity for the sisters and fun for zoo visitors to watch.
Penzi has also been spending more time with her dad, Mabu.
"Her mom, Semba, gets very excited when she's around Mabu and some of that excitement is absorbed by Penzi," Dodds says.
Keepers have also noticed protective behaviors among the older elephants and Penzi.
"In the wild, elephants don't have very many natural predators," Dodds says. "But at 900 pounds, she's still at risk of predation — if she was in the wild."
Whenever Penzi gets scared or sounds concerned when she vocalizes, the other elephants will circle her — a way of making sure she's protected.
"It's really neat to see the behavior with the herd here," Dodds says.
80+ photos of Tucson's baby elephant Penzi
Penzi
Penzi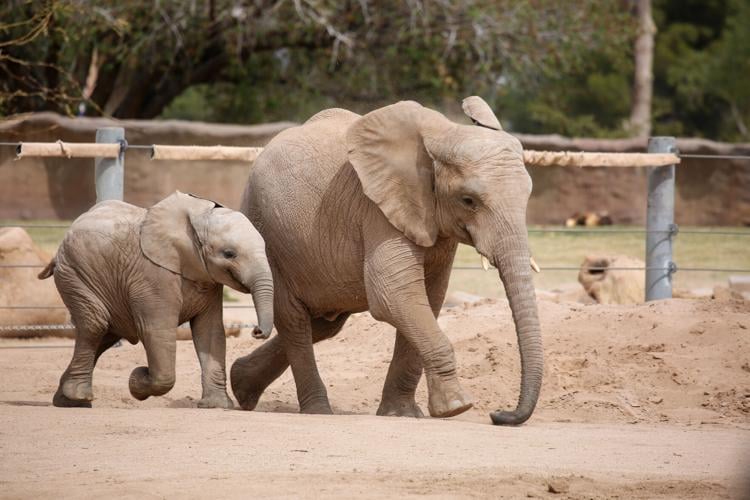 Penzi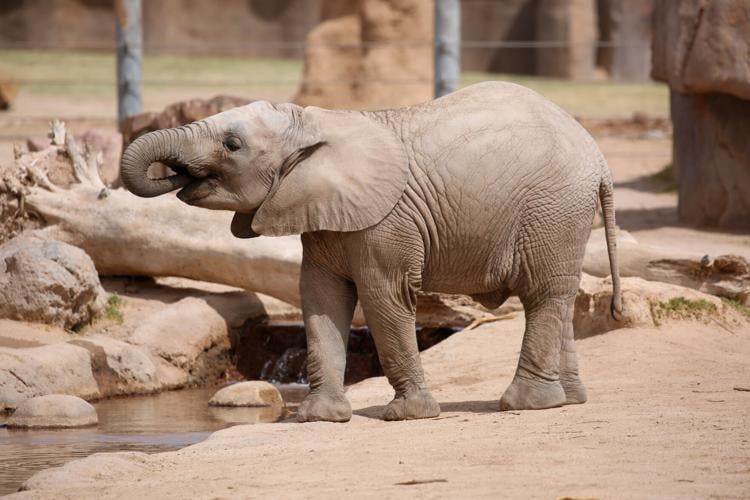 Penzi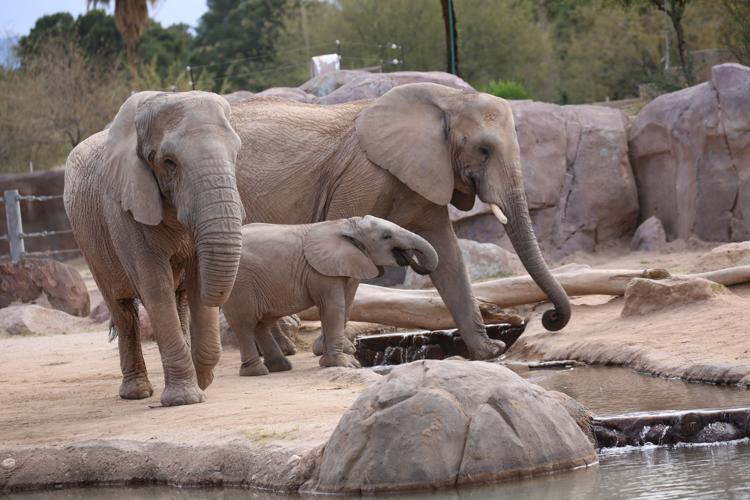 Penzi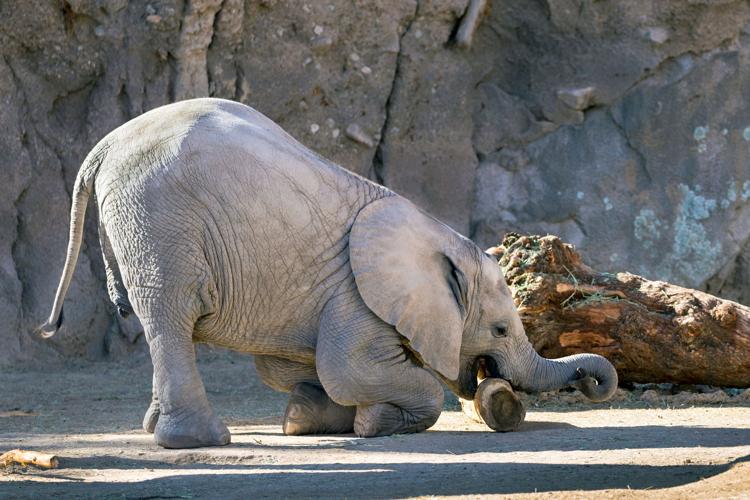 Penzi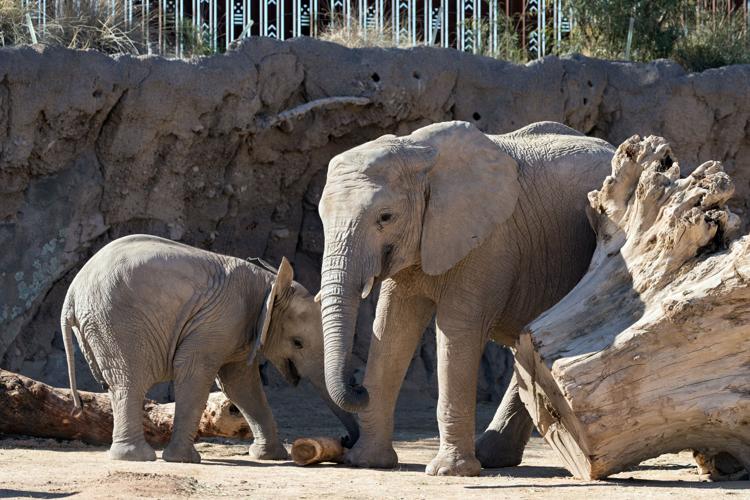 Penzi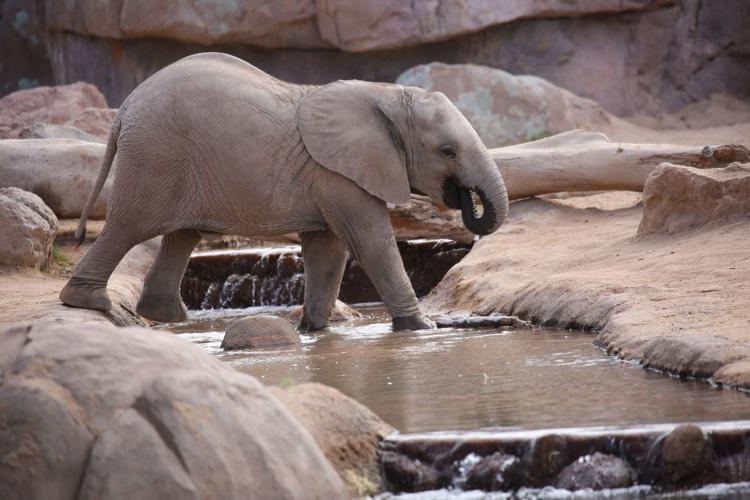 Penzi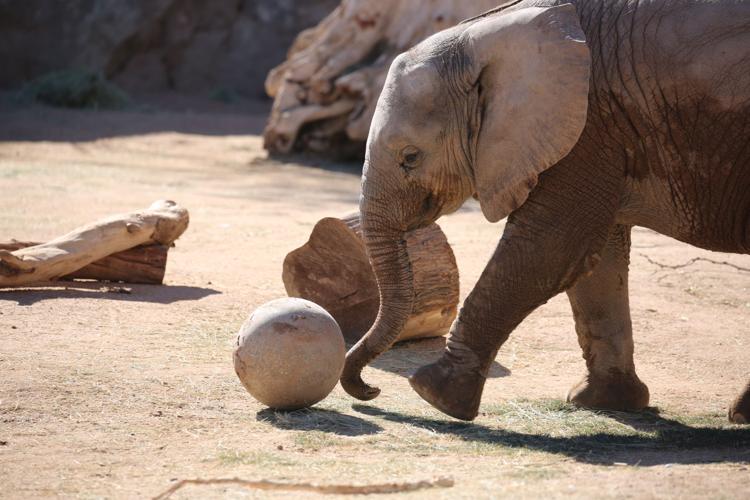 Penzi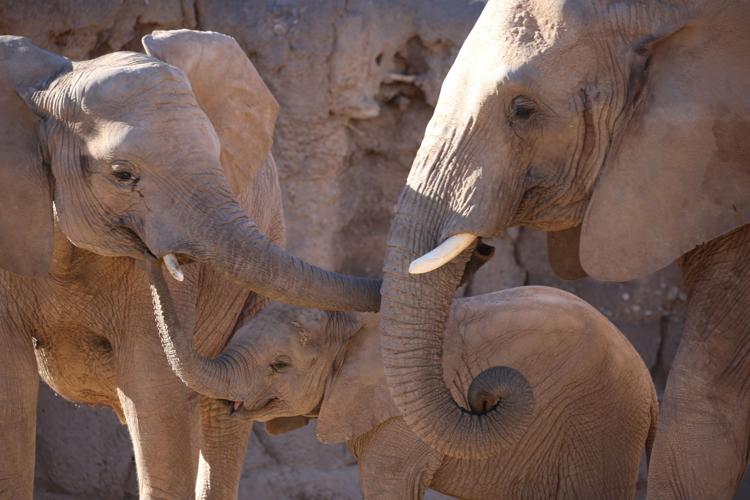 Penzi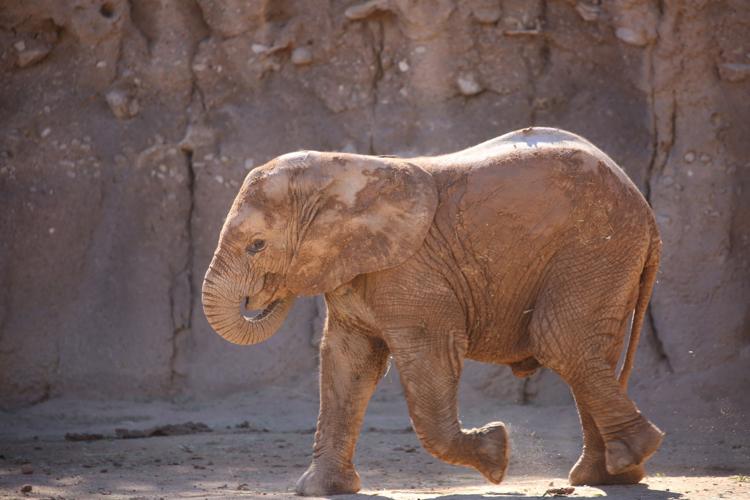 Reid Park Zoo snow day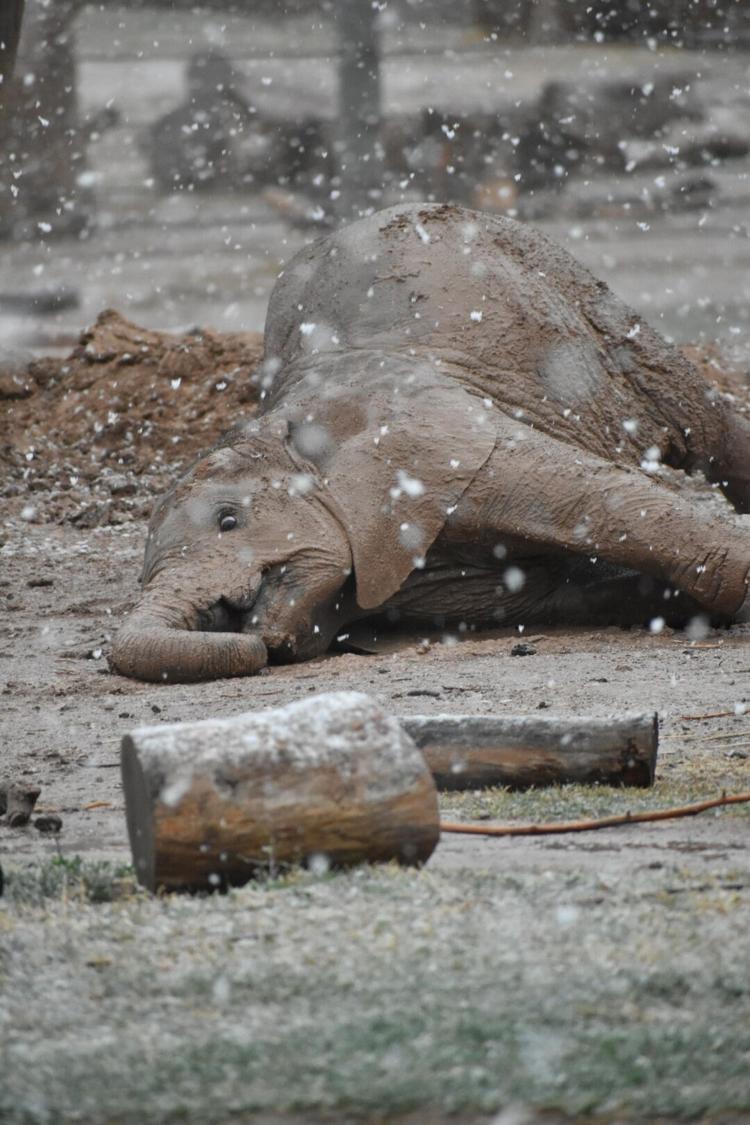 Reid Park Zoo snow day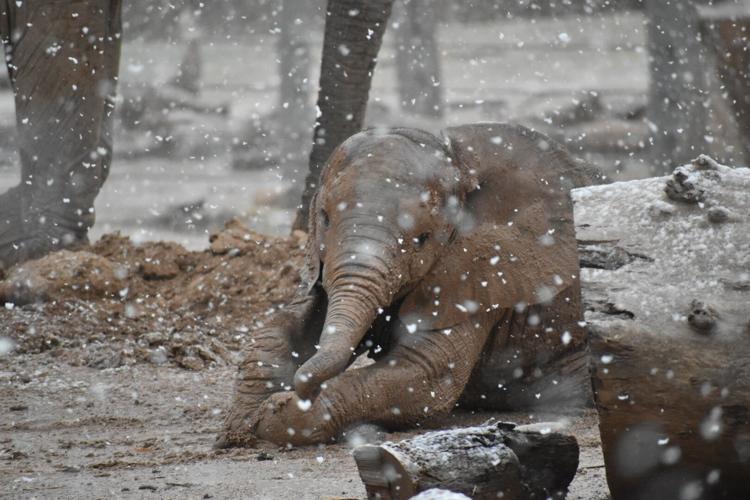 Reid Park Zoo snow day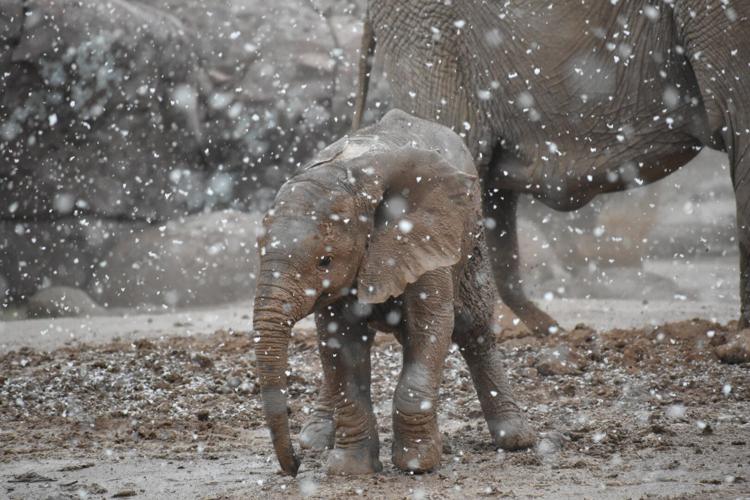 Reid Park Zoo snow day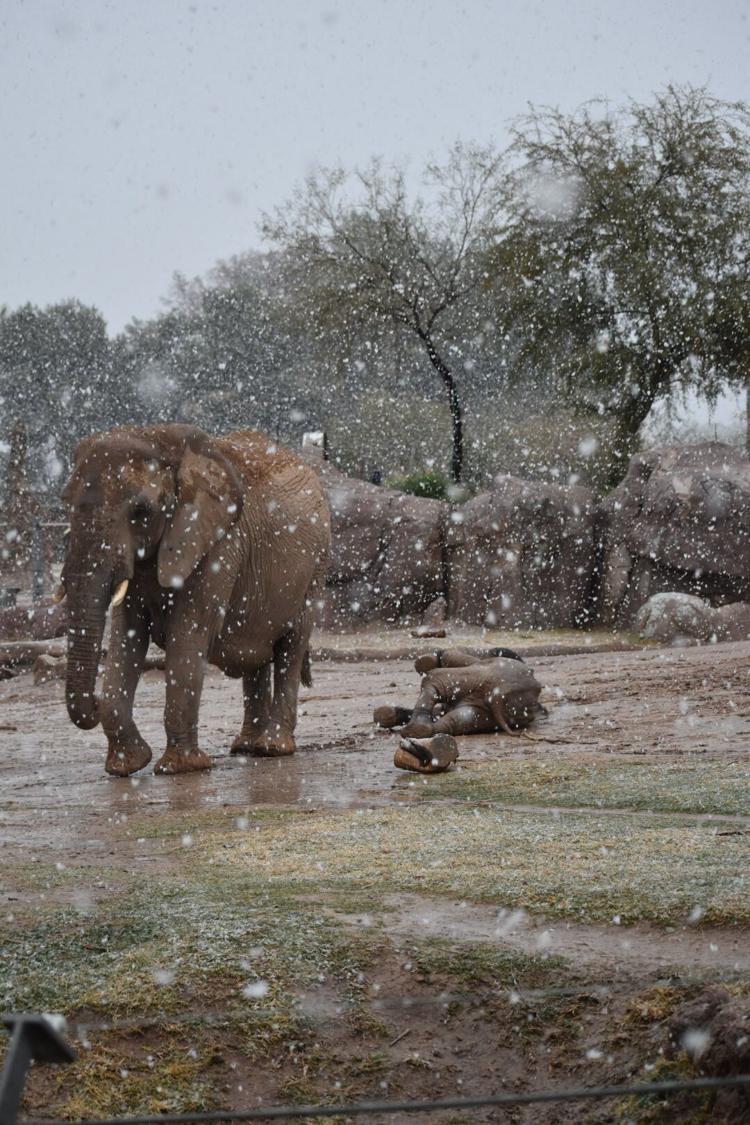 Reid Park Zoo snow day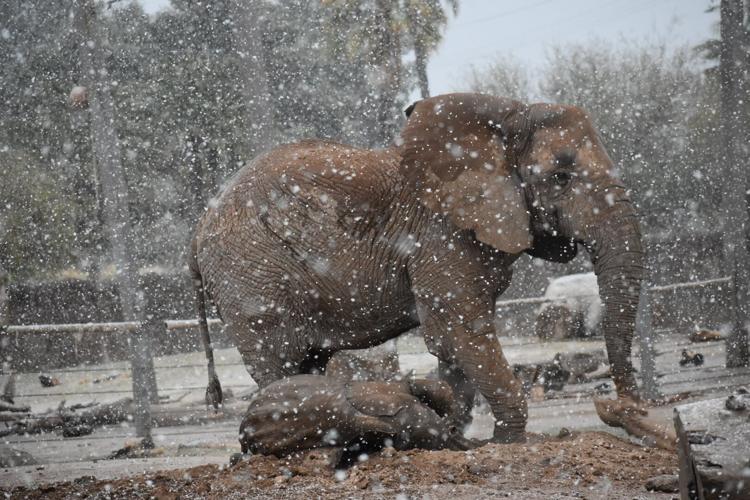 Reid Park Zoo snow day
Reid Park Zoo snow day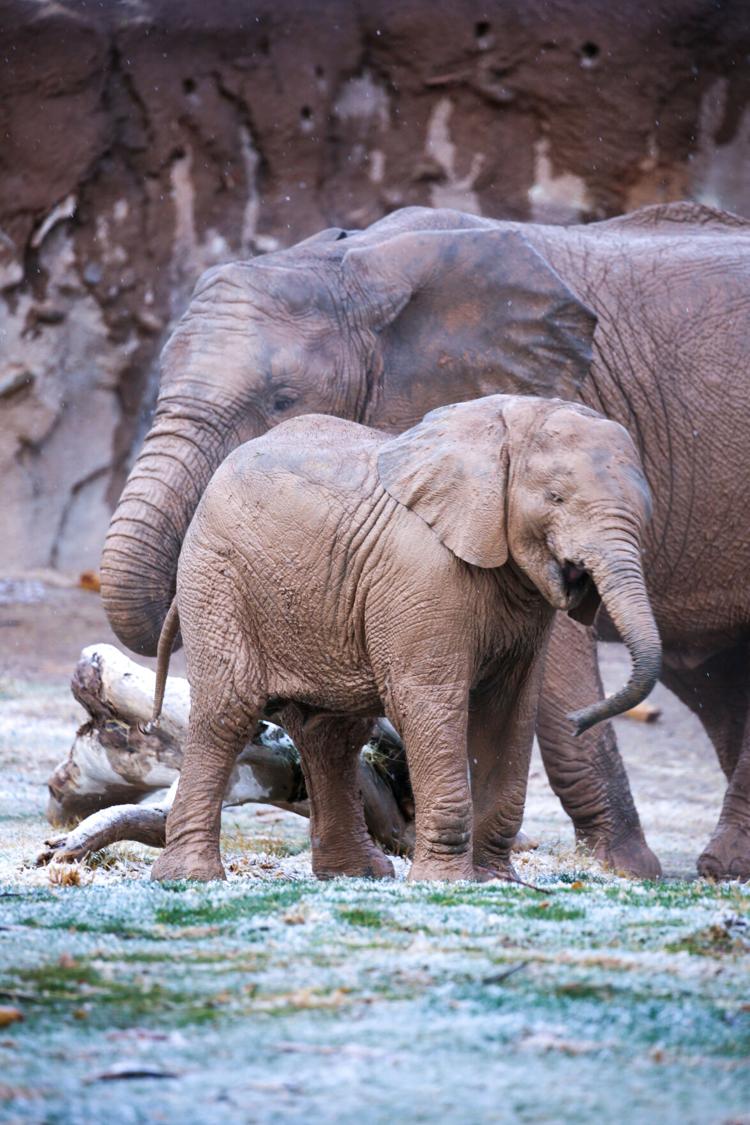 Reid Park Zoo snow day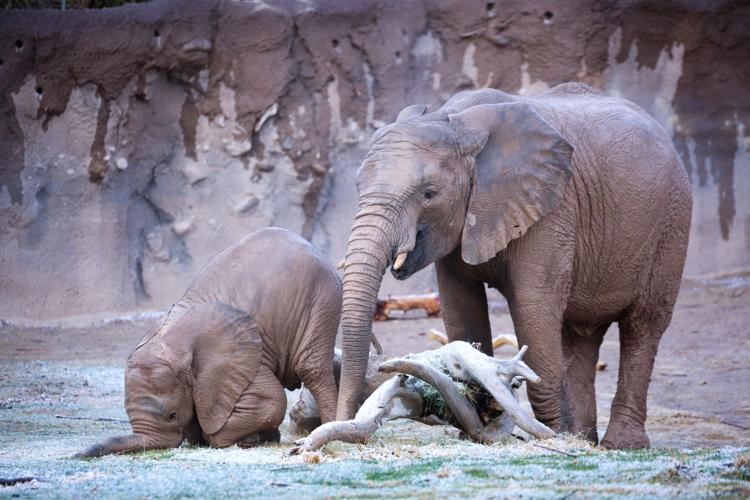 Reid Park Zoo snow day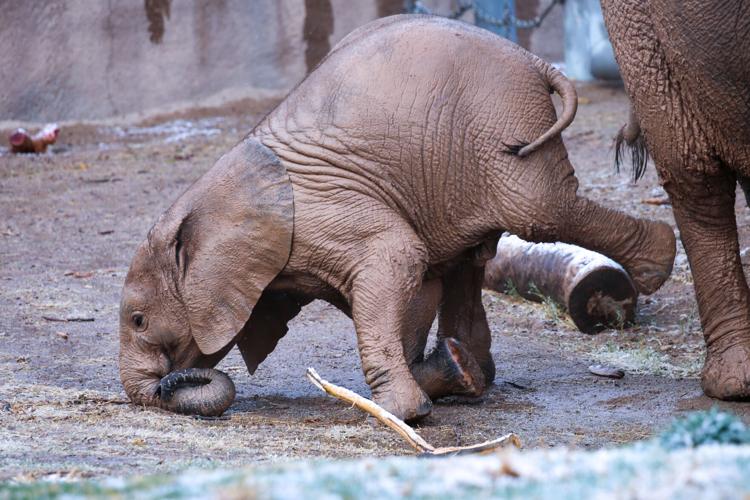 Reid Park Zoo snow day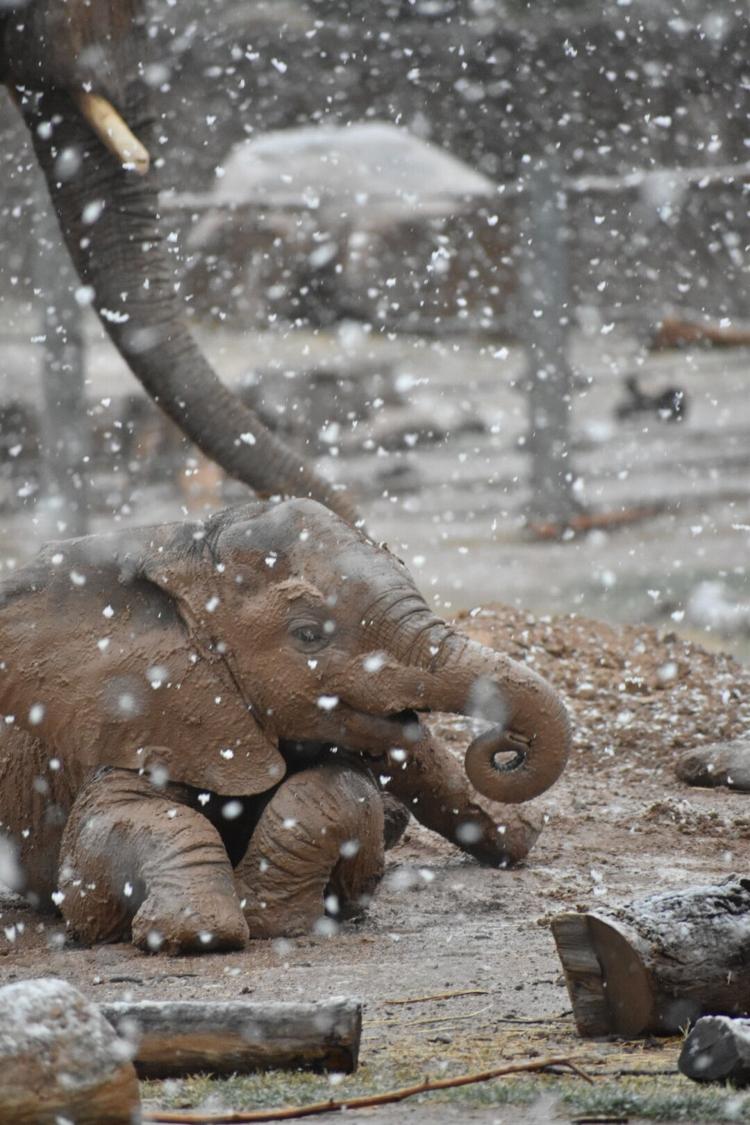 Penzi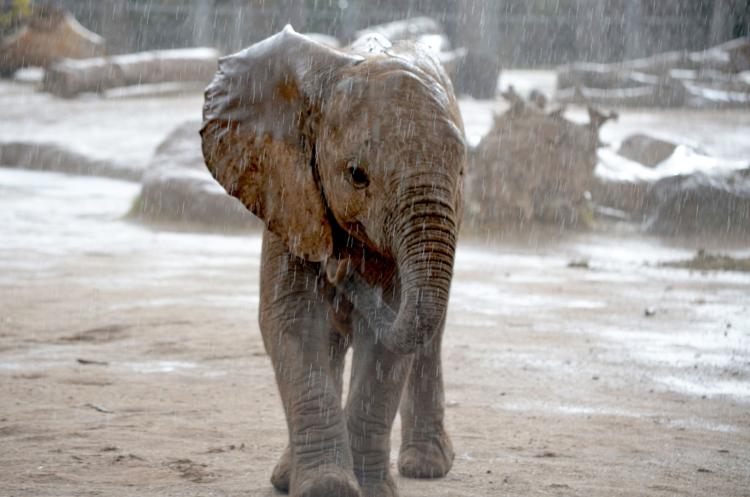 Penzi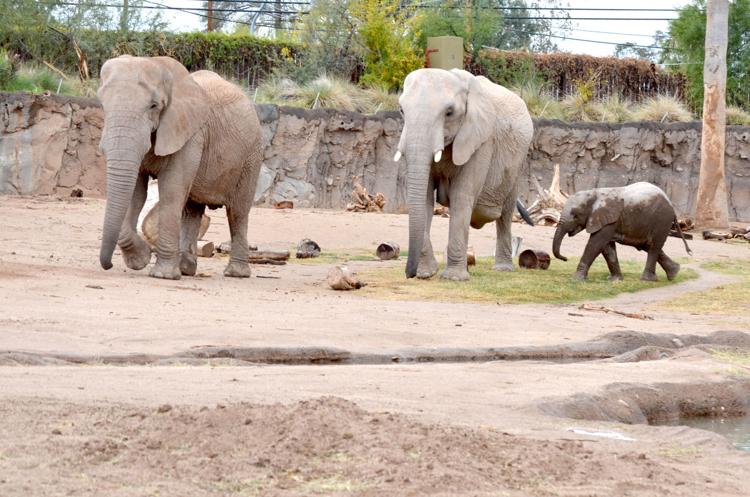 Penzi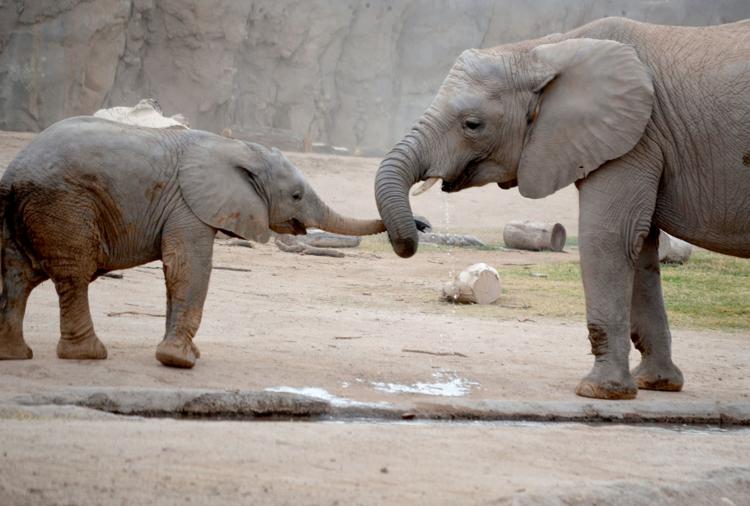 Penzi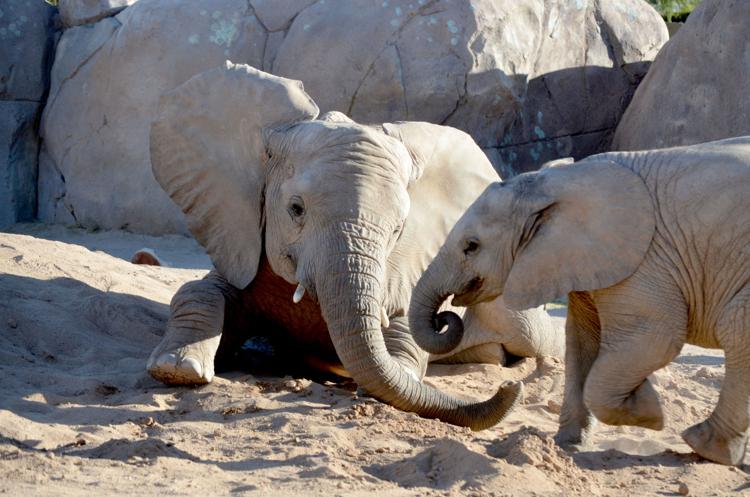 Penzi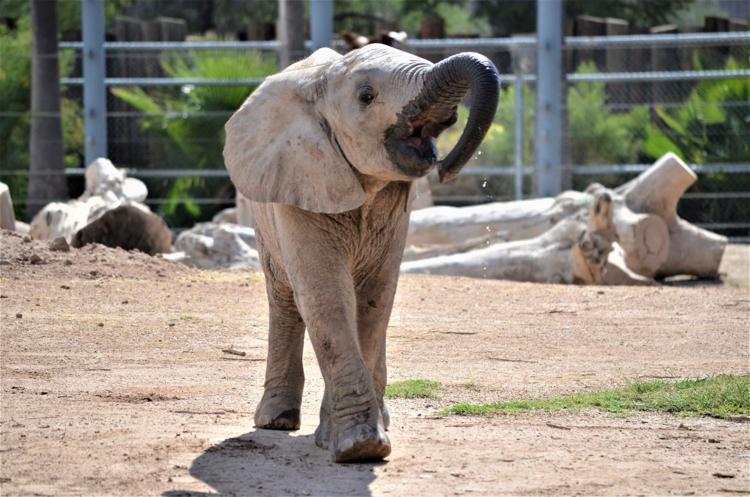 Penzi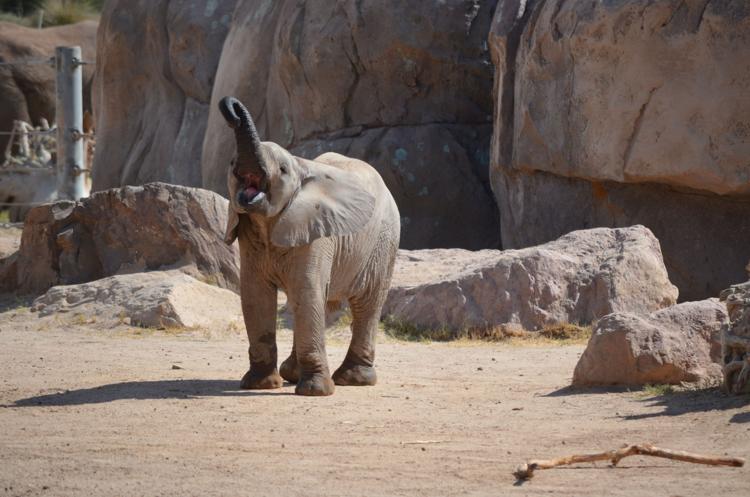 Penzi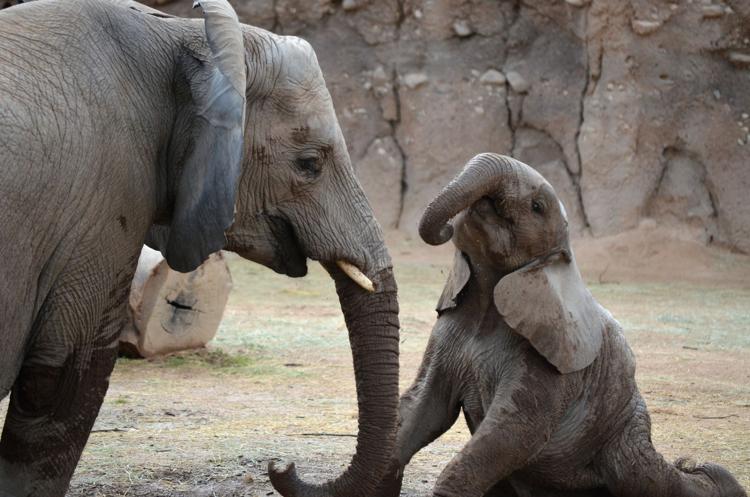 Penzi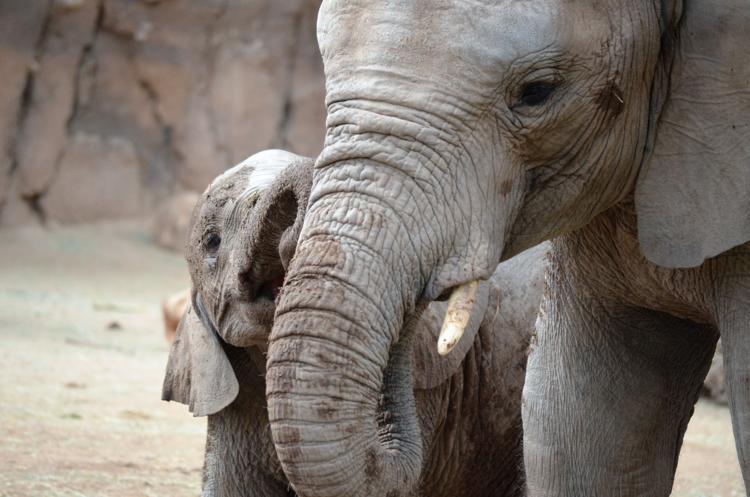 Penzi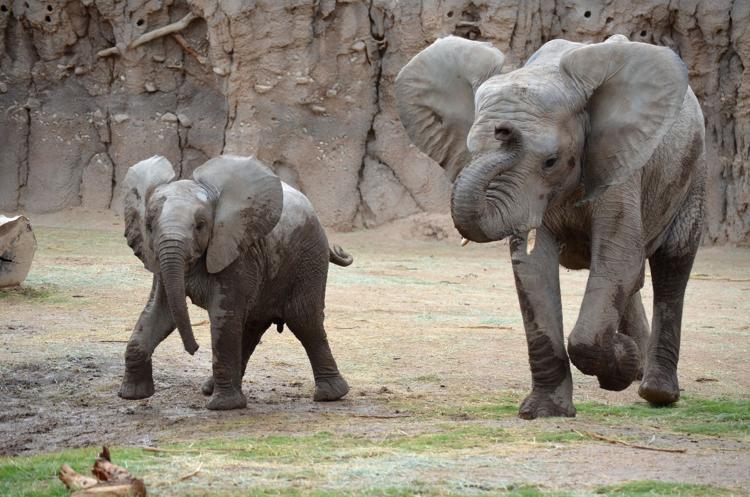 Penzi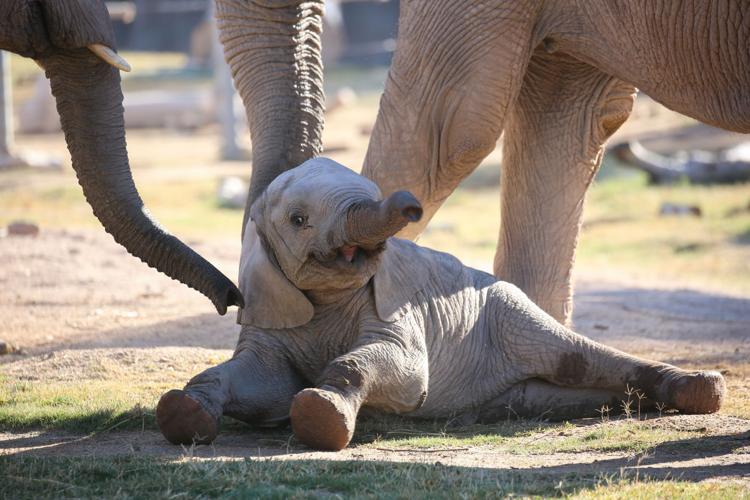 Penzi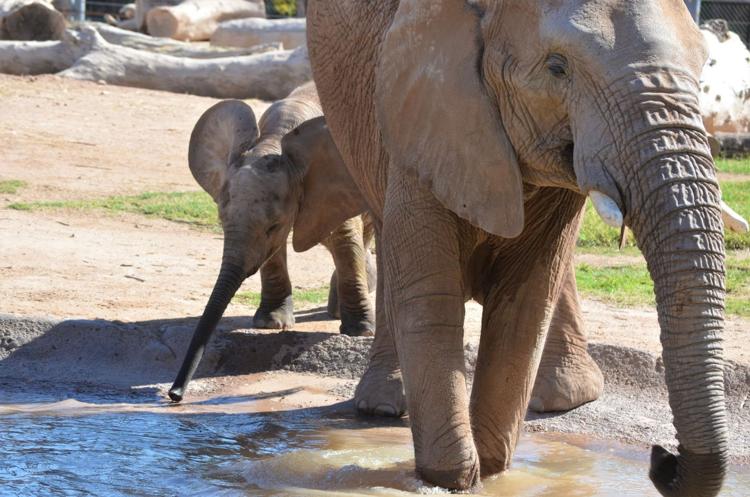 Penzi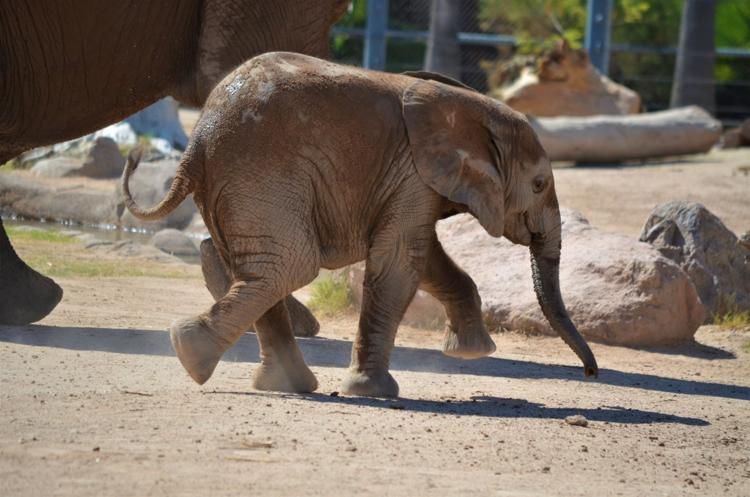 Penzi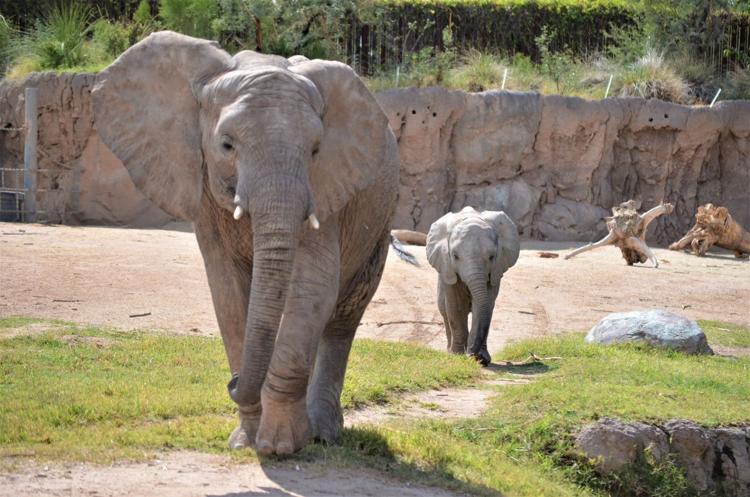 Penzi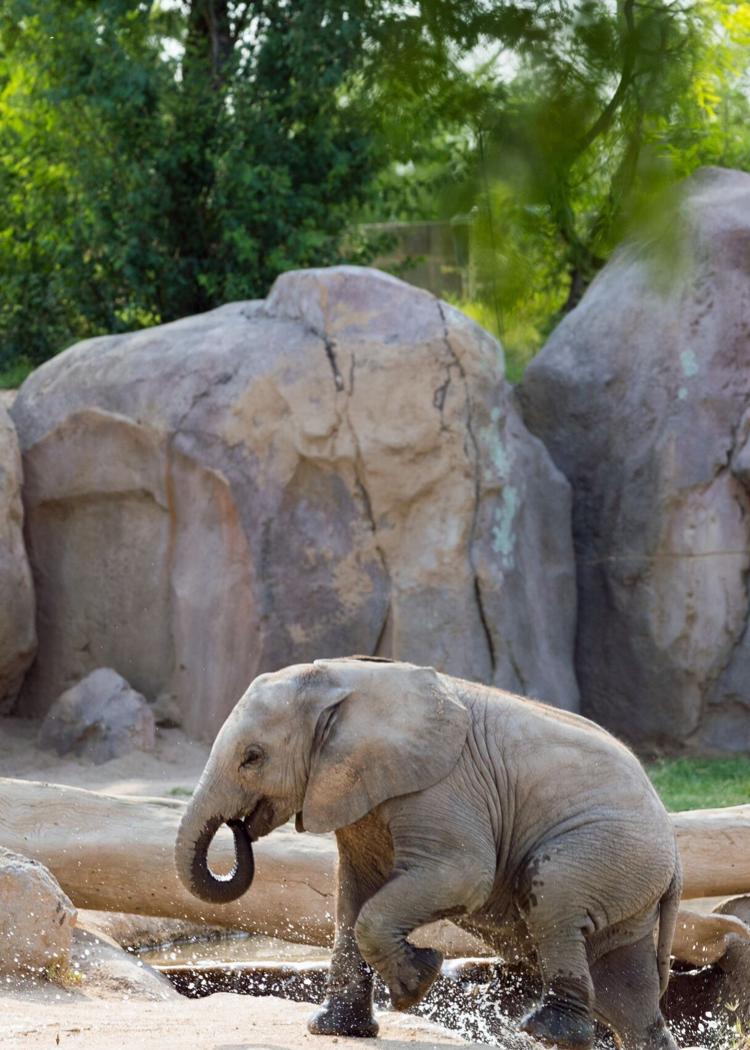 Penzi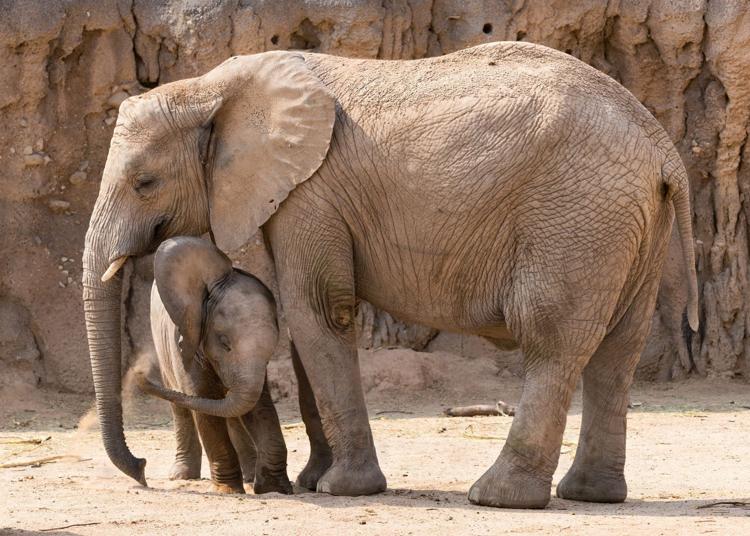 Penzi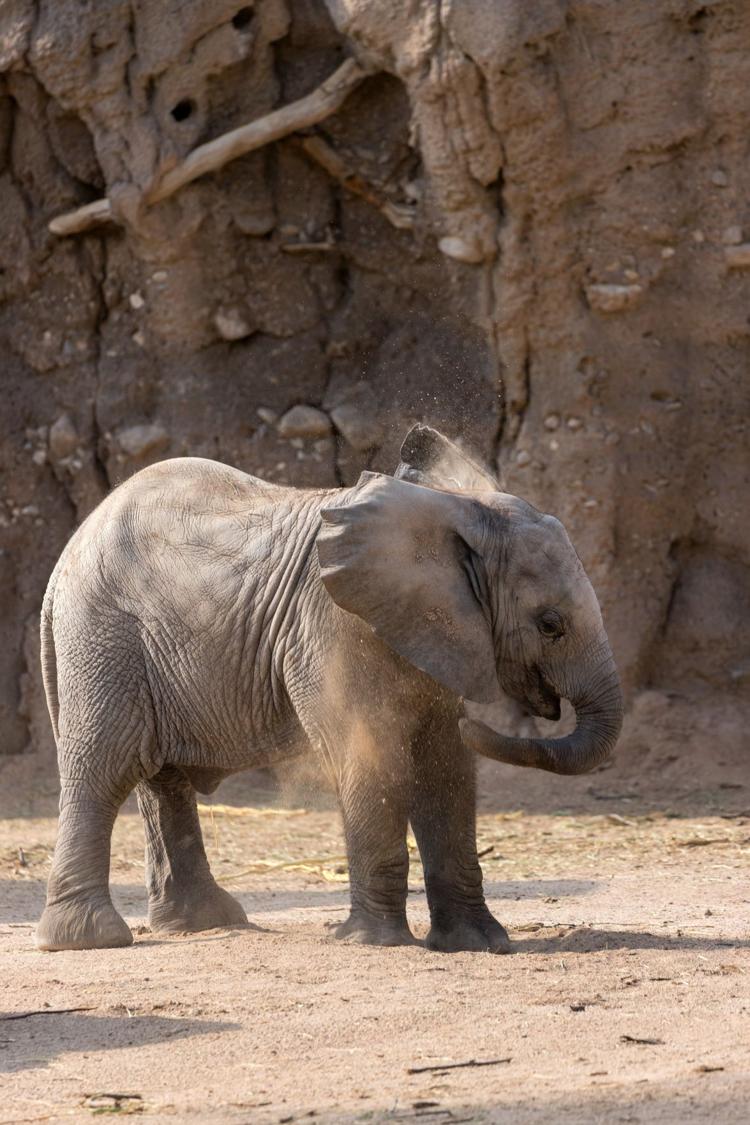 Mapenzi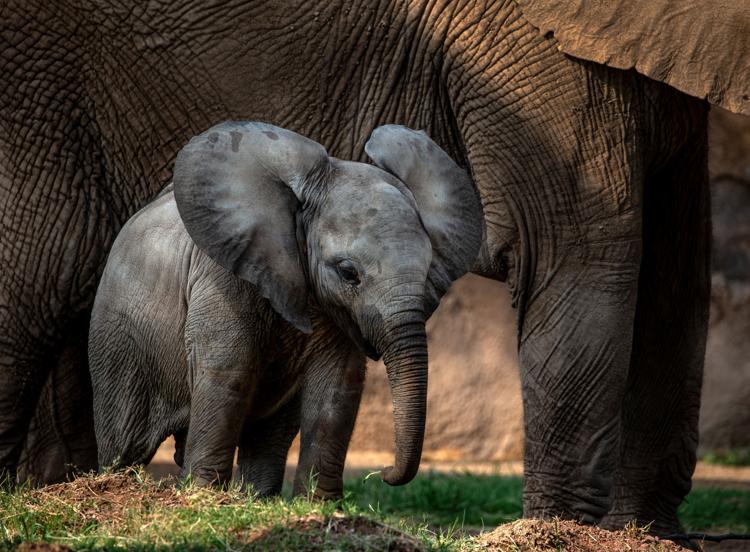 Mapenzi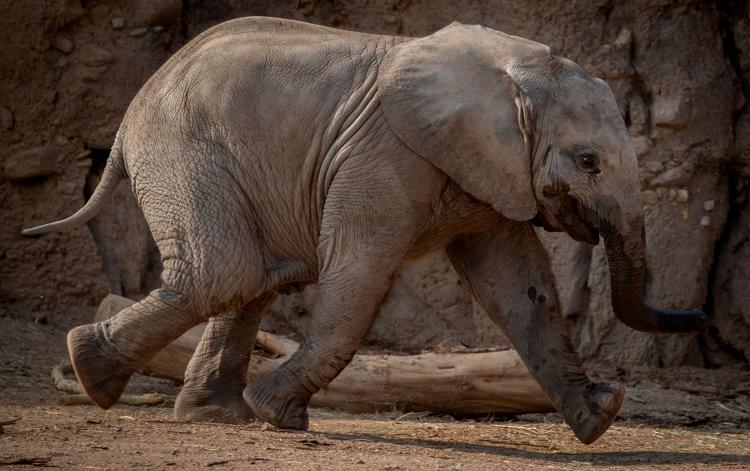 Reid Park Zoo reopens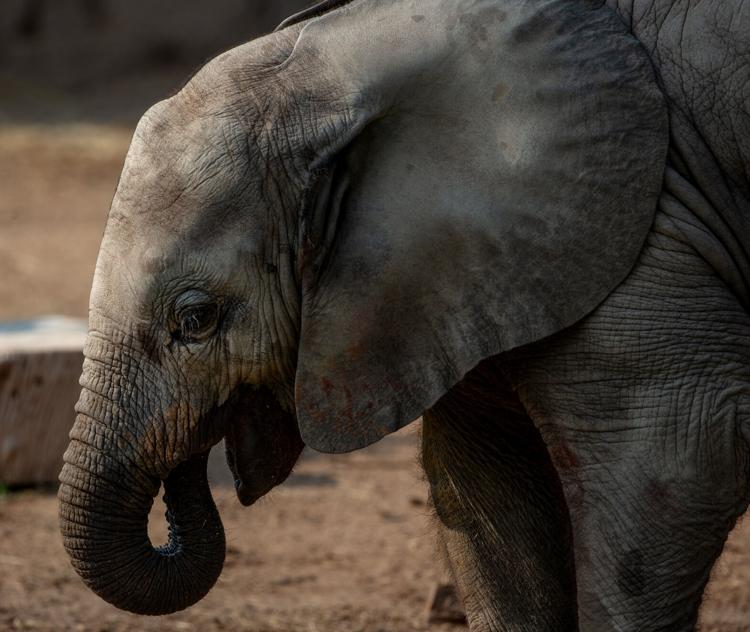 Reid Park Zoo reopens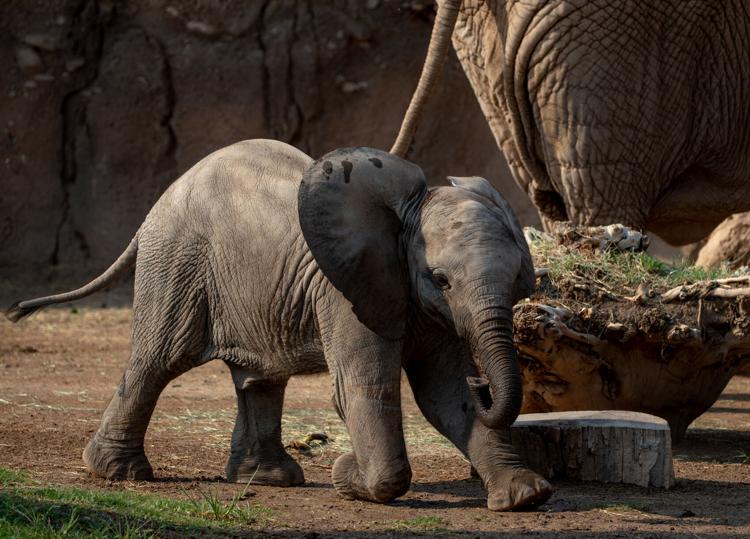 Reid Park Zoo reopens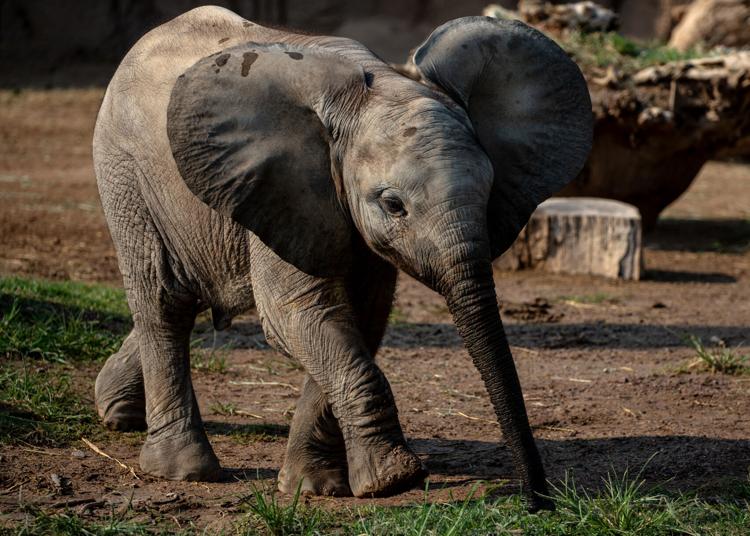 Reid Park Zoo reopens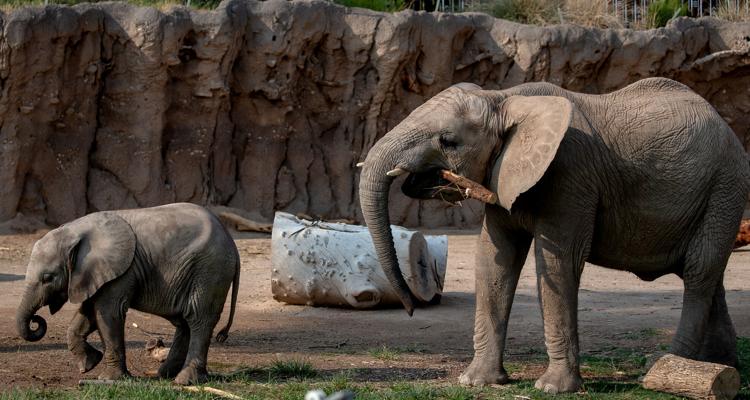 Reid Park Zoo reopens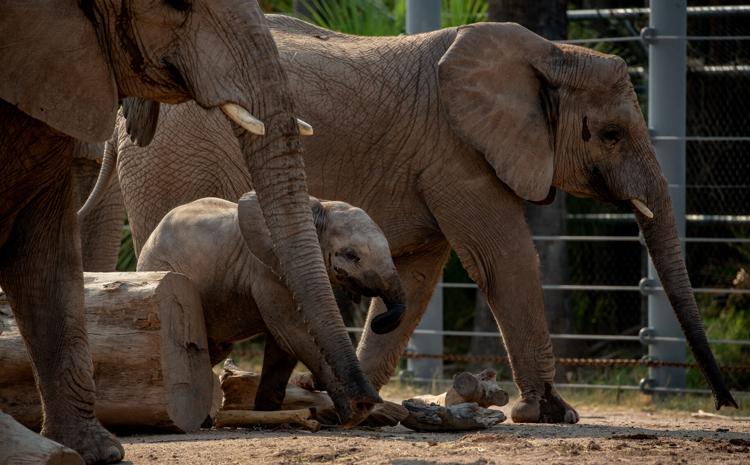 Reid Park Zoo reopens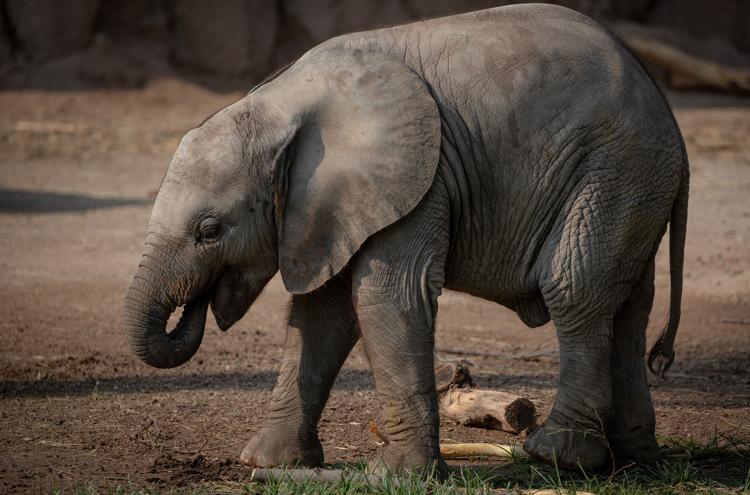 Reid Park Zoo reopens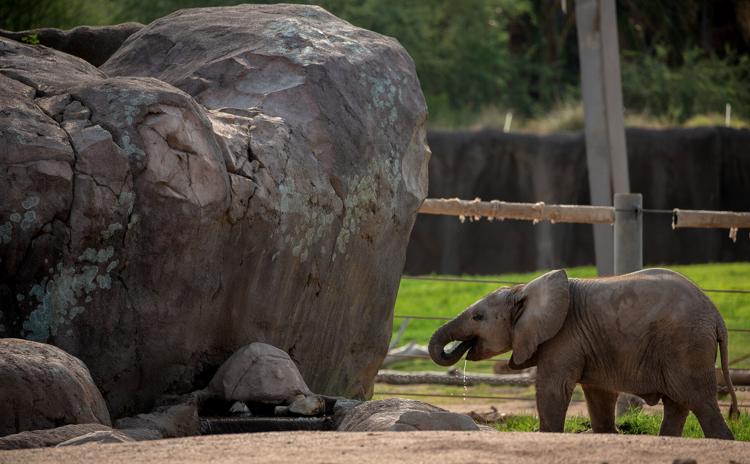 Reid Park Zoo, baby elephant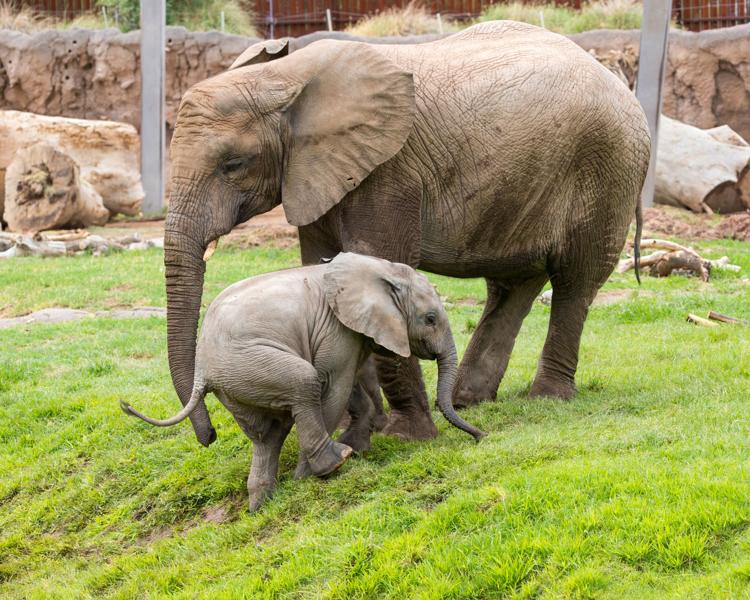 Reid Park Zoo, baby elephant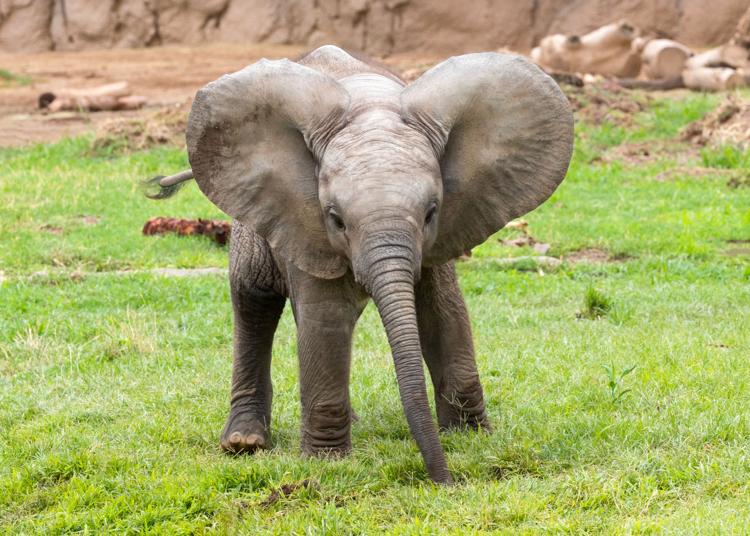 Reid Park Zoo, baby elephant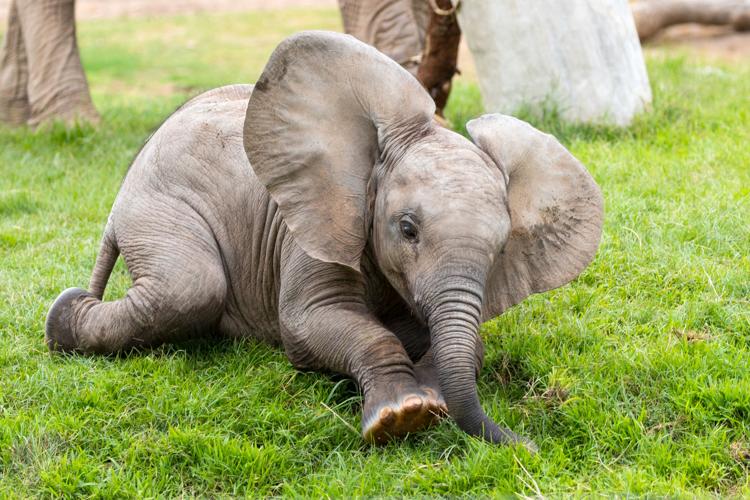 Reid Park Zoo, baby elephant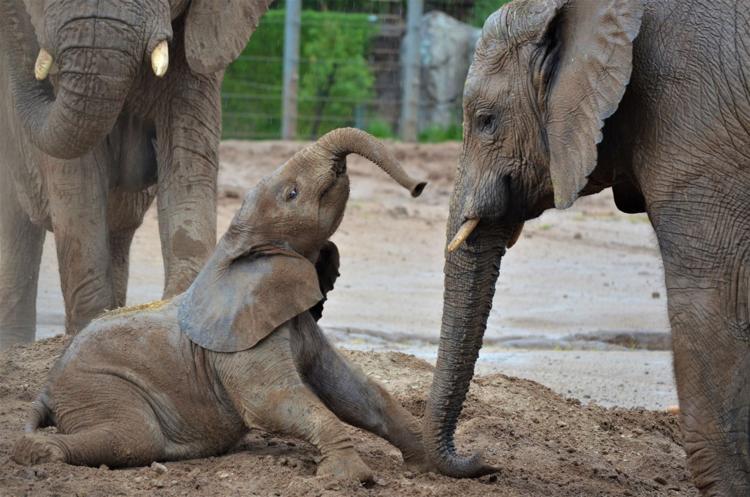 Reid Park Zoo, baby elephant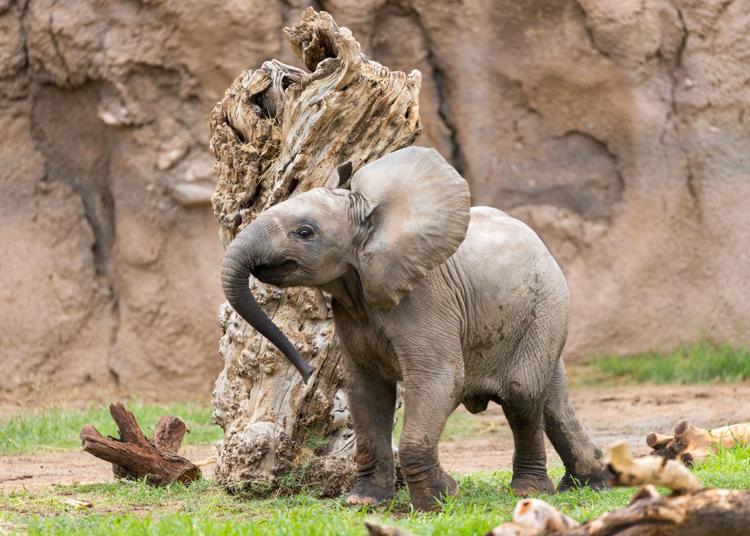 Reid Park Zoo, baby elephant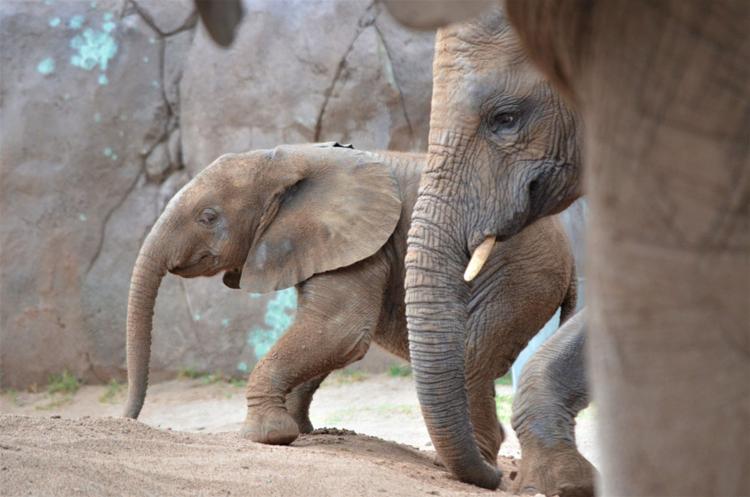 Reid Park Zoo, baby elephant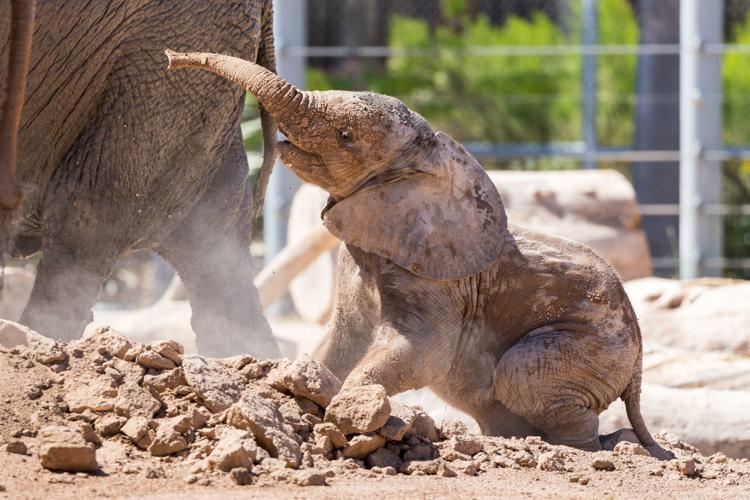 Reid Park Zoo, baby elephant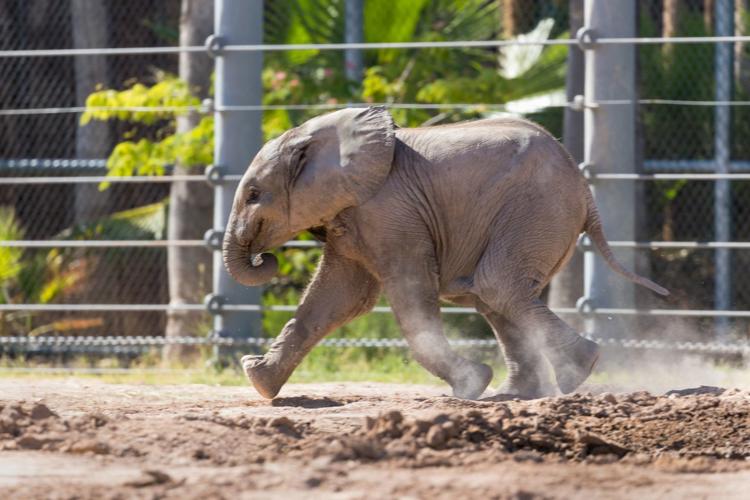 Reid Park Zoo, baby elephant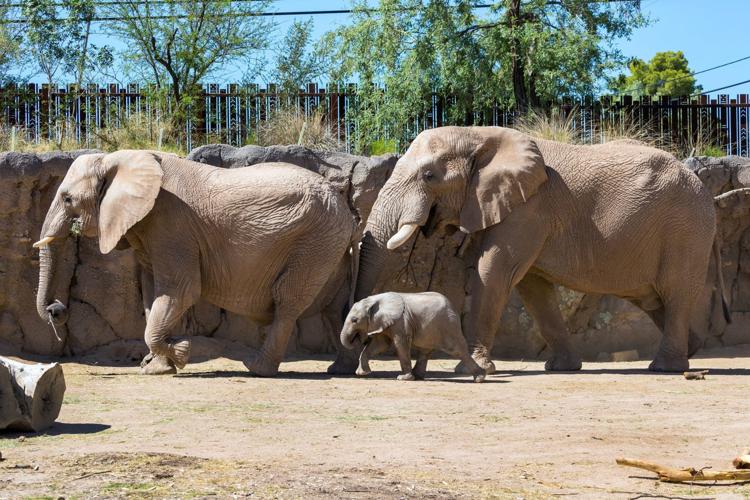 Reid Park Zoo, baby elephant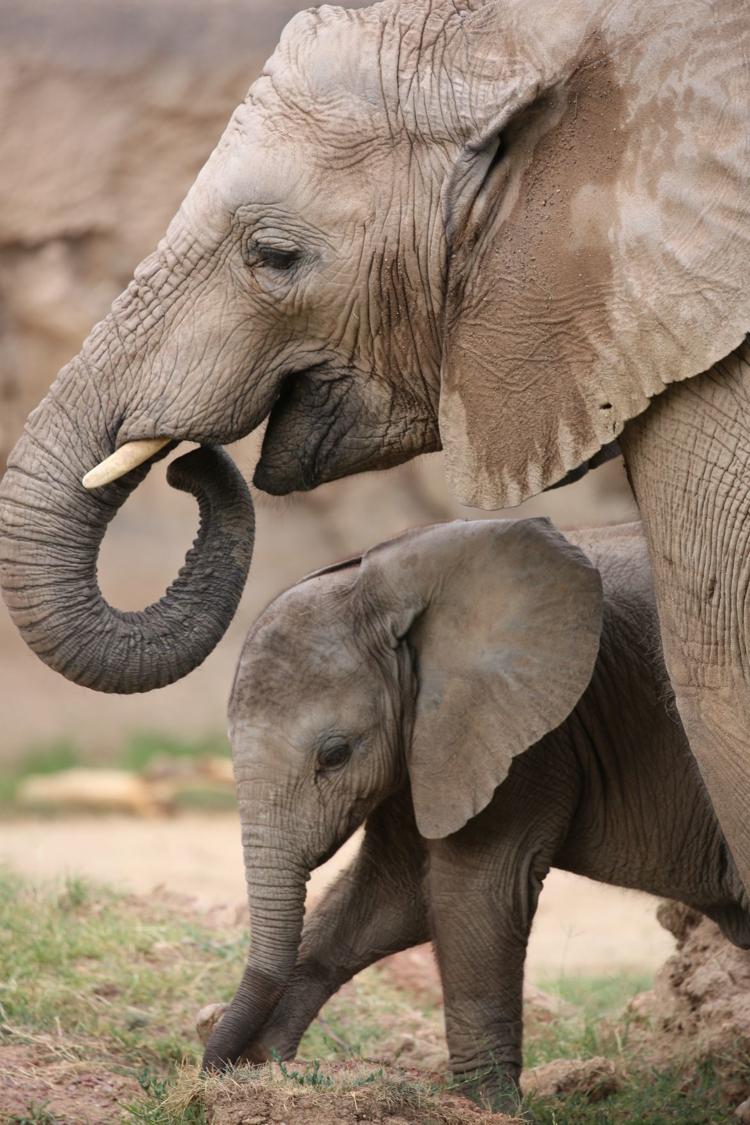 Reid Park Zoo, baby elephant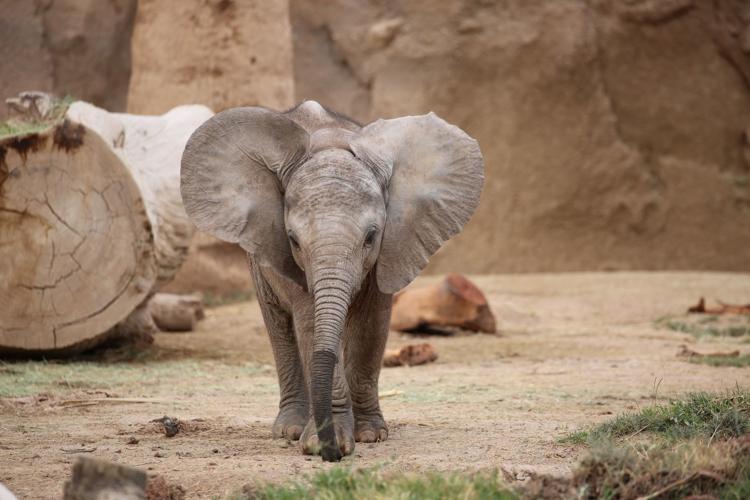 Reid Park Zoo, baby elephant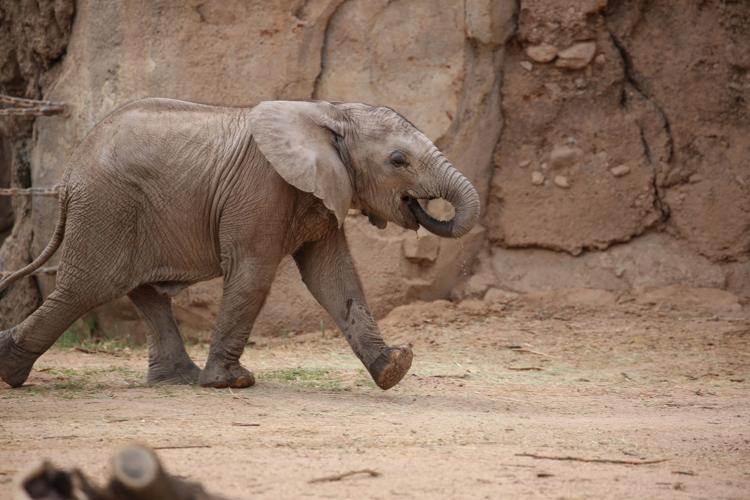 Reid Park Zoo, baby elephant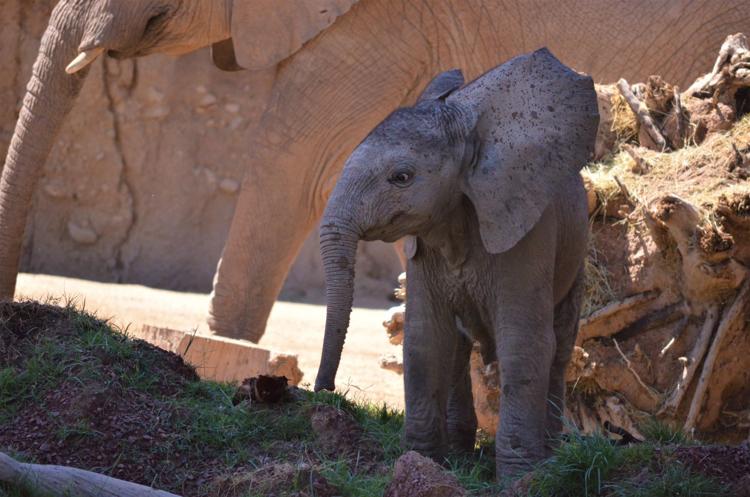 Reid Park Zoo, baby elephant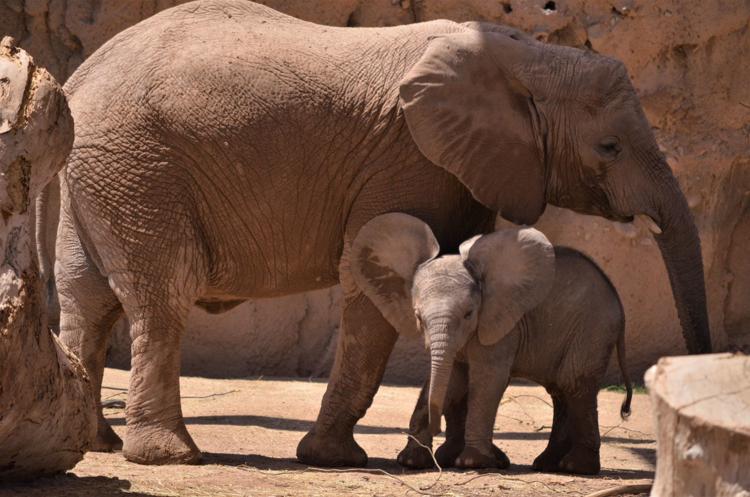 Reid Park Zoo, baby elephant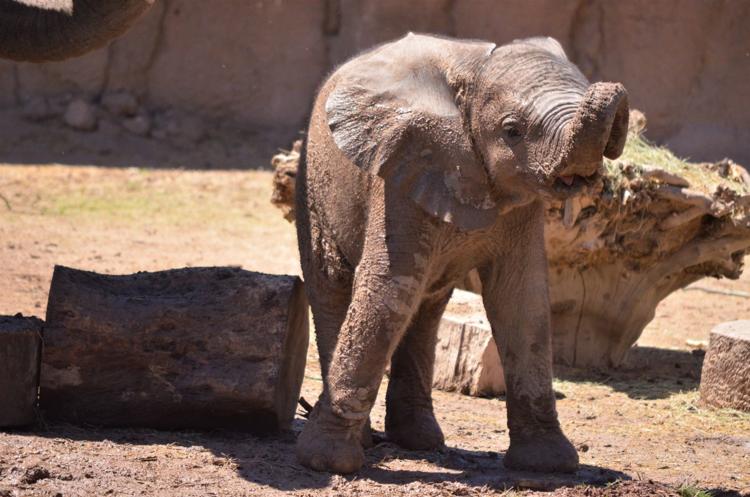 Reid Park Zoo, baby elephant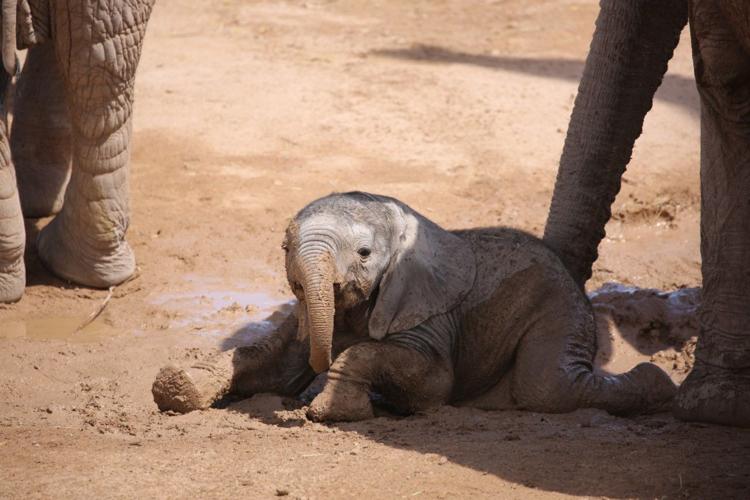 Reid Park Zoo, baby elephant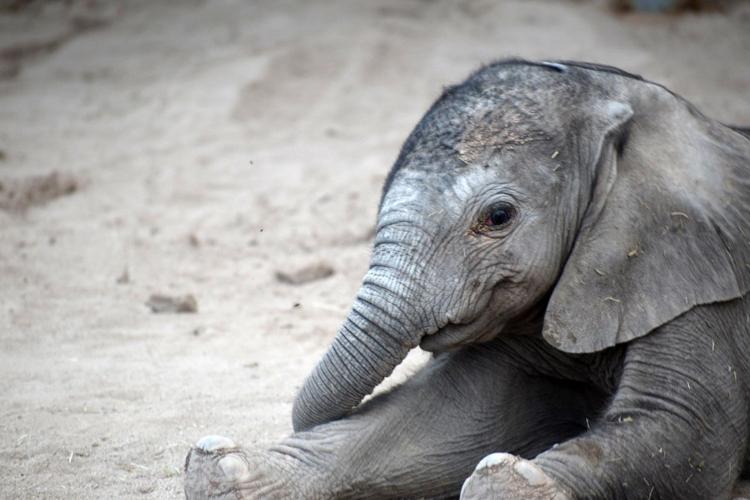 Reid Park Zoo, baby elephant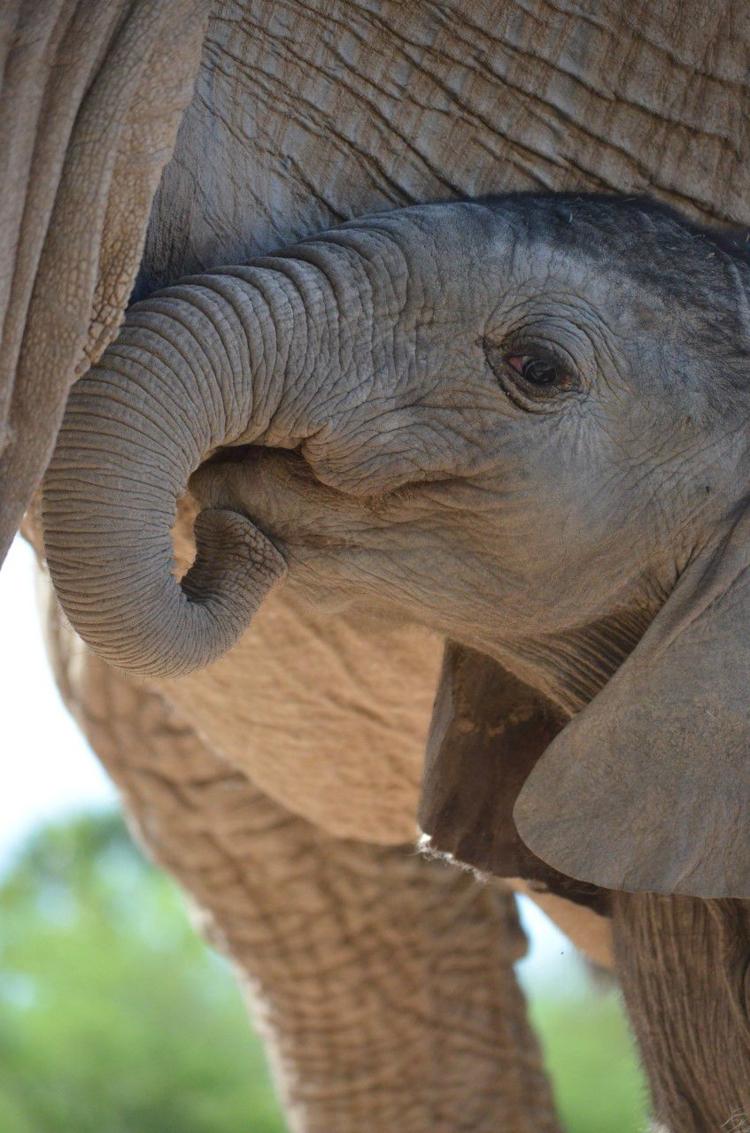 Reid Park Zoo, baby elephant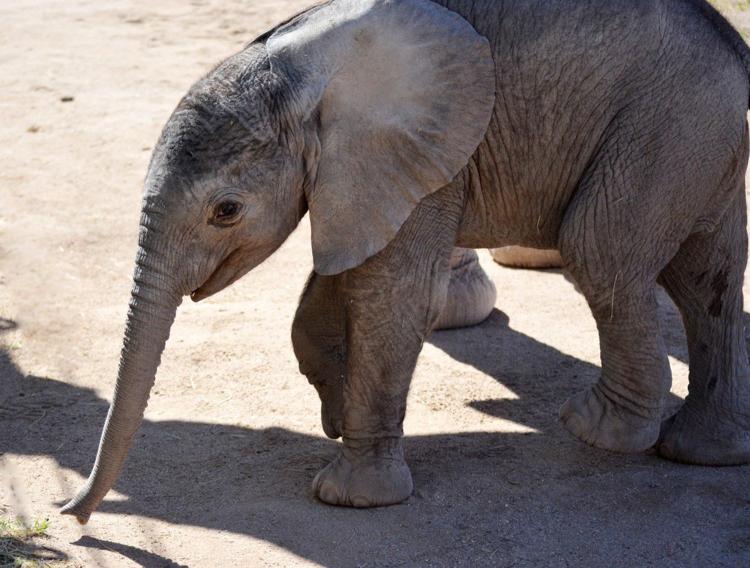 Reid Park Zoo, baby elephant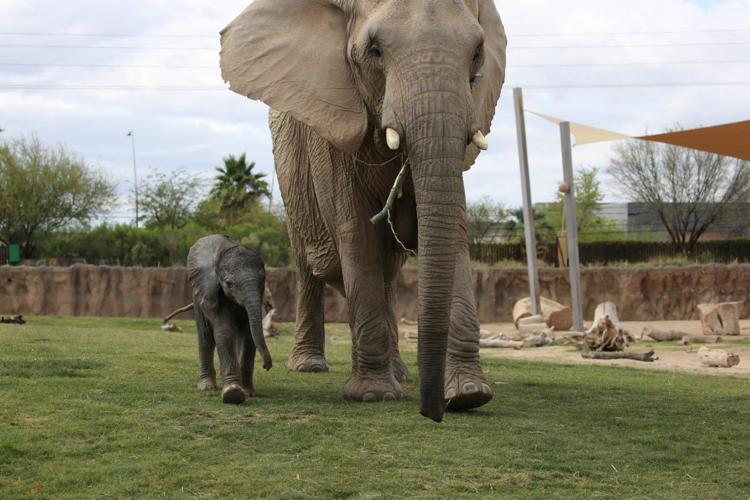 Reid Park Zoo, baby elephant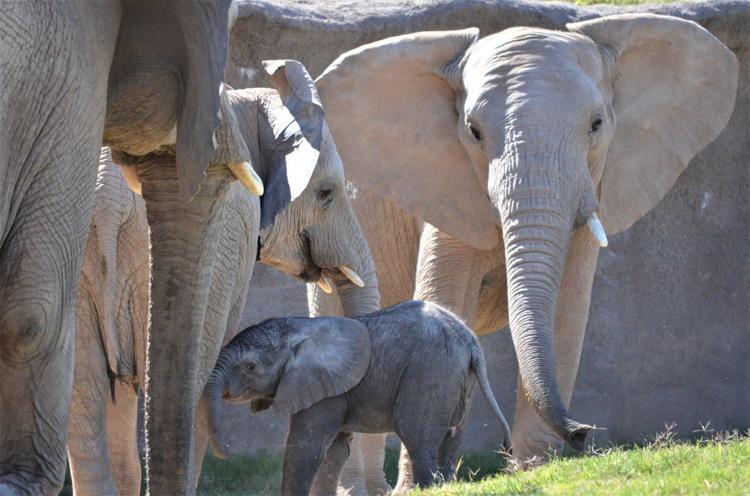 Reid Park Zoo, baby elephant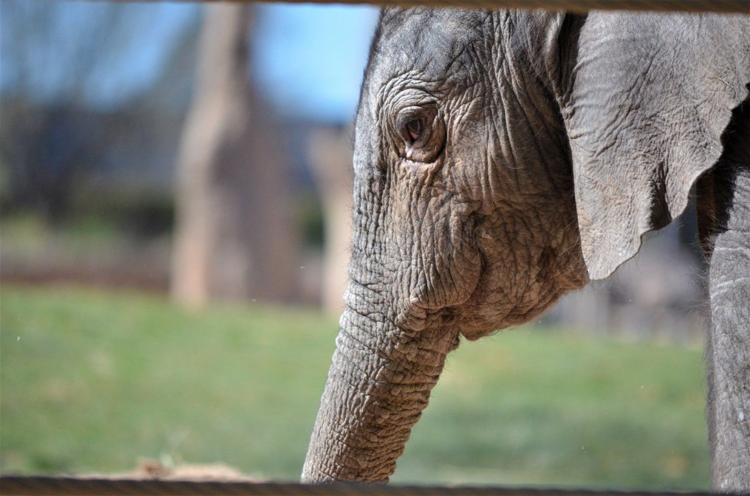 Reid Park Zoo, baby elephant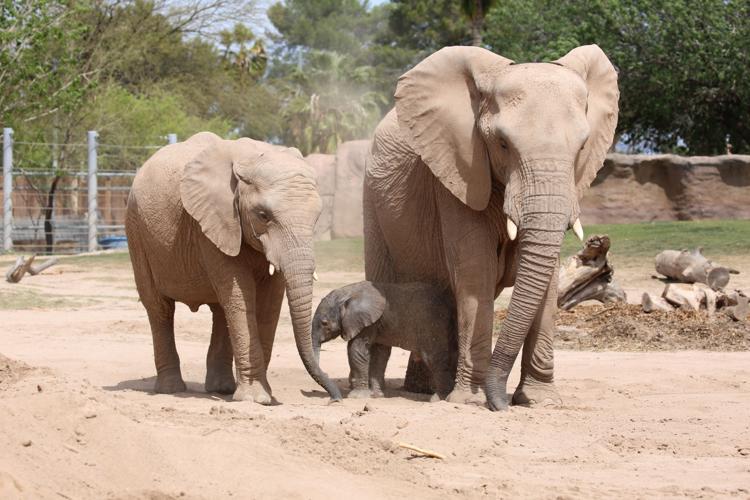 Reid Park Zoo, baby elephant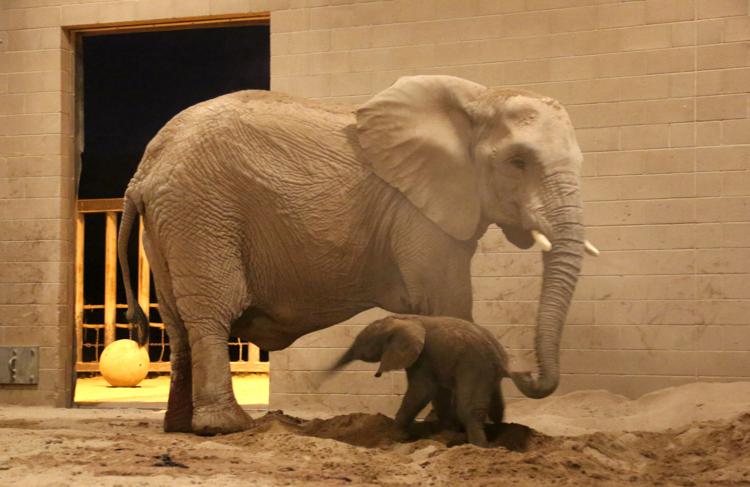 Reid Park Zoo, baby elephant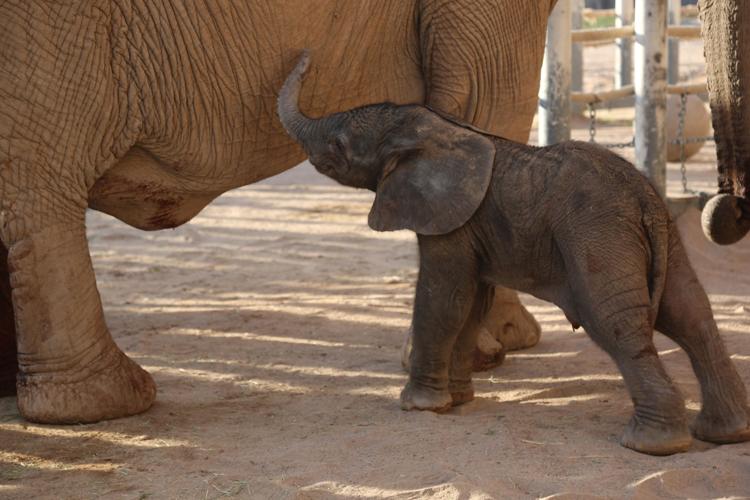 Reid Park Zoo, baby elephant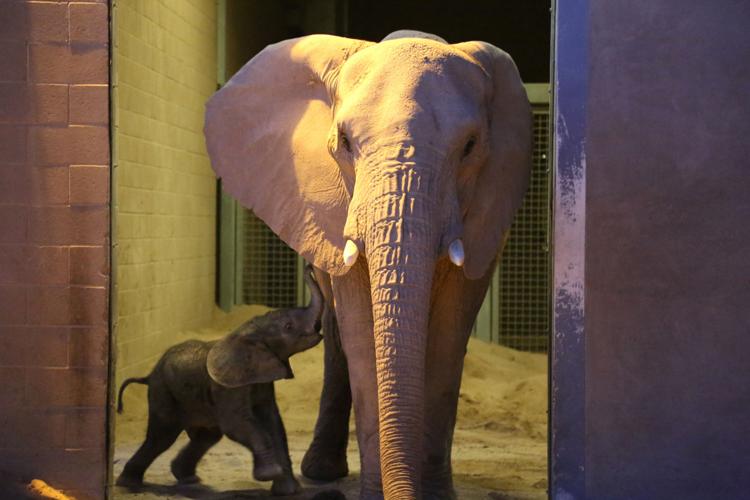 Reid Park Zoo, baby elephant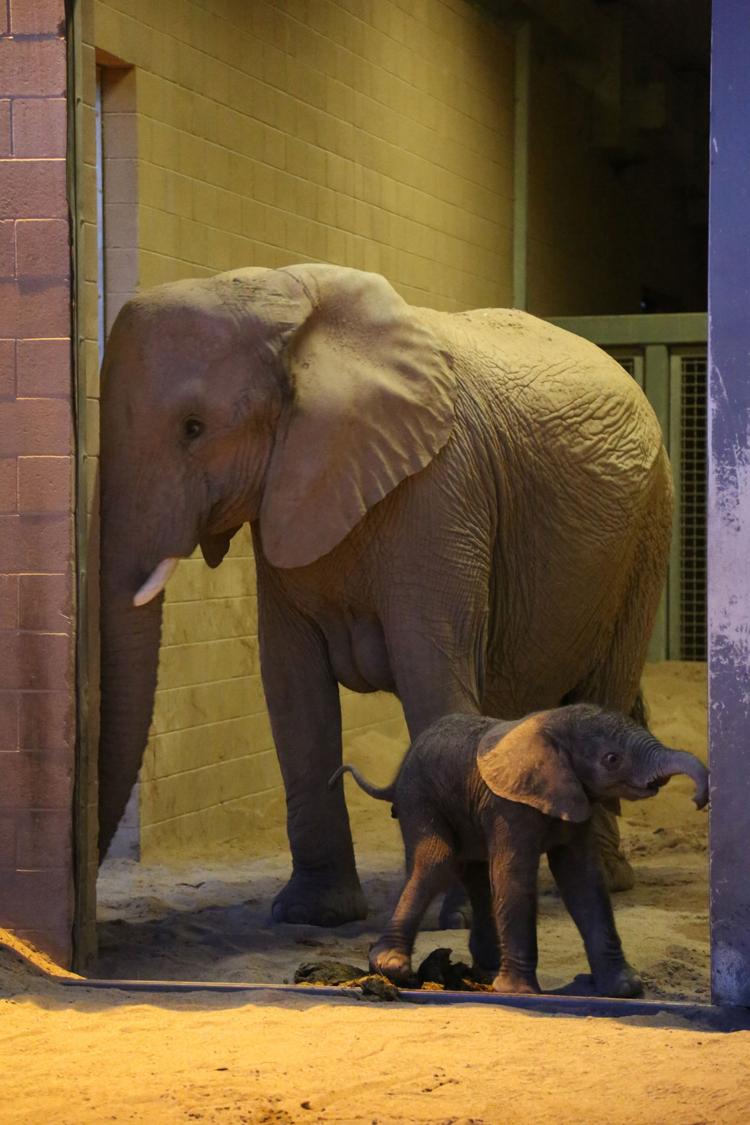 Reid Park Zoo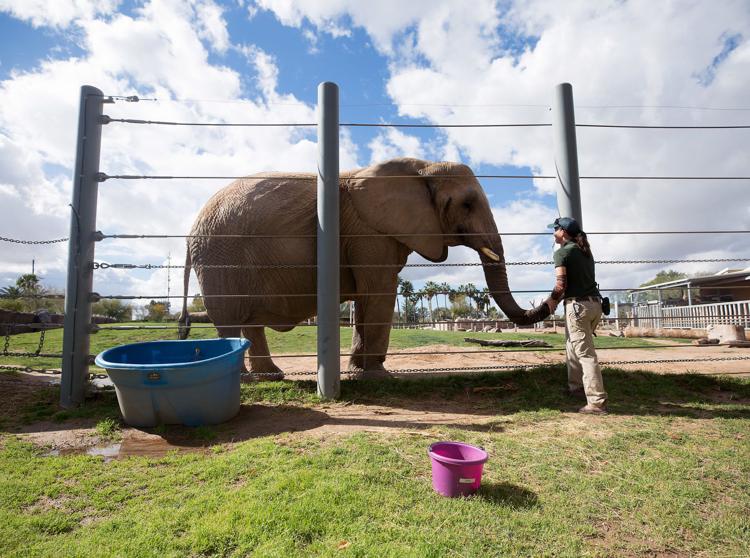 Reid Park Zoo
Reid Park Zoo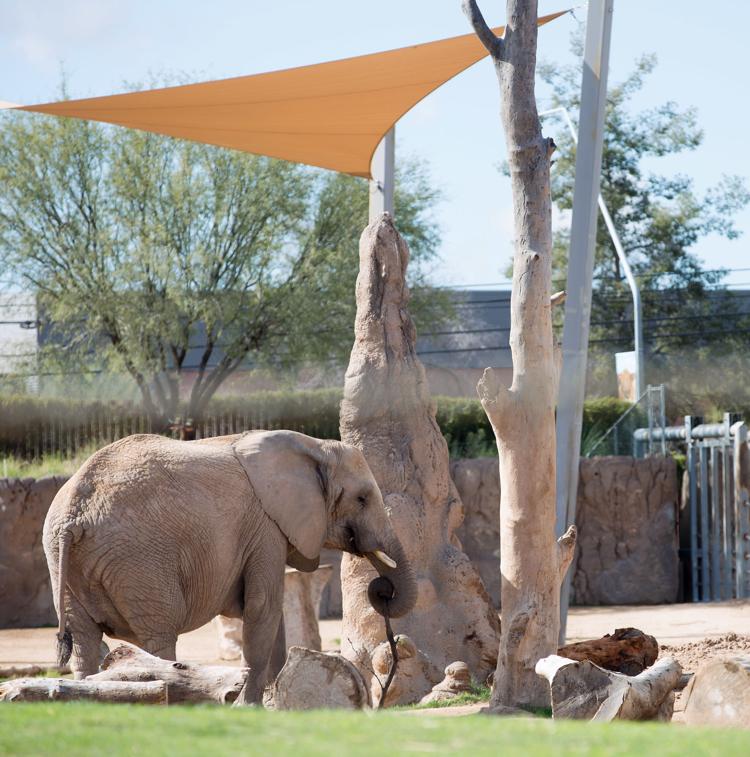 Reid Park Zoo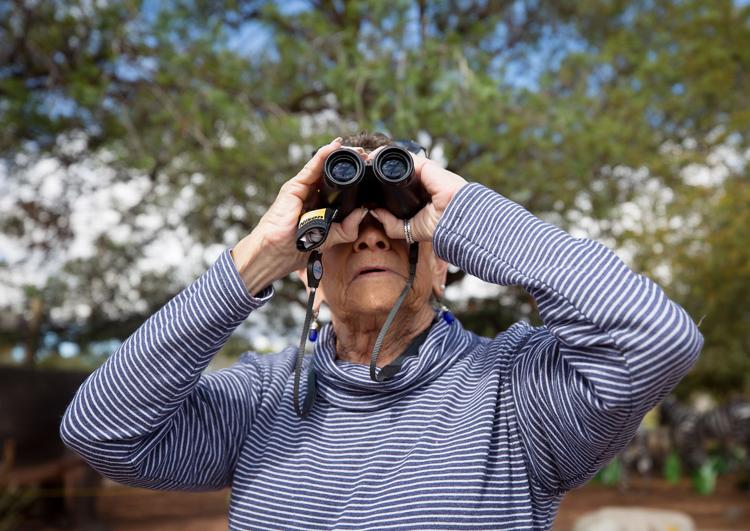 Reid Park Zoo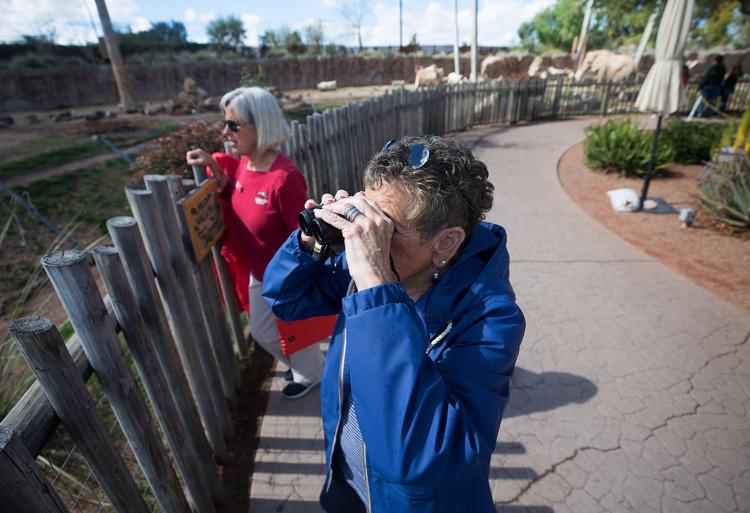 Reid Park Zoo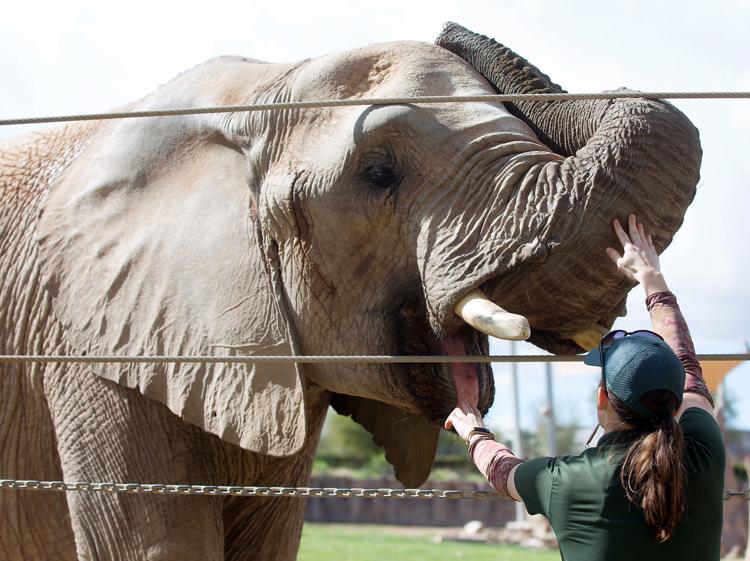 Reid Park Zoo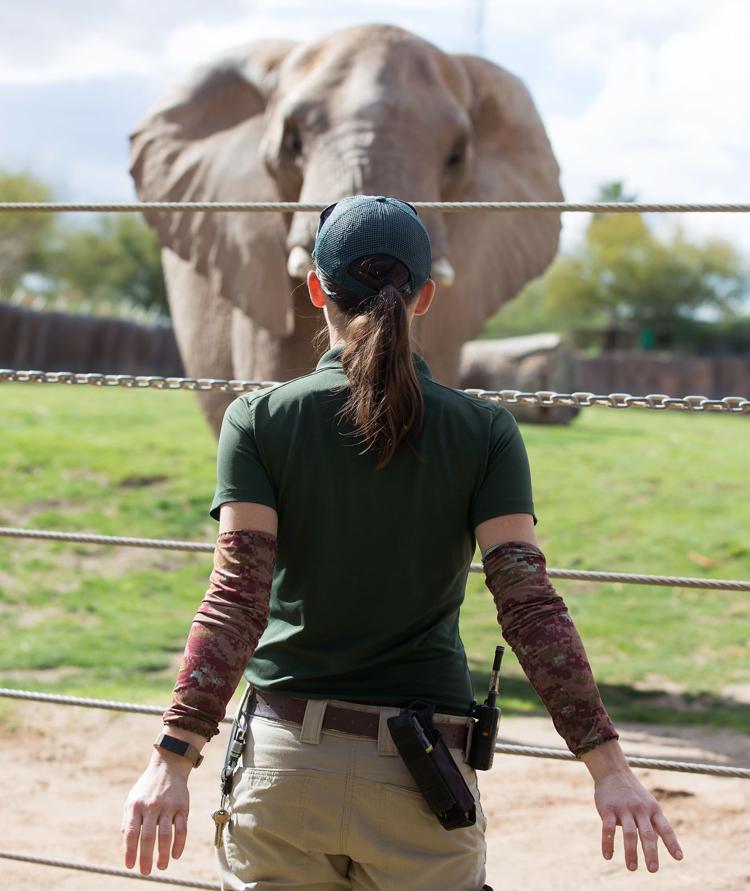 Reid Park Zoo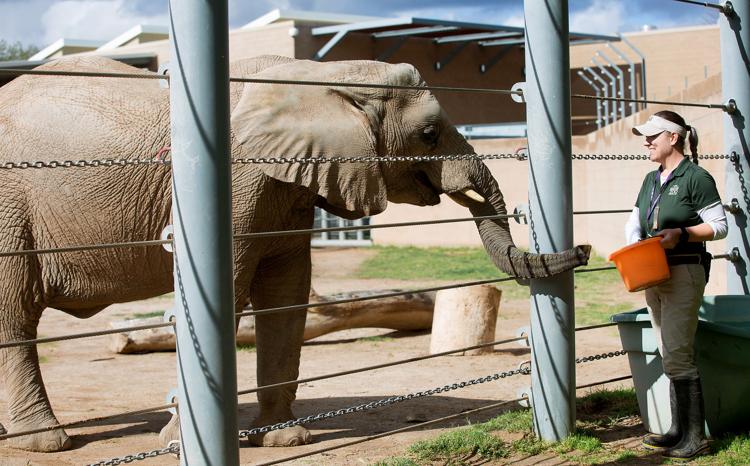 Reid Park Zoo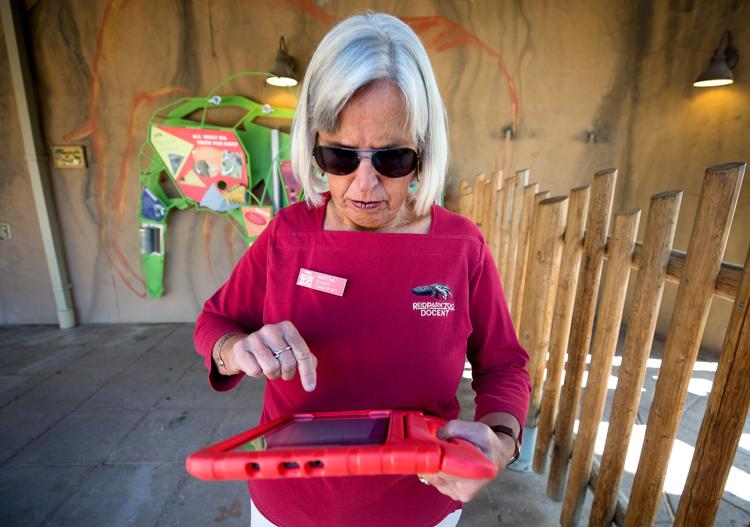 Contact reporter Gloria Knott at 573-4235 or gknott@tucson.com. On Twitter:
@gloriaeknott