Social distancing has driven many outside to explore the abundance of trails in the gorgeous city we live in.
But here's the rub: They are so crowded that the isolation evaporates.
So instead of heading to such spots as Sabino Canyon, Catalina State Park or Pima Canyon, take a trail less traveled.
We turned to an expert to find out which trails those are: Steve Anderson, planning division manager of Pima County's Parks and Recreation natural resources department.
You won't be hiking in solitude, but you won't find the crowds that pack the go-to trails. At least, not yet.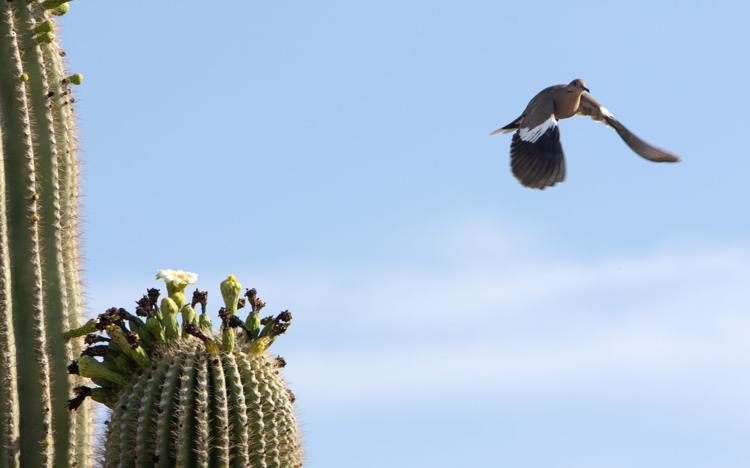 MAEVEEN BEHAN DESERT SANCTUARY
Maeveen Behan, who died in 2009, was the principal author of the groundbreaking Sonoran Desert Conservation Plan and the first Director of the Pima County's Office of Conservation Science and Environmental Policy. This gorgeous spot in Arthur Pack Regional Park is a fitting tribute to her.
Trails wend through the 250-acres rich with saguaros and birdlife. Created with beginners in mind, the trails are flat and perfect for those who don't want to be challenged but want to get out in the desert. There are 11 trails, the longest being the Maeveen Behan Trail at 2.3 miles.
Arthur Pack Regional Park is on Tucson's northwest side at 9101 N. Thornydale Road. To reach the Maeveen Behan Desert Sanctuary and trailhead from Ina and Thornydale roads, drive north on Thornydale to Overton Road. Turn left (west) on Overton, proceed to Maeveen Behan Way, turn left there and continue to the trailhead.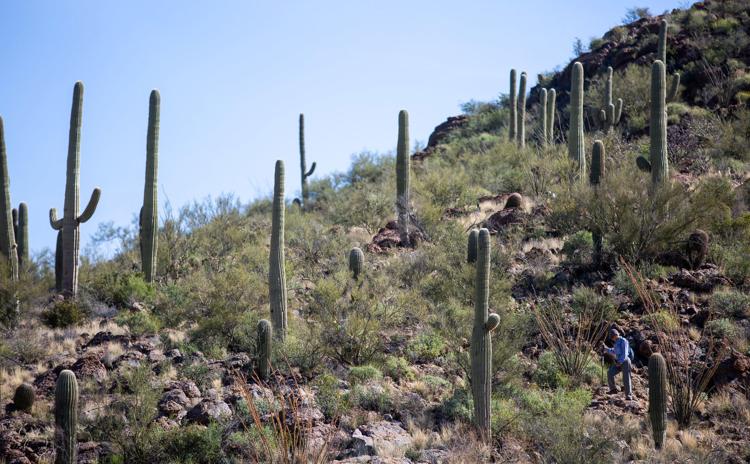 PAINTED HILLS TRAIL PARK
Just over 2½ miles, the Painted Hills loop trail on Tucson's west side will bring you up close and personal with mature saguaro. There's something magical, even mystical, about standing at the foot of a giant saguaro and looking up and up and up.
It is not a strenuous hike, but it gets a bit rocky the deeper you go, and you are climbing a mostly-gentle incline — and one steep hill if you take the left fork about a mile in. Climbing that hill is worth it for the 360 view you get of the city and desert.
At 3590 W. Anklam Road, it's on the north side of Anklam, 0.4 miles west of North Players Club Drive.
ENCHANTED HILLS TRAIL PARK
There is practically an ocotillo forest in this Tucson Mountain Park spot. Lots of rehab has been done here over the last few years — off-road vehicles had done their damage and Pima County has done revegetation and trail building.
If you take the fairly smooth, moderate 1.4 mile south trail, which runs parallel to 36th Street, you'll come across two magnificent crested saguaros.
The west side trailhead begins where West 36th Street ends: 3280 W. 36th Street.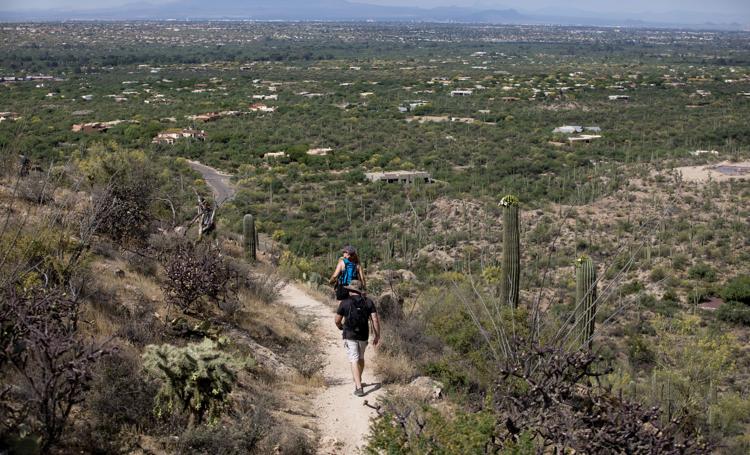 AGUA CALIENTE HILL Trail
Agua Caliente sits between the Rincon and Santa Catalina mountains on Tucson's northeast side. If you have it in you to go the full 9 miles, you'll be rewarded with a stunning view of the two mountain ranges and beyond.
And, truth be told, there are beautiful views all along the trail. And who says you have to go the whole way?
The trail is at 3700 N. Camino Cantil. Head east on East Tanque Verde Road to Houghton Road; turn left on Houghton. After a short distance, turn right onto Fort Lowell Road and follow into a development where Camino Remuda breaks off to the left. Take Camino Remuda and stay left as smaller roads go right. It ends at a paved parking area on the right.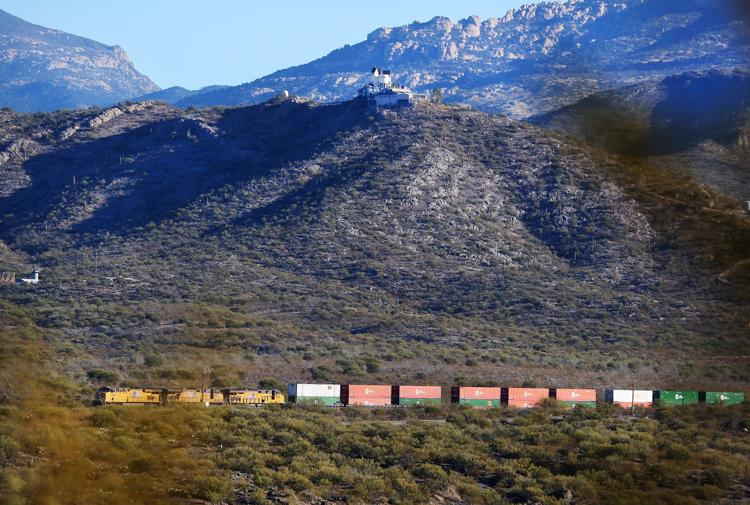 GABE ZIMMERMAN DAVIDSON CANYON TRAILHEAD
The Gabe Zimmerman Trail Loop is just over 2 miles and is more of a stroll than a hike. But you can also access a portion of the Arizona Trail (it stretches 800 miles between Mexico and Utah), which takes you through part of the beautiful Cienega Creek Natural Preserve.
If you want to explore the preserve, you have to get a permit first. But none is required if you are just passing through on the Arizona Trail. Expect to see plenty of birds and cool rock formations.
Gabe Zimmerman was an aide to former Rep. Gabrielle Giffords; he was one of six killed in the Jan. 8, 2011, mass shooting in Tucson.
Before you head deep into the southeast side trails, stop and pay homage to Zimmerman and the others at a memorial site at a side path near the beginning of the trail. That memorial includes a poem written by Zimmerman and tiles designed by former state Sen. Steve Farley for the meditation area.
The trailhead is north of I-10 on Marsh Station Road, about a quarter mile west of Cienega Creek. Take I-10 east from Tucson to exit 281, pick up Marsh Station Road and take it to the trailhead, which is on the right.
ROBLES PASS TRAILS PARK
There are more than a dozen trails you can follow here, most under 2 miles; the longest is the Camaro Loop Trail at 2.2 miles, so named because of the rusted out Camaro abandoned in the area; the most difficult is the mile-long Flight Path Loop. Throughout the southwest side park, you'll find palo verde trees, creosote bushes, and lots of different cacti.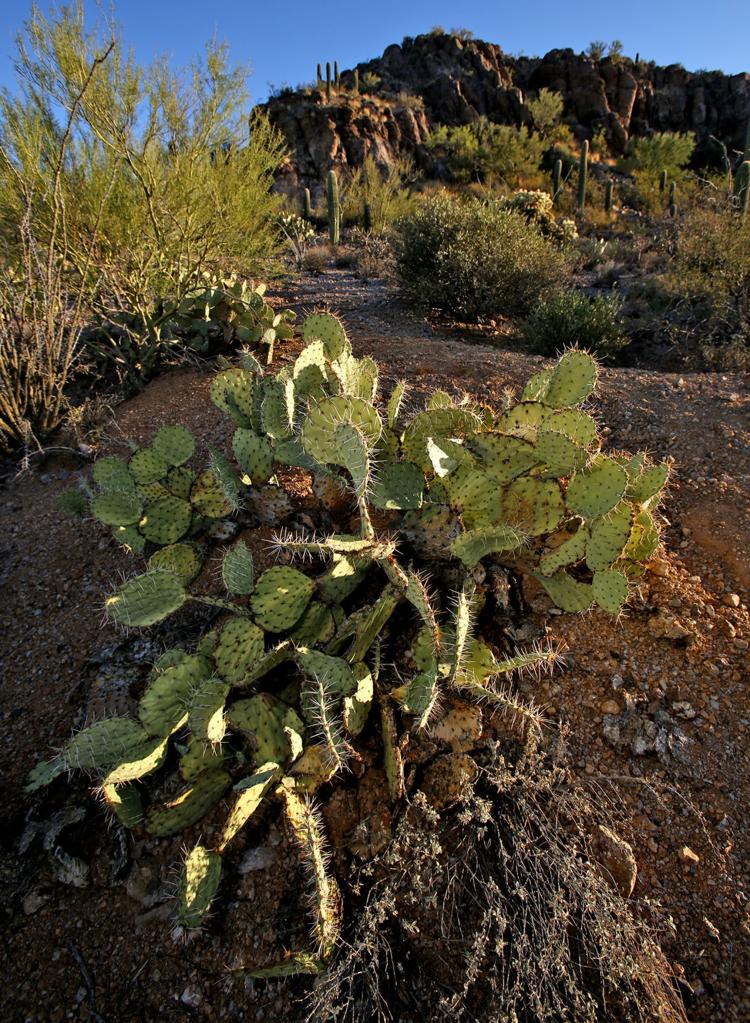 Robles Pass Trails Park is in the Tucson Mountain Park between West Ajo Way and West Irvington Road.
There are many trailheads, each with a different starting point, so your best bet for directions is to check tucne.ws/robles.
Kathleen Allen is a Tucson-based freelance writer.
Stay up-to-date on what's happening
Receive the latest in local entertainment news in your inbox weekly!