Browse through any streaming service during quarantine and it won't take long to find an actor, actress, director or producer with ties to Tucson.
Here are a few to get your search started.
Kate Walsh
For millions of couch potatoes around the world, actress Kate Walsh will always be the fearless Dr. Addison Montgomery, a primary character on ABC's Seattle-based medical drama "Grey's Anatomy" and its spin-off series, "Private Practice." But the Catalina High School grad and University of Arizona alumna can be found all over the streaming service universe.
We recommend watching her as the time-traveling baddie known as The Handler on the superhero Netflix series, "The Umbrella Academy" or as an astronaut who witnesses the end of the world from space in the newly released movie, "3022," also on Netflix. Dr. Montgomery fans can relive her time on "Grey's" and "Private Practice" on several services, including Netflix, YouTube and Hulu.
Taryn Manning
Manning, who spent her early years in Tucson, found fame as the scrappy Tiffany "Pennsatucky" Doggett in the Netflix series "Orange is the New Black." The show ended after seven seasons in 2019, but the entire run is still available to stream.
You can also catch Manning as the street-wise prostitute Nola in the 2005 film "Hustle and Flow." The movie follows a Memphis pimp on his quest for hip-hop stardom, and is available for rent on YouTube, Apple TV, Google Play, Amazon Prime and Vudu.
Dan Soder
Soder's career as a comedian and podcast host has taken off in recent years, but he got his start doing stand-up in Tucson while attending the University of Arizona.
These days, you can find Soder opposite Paul Giamatti and Damian Lewis in the financial drama "Billions" on Showtime's streaming service or catch his brand new comedy special "Dan Soder: Son of a Gary" on HBO Go.
Theo Von, another stand-up comedian, who grew up on Tucson's east side, also has a comedy special, "No Offense" that can be streamed on Netflix.
Kristen Wiig
Another former Wildcat, Wiig became a household name as a cast member on NBC's "Saturday Night Live" from 2003 to 2012.
The show keeps a comprehensive archive of its sketches on YouTube.
Wiig branched out during that time with supporting roles in smaller films.
She made the leap to leading lady in the female-driven comedy "Bridesmaids" in 2011.
In the film, Wiig plays a basket-case serving as the maid of honor in her best friend's wedding. "Bridesmaids" is available for rent through YouTube, Apple TV, Amazon Prime, Hulu, Google Play and Vudu.
Garry Shandling
With years of acting credits to his name, the late, great comedian Garry Shandling was another east-side resident who found fame in Hollywood.
Shandling attended Palo Verde High School and the University of Arizona.
Pictures of the comedian still sit above the cash register at Casa Del Rio, a Mexican restaurant at South Pantano Road and East 22nd Street that served as a regular spot for Shandling and his mother Muriel Shandling.
Shandling, who died in 2016 from a pulmonary embolism, played many different characters over the years.
Marvel Universe fans might remember him best as the meddling Senator Stern, who tried to make life miserable for Tony Stark in "Iron Man 2" and Captain America in "Captain America: The Winter Soldier," both of which can be accessed as part of a subscription to Disney+, Disney's online streaming service.
"Slobby Robby" Hall
Robert Hall, otherwise known as Slobby Robby, and his North Fourth Avenue shop Generation Cool hit the big time in 2019 when his Complex series "Slobby's World," documenting his life slinging vintage toys and clothing in Tucson, was picked up by Netflix.
Tucsonans can pick out well-known shops and businesses if they watch the show, including the North Fourth Avenue business district and the Tanque Verde Swap Meet.
John Coinman
You can catch a quick glimpse of local singer/songwriter John Coinman in the 1997 post-apocalyptic film "The Postman," starring Kevin Costner. The movie is available for rent on most of the major streaming services, including on YouTube, Apple TV, Google Play and Amazon Prime. Coinman and Costner have been friends for decades and play in a band together, Kevin Costner and the Modern West, so it's no surprise Costner gave Coinman a small role in the film. Coinman aptly plays a musician in the film. He is also featured on the official soundtrack.
Related gallery: 5 'modern movies' that were filmed in Tucson
Revenge of the Nerds (1984)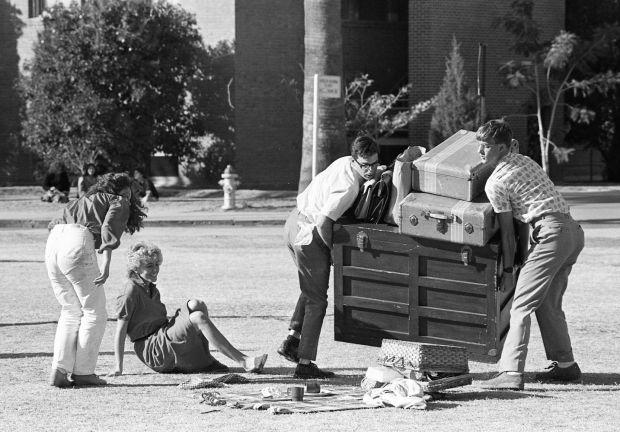 University of Arizona graduates everywhere will recognize the setting of this 1980s campus comedy.
Administrators at the UA first approved filming of the movie on campus and then revoked it. 
"We were concerned that the movie does not portray campus life in a representative way," Dudley B. Woodard Jr., vice president for administrative services and member of the university's executive staff, said in a 1983 Star story.
Later, after a meeting with senior UA officials, movie producers and members of the city and state film commissions, the UA made an about-face.
The UA agreed to let "Nerds" film in Tucson if the director reduced the shooting schedule to avoid disrupting campus activities, shot the lurid scenes elsewhere, took advice from fraternities, and did not mention the UA anywhere in the film, according to a 2007 Star story.
Local locations: Bear Down Gym, Arizona Stadium and University of Arizona campus frat houses, the Quaker meeting house on Fifth Avenue, the Scottish Rite Temple downtown.
Can't Buy Me Love (1987)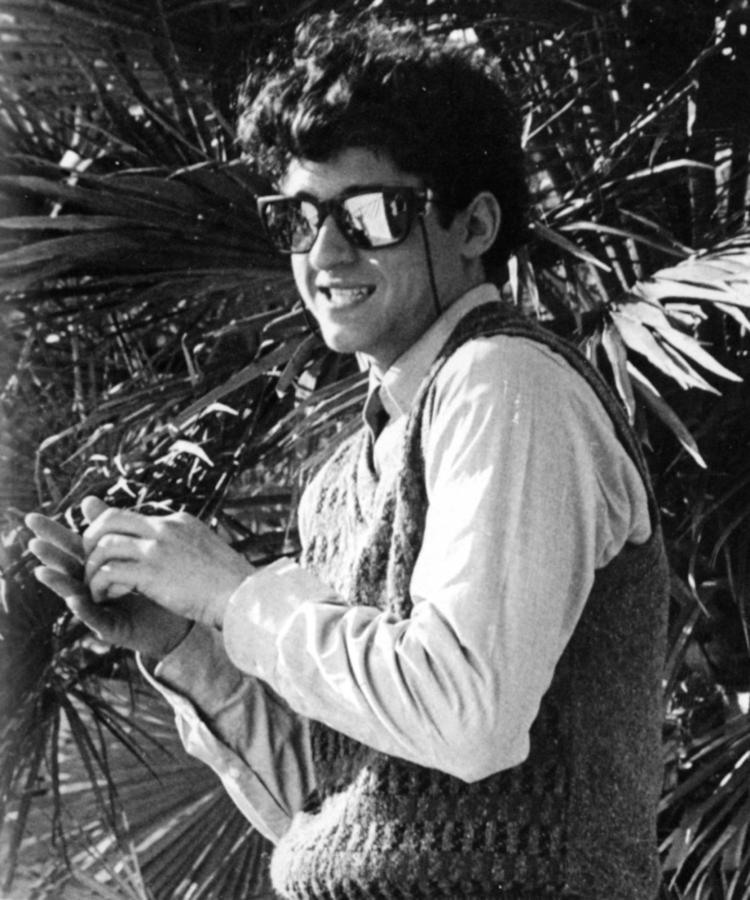 This 1980s teen movie is the most Tucson-centric of our list. Set and filmed all around Central Tucson, watching this movie might make you feel homesick or nostalgic depending on your current location.
Local locations: Tucson High School, Old Fort Lowell neighborhood, Winterhaven neighborhood, the Boneyard, Tucson Mall, Pima Air & Space Museum; Fun Fact: Scoops, the pizza/milkshake hangout in the movie is currently a Los Betos on Speedway Boulevard near Country Club Road.
Major League (1989)
Spring training scenes in this iconic baseball movie were shot at Hi Corbett Field. 
Fast Fact: On July 14, 1988, Paramount paid the 6,000-strong Hi Corbett Field crowd with $5,400 in hot dogs.
Tombstone (1993)
A modern retelling of the Tombstone and Wyatt Earp legend, this film starring Kurt Russell, Val Kilmer and Sam Elliott was filmed at Old Tucson Studios' Mescal location near Benson.
"The actors loved hanging out at (Hotel) Congress," said Laurie Ross, who served as a locations manager for "Tombstone" and "Boys on the Side," according to a 2007 Star story.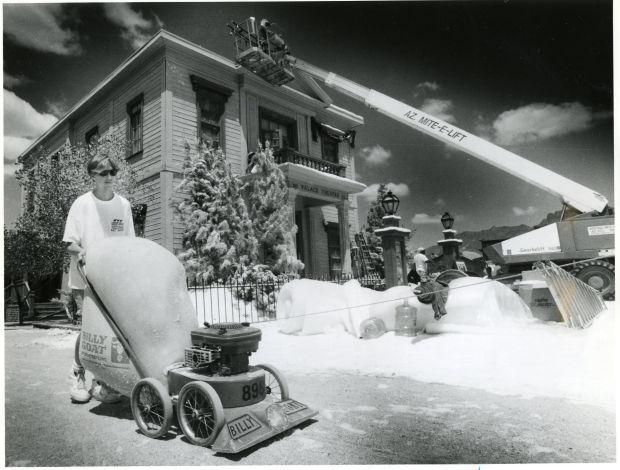 Tin Cup (1996)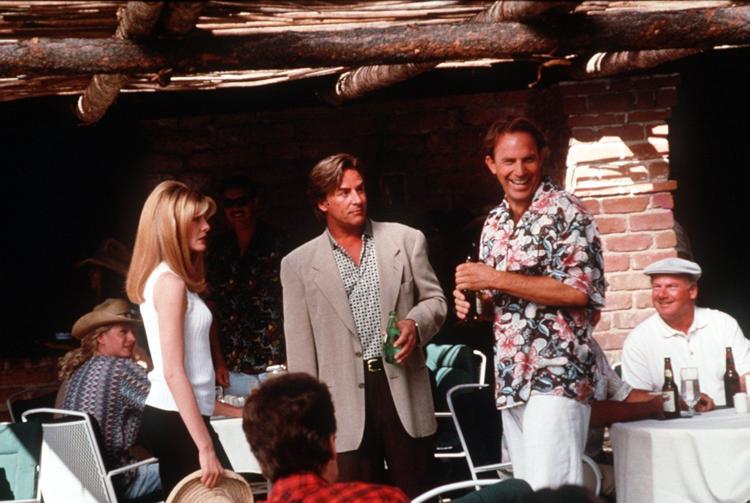 A washed up golf pro played by Kevin Costner tries to qualify for the US Open to win the heart of Rene Russo.
From a 2007 Star story: "The film called for a pond to be put in on what was then the Tubac Country Club's 16th hole. Golfers are still making like Costner and shanking balls into Tin Cup Lake on the fourth hole of the Tubac Golf Resort & Spa's Rancho Nine course."
Local locations: Hotel Congress, the former Beacon's Value Village Thrift Store (now a Goodwill) on North Fourth Avenue, Tubac Golf Resort & Spa and Santa Rita Golf Course (now closed) in Corona de Tucson.
Stay up-to-date on what's happening
Receive the latest in local entertainment news in your inbox weekly!