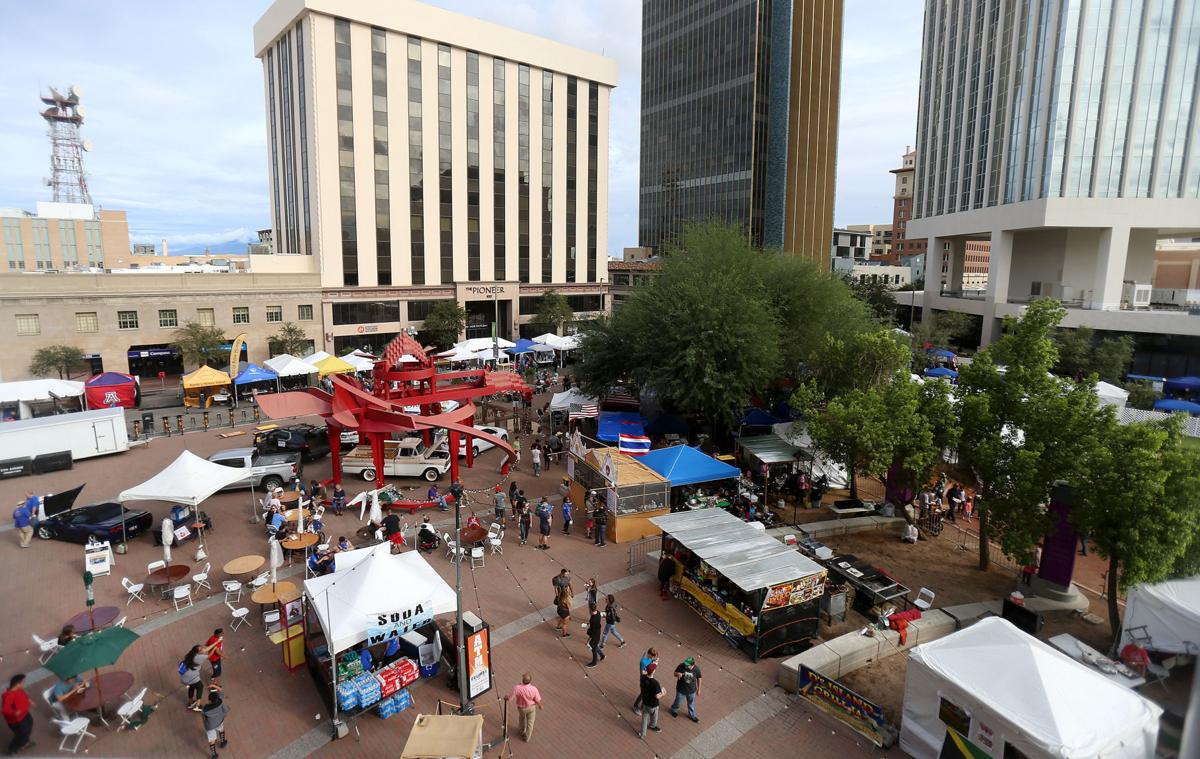 Tucson Meet Yourself is all about honoring the traditions of Tucson's many communities, but the festival, now in it's 47th year, won't look like years past thanks to COVID-19.
Though the coronavirus has been canceling events around the Old Pueblo since March, organizers of Tucson Meet Yourself have come up with a way to keep the annual event going, with a COVID-twist.
Instead of a three-day weekend event, Tucson Meet Yourself will run throughout the month of October, with dozens of online events and a handful of safely distanced, in-person festivities, organizers said in a news release.
The event, also known as "Tucson Eat Yourself," will feature pop-up to-go food stands over three weekends. Pre-recorded performances from various groups will play on screens as community members pick up cuisines representing Poland, Cuba, Vietnam, Egypt, and O'odham fry bread, of course.
Other plans include a month-long online folk arts marketplace and virtual demonstrations and conversations on folk arts, foodways, and performing arts, the news release said.
An oldies and lowrider car cruise with the Dukes Car Club will kick off the festival on Oct. 3. It starts at 5 p.m. at Rodeo Park, 5001 S. Nogales Highway, and will span 19 miles. Community members are encouraged to join or watch along the route.
It'll close out with a drive-in concert on Oct. 30 with renowned Pascua Yaqui performer Gabriel Ayala.
"We will miss the social chemistry born out of density in the civic center of Tucson, the social metabolism that happens when cultures bump into each other and 'meet,'" said Festival Program Director Maribel Alvarez. "But it is still an affirmation of sense of place for dozens of ethnic heritage artists and enclaves that make up Tucson."
For more information on the times and locations for the planned events — both virtual and physical — head to tucsonmeetyourself.org.
Stay up-to-date on what's happening
Receive the latest in local entertainment news in your inbox weekly!