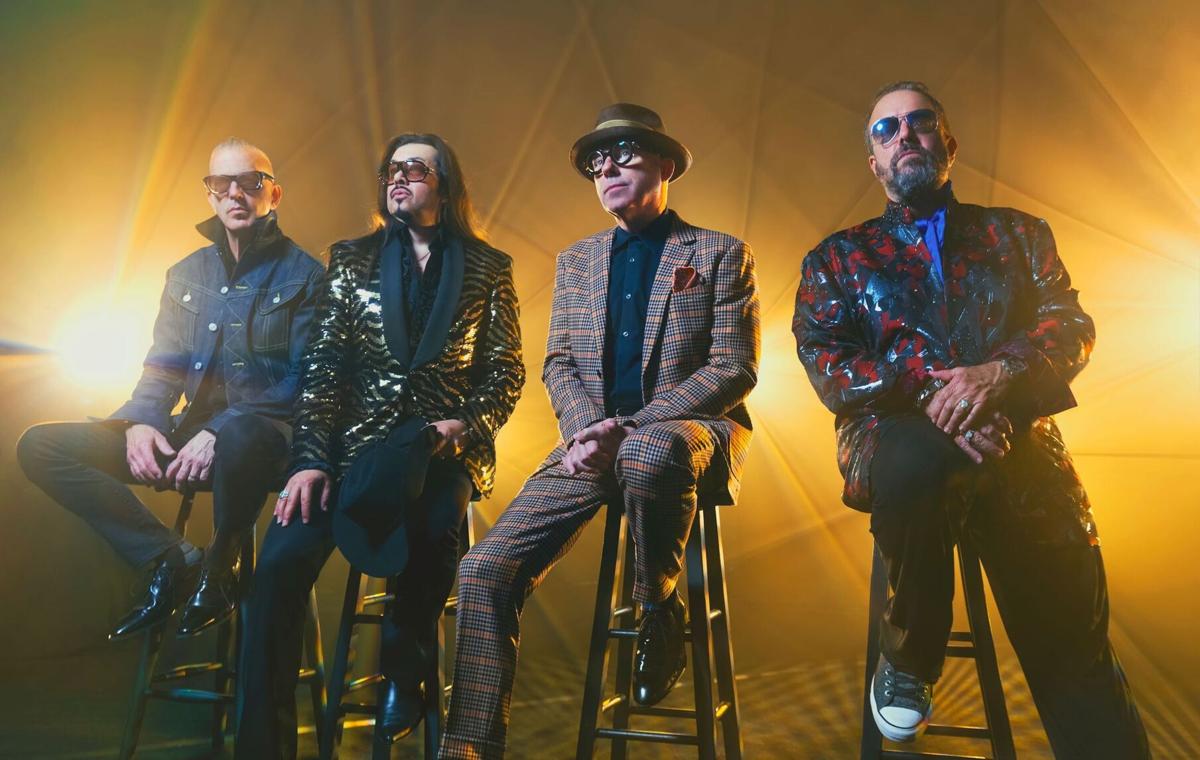 Longtime Mavericks guitarist Eddie Perez likens his band's concerts to "a big Cinco de Mayo party."
And that's when the band is playing its mix of Tex-Mex neo-trad country.
Throw in the energy and excitement of its year-old album, "En Español" and you have yourself a Cinco de Mayo party on steroids.
"Whenever the spirit of this music hits you ... you kind of lose yourself in it and you want to move around and celebrate it," Perez said as the band gets ready to bring its "En Español" world tour to Fox Tucson Theatre on Thursday, Aug. 19.
"En Español," released last summer on the Mavericks Mono Mundo Recordings label, unfolded organically, one song at a time over 3½-years.
Whenever they had a break from touring — in pre-pandemic times the band, which includes Tucson bass player Ed Friedland, was on the road for 120 dates a year — or recording — since reuniting in 2013, the band has released a half-dozen records including a compilation album, "Play the Hits" in 2019 — Mavericks founder and frontman Raul Malo would get the guys together to lay down a Spanish-language track.
"When the pandemic hit, we were all hit with, 'Well, now what? We can't tour.' We all decided that maybe now is the time to put the finishing touches on the Spanish album," said Perez, who spent the pandemic downtime at home with his wife and teenage son. "I think the timing was right for us artistically to focus and pull it all together."
Singing in Spanish and performing outside the country music lane that earned Malo and the band a handful of Top 40 country hits, a Grammy, an Americana Music Association award, and back-to-back vocal group of the year nods from the Country Music Association in 1995-96 is not entirely new for the Mavericks.
"The band has always kind of tiptoed into Spanish lyric music, whether it be Cuban-inspired or Mexican-inspired, Puerto Rican, salsa, whatever," Perez said.
"We've always sort of leaned into the Latin direction very heavily," added Friedland, who joined the band in 2015. "In a normal day before this record came out, we had heavy Latin influences in our music."
When "En Español" dropped in June 2020, it topped the Spanish-language pop charts, which left the Mavericks a bit speechless. Never in their career, that spanned from the 1990s through the early 2000s, before the band split up for a decade, had they ever had an album land in the top spot on any Billboard chart.
"That was the biggest surprise of all for us. We are not used to that kind of attention," Perez said.
Friedland said the album has some in the country music world and Nashville kind of scratching their heads.
"They don't know what to do with us and that's fine," he said from home in Tucson. "We're just doing our thing."
The Mavericks launched their "En Español" world tour last month and at a late July show in Kentucky, Perez looked out into the crowd of 7,000 at the Waterfront Park in Louisville and saw a new dynamic to their traditional audience.
"They were 22, 25 year old and they were bopping up and down like they were at a Foo Fighters concert," said Perez, who's been with the band for 18 years. "It was really refreshing to see a whole different audience out there, that it didn't matter if the guys up on stage were in their 50s or whatever. What mattered was the energy."
Friedland said the band's show at the Fox will be his first time performing at the historic downtown theater in the 25 years that he has lived off and on in Tucson. Friedland, who spent the past year in Tucson picking up gigs with PD Ronstadt and Co. at Hotel Congress and Monterey Court, was not part of the Mavericks when they played their last Fox show in 2013.
"I'm really excited because one, I can sleep in my own bed that night. But it will be fun because a lot of my friends and family will be coming out," he said, adding that he hopes to take the band to one of his favorite Tucson restaurants, La Indita on North Stone Avenue.
Friedland said fans can expect to hear some of the band's country hits mixed in with cuts off "En Español." The show will close with the Mavericks Tex-Mex hit "All You Ever Do Is Bring Me Down," which they recorded in 1996 with acclaimed Texas singer and accordionist Flaco Jiménez.
"We have been waiting a long time to get back on tour and to get back to that part of the country," Perez added.
The Mavericks will be the first band to take the Fox Tucson Theatre stage since the COVID-19 pandemic broke out in March 2020.