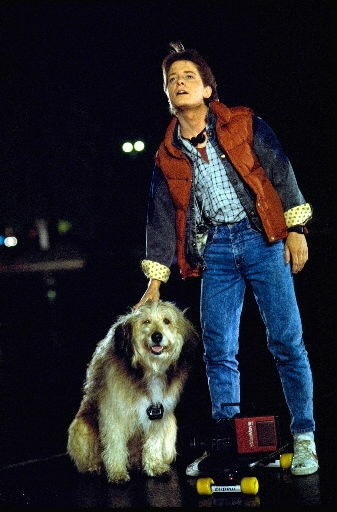 Friday, Sept. 18-26 — Arizona Underground Film Festival
Back for its eighth year, The Arizona Underground Film Festival is Arizona's only premier genre cult film festival, organizers say, and has become one of the country's largest underground film events. After parties will be held in the area. Admission is $8 at azuff.com/tickets or at the box office until films sell out. Organizers also issued 50 $45 full-access passes.
Oct. 8-10 — Tucson Festival of Films
This new festival features a lineup curated by programmers from eight of the city's longest-running film festivals: Arizona International Film Festival, Arizona Underground Film Festival, Loft Film Fest, Native Eyes Film Showcase, Tucson Cine Mexico, Tucson Film & Music Festival, Tucson International Jewish Film Festival and Tucson Terrorfest. A new documentary celebrating Southern Arizona's music scene, an award-winning comedy from Mexico and a 40th anniversary gala screening of "Alice Doesn't Live Here Anymore" at the Loft Cinema are part of the debut lineup. Most films are $8.
Oct. 8-10— Tucson Film and Music Festival
This festival celebrates its 11th year showcasing music-related films and local musical artists, with a nod to films and filmmakers with a connection to Arizona or the desert Southwest.
Oct. 21-25 — Loft Film Fest
Now in its sixth year, this festival continues to grow, featuring some of the best in independent, foreign and classic film along with guest appearances from Oscar-nominated actors, writers and directors — this year: Rita Moreno, filmmaker Alfonso Arau and Oscar-winning screenwriters Larry McMurtry and Diana Ossana top the list. The festival's opening night celebrates the 30th anniversary of the 1985 comedy "Back to the Future" in a double screening with "Back to the Future, Part II" live '50s music, themed-food and a DeLorean photo op. Buffalo Exchange will feature fashions from 1955, 1985 and 2015. Why? Oct. 21, 2015 is the date Marty McFly travels to "in the future." Single screenings are $10; $125 for festival passes.
Oct. 22-24 — Tucson Terror Fest
Billed as Southern Arizona's only horror film festival, this festival enters its fifth year of showcasing horror films from all over the world, focusing on "the artistic, aesthetic, and fun side of independent horror filmmaking," according to its website, to deliver "a terrifying mix of features and shorts."
Oct. 23 — Taste For Nourish!
Event sponsor Nourish, the nonprofit arm of Mealtime Connections, supports families with children who have feeding challenges and lack the insurance to cover the costs of equipment and dietitian services. The festival, in it's fifth year, also brings awareness to the issues that keep children from eating — from premature births to cleft lips and palates to conditions such as autism, cerebral palsy and Down syndrome. This year's themed short- film lineup: "Sausage," "Secret in the Suffering," "Guacamole: A Gambling Recipe," "Sriracha," and "Pancake Art." Admission:$35.