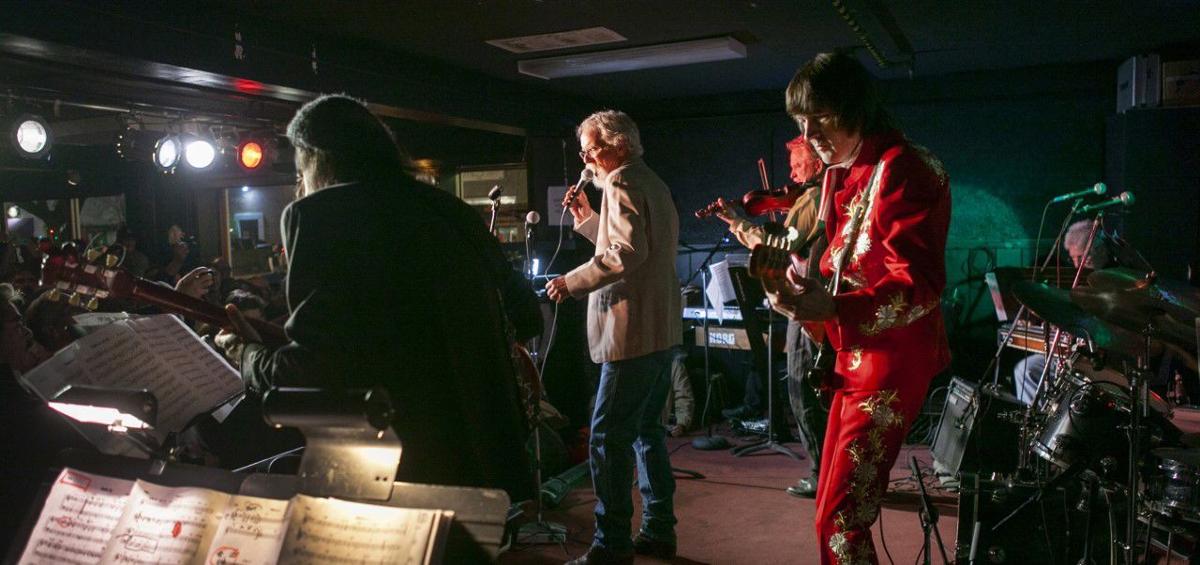 Tucson Mayor Jonathan Rothschild has proclaimed Saturday, Oct. 5, as Dusty Chaps Day.
He's giving the two surviving founding members of the iconic Tucson country swing band a certificate surely embossed with the seal of the city, and keys to the city.
It's the latter that Rothschild might come to regret.
"If he gives us the keys to the city, it's a huge mistake," joked Dusty Chaps guitarist and chief songwriter George Hawke. "Actually, it would have been back in the day, but now we're responsible adults."
The gesture is part of the 50th anniversary celebration for the country swing band, arguably the most successful to come out of Tucson. Hawke and fellow Dusty Chaps founder/lead singer Peter Gierlach will mark the occasion with a concert Saturday, Oct. 5, on the Hotel Congress Plaza.
Hawke and Gierlach formed Dusty Chaps in 1969 almost on a fluke. The two musicians can't recall how they met, but when they did they decided they needed to make music together. It was Kentucky transplant Gierlach's idea to do country music and Hawke started writing songs. They added acoustic and electric guitars, fiddle, accordion and some norteño flourishes in a nod to Tucson's Mexican-American culture.
The Chaps stood out because they didn't look like a country band. They all had long hair, smoked marijuana and looked more like the rock bands that were springing up in Tucson than a twangy country band.
"We were just long-haired weirdos smoking pot and singing country songs," said Gierlach, a 71-year-old horticulturist with a long-running show on KXCI radio.
Within a year, they went from playing small Sixth Street clubs in the early 1970s — Sixth Street was the hip-and-happening precursor to today's North Fourth Avenue — to touring around the state, then the region.
Gierlach remembers getting an invite to open for New Riders of the Purple Sage in Aspen, Colorado. That band had a pedal steel player who joined them on stage and Gierlach and company immediately returned to Tucson and added peddle steel to the lineup.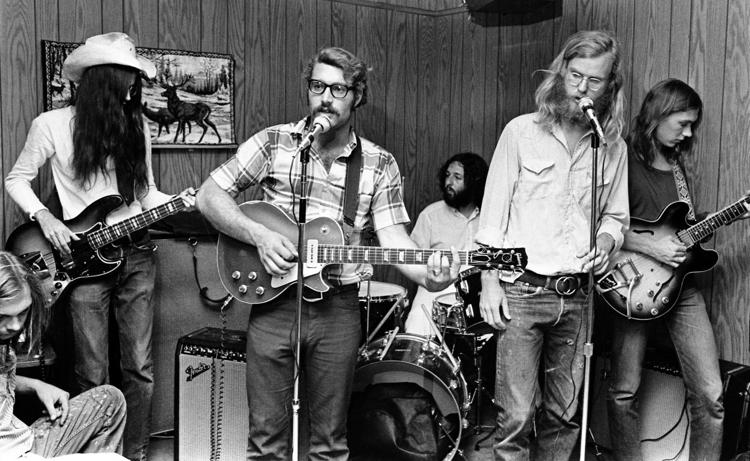 They released their debut album "Honky Tonk Music" on an indie label out of Tucson before landing on Capitol Records, which re-released "Honky Tonk Music" in 1977 and the seminal concept album "Domino Joe" in 1978.
Hawke, who continues to perform more than 100 shows a year as a solo artist in Los Angeles, said the albums sold more than 100,000 copies apiece.
"We were sort of a break-even act as far as Capitol was concerned," the 69-year-old said, adding that breaking even on paper meant the label was still making money off the band.
By the end of the 1970s, Dusty Chaps evolved musically. It added a horn section and more musicians — 11 on stage — and started performing music that had flashes of their original country but leaned more toward jazz with some Mexican accents.
"Our fans hated it," said Gierlach. "Fans hate you when you evolve. It did take a little getting used to, but I listen to it now and oh my God, this is so good still."
The Chaps broke up in the early 1980s, largely because Hawke had decided he wanted to take a new musical path. He started a rock band, Los Lasers, that recorded a couple albums over its dozen-year run before Hawke moved to Los Angeles and continued on as a solo artist.
"As a songwriter and a performer I happened to want to do a whole 180 and sing and play guitar in addition to writing the songs," he said. "I wanted to do something that was more interesting to me at that point."
Last week, Hawke and Gierlach got together to rehearse and when they started playing their old country songs, Gierlach got a little excited. After all these years, those songs that Hawke wrote a lifetime ago still resonated.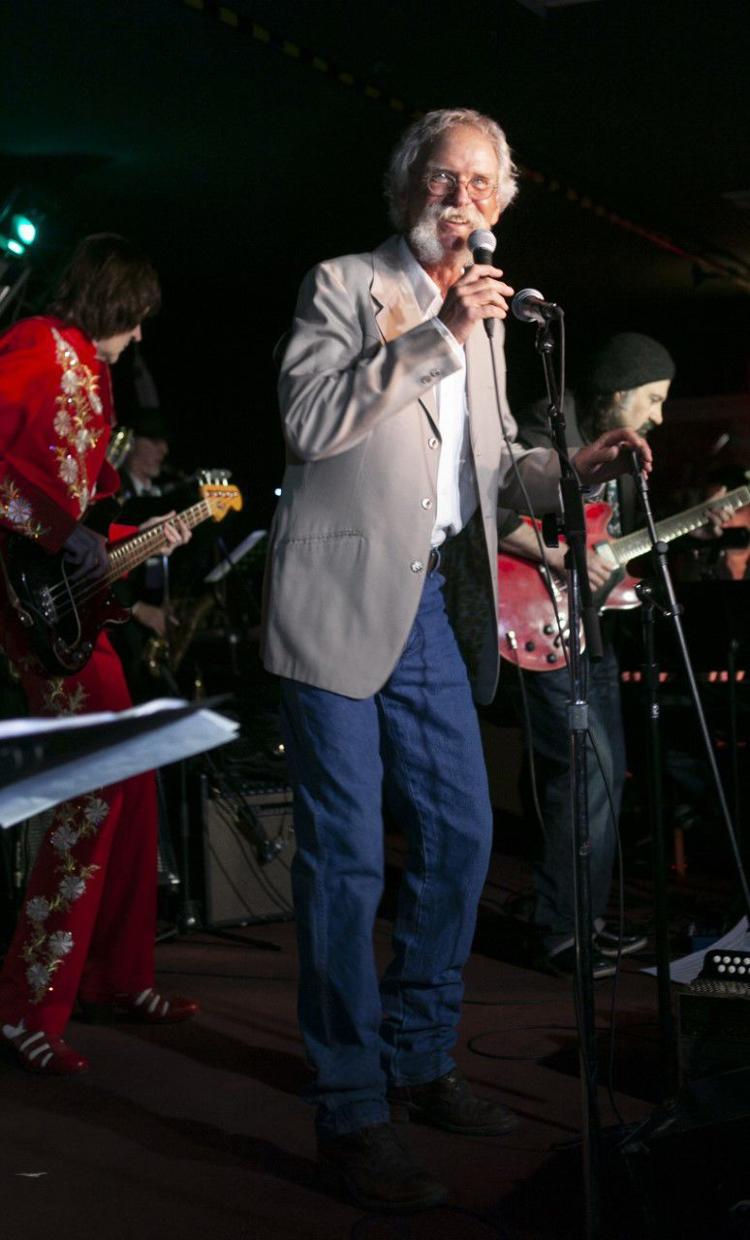 "It's awesome. It's mind-blowing how good it is," said Gierlach, whose post-Chaps life included six years performing with his weekend band Sonoran Mudpuppies.
"I'm a little nervous. I think that it's good to be a little nervous," he said. "I love it, make no mistake, but in a way when it's over I'll be like, oh my God, that's a relief."
As for the hometown royal treatment surrounding the 50th anniversary, Hawke takes it all in stride.
"There's something funny about something as disreputable as what we've done to be honored for it," he said with a laugh. "I guess if you stick around long enough people will give you stuff."
Contact reporter Cathalena E. Burch at cburch@tucson.com or 573-4642. On Twitter @Starburch.
Stay up-to-date on what's happening
Receive the latest in local entertainment news in your inbox weekly!