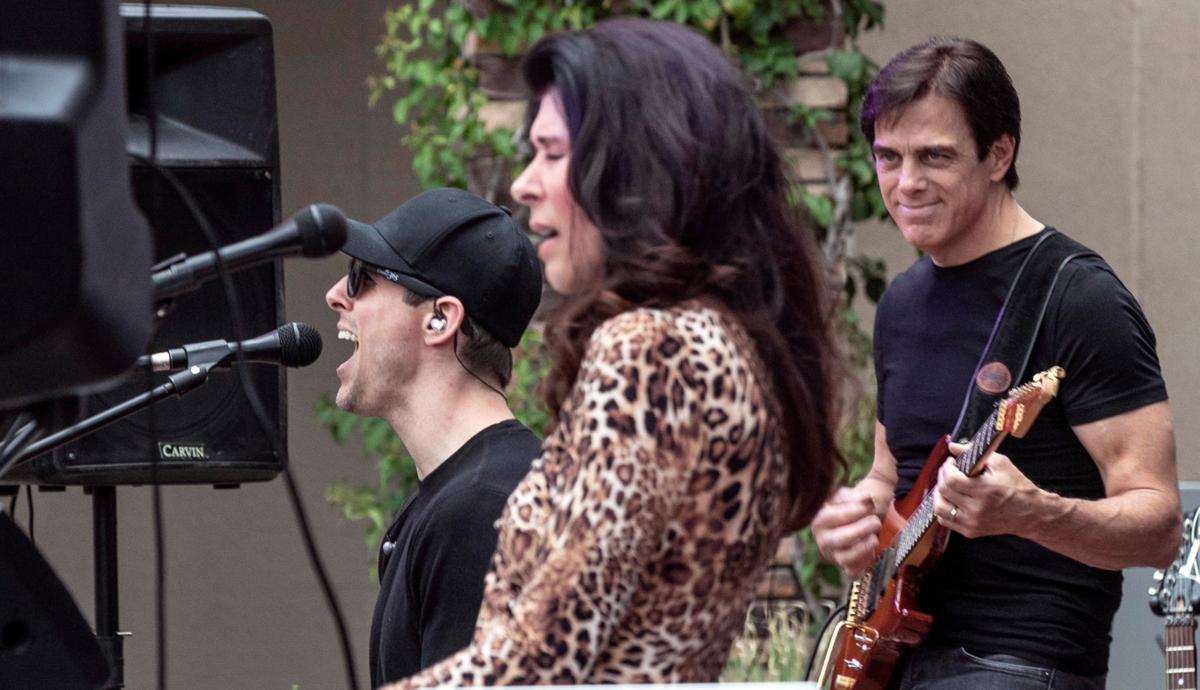 Guitarist John Stafford had barely gotten the first chords out of "Play That Funky Music" when the two women sitting nearest the stage last Thursday night made their way to the dance floor.
One of them grabbed another woman's hand and dragged her along; a fourth came from behind a couple rows of lawn chairs to join the fun.
It was the final song of a 90-minute concert on a makeshift stage in front of the Oro Valley Marketplace Century Theatres, and you got the feeling that those four women had been waiting since OnesAll went on stage to let loose.
The next night at Marana's The Station, the crowd packed into the neighborhood restaurant/bar didn't need any prompting to get on their feet.
"They just have so much energy and they are just fun," said owner Clint Bolin, who admits he's been dragged onto the dance floor a time or two since the family band started playing there last year. "They are great."
Over the past couple years, the band that Jordan Stafford formed 12 years ago with his dad, John, and mom, Kathi McKay, has become one of the area's most popular dance bands.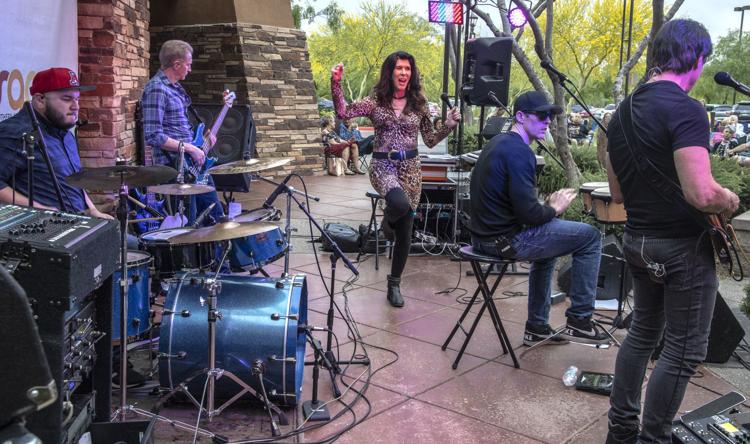 Kathi, who shares lead vocals with her son and runs the business end of the group, says most of their popularity has been driven by word-of-mouth from fans and bar owners alike. The band, which also includes bass player Kent Baker and drummer Abel Salgado, fuses rock, funk, and rhythm and blues with covers from artists including Michael Jackson, Earth, Wind & Fire, Chaka Khan, Toto, Bruno Mars and Heart, as well as original funk and rock songs.
"Music brings so much joy. It's like a secret weapon," says the 63-year-old Kathi, whose 40-year music career has included opening for jazz great Ella Fitzgerald, singing backup with Tennessee Ernie Ford and touring nationally with a show band affiliated with the manager of KC & the Sunshine Band.
"Music makes you feel great. It changes your attitude, it changes what you're thinking. And we see it with the people when we perform.
"It's definitely a huge emphasis point, to have fun, and I think people can tell whether or not you are legitimately enjoying yourself," adds 29-year-old Jordan Stafford, whose boy-next-door smile beams whenever he steps on stage.
OnesAll was his idea, John and Kathi say. Jordan came to them at 17, fresh out of Rincon High School and ready to follow in his parents' musical footsteps.
John also had a long career, playing in a number of bands and supporting his wife's bands over the years.
The couple settled in Tucson in the early 1990s when Jordan was a year old and his two older siblings from McKay's first marriage were still young.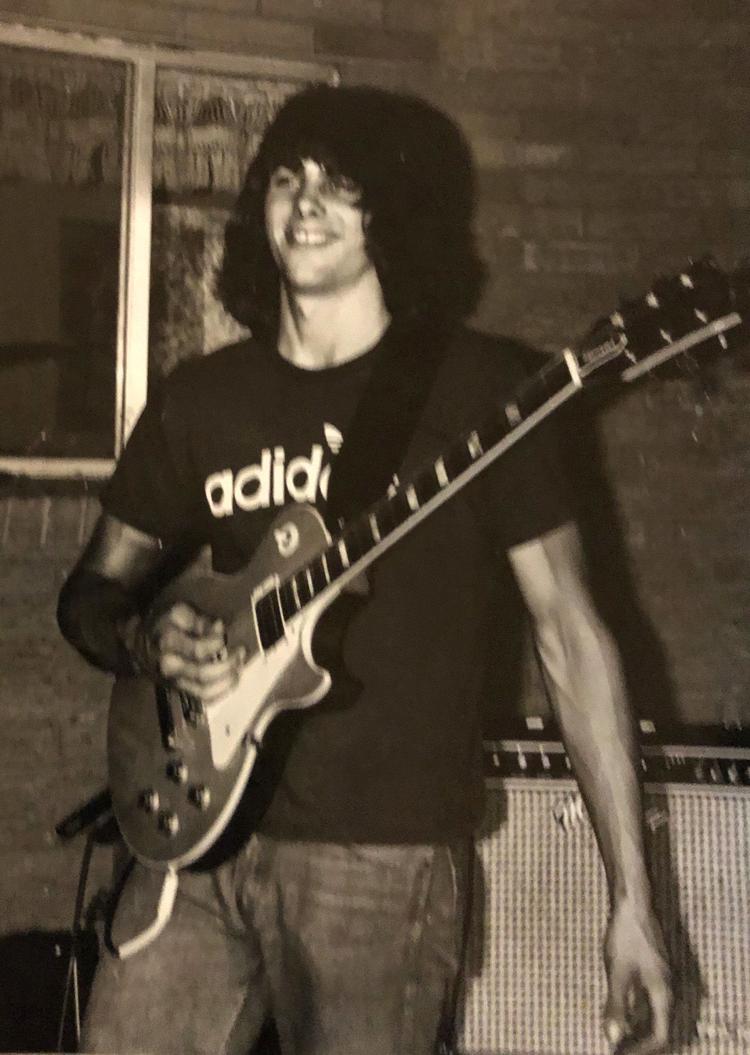 John and Kathi played in a couple bands in Tucson throughout the '90s, including Passion and Seven Story Chair. When the live music scene started to fade in the late 1990s, early 2000s and gigs were harder to come by, John, who taught himself to play guitar by mimicking Toto records and took music theory classes at Pima Community College, started teaching guitar. Kathi also took on voice and piano students and they ran a special-events business for a time in West Virginia.
It's not surprising that Jordan pursued music, his parents say. He started showing interest in their music as a toddler.
Kathi recalls that her son used to bang on pots and pans until they bought him his first drum kit when he was 2 or 3. He broke it, so they bought him a second set; she seems to recall he broke that one, too.
Mother and son would dance around the house to Earth, Wind & Fire and Michael Jackson.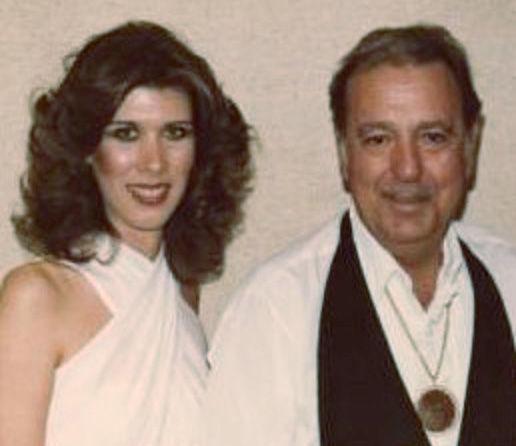 "We have a table at the house and he used to do the moon walk up and down the table," she recalled. "We used to dance together for hours."
In high school, Jordan set aside music to focus on sports. He played basketball at Rincon; at 6-foot-4, he was a dominant power and small forward and could run the baseline and grab rebounds, cleaning up a lot of the shots his teammates missed. He had a 37-inch vertical jump and says he had prospects to play ball in college.
But he started to see the political side of sports and couldn't see himself taking it any further, he said.
Instead, he enrolled in Pima and refocused his attention on music. He started OnesAll and, rather than invite a few buddies to join him, he turned to his parents.
"I tried to find the best musicians I could in order to create the best music I could," he said.
"My mother and father, being musicians, they kind of short-cutted me of the pitfalls I would have had to learn otherwise."
John remembers the first gig the trio played.
"It was at Famous Sam's over on Golf Links and he started playing and this kid resonated with the crowd," John, 59, recalled.
"He wasn't shy. He was completely comfortable. Just like Kathi; totally comfortable with the crowd. They both had that confidence and it was exuberant and catchy. He was like a pro already. And he's still that way. He's approachable."
John says his wife and son are the focal point of OnesAll; "I am kind of the support guy," he said, demurring when you mention his serious guitar chops that were in overdrive when he played the prolonged solo of "Play That Funky Music" at last Thursday's Oro Valley show. OnesAll closed out the 2019 Southern Arizona Arts and Cultural Alliance concert series at the mall, one of several concert series the Oro Valley-based arts group presents.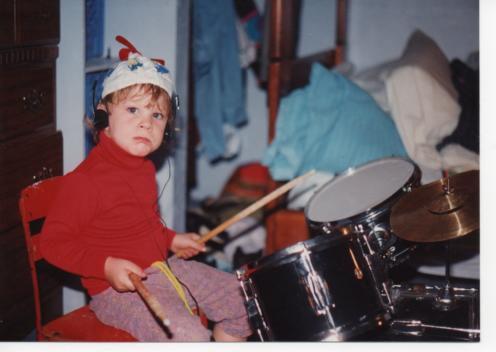 The next night, John let loose with a blistering guitar assault of the jazz standard "Summertime" before turning the spotlight on his son for an energetically funky take on Mars' "Uptown Funk."
Jordan jumped off the stage and joined a dozen couples squeezed onto The Station's small dance floor, fists pumping and jamming as Jordan sang the chorus: "Uptown funk you up, Uptown funk you up."
Nights like these are what he lives for, Jordan says, and while he dreams of taking his career to a national or regional stage, he's happy with the band's local trajectory.
"I could go tomorrow and honestly be completely happy with the musicality that I have given to friends and family and our fans," he said.
OnesAll has several shows next month and is in the lineup for Marana's Star Spangled Spectacular on July 4. The event usually attracts more than 10,000 people.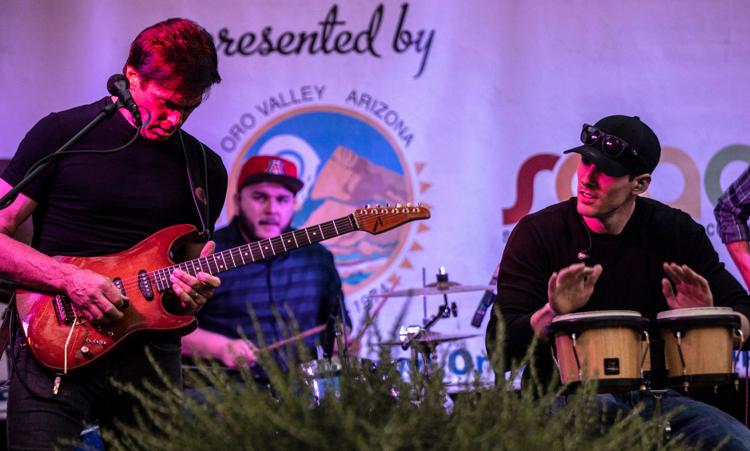 Contact reporter Cathalena E. Burch at cburch@tucson.com or 573-4642. On Twitter @Starburch