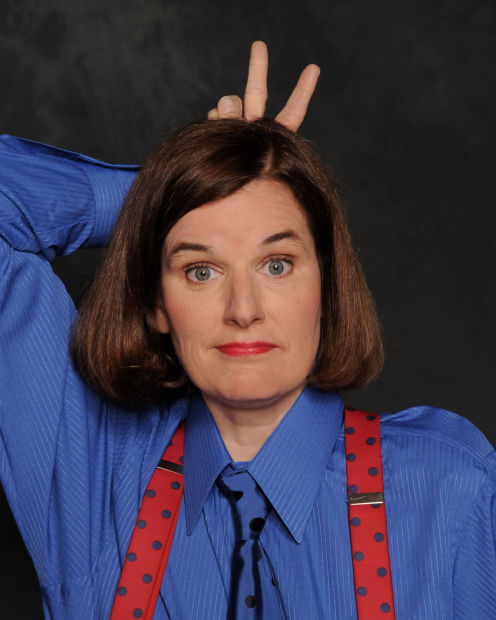 Paula Poundstone has a message for all those folks who think she had something to do with the New Year's Day 2013 fire at Wig-O-Rama.
OK, so she passed by the iconic Tucson wig shop just hours before fire engulfed the long closed Grill dive diner next door. But that was hours earlier, just before she did a New Year's Eve show at Fox Tucson Theatre.
And, yes, she mocked the shop, which suffered water and smoke damage from the diner blaze. "What year did we use that O Rama phrase?" was among her barbs.
"It was this kind of old, rundown business that was just like what it is," she recalled. "So I kept making Wig-O-Rama jokes in my show."
And then, lo and behold, the very next day her Twitter feed blew up with people pointing the finger at Poundstone for the fire.
"All these people were tweeting that I had something to do with it. For heaven sakes, I had nothing to do with the demise of the Wig-O-Rama!" she was quick to proclaim in a phone call last week as she prepared to return to the Fox on Saturday, Nov. 18. "What on earth would make me do that? What was my connection? I walked by it, there was nothing else to it! I've been blamed for the Wig-O-Rama debacle."
You can be sure "Wig-O-Rama-gate" will be among the random thoughts and reflections the standup brings up Saturday night.
She also might talk about the recent rash of powerful Hollywood and political figures caught up in sexual abuse/harassment/assault allegations. She has a theory why it's happening, and a prediction: "It's going to be a really long several years," she said.
"When you look at Twitter, it used to be that you feared that when you saw someone's name, 'Ah, s****, they're dead.' Or they said something stupid. But now," the 57-year-old comedian said. "Here's what I think; it's not a new concept the whole casting couch thing. ... The truth is it is really very widespread and not just in politics and not just in Hollywood. Part of the problem is that as a society, we send lots and lots of mixed messages. We are not in lockstep about what we want behaviorally from one another."
Examples are rampant, from the antics played out in the 1978 frat-boy comedy "Animal House" to one of her favorite pop songs, Ben Harper's 2001 single "Steal My Kisses."
"It's playful and wonderful. Technically, what he's describing, right, would be sexual harassment," she said, then delivered her punchline: "It's really going to bring down rock 'n' roll, I'll tell you that."
Contact reporter Cathalena E. Burch at cburch@tucson.com or 573-4642. On Twitter @Starburch