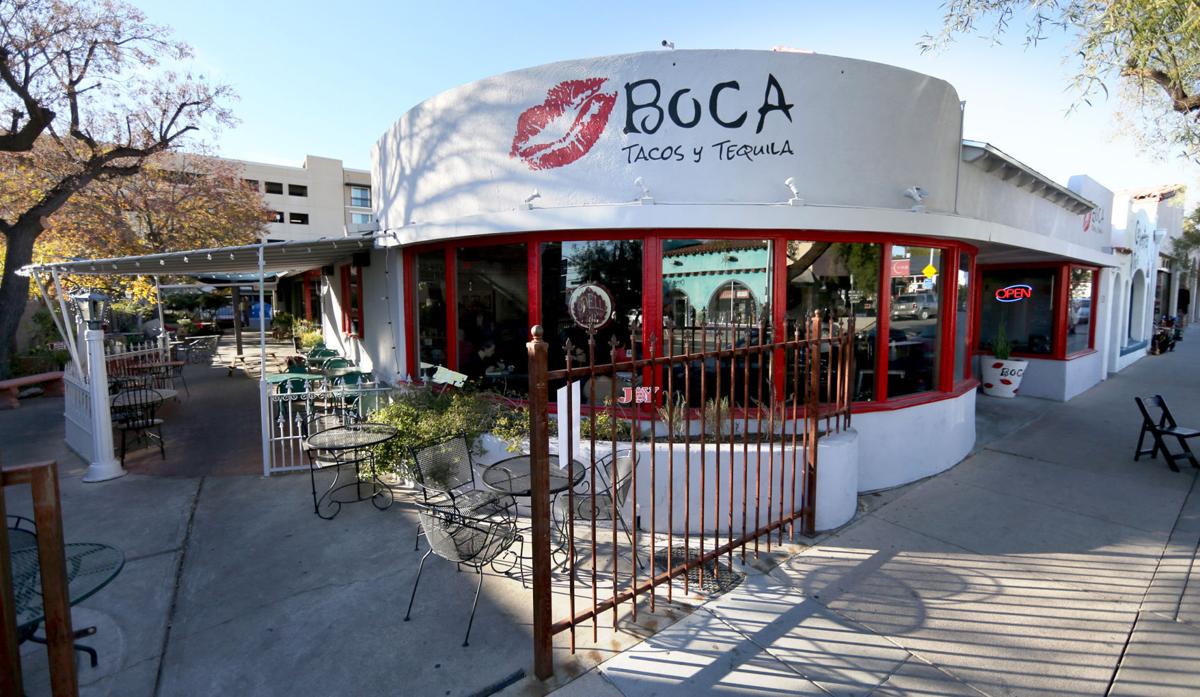 The statewide Arizona Restaurant Week, planned for Sept. 18-27, will feature only one Tucson restaurant and none from northern Arizona, a development that doesn't entirely surprise organizers.
Meanwhile, at least 30 Tucson restaurants have already committed to participate in the second annual Sonoran Restaurant Week Oct. 2-11, an event launched last September to shine a light on locally-owned restaurants and Tucson's City of Gastronomy designation.
Visit Tucson Senior Communications Director Dan Gibson said he believes there is room for both events.
"We both have the same goal: We want Arizona restaurants to succeed," said Gibson, who helped launch the local event with Laura Reese and her Tucson firm, Storyteller Public Relations.
For years now, the number of restaurants outside of Phoenix participating in the Arizona Restaurant Association event has dwindled to a handful or less, said spokeswoman Susie Timm. But it's not for lack of trying, said Timm, whose Knife & Fork Media Group has promoted the event for the association for 10 years.
"We have worked very hard to engage Tucson restaurants," she said. "They have not responded in kind."
Northern Arizona restaurants also skipped out on this year's event, which features 147 Phoenix area restaurants. The only Tucson eatery participating is North Italia, run by Tucson-born/Phoenix-based Fox Restaurant Concepts.
Fox founder Sam Fox sold his company to Cheesecake Factory in 2019 in a deal worth a reported $308 million, but Fox Restaurant Concepts still operates the restaurants.
Timm said the overall number of restaurants participating in the statewide event is down 20%, which she attributed largely to COVID-19. Many restaurants have yet to reopen after closing in the early days of the pandemic in March.
Timm said the Restaurant Association estimates that Arizona could lose as many as 40% of its locally-owned restaurants by year's end because of the pandemic. Dozens of restaurants including several in Tucson have already closed and Timm expects that number will continue to grow.
Both events are still accepting applications from restaurants to participate. Arizona Restaurant Week has a minimal participation fee to cover advertising and marketing, Timm said. The fee to enter the Sonoran Restaurant Week is $100 worth of restaurant gift cards that are donated to the Community Food Bank of Southern Arizona.
Restaurants participating in the Sonoran Restaurant Week are offering three-course prix fixe meals for $25 to $35 and the offer is good for dine-in or takeout. Arizona Restaurant Week participants also are offering prix fixe menus with prices varying.
After last year's inaugural Sonoran Restaurant Week event, 81% of the restaurants that participated reported an increase in sales or traffic during the promotion and 100% told organizers the event improved their restaurant's exposure in the community, Reese said.
In April, Sonoran Restaurant Week hosted a takeout event to promote restaurants whose dining rooms were closed as a result of the pandemic.
Contact reporter Cathalena E. Burch at cburch@tucson.com or 573-4642. On Twitter @Starburch
Satisfy your cravings
With our weekly newsletter packed with the latest in everything food.