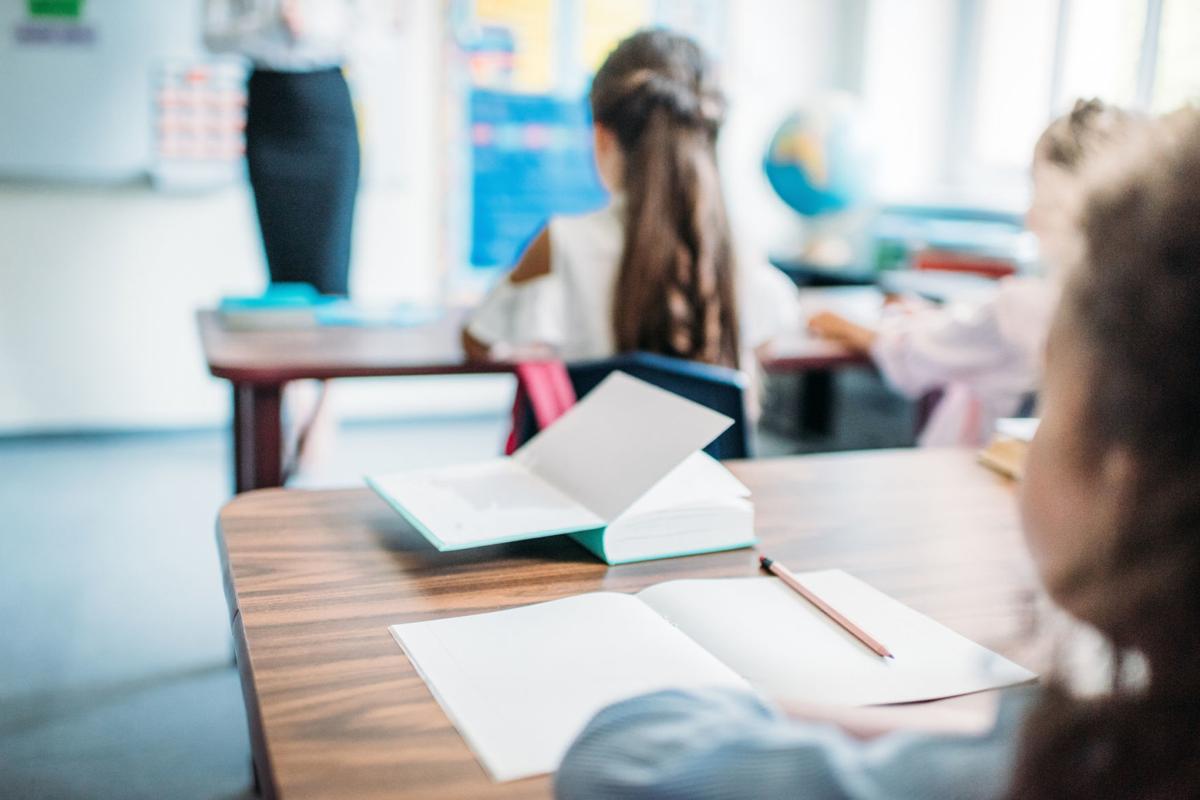 Arizona education officials are working to get back into compliance with federal law after allowing school districts to opt out of the AZMerit test, putting millions in Title I funding in jeopardy.
The Arizona State Board of Education has developed a rough plan that calls for the continued use of AZMerit for high schoolers for at least the next couple of years to address the U.S. Department of Education's concerns regarding violations to the federal Every Student Succeeds Acts, or ESSA.
The work now underway is the result of the state's decision to roll out a menu of assessments, including college-preparation exams like the SAT and ACT, that could be administered in lieu of AZMerit without the permission of the federal government.
If the state fails to remedy the situation, Title I funds — federal money set aside to fund programs at schools serving primarily lower-income students — could be at risk, the U.S. Department of Education said.
In the short term, Arizona State Board of Education officials suggest renewing AZMerit, the current accountability exam, for the next two years, but it will look slightly different than it does now.
The updated test will likely shift from assessing students on a course-by-course basis to assessing them based on the knowledge they should have acquired the year they take the test, according to deputy board director Catcher Baden.
Students will take the updated assessment only one time, throughout their high school career — likely at the end of their freshman or sophomore year, Baden told the board during a special meeting on Monday. They currently take AZMerit exams their freshman through junior years.
Under ESSA, states must prove the college-prep "menu" assessment they want to use over the prescribed statewide assessment aligns with the state's academic standards, addresses those standards, is as or more rigorous than the existing assessment and produces "valid and reliable" student achievement data, among other feats.
"ADE has not provided evidence that it has completed any of this work," the U.S. Department of Education said in a letter sent to the Arizona Department of Education.
ADE did not prove to the Department of Education that the ACT and SAT — two exams permitted under Arizona's menu — could produce valid and reliable data on student academic achievement across the state, the letter continued.
The department also failed to prove if accommodations offered by the ACT and SAT denied students with disabilities or English-language learners "any of the benefits from participation in the assessment" that students without disabilities or non-English learners get from them, among other issues.
The suggested changes would put AZMerit into compliance with ESSA standards, Baden said. And sticking with a statewide standardized test for a couple years would give the board time to iron out a menu of assessments that complies with federal standards, he added.
PATH TOWARD COMPLIANCE
If the state board's plan actualizes, it should be able to roll out a federally approved menu of assessments in three years, Baden said.
This menu would most likely allow schools to give ninth-graders a "pre-test" aligned with whatever college-prep "menu" exam they would take their junior year, he said.
That means schools testing with the SAT would use a pre-test catered to the SAT, while schools testing with the ACT would use one catered to the ACT.
The board needs to work with the Department of Education to ensure this model complies with ESSA, Baden said.
Even if the board determines in three years it can't proceed with the current menu plan because of conflicts with federal standards, the assessment system with an adjusted AZMerit and menu will better meet Arizona's needs than the current non-compliant model does.
"We won't be between a rock and a hard place," Baden told the board. "It wouldn't be where we would want to be, but at least we have a fall-back option."
The board is to vote on whether to implement the proposed plan on April 25.
Districts that chose to use a menu of assessments this year won't be penalized, according to the Department of Education.
Three Tucson school districts dropped AZMerit this testing season in favor of menu-approved options.
Tucson Unified, Tucson's largest district, and Flowing Wells Unified used the ACT, while Tanque Verde Unified used the SAT.
Leaders from those districts expressed frustration with ADE for prematurely deploying the menu, but they all agree testing with a college-prep exam is better than using AZMerit in its current form.
"SAT takes one morning, where we're doing AZMerit essentially a whole month," said Tanque Verde Superintendent Scott Hagerman. "And then the other really big thing is because kids have to take so many tests already for college, to add AZMerit … it was just getting to be too much for kids."
The "constant changing" of Arizona's standardized testing and accountability systems is frustrating, Hagerman added, because it makes it difficult for the state to have any consistency when measuring student achievement.
That said, Hagerman said he thinks ADE's move to give schools the menu options this year was the right call. In the future, he said he hopes the department takes its time to develop a testing system that fulfills federal regulations while also giving districts the choice to use a menu exam.
TUSD Superintendent Gabriel Trujillo said he wishes ADE had exercised more "scrutiny" before offering the menu, but he doesn't think the department jumped the gun by foregoing the federal government's OK.
"I would have preferred they did a little more research to make sure they were able to do it," Trujillo said. "When your superintendent brings an item forward, you're counting on, 'Well, hopefully that scrutiny is already gone.'"
Flowing Wells Superintendent David Baker supports the menu because of logistics and the fact students tend to take it more seriously than standardized tests like AZMerit, he told the Arizona Daily Star.
And he said he hopes ADE and the state board take swift action to get into federal compliance, for the sake of district's roughly $1.65 million in Title I funding.
"Any impact on our Title I funding would have a significant and immediate effect," Baker said. "All of our schools are Title I schools."
All three district leaders said they would prefer to use a menu option, as long as ADE allows it. TUSD and Flowing Wells have been administering the ACT in tandem with various state standardized tests for years, Trujillo and Baker said.