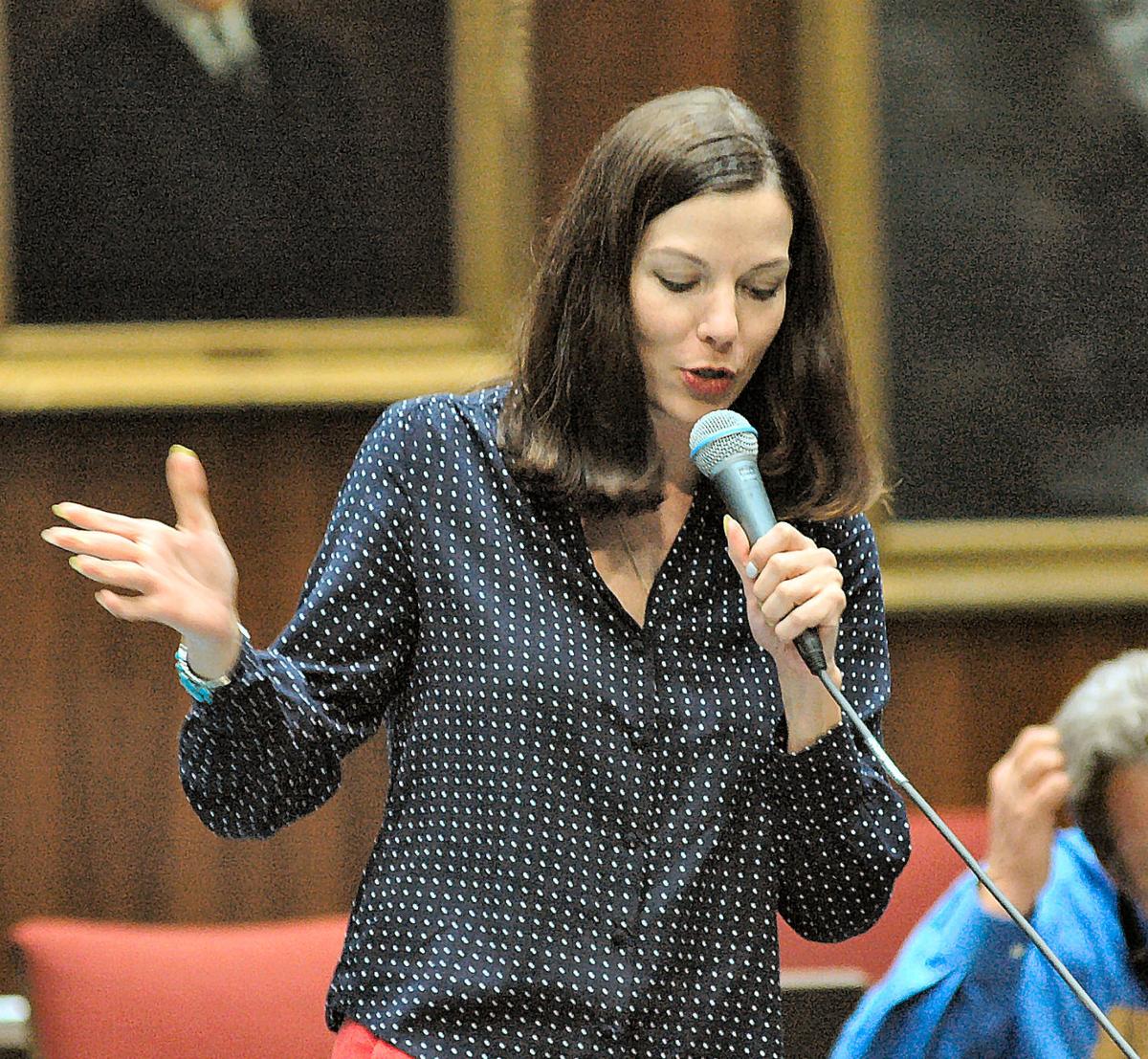 PHOENIX — Saying 18 is plenty young enough, a Scotts- dale lawmaker wants to repeal Arizona laws that allow children of any age to get married.
The proposal by Republican Rep. Michelle Ugenti-Rita would make it illegal for the clerk of superior courts in any of the state's 15 counties to issue a marriage license to anyone younger than 18.
Specifically, it would undo laws that allow anyone age 16 or 17 to marry with permission of a parent.
The measure also addresses the fact that in Arizona there is no minimum age. Minors 15 and younger are allowed to marry with permission of a parent and a Superior Court judge.
"Why do we need to allow underage marriages to happen?" Ugenti-Rita asked. "What is the public benefit to that?"
If she can get her bill heard, Arizona would join a growing number of states looking at whether laws that may date back to territorial days make any sense.
While most states set the age of marriage at 18, more than half are like Arizona, allowing exceptions and lacking a "floor" age, according to the Tahirih Justice Center, which works to stop violence against women.
The record on changing that is mixed.
New York earlier this year changed its laws to make 17 the minimum, up from 14.
Lawmakers in New Jersey voted for a measure similar to Ugenti-Rita's proposal, but it was vetoed by Gov. Chris Christie.
And efforts to set the minimum age in California at 18 faltered this year amid opposition from several groups, including the American Civil Liberties Union and the Children's Law Center of California.
Ugenti-Rita, however, argues that there's no legitimate reason to allow such nuptials.
"I don't see why waiting 12 months or 24 months interferes with your ability to have a life together or marry," she said. Nor does she believe that the parental consent requirement is meaningful.
"The exceptions don't make sense anymore," she said.
She also pointed out that those younger than 18 can't buy cigarettes, even with a note from mom or dad. And the legal purchase and use of alcohol is reserved to those 21 and older, no matter what a parent says.
"So we clearly recognize that age is a big factor in being able to comprehend the magnitude of a choice and being mature enough to make a certain choice," Ugenti-Rita said.
Rep. Eddie Farnsworth, R-Gilbert, chairs the House Judiciary Committee through which her legislation likely would have to pass. He said simply making marriage off-limits to those younger than 18 raises a series of questions.
One is the fact that Arizona law already allows teens 16 and older to become legally "emancipated," freeing them from parental oversight and giving them many of the same legal rights as an adult, including the right to contract, incur debts and to sue and be sued.
It's also legal for teens to have an abortion with either parental or court permission.
And Arizona repealed its laws against cohabitation more than a decade ago.
But Ugenti-Rita brushed aside questions of whether her legislation could then lead to teens living together without being married. She said that's no reason for Arizona to provide "recognized status" to couples where one or both is a minor.
"I think child marriage lends itself to some real problems," she said. "Those who are marrying before they are 18 are at an increased risk of physical or sexual violence, coercion, other economic complications."
Nor does she believe a pregnancy should change the equation. Ugenti-Rita said she sees no reason a delay in being wed, even in those situations, would cause more harm than being legally tied to someone else as a teen.
There is no statewide figure of how many teens younger than 18 wed each year in Arizona, as these are issued by court clerks in each of the 15 counties.
An analysis done for Capitol Media Services by the Maricopa County clerk of Superior Court found that 570 minors received marriage licenses in a five-year period ending June 23. The actual number of licenses is slightly less, at 524, as some went to couples where both were minors.
That's out of about 20,000 licenses issued each year.
In all cases examined, all the minors were either 16 or 17 years old, said Aaron Nash, the office's special counsel.
As to the political future of the legislation, Ugenti-Rita said she's undeterred by the record elsewhere.
"I understand Christie vetoed the bill," she said of what happened in New Jersey. "But they obviously got it out of the Legislature."
The ability to marry younger than 16 in Arizona is not absolute.
Before providing authorization, a judge must require both parties to complete premarital counseling.
There also needs to be a finding that the minor is entering into the marriage voluntarily and that it is in the "best interests of the minor under the circumstances."