On Monday, when Arizona officials told a team using models to predict the spread of the coronavirus to stop working, Dr. Joe Gerald was taken by surprise.
He was on the modeling team along with other university experts in Arizona. The team was predicting the spread of the virus under different scenarios to help state leaders decide when to reopen the state.
Last Thursday, he had spoken with his teammates on a conference call to brainstorm ideas and share updates, he said. And they had planned more calls for the coming weeks.
The email, from a state health department bureau chief of public health came Monday evening, telling Gerald and his team to "pause" its work.
"I felt like our group was doing some good work, that we were beginning to make progress on each of the pieces of the puzzle," said Gerald, an associate professor with the UA's Zuckerman College of Public Health. "I felt like we were providing actionable counseling and evidence."
In the meantime, Gov. Doug Ducey had started to ease social distancing restrictions. Hospitals have already been given permission to resume elective surgeries. Some nonessential retailers reopened Monday. Nail and hair salons can reopen Friday, May 8. And restaurants can reopen dining rooms Monday, May 11.
The email, which was first reported by ABC 15, a Phoenix news station, noted that the state's health department is instead relying on a model from the Federal Emergency Management Agency that has not been released to the public.
Gerald's group's most-recent model, which was released April 20, had shown that reopening at the end of May was the only scenario that didn't dramatically increase cases.
He explained that Arizona has reached a peak in the number of cases and stayed there. This worries him, he said, adding that the number of cases could increase if social distancing restrictions are lifted, or if people stop obeying them.
"Given the level of viral transmission that exists in a community now, all of our models and thinking suggests that a number of cases would increase with lifting of current restrictions," he said.
Three other listed members of the 22-person Arizona modeling team from the UA did not respond to email requests for comment.
In a statement, the Arizona Department of Health Services said the projections prepared by the university professors were part of a "variety of models," a list that included predictions from Harvard, one developed at the University of Washington, and the one prepared by FEMA in conjunction with the U.S. Centers for Disease Control and Prevention.
In the statement, the department said it appreciated the work of the professionals in developing a state model, to provide "another model for consideration." The department said that model was completed April 20, and it's now shifted away from "predictive models."
"With months of data now available, we have shifted our primary focus from predictive models to using all of our real-time, Arizona specific data to assess the health of our health-care system and evaluate the trend of our cases to make decisions that are best for Arizona."
"While many of the current models show that Arizona's capacity is sufficient to meet the projected need for hospital beds and ventilators, in order to protect Arizonans, we continue to prepare for a worst-case scenario to ensure all Arizonans have access to quality care and treatment."
The decision has otherwise received backlash from a number of public health experts and politicians.
Will Humble, executive director for the Arizona Public Health Association and former state health director, called the move "kind of puzzling."
"You had a talented group of people, between 15 and 20 of the top minds in terms of predictive modeling in the state and academia, who were volunteering their time because they care so much about this issue," Humble said. "They are willing to work on this for free using expertise that's hard to find and put together a really useful document that can be very useful in helping to make public policy decisions.
"It just strikes me as kind of strange that you would have that resource in place for free and decide to ask them to stop — and give the data back. I don't understand that way of thinking."
The University of Arizona directed all questions to state health officials. An ASU spokesman said the university "will continue to perform its COVID-19 research and will make these updates publicly available during the ongoing COVID-19 pandemic."
Sen. Kyrsten Sinema, who shared a news report on Twitter, with the statement, "Anyone else see a real problem here?"
She later shared a statement saying she was "grateful" for the experts' work.
"The Governor's choice to disregard the science that should be the basis of Arizona public health policies — and the White House's guidelines for reopening — is concerning and disappointing," she said. "I'm grateful that Arizona State University and the University of Arizona will continue this work, and I plan to rely on their findings and conclusions in my work to keep Arizonans healthy, safe and economically secure."
In a tweet, Tucson Mayor Regina Romero called the decision "very concerning."
"It's imperative that decisions on reopening are based on data and guidance from public health experts," she said. "The public deserves a better explanation for why this team was disbanded."
State Rep. Victoria Steele, D-Tucson, tweeted, "Wow … oh no … are you kidding me???"
The Pima County Health Department heard Tuesday about the pause of the modeling efforts, but it will continue to develop "our policies and recommendations for reopening businesses on the Governor's Orders and our local data," said Bonnie Leko-Shapiro, a department spokeswoman.
In an interview with the Arizona Republic on Tuesday, Patrick Ptak, a spokesman for Ducey, said Dr. Cara Christ, the state's health director, made the decision to pause the university modeling group "after reviewing all the data."
"The modeling we are utilizing going forward is developed by FEMA and CDC and ensures our hospitals have capacity for any situation," he said, adding that the various models produced "widely divergent" projections early on and changed constantly.
"That is the case currently, but we aren't taking any chances. All our decisions are guided by data as well as the recommendations of the CDC and public health officials. This will continue to be the case."
Christ told the Arizona Republic the modeling team "wasn't disbanded," but rather asked "to take a pause for a little bit."
She said the state continues to get the FEMA models and that those are "really representative of where we are."
Christ said it should be "pretty easy to just pick up the phone and ask them to come back and help us out" later in the year if needed.
Christ said the department again asked FEMA on Tuesday if its model could be released publicly, but the department hasn't received a response yet.
Humble said he's concerned by that lack of transparency.
"If they're going to use something to help them make decisions, it should be something that we have access to," he said. "I object less to them deciding that they don't want to take advantage of the Arizona model team's work than them using a model that can't be vetted, viewed, examined nor even the output displayed."
He agreed the modeling provided by the group is just to provide an unbiased prediction of what could happen.
"It seems to me to be a very useful product to get every two weeks or so. I just don't understand getting rid of a resource like that," he said. "I don't view it as a modeling group's job to make the decision or even the recommendation about a decision.
"I view it as an important function in making that decision."
While Dr. Gerald is disappointed the state told the modeling team to stop working, he still has a good working relationship with the Arizona Department of Health Services, he said.
"We stand ready to start up again tomorrow or continue helping them in other ways."
Photos for April 23: Tucson gets by during Coronavirus Pandemic
Tucson, coronavirus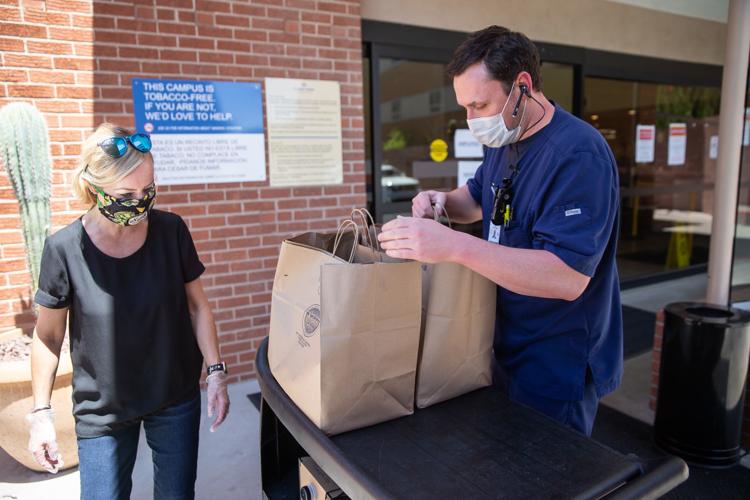 Tucson, coronavirus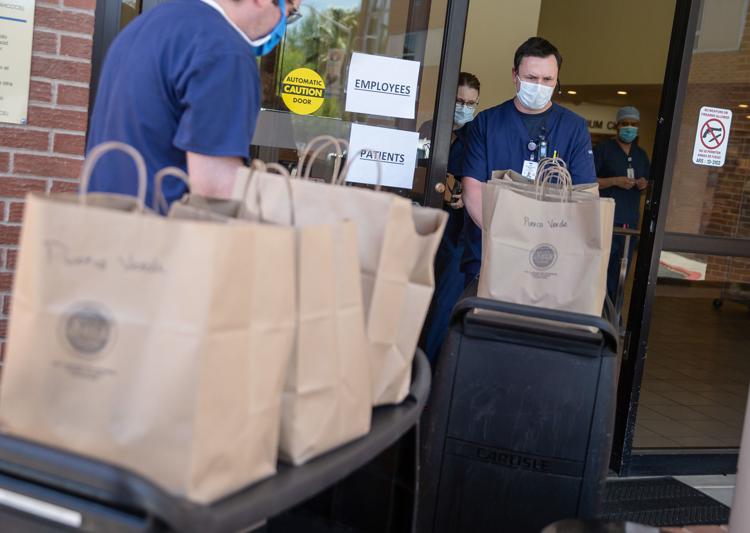 Tucson, coronavirus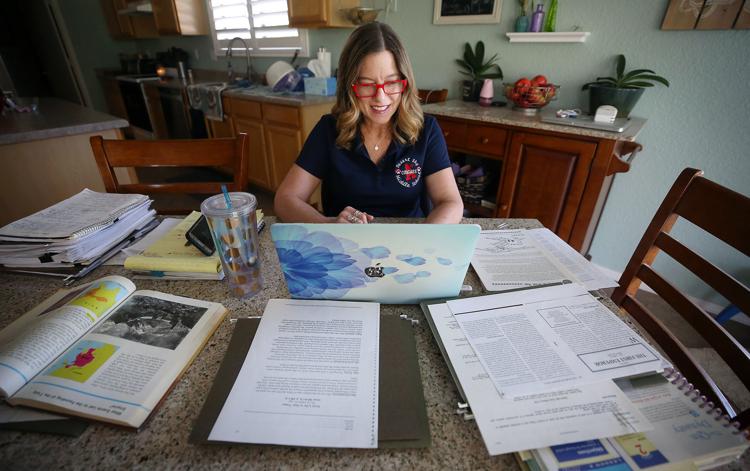 Tucson, coronavirus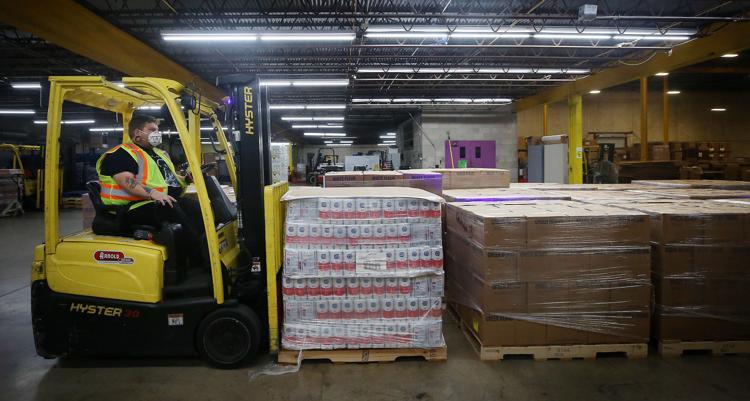 Tucson, coronavirus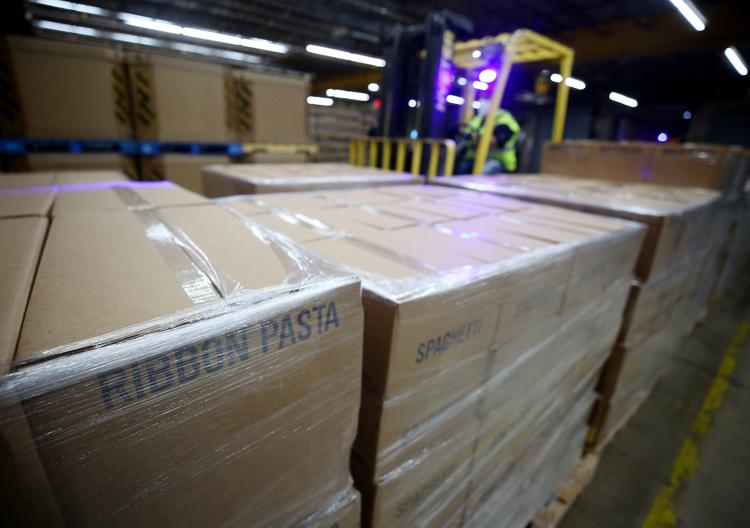 Tucson, coronavirus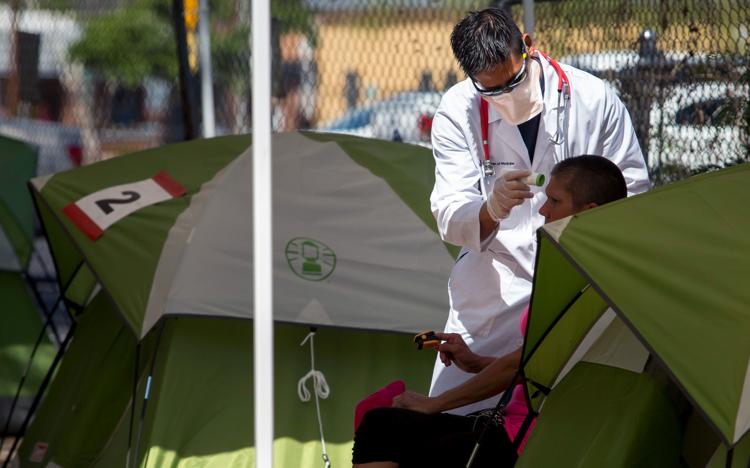 Tucson, coronavirus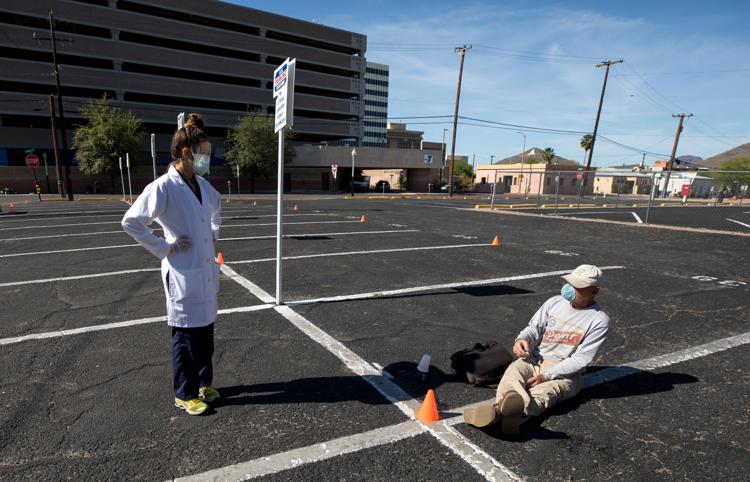 Tucson, coronavirus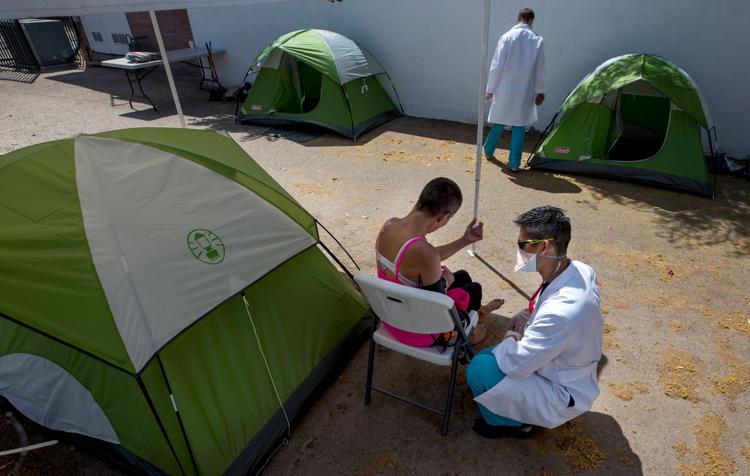 Tucson, coronavirus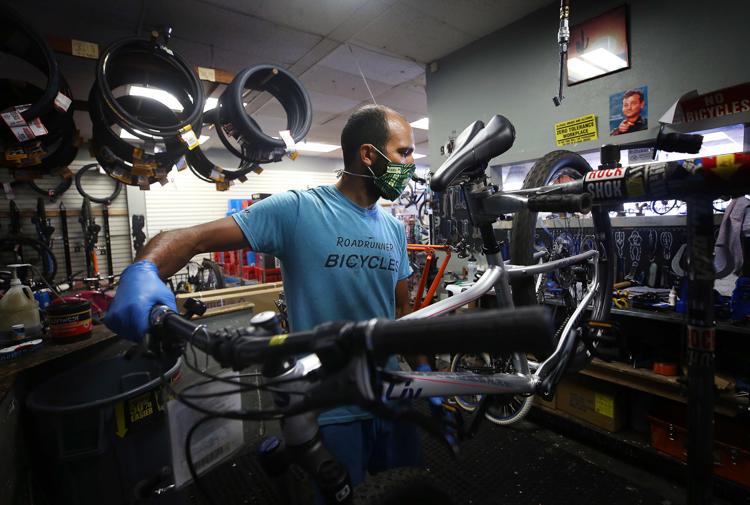 Tucson, coronavirus
Tucson, coronavirus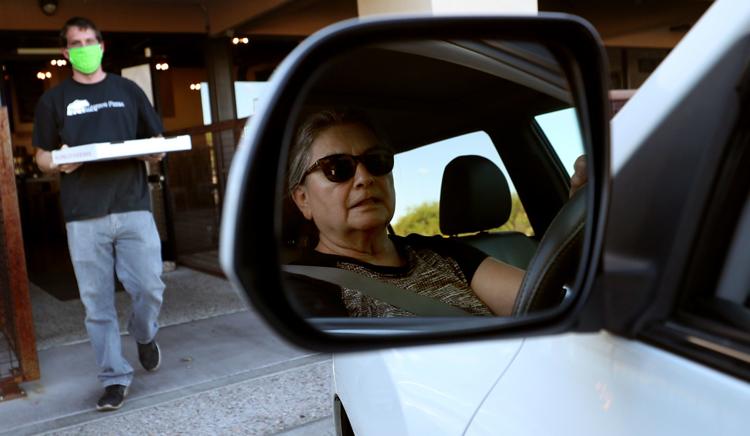 Tucson, coronavirus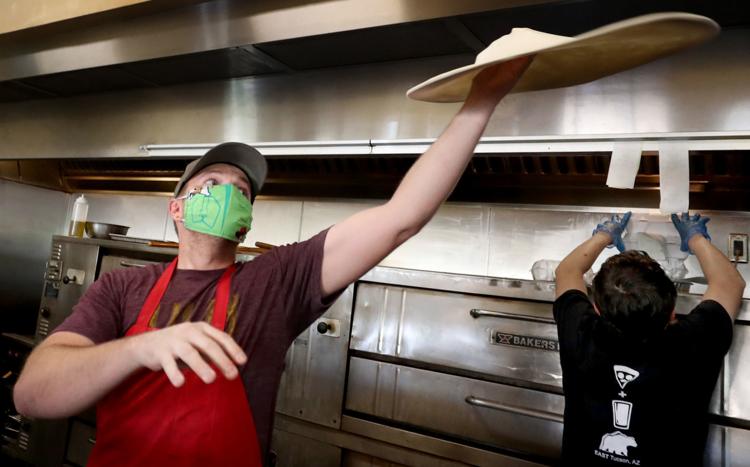 Tucson, coronavirus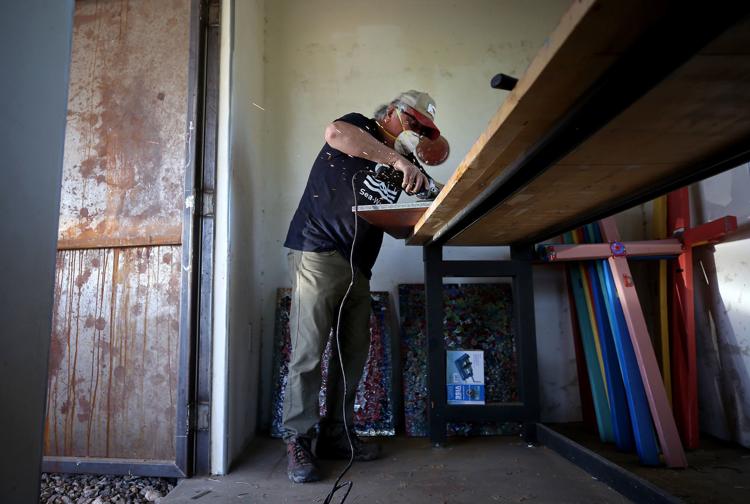 Tucson, coronavirus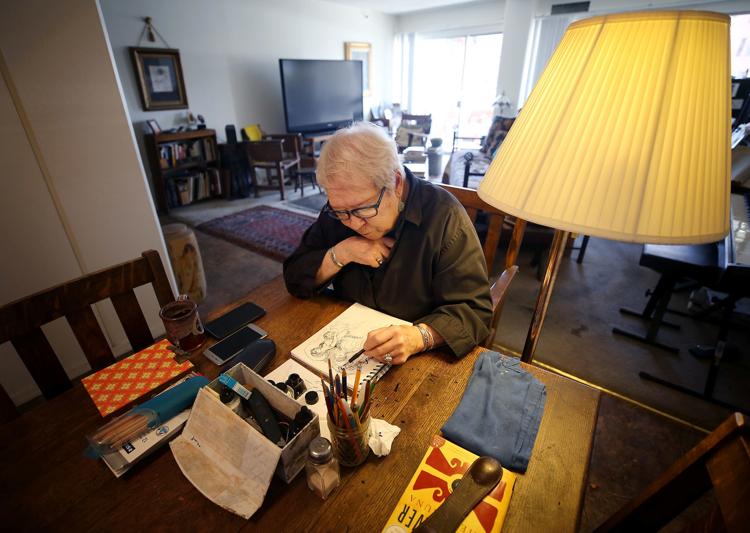 Contact reporter Justin Sayers at 573-4192 or jsayers1@tucson.com. Twitter:
@_JustinSayers. Facebook: JustinSSayers