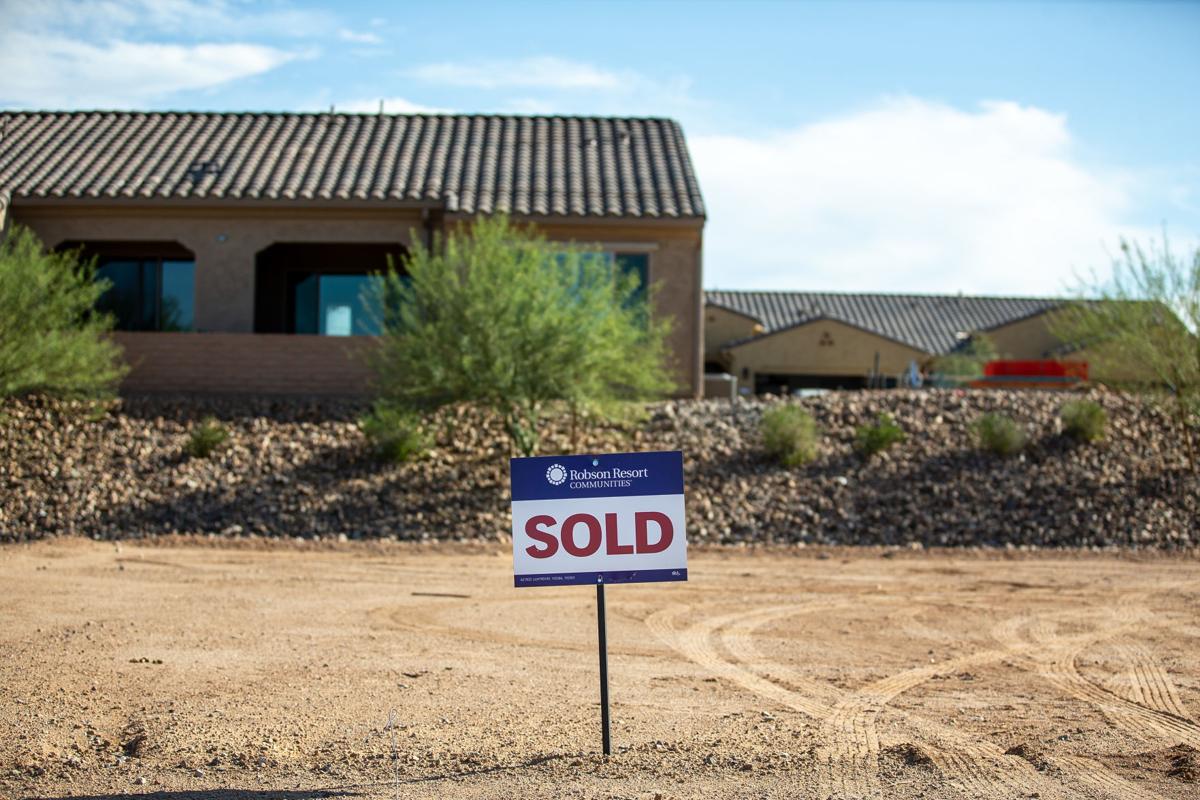 A water management district created by a 1993 state law that allowed massive subdivisions to spread into the outer suburbs of Tucson and Phoenix is now heading for a "train wreck," warns former Arizona Governor and Interior Secretary Bruce Babbitt.
Arizona House Speaker Rusty Bowers, who like Babbitt supported the 1993 law when it passed, now calls the groundwater district it created "the weakest link" in the state's entire water management system.
The 1993 law enabled huge new subdivisions to spread into the outreaches of Tucson, unincorporated areas such as Green Valley to the south of the city and in southern Pinal County to the north.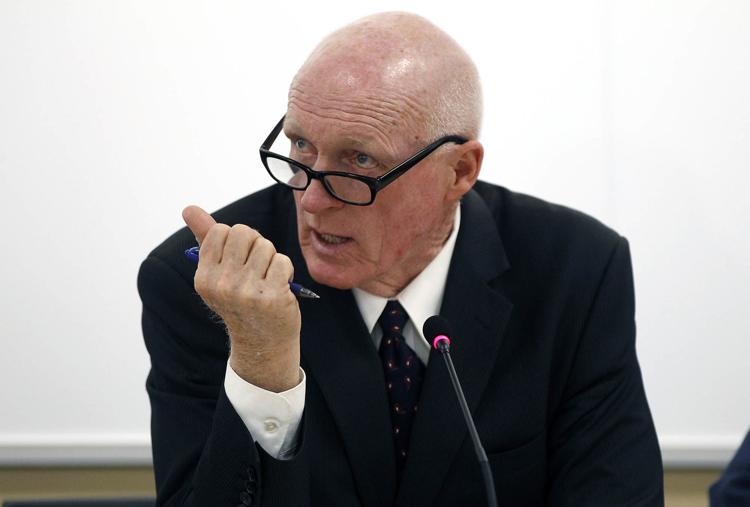 Their developers rely on a complex program, established by the law and by subsequent state rules, that lets private water companies pump groundwater for these projects 1,000 feet deep near Tucson and Phoenix to serve the homes.
To compensate for the pumping, the law created a water district that homebuilders and homebuyers pay into to buy renewable water supplies and recharge them elsewhere. Called the Central Arizona Groundwater Replenishment District, it was folded into the agency running the state's biggest such supply, the $4 billion Central Arizona Project that brings drinking water to cities from the Colorado River.
But while that law easily passed the Legislature, it is increasingly controversial today, as urban growth resumes in Arizona following a slump.
The law technically complies with limits in the state's landmark 1980 groundwater law, which Babbitt pushed through to try to end overpumping of aquifers.
But many experts are increasingly worried about long-term impacts of pumping for these developments. They're also unsure where long-term supplies of renewable water will come from in light of continued threats from drought and climate change to the Colorado River.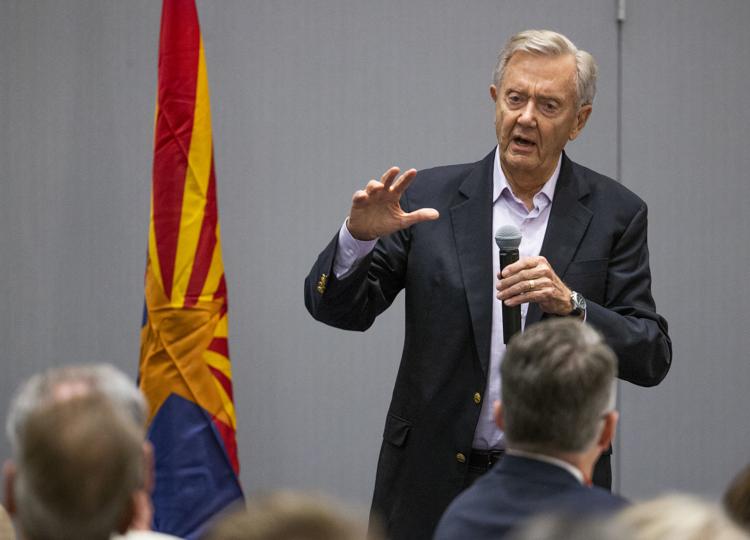 Investigating the 1993 law's history and consequences, the Arizona Daily Star found that:
The law was drafted in large part by lobbyists for developers and homebuilders, with input coming from other interest groups. Leading the effort to devise the 1993 law were three prominent real estate industry figures: Karl Polen, a top executive for developer Robson Communities, and attorneys Jim Johnson and Mike Brophy. The attorneys' firms respectively represented developers Robson Communities and Del Webb (which was later bought by Pulte Homes).
Since the law passed, Robson Communities has developed Quail Creek and Saddlebrooke Ranch north and south of Tucson, respectively, as subdivisions belonging to the water district, and others close to Phoenix. Pulte developed much of another subdivision in the district, Red Rock Village northwest of Marana. In 2018, it sold that project to Sunbelt Holdings.
Those projects now sit atop falling water tables. That's triggered hydrologists' concerns about the potential for subsidence, or collapsing of the ground from overpumping.
Membership of new homes and subdivisions in the district has increased far faster than backers of the law expected in 1993, triggering unresolved questions about the water district's ability to keep finding enough replenishment water to support future development.
Babbitt now says the 1993 law needs to be revamped, and Bowers says he's open to the idea of creating a legislative committee to study how it could be reworked.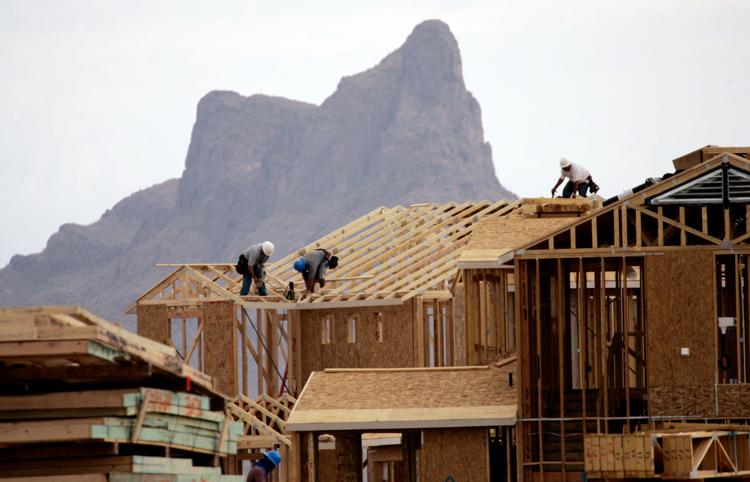 Pump here, replenish elsewhere
The 1993 state law was designed to allow continued suburban development, while enabling the local areas to meet the pioneering 1980 Groundwater Management Act's requirement for urban areas to reach "safe yield." That's a condition in which groundwater pumping doesn't exceed the amount of water recharged into aquifers. Both the 1980 law and the 1993 law apply to state-run water management areas in Pima, Pinal and Maricopa counties.
Since the district's creation, its enrollment of new homes and subdivisions has shot up to 283,000 homes. The district's 2015 operating plan predicted enrollment would reach 383,000 homes by 2024. Since 2015, however, the enrollment growth has dramatically slowed.
But the district's share of all new developments in the three counties has grown substantially, from 17% in 2015 to 27% in 2018.
That makes the entire region more dependent on the district's system of pumping groundwater in one place and replenishing elsewhere. Such dependence is likely to increase, as a recent district report predicts more "outward expansion" of development, as inner-city land fills up and home prices there get more unaffordable.
Until now, however, the replenishment district has not only been able to find renewable supplies for all developments that have joined, it's found enough to serve all subdivisions it expects to sign up through 2034.
But looking further ahead, a blistering report last fall from Arizona State University's Kyl Center for Water Policy questioned the water district's view that it has plenty of "potentially available" renewable water supplies to serve all development forecast by 2114.
That's in part because the district's potential supplies include CAP water, which many experts say is likely to be cut back over the coming decades. The report also cited the water district's difficulties in buying water rights from landowners in rural counties along the Colorado, due to intense opposition from local communities.
Now, Babbitt doesn't think the state has a realistic plan to meet its goals of safe yield while allowing continued, increased pumping.
District officials "assumed there will be CAP water available to meet replenishment. That's not true. There's going to be less CAP water, not more," Babbitt said.
Bowers said that those who buy land or homes in areas served by the district "are betting on the come." That's a common term for when gamblers wager money in hopes of gaining highly uncertain future benefits such as lottery proceeds. He said officials will be forced to seek water from sources such as unused groundwater in basins west of Phoenix like the McMullen and Harquahala valleys and will ultimately have to turn to expensive desalination.
Babbitt, a Democrat, said he supported the 1993 bill in part because at the time, it appeared it would make it easy for the various urban areas to achieve "safe yield" because there would be plenty of CAP supplies to recharge to offset groundwater pumping.
The replenishment district, called CAGRD for short, buys and recharges what's called "excess CAP water," to which cities and other entities have contracts but don't choose to buy in a given year.
"The idea behind CAGRD is to let the developers go forward and it will be OK. Give them a free pass. We know there will be enough money in the bank and enough water when we need it," Babbitt recalled. "It was a reasonable, logical idea, based on the facts at the time. But the facts have changed dramatically.
"What we've done is now we've set a train in motion that is going to cause a train wreck. CAGRD is allowing development to go forward, with a whole set of unrealistic assumptions."
Bowers, a Republican, said he couldn't recall exactly why he supported the 1993 bill, but he understands the arguments made for it and wanted to see the development it would bring.
"There has to be a mechanism to get water. The sales job was 'we'll purchase it, and that people then will pay for it who will be the beneficiaries,'" he said.
But now, he sees it as the water system's weakest link because as the replenishment district is designed, "You give me rights and privileges and building permits and plats (to develop), and all I have to do is pay you money and you go find the wet water. It transfers the original challenge of ownership to find the water to a third party. That is weak compared to when it's my own rights to the water, rights that can be used."
While the computer modeling done by the state and others to predict future water availability is "their best guess, very educated, there's still an aspect of risk to it," he said.
The district "has to go physically put packages together, X amount of purchases from this group and X amount from that group," Bowers said. "They may have enough water for 30 years but there's always an element of uncertainty, always a greater risk."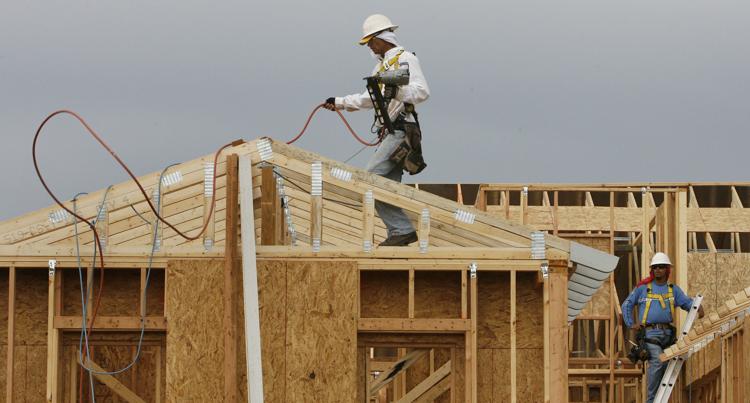 "It has water for the next 15 to 20 years"
Builders and others in the real estate industry, however, say the water district's renewable supply purchases can continue indefinitely, even if that means paying to build expensive plants to desalinate brackish groundwater and seawater.
They particularly point to a deal struck last year in which the district paid nearly $100 million to lease 900,000 acre feet of CAP water — about nine times Tucson's annual drinking water demand — for 25 years from the Gila River Indian Community. The tribe controls by far the largest single CAP water right in Arizona.
They also point out that other suburban subdivisions not in the district have the same legal right to pump.
Spencer Kamps, an attorney for the Home Builders Association of Central Arizona, says he struggles to understand why people talk so much about the groundwater district's ability to obtain water for recharge. Critics' time would be better spent looking at commercial, industrial and apartment developments that aren't even required to replenish for groundwater pumping, he said.
"If you don't like the district, let's have a conversation about how we don't want to grow in certain areas. Let's not call something unsustainable when it has water for the next 15 to 20 years. That's just false on its face," Kamps said.
Rob Anderson, a Phoenix real estate attorney long active in water issues, said the system isn't heading for a train wreck. The water district has long known that the availability of "excess" CAP supplies was going to shrink and has planned for that by seeking other supplies such as the Gila River purchase, he said.
"There are ocean and groundwater sources we don't use today. There are water solutions out there, including water conservation. As the cost of water has increased, we've seen water demand per person decline," Anderson said. "The market will perform. We will continue to be able to do as in the past, except that the water will be more expensive and face greater competition."
"Leadership and oversight"
Officials of the water replenishment district have declined to comment directly on the Kyl Center report's findings, but issued a statement that it has fulfilled its duties effectively.
It said the district has demonstrated fiscal responsibility "while securing a robust water supply portfolio that will be available through the mid-2030s." Every five years, the water district reviews the viability of its plans, which it updates every decade.
"The leadership and oversight provided by the CAP board has positioned CAGRD as a strong and stable component in the fabric of Arizona's water policy," the statement said.
But a longtime CAP board member and former Arizona Department of Water Resources official, Jim Holway, said the water district may be headed down an unsustainable path, because of the growth in the district's share of all development in the three counties.
While the water district's "pump and replenish system" is logical to have as part of a region's water supplies, "if we get to where a city of some size counts on this as a major portion of its water supply … that starts to be a convoluted and inefficient way to run a water system," Holway said.
The increase in reliance on the district to nearly 30% of all new subdivisions "should be a cause for concern," he said, "and is clearly unsustainable if it continues to grow."
Contact reporter Tony Davis at tdavis@tucson.com or 806-7746. On Twitter: @tonydavis987.