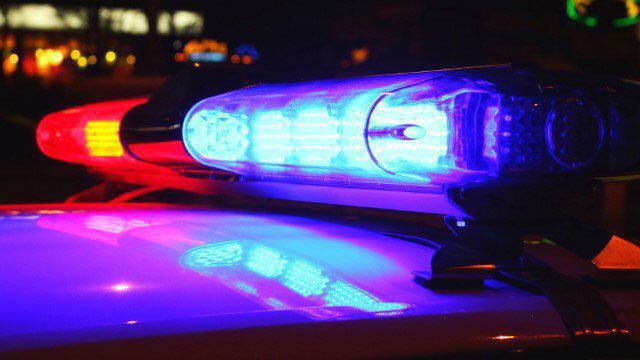 A long-running scheme to smuggle marijuana, cocaine and cash through a UPS hub in Tucson ground to a halt after 11 people were arrested in recent weeks, authorities said.
The investigation began in 2017 after Tucson police and special agents with Homeland Security Investigations found evidence that drug traffickers were using UPS employees to ship narcotics throughout the eastern United States, as well as to ship money back to Tucson.
"This investigation has identified and mitigated vulnerabilities in the shipping infrastructure that has allowed for the undetected trafficking of narcotics for more than a decade," John Leavitt, commander of the multi-agency Counter Narcotics Alliance, said in a news release.
In recent weeks, officers arrested 11 people in Pima County, including four UPS employees, according to the news release. They face various state charges related to drug smuggling and money laundering.
Law enforcement commended UPS for their assistance in the investigation, according to the news release.
Records in Pima County Consolidated Justice Court show UPS provided security videos to police in which several UPS employees picked up illicit packages and navigated them through a UPS hub on Tucson's south side.
Officers seized large amounts of narcotics, about 50,000 counterfeit THC vape pens, and equipment to manufacture drugs, according to the news release.
Officers also seized an undisclosed amount of cash, a Chevrolet Corvette, a Range Rover, and Ford Raptor trucks.
Mario Barcelo, a 49-year-old UPS employee, is accused of running the smuggling ring, according to court documents. He and Gary Love, 40, also a UPS employee, are accused of coordinating the arrival of the illicit packages to the UPS hub and making sure the packages were not detected.
Police tracked phone calls made on Barcelo's phone, including arrangements to ship a package of cash that also contained a GPS tracking device placed inside by law enforcement, from Ohio to Tucson in March. The GPS device indicated Barcelo picked up the package at the UPS hub and delivered it to a residence. Intercepted phone calls showed Barcelo arranging multiple shipments of drugs and money through the UPS hub, court records show.
Police said some of the vape pens and cash were seized at the home of Raul Garcia Cordova, 47, who investigators believe financed the operation. Agents also found pounds of marijuana hidden under a Jacuzzi tub in the master bathroom of Cordova's house, according to charging documents.
Jonathan Gallegos, 26, was accused of taking payments of $2,000 to arrange the shipment of narcotics-filled parcels across the country, according to charging documents. He is accused of passing the parcels to Martin Siqueiros, 31, who would then give them to Love to be shipped, authorities said.
Gallegos is suspected of being part of a larger drug-trafficking organization in Mexico, according to court documents.
In an incident in May, investigators said they followed Siqueiros to Gallegos' house, where Siqueiros allegedly picked up a parcel of narcotics and took it to Love at the UPS hub on Tucson's south side. The parcel was destined for North Carolina, but it was intercepted in Louisiana by law enforcement after a drug-sniffing K-9 alerted to about 10 pounds of marijuana inside the parcel.
In November 2018, Siqueiros met with an undercover officer at a house in the 5200 block of South Park Avenue, according to court documents. Police said the officer had a package ready to be shipped with fake cocaine. Siqueiros asked the officer for a mailing address, went inside, and came back out with UPS labels. The officer paid a co-conspirator $2,000 to ship the package. Siqueiros filled out the shipping label, put it on the box, and handed the officer a copy of the label, police said.
Police said Fernando Navarro Figueroa, 32, Abraham Felix Navarro, 27, and Heriberto Martinez Bojorquez, 24, are suspected of running stash houses for the smuggling organization.
Thomas Mendoza, 47, was accused of driving a UPS truck to pick up a box of cash from Ohio that arrived in Tucson in June. Police said Mendoza delivered the box to Barcelo at a gas station near Interstate 19 and West Ajo Way.
Michael Castro, 34, is accused of using his position as a UPS driver to help smuggle drugs.
Police said Castro met with an undercover officer behind a store in the 1600 block of West Valencia Road in November 2018. While dressed in his UPS uniform, Castro allegedly took a box containing a kilo of fake cocaine headed to North Carolina and, unbeknownst to Castro, a GPS tracking device. Castro took a $100 delivery payment and thanked the officer, according to court documents.
In January 2019, Castro allegedly met another undercover officer behind the same store and took another box with cocaine. The next month, Castro met an undercover officer at a restaurant in the 1300 block of West Irvington Road to pick up another box with fake cocaine, police said.
In March, officers gave Siqueiros a similar box, this time headed to Ohio, at his house. Officers followed Siqueiros to a retirement community in the 6200 block of South Commerce Court, where Castro was waiting for Siqueiros in the parking lot inside a UPS truck. When Castro drove away, the GPS device showed the cocaine-filled box was in his UPS truck.
In May, a box with a kilo of fake cocaine and a GPS device was delivered to Gallegos' residence, according to court documents. The same day, the GPS device showed it was delivered to the retirement community on South Commerce Court. Officers saw Siqueiros meet with a driver of a UPS truck, later identified as Castro, who left with the box.
Victor Molina, 32, was accused of arranging the drug shipments, according to court documents. In November 2018, police said Molina told an undercover officer that he had associates who could ship parcels through UPS undetected. Molina told the undercover officer the going rate for sending cocaine through UPS was $2,000, according to court documents.
The Arizona Attorney General's Office is handling the prosecutions.
Get local news delivered to your inbox!
Subscribe to our Daily Headlines newsletter.