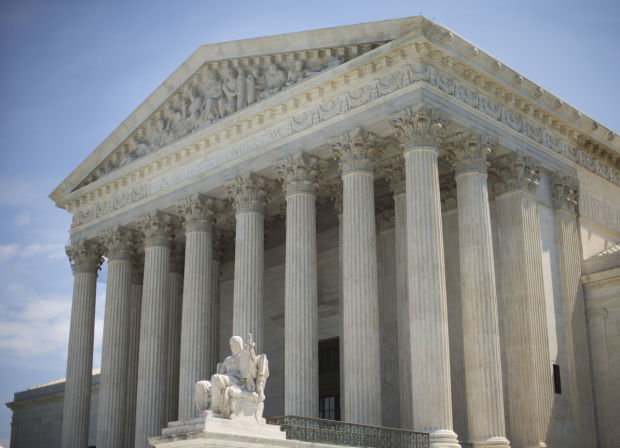 The U.S. Supreme Court on Monday refused to reinstate a 2002 voter-approved amendment to the Arizona Constitution that denied bail to anyone accused of rape.
Without comment, the justices let stand a year-old Arizona Supreme Court ruling that the seriousness of the charge, by itself, is insufficient to result in automatic denial of release pending trial.
The state's high court, in its 4-3 decision, had said the only constitutional way to deny bail is for prosecutors to prove that the defendant in question poses a specific threat, and that there are no conditions of release that can be imposed that would still protect the public.
Monday's ruling came despite arguments by Assistant Attorney General Rusty Crandell that the crime of rape is a "uniquely horrifying act" and there is a "frightening and high risk" that sex offenders will reoffend.
He also said the law in question has procedural safeguards.
Those include requiring prosecutors to prove to a judge that "the proof is evident or the presumption great" that the defendant did, in fact, commit the crime.
None of that was sufficient to gather the necessary four votes among the U.S. justices to consider the arguments..
Prior to 2002, it was presumed that people charged with a crime were entitled to bail. There were only a few exceptions, like those for which the death penalty could be imposed, offenses committed while someone already was out on bail, and felonies where the person charged poses a substantial danger to other and no conditions of release could assure safety.
The 2002 voter-approved state constitutional amendment added various sex offenses to that list.
This isn't the first time courts have voided a provision of Arizona laws on bail.
In 2014, the 9th U.S. Circuit Court of Appeals voided a 2006 voter-approved change to the Arizona Constitution that made bail unavailable to those charged with "serious felony offenses" if they are in this country illegally and there is "evident" proof the person is guilty of the offense charged.
The federal appellate judges said the measure violates the U.S. Constitution. The majority said the right against being deprived of liberty without due process extends to "even one whose presence in this country is unlawful."
The U.S. Supreme Court also declined to disturb that ruling.