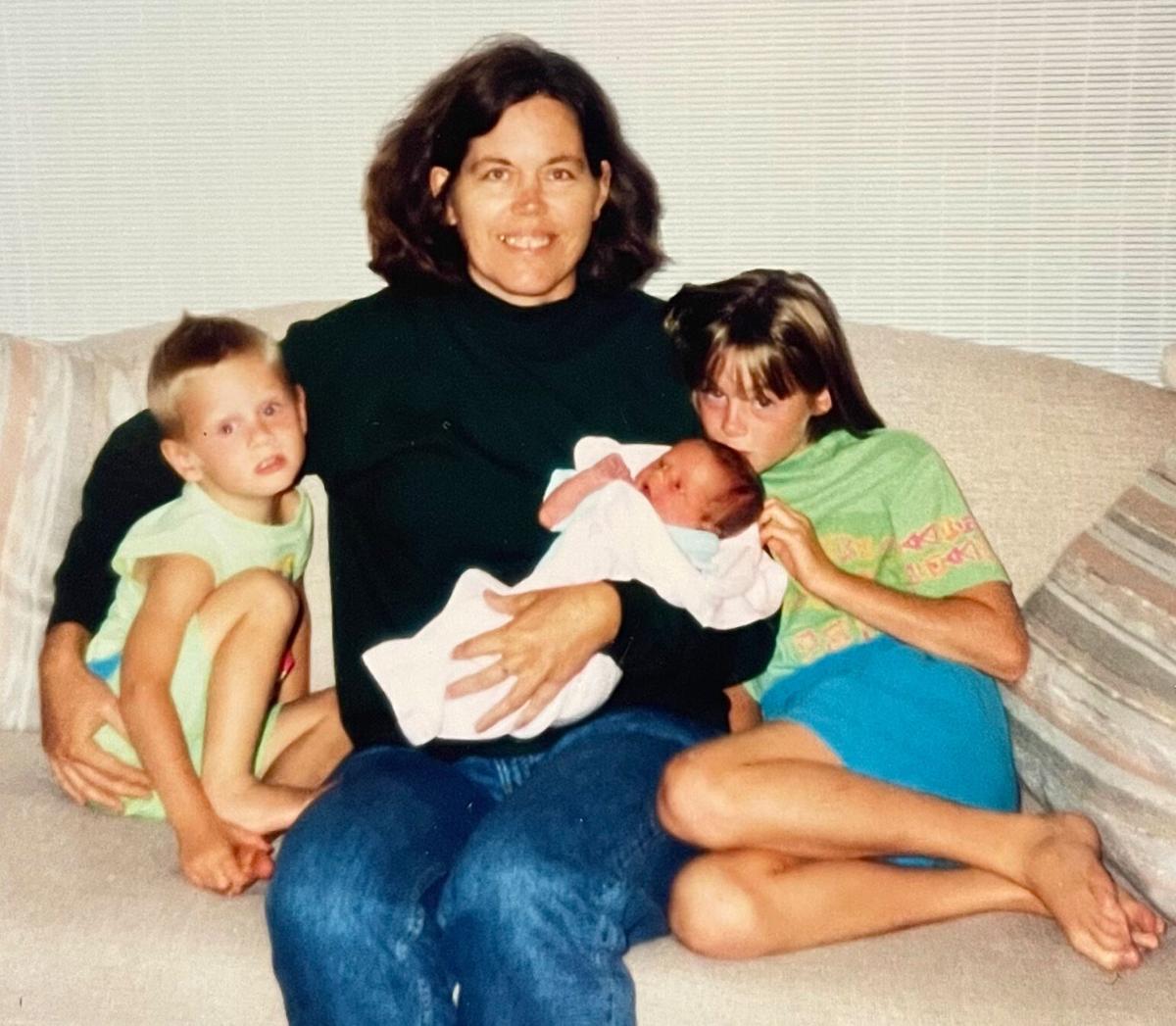 Bettina Bailey, co-owner and main proprietor of the Book Stop — a well-known used bookstore in Tucson — died suddenly of a massive cerebral hemorrhage at St. Mary's Hospital on June 19. She was 74.
"She was everything. She was my big sister and I admired her so much. I will miss her presence. I could always count on her. I just don't know what I am going to do without her," said her sister Anne Lane.
"We grew up with books. We had books all over the house, and we would act out stories in books," Lane recalled of their childhood. Some of the characters were Captain Ahab from "Moby Dick" and Captain Nemo from "Twenty Thousand Leagues Under the Sea."
The younger sister also remembered when Bailey would play the librarian and collect books that Lane would check out. "She would fine me if I did not return them on time," said Lane and let out a laugh.
She had a large impact on Lane's children, who spent much time in the bookstore while growing up, Lane said. Then there were the times each year after Christmas dinner when the family would go to the big box that held Christmas books that Bailey, known as "Aunt Teeny," would bring for all to enjoy.
Bailey was a "true bibliophile" or a person who collects or has a great love of books, said her business partner Claire Fellows. "She was devoted and dedicated to the Book Stop. She had many, many friends. They are going to miss her, and I am certainly going to miss her presence," said Fellows, who will re-open the store June 30.
"If I didn't have answers about books, she did. She knew who wrote them and what they were about," said Fellows, describing how clients respected her knowledge and gravitated toward her in the shop of used, rare, out of print and scholarly books that were obtained mostly from customers.
The Book Stop was founded in 1967 on North Campbell Avenue and East Grant Road, and when the owner put it up for sale, Bailey and Fellows purchased the business in the early 1990s. In 2007, the business moved to its present location at 214 N. Fourth Ave.
Bailey, a Tucson native born March 19, 1947, graduated from Tucson High School in 1965. She traveled after high school to Europe and Scandinavia and lived in a kibbutz for six months in Israel.
She subsequently enrolled at the University of Arizona, majoring in art, and graduated in the 1970s. She then went to work at the Book Stop, said Lane, who also worked there after she retired from teaching.
Fellows recalled Bailey had a kind heart and offered homeless people respite in the bookstore, providing them with food and refreshments. She worked to find them community resources to aid them.
She also loved dogs and adopted several, and would find homes for strays. She provided treats to dogs that came to the shop with their owners who browsed the aisles.
In addition to her sister Anne Lane, Bailey is survived by her brother-in-law, Franklin Lane; nieces Olivia Lane and Avery Lane; and nephew Rader Lane.
A celebration of life for Bailey will be held at the Book Stop in early August. Information will be posted on the shop's Facebook page and its website, bookstoptucson.com
Contact reporter Carmen Duarte at cduarte@tucson.com or 573-4104. On Twitter: @cduartestar