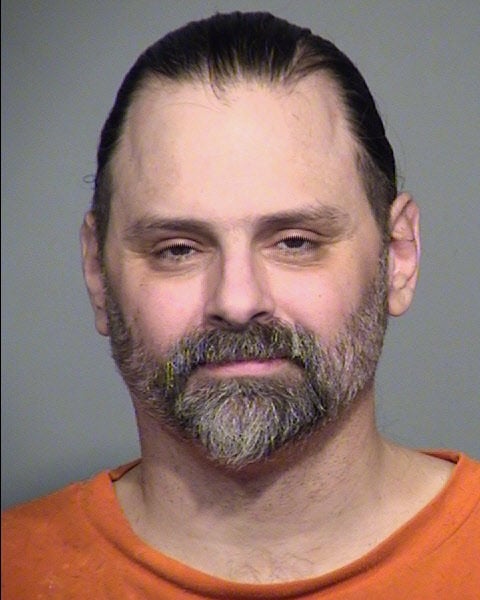 PHOENIX — The Arizona Supreme Court on Thursday upheld the guilty verdicts and death penalty of a man who took part in a pair of 2009 home invasion murders in Arivaca linked to a Minutemen border militia group.
Justice John Pelander, writing for the court, rejected a series of arguments presented by attorneys for Jason E. Bush that he did not get a fair trial.
Those contentions ranged from the procedures used in the pretrial questioning of potential jurors to the contention that jury did not properly consider his mental illness and troubled past in deciding to sentence him to death.
Pelander also said Pima County Superior Court Judge John Leonardo did not err in refusing a request to move the trial out of the county due to pretrial publicity.
Pelander said the trial occurred far after the initial news stories and that the reporting was "largely factual."
The court also said there was nothing wrong with Gina Gonzales, the wife and mother of the victims, from telling the jury considering the sentence the impact the crime has had on her life.
But the court split on the question of the death penalty.
Appellate Judge Lawrence Winthrop, sitting on the case because Justice John Lopez could not because he had formerly worked at the Attorney General's Office, said he believes the death penalty violates a state constitutional provision against "cruel and unusual punishment."
"Given the continued reports that demonstrate defendants may be sentenced to death because of jurors' inherent bias, and studies that demonstrate the death penalty has no identifiable deterrent effect, the answer to the question of whether the cost of the death penalty outweighs the societal benefit is a resounding, 'no,' '' he wrote.
According to prosecutors, Bush was part of a plan by Shawna Forde, founder of Minutemen American Defense, to rob and kill people she believed were drug smugglers to fund her organization.
The home invasion involved Bush, Albert Gaxiola and Forde. Evidence presented at trial showed that they killed Raul "Junior" Flores and 9-year-old daughter Brisenia. They also attempted to kill Gina but left after she managed to shoot Bush.
Forde was sentenced to death for the slayings. Gaxiola received two life sentences.
Separate from the question of Bush's guilt, Pelander said Winthrop is off base in his arguments about the constitutionality of the death penalty.
Pelander said the Arizona constitutional provision is virtually identical to the Eighth Amendment of the U.S. Constitution. And the U.S. Supreme Court has ruled that amendment does not bar capital punishment.