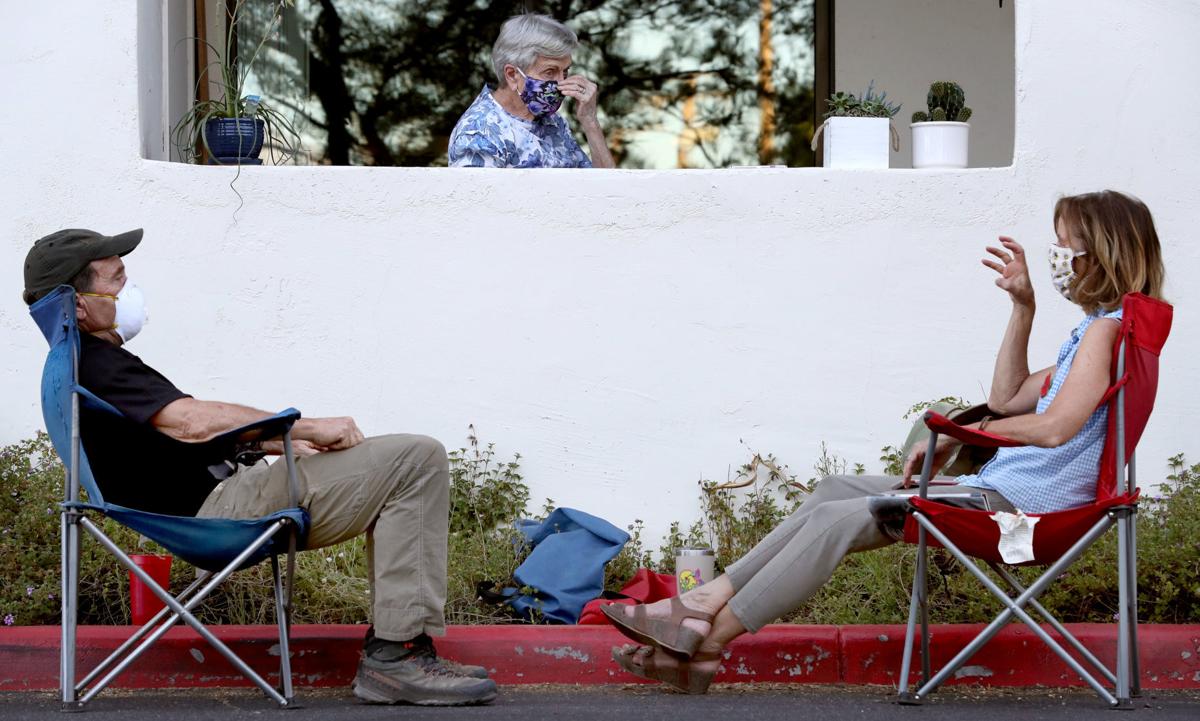 Margaret Pfander used to make a trip to her son's house for dinner nearly every Sunday.
She hasn't done that in a while.
The 91-year-old lives at Villa Hermosa, a retirement community on Tucson's east side. Pfander lives independently and has her own car, but she's staying put for now — with the exception of doctors' appointments and getting some fresh air to peek at wildflowers.
In response to the coronavirus pandemic, Villa Hermosa has tightened its visitor policy to medical and hospice care providers only, in addition to adult visitors of residents who are nearing the end of life. Many other retirement communities and assisted living homes have implemented similar policies.
Nonetheless, residents of senior living communities around Tucson have found ways to stay connected to loved ones and engaged in daily life.
Pfander lives on the first floor at Villa Hermosa and has a patio, which means her son, Mike Pfander, is still able to communicate with her face-to-face from a distance — even though he can no longer go inside her apartment.
For the last several weeks, he and his wife Jeanne Pfander have pulled up folding chairs in a driveway, distancing themselves far enough away from Margaret Pfander as she sits on the patio, obeying CDC guidelines, but close enough to talk without screaming. He and his wife visit a few times a week.
"It just maintains your connection and your feeling of family and love and commitment and all the things that go with having a longstanding, healthy relationship," Mike Pfander says.
"A parent is always happy to see their children," Margaret Pfander says.
Despite the pandemic, Mike Pfander still has plenty of daily in-person interactions. He runs a small construction company and is still working. He says the visits to Villa Hermosa are more important for his mom.
"For her, it's really tough," he says. "It's not so tough for us."
But Margaret Pfander says she has enough hobbies — from crossword puzzles to sewing — to keep her busy.
And she says she wasn't worried about losing her connection with family.
"There's always a way," she says. "You have the telephone and texting and the computer for emails to send pictures — and then they can call on Zoom and Skype. Technology really helps."
Staff at Villa Hermosa have offered guidance to residents on how to use digital tools to keep in touch with loved ones.
"Being able to 'meet' a new great-grandchild or be part of a video call with family across the country is such a great boost for residents' spirits and their overall well-being," Zest Director Ashley Seeber said in an emailed statement. Zest is a program for "well-being — built on personal enjoyment and new experiences," according to Villa Hermosa's website.
Other virtual tools include engaging in a digital tour of places across the globe, taking an online class on a number of topics or hosting podcasts, Seeber says.
Staff at senior living community Handmaker, in midtown Tucson, have also helped residents virtually connect with loved ones.
"That wasn't for her," Paulette DePasse says of her mom, explaining that the technology is a bit too advanced.
DePasse's mom had just settled into Handmaker when the pandemic hit. Some family members have been connecting with her by phone, but others — including DePasse — have decided to visit through a window instead.
"When they said we can't come back (inside) anymore, I told her we could see her through the window," DePasse says.
DePasse has to talk a bit louder than usual since her mom is behind glass, but she says her mom enjoys the visits.
"We know it's for (the residents') safety, so I have no complaints about it," she says. "It was just one of those things that hit suddenly."
On Tucson's east side at Fellowship Square, window visits aren't happening because of the facility's layout. However, to lift residents' spirits, Fellowship Square is hosting live concerts.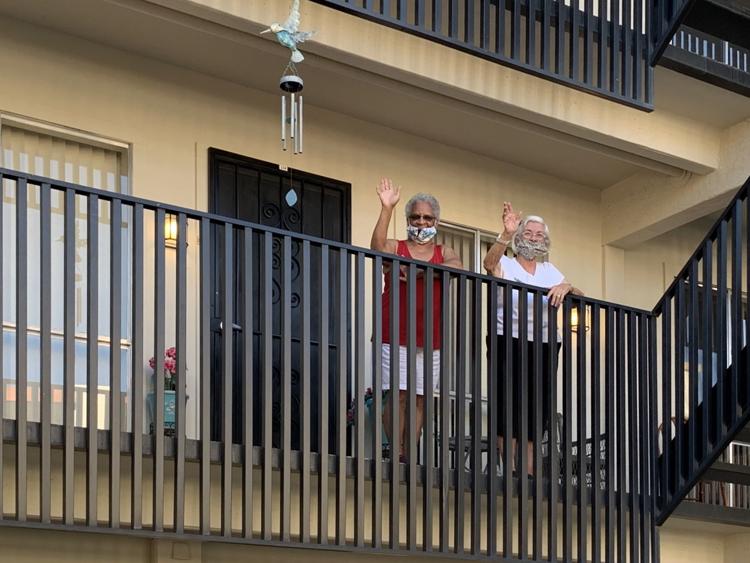 Musicians set up in the middle of the outdoor courtyard and residents can listen to the live music from the comfort of their balconies — and far enough away from residents, other than their own roommates, to practice social distancing.
During the first concert, staff counted about 50 residents sitting outside, enjoying the music.
The performances have been so well-received that Fellowship Square plans to host live concerts until the pandemic is lifted.
And even after that, Fellowship Square is considering keeping the concerts around so residents can mingle with one another amid the music.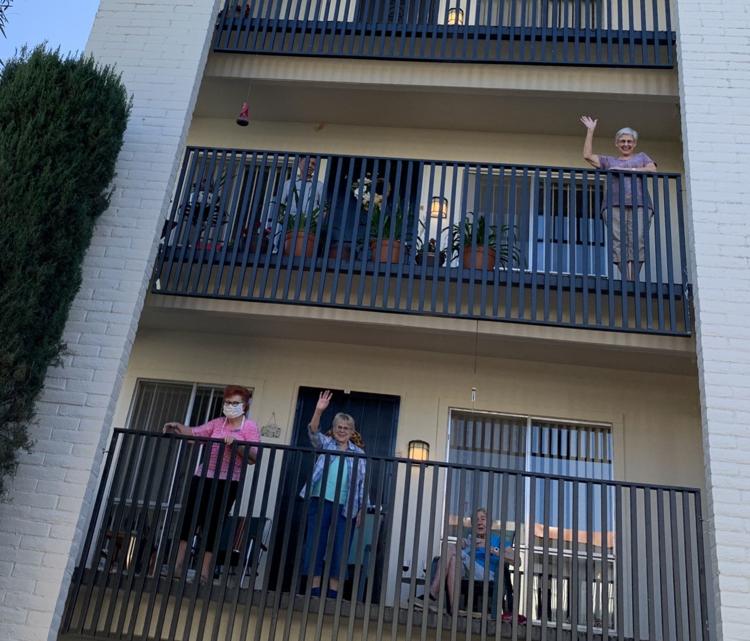 "We've always had great attendance with all of our activities and events here so with new social distancing requirements, we wanted to find a way to still offer our residents activities and ways to be social and interactive without leaving the safety and comfort of their homes," Jerri Ann Hooper, the community's director of marketing, said in an email.
"We are thrilled that these musical serenades have been so well received."
Photos for April 23: Tucson gets by during Coronavirus Pandemic
Tucson, coronavirus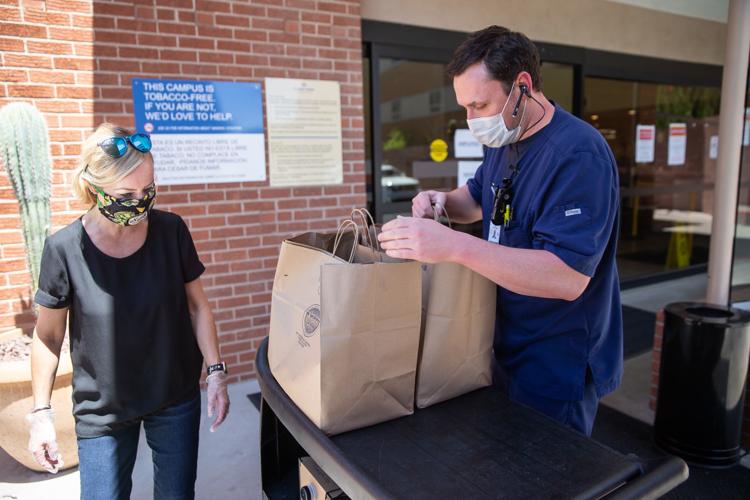 Tucson, coronavirus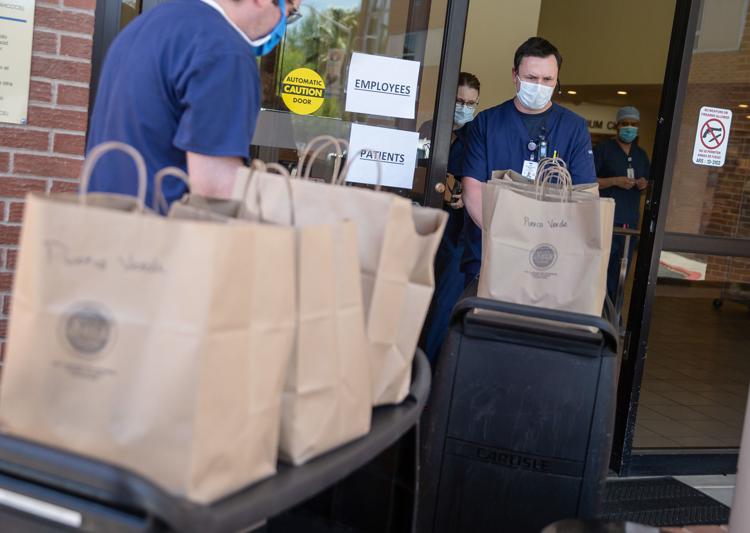 Tucson, coronavirus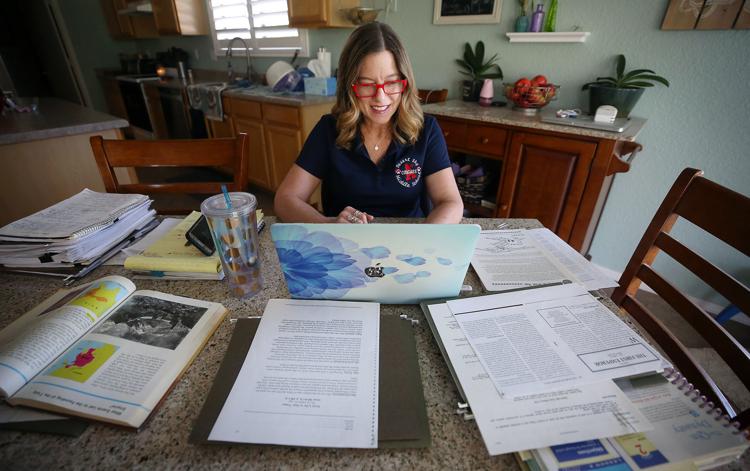 Tucson, coronavirus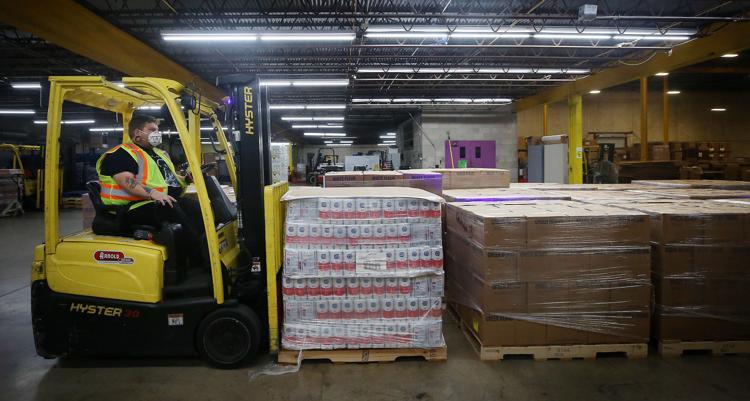 Tucson, coronavirus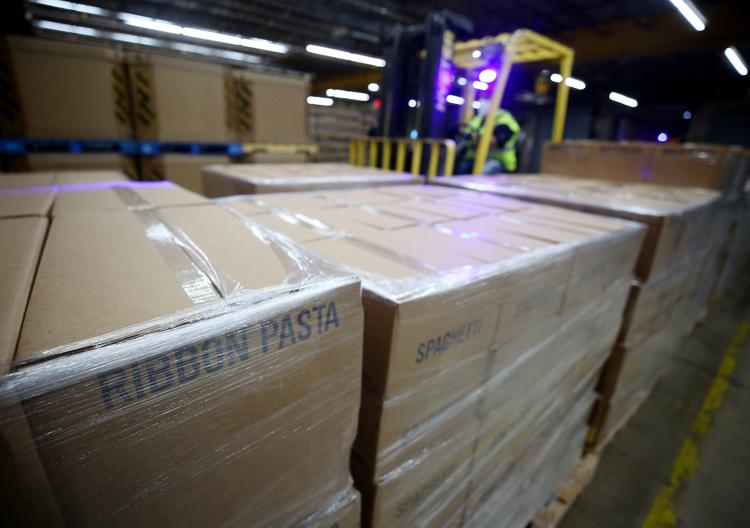 Tucson, coronavirus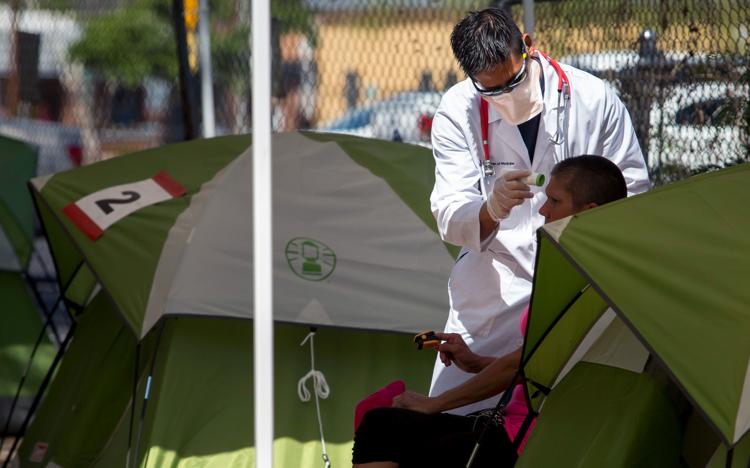 Tucson, coronavirus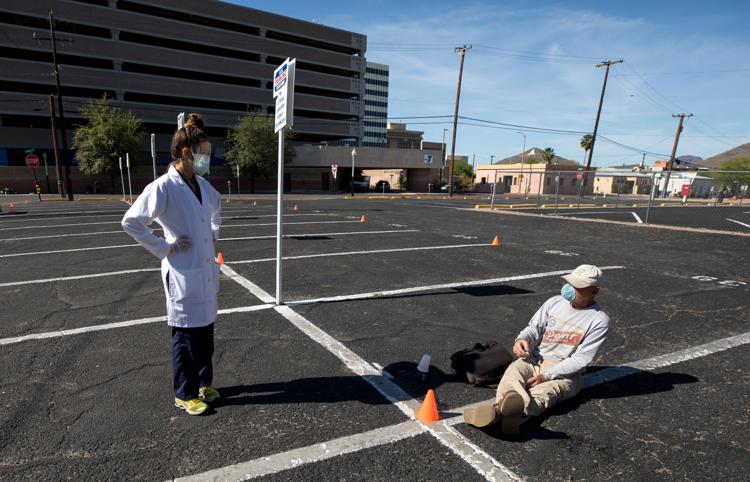 Tucson, coronavirus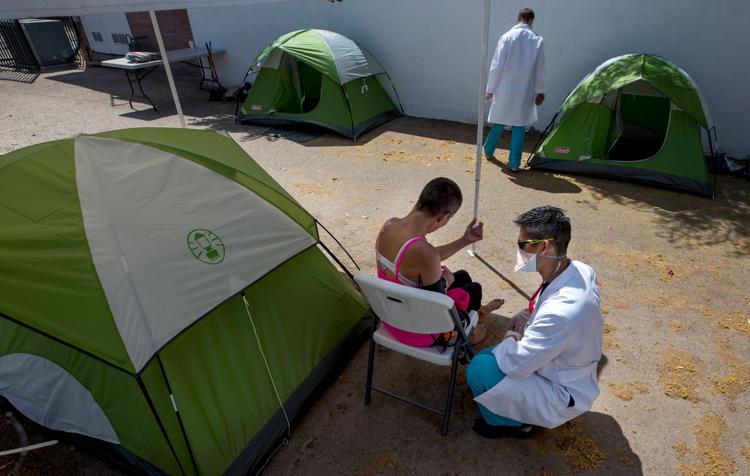 Tucson, coronavirus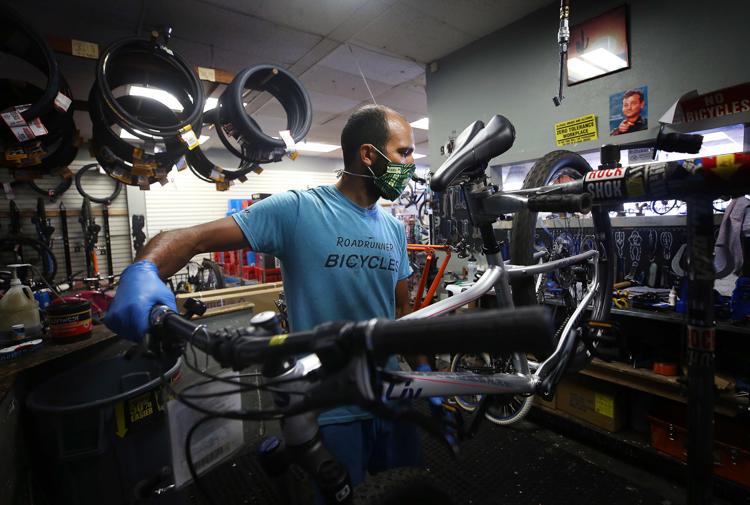 Tucson, coronavirus
Tucson, coronavirus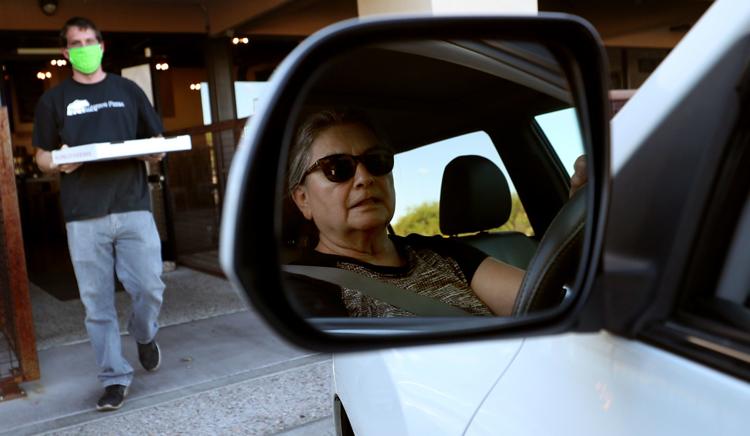 Tucson, coronavirus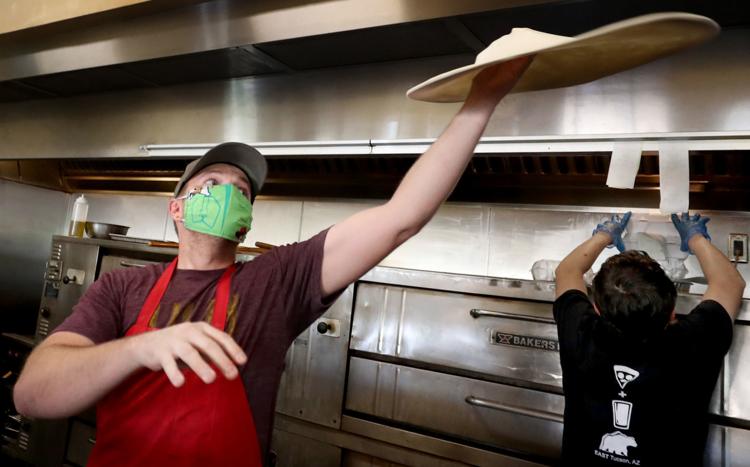 Tucson, coronavirus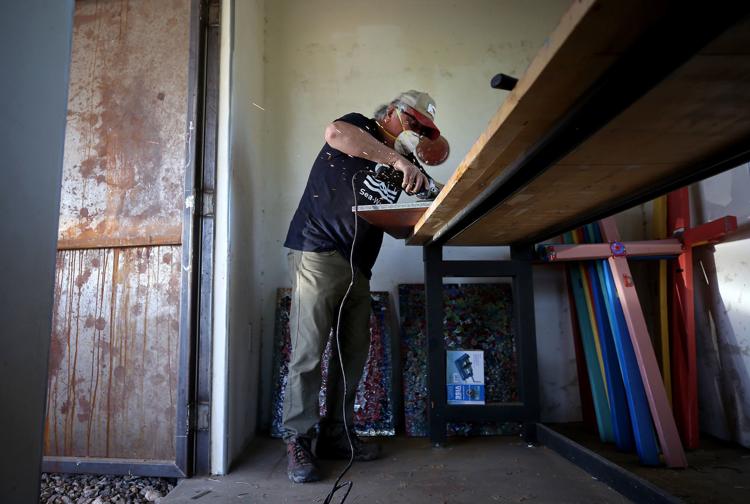 Tucson, coronavirus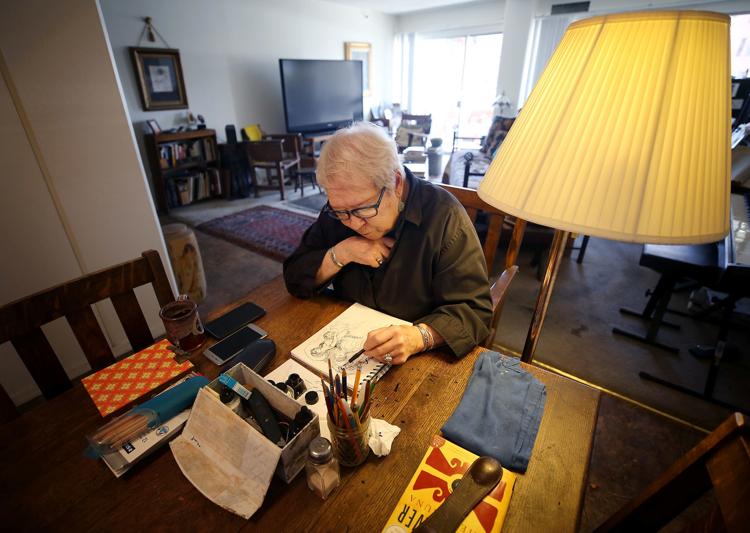 Contact reporter Gloria Knott at gknott@tucson.com or 573-4235. On Twitter: @gloriaeknott