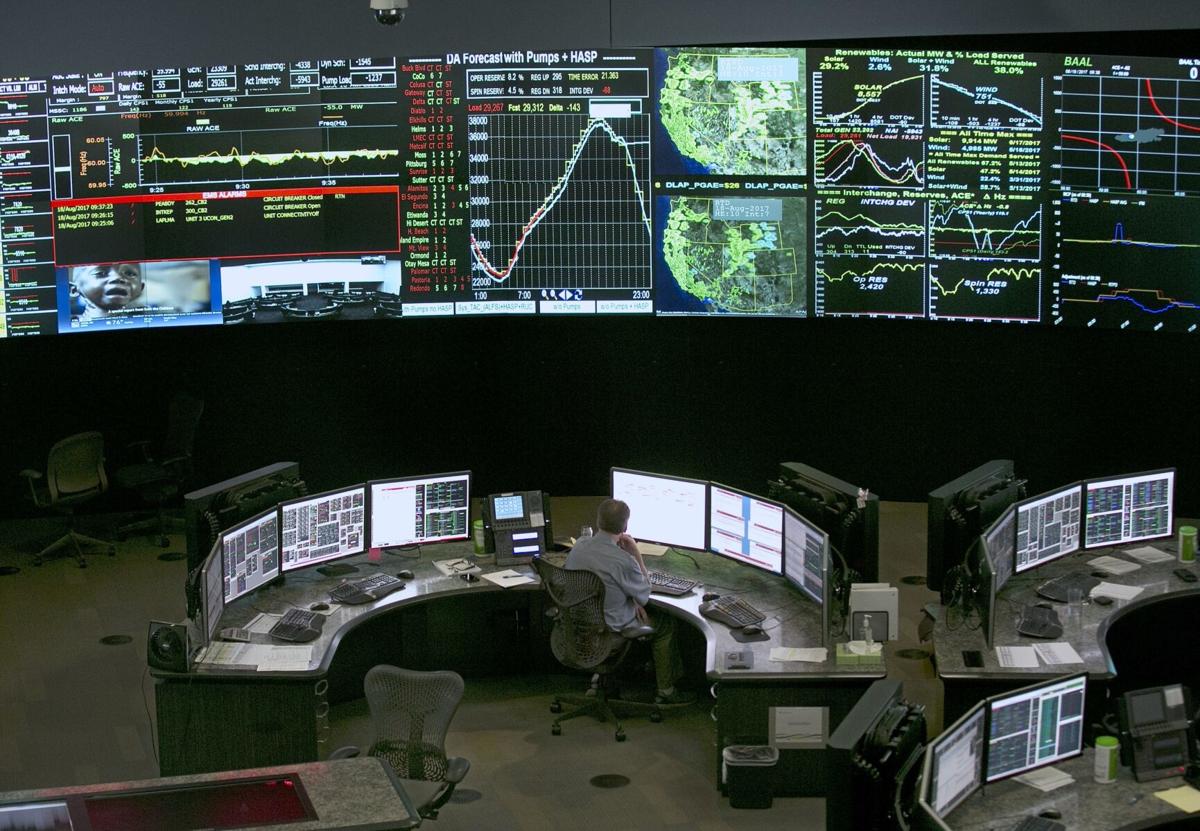 Arizona residents could be at greater risk of blackouts amid summer demand spikes, under a proposal by California's main grid operator to limit power exports to other states.
The California Independent System Operator (CAISO) recently filed a plan to give interstate power exports through its systems a lower priority when demand for power is high and supplies are tight.
But Tucson Electric Power, Arizona Public Service and other Southwest utilities say the plan could make it harder for them to get extra power to cope with extreme summer demand peaks, threatening service reliability.
"Limiting power flows this summer would be disruptive to energy markets during critical peak demand periods and would place electric service reliability at risk," TEP spokesman Joe Barrios said.
CAISO says its proposed changes are temporary and reasonable, but the utilities and the Arizona Corporation Commission are protesting CAISO's proposal, which is part of a tariff filed with the Federal Energy Regulatory Commission in late April.
In its filing, CAISO proposes prioritizing energy transfers within its systems above "wheel-through" transfers — interstate transfers that simply pass through CAISO's system — to help avoid power shortages that led the California power agency to impose rolling blackouts during a historic heat wave that smothered much of the West last August.
TEP and other Arizona utilities asked customers to conserve energy during the same period because they had difficulty getting supplemental power to maintain reserves, but they avoided any outages.
The CAISO board adopted the proposal as part of its summer readiness plan in March. TEP, APS, Salt River Project, the Arizona Electric Power Cooperative and Nevada-based NV Energy filed comments as a group with CAISO as part of a stakeholder process.
TEP and APS also sounded the alarm at the Corporation Commission, which at its open meeting last week voted unanimously to protest CAISO's proposal before the federal commission, which still must approve CAISO's tariff.
Southwest utilities often contract with power suppliers in the Northwest, for example, to have backup power available during extreme summer demand peaks.
"We're concerned the proposed changes from CAISO would make it more difficult to secure short-term energy supply during periods when there are unplanned disruptions in our regional power supply, such as generating unit outages, during the summer when our customers need it most," TEP's Barrios said. "We're always concerned about conditions that could contribute to service outages."
TEP also is concerned CAISO's proposal would lead to significant increases in the cost of purchased power, which is passed through to customers through their rates, Barrios said.
As a group, the Southwest utilities say CAISO's proposal — including a required 45-day notice to CAISO of power-supply contracts in order to get priority status — would disrupt short-term power trading and unfairly give utilities on CAISO's system "priority access" to vital emergency energy supplies from the Northwest.
The utilities also contend that CAISO's plan violates FERC's open-access and nondiscrimination requirements.
"CAISO is essentially exporting to the rest of the West its reliability issues," the utilities said.
CAISO spokeswoman Anne Gonzales stressed that the changes adopted by the agency's board would be temporary and "would only be used during times of significant stress on the grid."
"During extremely tight supply conditions, the proposal would give high-priority access to balancing authorities outside of California to wheel through the CAISO system if that balancing authority is using the wheel-through to meet its resource adequacy reliability needs," she said.
But CAISO would no longer provide the same, high priority for wheel-through transactions that were not scheduled only for economic reasons, Gonzales said, adding that CAISO officials believe the proposed policy "respects open access transmission rules."
"It's our position that serving native load during a crisis still preserves those open access transmission policies, and we will collaborate with our western regional stakeholders to find a long-term solution that best serves all the parties," Gonzales said.
The priority change would expire next May, under CAISO's proposed tariff.
FERC typically has 60 days to rule on a filed tariff, unless it grants a request for an extension.
The Corporation Commission staff is preparing a letter to FERC opposing the CAISO proposal that will be sent on behalf of the commission, and the staff also plans to formally intervene in the proceeding, commission spokesman Nick Debus said.