Tucson's police chief is keeping his job.
The city manager says after a long talk with Chief Chris Magnus, he has decided not to accept the chief's offer to resign.
City Manager Michael Ortega announced his decision Thursday afternoon in an email to the mayor and City Council members, most of whom did not want the chief to step down over an in-custody death the police department failed to make public when it occurred two months ago.
Ortega, who is ultimately responsible for the chief's fate, said he discussed the situation with the chief and also considered the views of the community and Ingram-Lopez's family in reaching his decision.
"Based on these discussions and the strong support for Chief Magnus the majority of you have already publicly expressed, I am not accepting Chief Magnus' offer," he told the council.
"The family of Carlos Ingram-Lopez, through their attorney, has communicated to me that they did not ask for the Chief's resignation, and they do not want him to step down or be removed as the head of TPD," Ortega wrote.
"Many community members and neighborhood leaders have also reached out to me to express their support for Chief Magnus and the work he has done in their neighborhoods and in our community," he said.
Ortega said he believes Magnus' leadership "is exactly what we need in these difficult times."
Getting rid of the chief now "will not help us continue to transform our police department," he wrote.
"We still have work to do to continue transforming our police department to meet our community's expectations."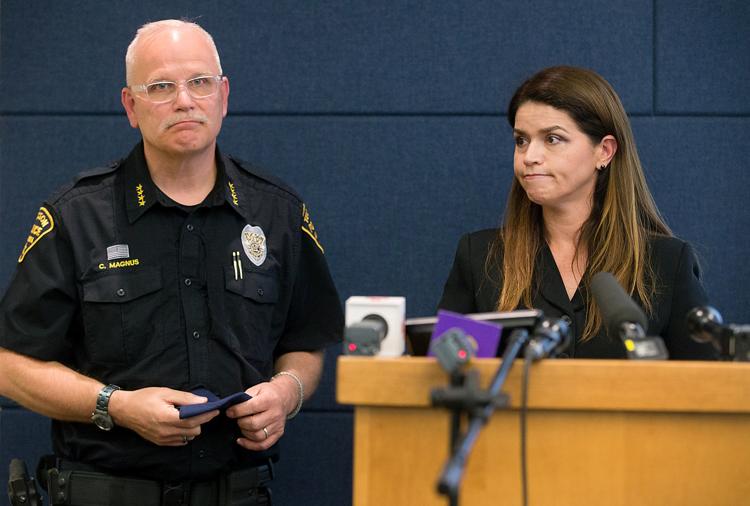 Mayor Regina Romero, who was standing next to Magnus when he made the offer to step down during a news conference on Wednesday, said she did not believe "the chief should resign."
"Chief Magnus has brought forward thinking changes to TPD policies, practices and trainings, and has built strong relationships with our community since he joined the Department in 2016," Romero said in a statement. "Now is the time to work together and rebuild public trust in our police department by increasing transparency, ensuring accountability, and re-imagining how we provide safety to our community. I look forward to working with Chief Magnus to accomplish these reforms."
On Thursday night, family, friends and the community were planning to hold a vigil at the El Tiradito shrine downtown in honor of Ingram-Lopez.
Contact reporter Carol Ann Alaimo at 573-4138 or calaimo@tucson.com. On Twitter: @StarHigherEd