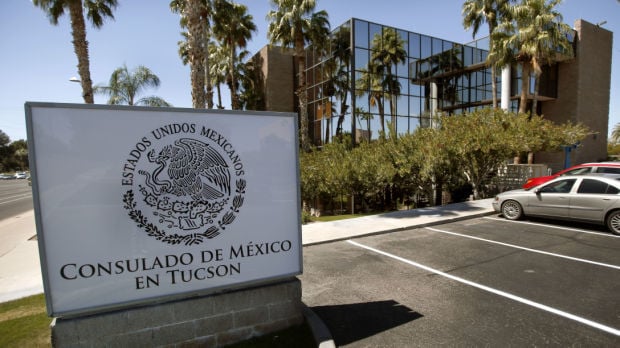 Tucson's new Mexican consul became big news in Mexico this week.
Mexico's foreign affairs ministry appointed Guillermo Rivera Santos, previously an activist for the ruling Morena party in Nogales, Sonora, as consul in September, despite a dearth of relevant experience.
On Nov. 19, four days after Rivera Santos took office in Tucson, local members of Morena held a meeting in the Tucson consulate, journalist Dolia Estevez reported in the Mexican publication Sin Embargo. Holding political party events in the consulates is strictly prohibited by Mexican law, she reported.
This week, the online publication Borderlinea reported that Rivera Santos convened a meeting at an unnamed west-side restaurant, and asked consulate employees to dig up dirt on Estevez to start a smear campaign.
Estevez, who lives in Washington, D.C., but is originally from Hermosillo, Sonora, reported the threat to Article 19, an international group that defends journalists and freedom of expression.
Rivera Santos denied ever threatening to launch a smear campaign against Estevez and declared his support for freedom of expression.
The foreign ministry appeared to take the situation seriously. On Tuesday, it announced an investigation into Rivera Santos and sent instructions to the embassies and consulates around the world to defend press freedom and investigate any threats.
Estevez, who has covered several controversial consular appointments, said Thursday, "What I'm addressing is the issue of using diplomatic posts, such as the consulates, to pay political favors."
"I'm not against naming political appointees. Everybody does it. The problem is the people they're appointing are not qualified."
Get local news delivered to your inbox!
Subscribe to our Daily Headlines newsletter.