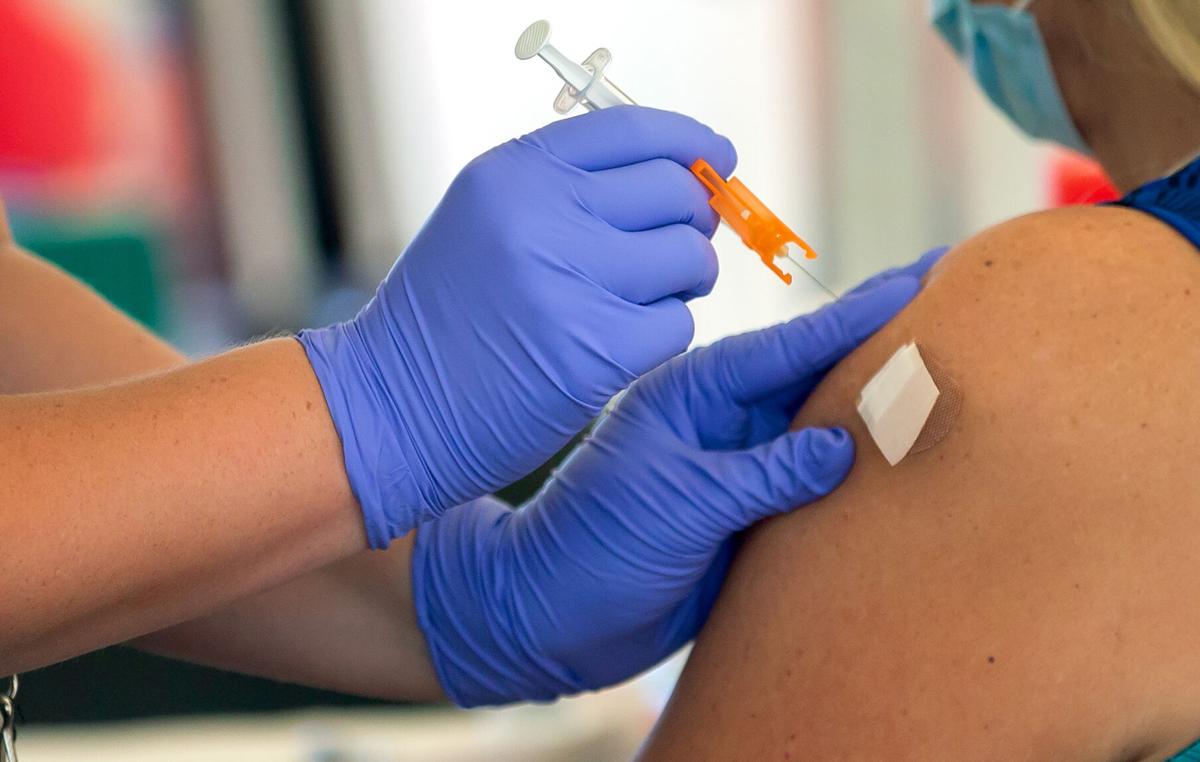 In Arizona and Pima County, COVID-19 cases have fallen for the second consecutive week after trending upward from the end of March through much of April.
"It's not a big decline, but it's there, it's noticeable," said Dr. Joe Gerald, an associate professor with the University of Arizona's College of Public Health. "In the big scheme of things it doesn't get us out of the woods or anything like that, but at least we're moving in the right direction again."
Meanwhile, the rate of COVID-19 vaccinations has been falling each week since around mid-April, but we may see a rise in the total number of doses administered now that the federal government has recommended expanding the vaccine rollout to children ages 12 to 15.
"We are going to see the number, the absolute number, of Arizonans who are vaccinated rise or increase now that a new group has been added to the eligible pool," Gerald said.
The U.S. Centers for Disease Control and Prevention specifically authorized the Pfizer-BioNTech vaccine for this new group of children.
Demand for COVID-19 vaccines was high on Thursday, the first day vaccine eligibility was expanded to include the new group of children, according to a statement by the Arizona Department of Health and Safety.
The department noted that anyone can search online for locations that offer the Pfizer-BioNTech vaccine at azdhs.gov/FindVaccine. And all state-run vaccination sites offer it. Children must be accompanied by a parent or guardian, who is required to sign a consent form.
While expanding eligibility will likely increase the percentage of the total population that has been vaccinated, it might paradoxically decrease the percentage of the eligible population that has been vaccinated simply because more people are eligible, Gerald said.
"When you talk about the proportion of Arizonans who get vaccinated, it's critical that you also communicate what denominator you're using to make that assessment."
So far in Arizona, 43% of the total population has received at least one dose of COVID-19 vaccine, according to the online ADHS chart of vaccine administration, as of Friday.
This is out of a total statewide population of around 7,189,020.
Before Thursday, everyone 16 and older was eligible to get vaccinated in Arizona. This was about 5,820,607 people, according to 2019 one-year estimates from the American Community Survey.
Out of this statewide eligible population, about 53% have received at least one dose of COVID-19 vaccine.
Now nearly 400,000 people have been added to the eligible population. That's how many children ages 12 to 15 live in Arizona, according to the ADHS.
It will take at least a month to vaccinate a sizable portion of this new group of children, Gerald said.
And they may never get vaccinated at an incredibly high rate, he said.
"I wouldn't be surprised if this group sees lower vaccination than older populations."
He points out that younger age groups generally have lower vaccination rates per capita.
Across the state, for example, nearly 83% of people 65 and older have received at least one dose of COVID-19 vaccine, according to ADHS data. The percentage of people vaccinated gets lower with each younger age group.
And since children don't decide for themselves to get vaccinated, this adds another complicating factor, Gerald said. Parents may hesitate to get their children vaccinated, even if the parents themselves are vaccinated.
"I think it's one of those things for parents to have confidence, they should talk to their child's health-care provider and ask them about it," he said.
While some parents may be hesitant, others are relieved that their children are now eligible.
The head of the ADHS, Dr. Cara Christ, said in a prepared statement that she witnessed this at vaccination sites last week.
"At each site, I saw how relieved parents are to protect their kids from COVID-19 — and to continue moving life back toward normal," Christ said. "I'm one of those relieved parents. My 13-year-old son received his vaccine yesterday and soon will have strong protection against COVID-19 and the possibility of infecting others."