Total COVID-19 cases have fallen for two consecutive weeks in Arizona and Pima County. This, along with other improving metrics, provides some hope that Arizona is turning the corner, even though the pandemic is still considerably worse than it was during the summer surge.
"The absolute levels are terrible," said Dr. Joe Gerald, an associate professor with the University of Arizona's College of Public Health. "It's horrible. But there is a glimmer of good news because we're getting better. Hopefully next week we'll be just a little bit less horrible than we are this week."
Gerald can't explain why cases have fallen and other metrics have improved. While he and his colleagues have theories, "no one knows," he said. But he expects it to continue.
The COVID-19 variants that are more contagious could threaten this progress, Gerald said. For example, the variant that originated in the United Kingdom has recently been discovered in Arizona.
"They can be game changers, if they grab a foothold here. So far, there's no evidence that they have," he said, adding that we should invest additional resources into our vaccination infrastructure to vaccinate more people faster.
Across the state, week-to-week cases decreased by 20% in the third week of January, dropping to 39,788, while the number of people tested for the virus fell by 13%. The percentage of positive diagnostic tests decreased from 20% to 19%.
Countywide, week-to-week cases decreased by 26% to 5,209 over the same period, while the number of people who were tested fell by 10%. The percentage of diagnostic tests that detected the virus also fell from 19% to 16%.
"I do believe that this is a real improvement. I really do. And I have been hesitant to say so up until this week," said Dr. Francisco Garcia, Pima County's chief medical officer.
He is more confident that this won't be a short-lived improvement for a couple reasons.
First, the nation is also heading in a similar direction. Also, the three primary indicators he follows at the county level are all showing improvements. Case counts are falling. The percentage of COVID-19 tests coming back positive has now dropped for several consecutive weeks. And fewer people are showing up at the hospitals with a COVID-like illness.
"I think we can sustain it if we don't get sloppy again," he said. "And if we continue to do the common sense kinds of mitigation measures that we have tried to reinforce."
In other words, keep wearing your mask.
He added that eventually vaccinations will be the game changer that will reduce hospitalizations and deaths.
In Pima County, 101,393 total vaccine doses have been administered, according to the Arizona Department of Health Services, as of Friday. That's 9,706 doses per 100,000 people. Many have not yet received the full two doses.
Statewide, a total of 592,288 vaccine doses have been administered, which is a rate of 8,239 per 100,000 people.
About 80,773 people have received the full two doses statewide, according to data from the Centers for Disease Control and Prevention, as of Friday. That's a rate of 1,110 people per 100,000 people.
On Wednesday, the director of the Biodesign Institute research center at Arizona State University, Dr. Joshua LaBaer, served up a reminder of how deadly the virus has been.
"If you were to take the year from Feb. 1 to Feb. 1, COVID-19 is the number one cause of death in Arizona," he said at a news conference. "It's the leading killer in our state at the moment. It is outpacing heart disease, cancer and all other causes of death."
Across the state, COVID-19 deaths fell by 7% to 845 in the second week of January, according to the ADHS chart of deaths by date.
In Pima County, 126 people died of COVID-19 in the second week of January, 13% fewer deaths than the week before, according to the data published by the county's health department.
Only 9% of both inpatient and ICU beds were available on Thursday across Arizona, according to an ADHS chart of hospital bed usage and availability, as of Friday. Statewide bed capacity hasn't changed much in the past week, but the percentage of beds taken by COVID-19 patients has decreased.
New coronavirus hospitalizations fell statewide by 34% to 2,455 in the second week of January.
In Pima County, coronavirus hospitalizations fell by 22% to 338, according to data published on Wednesday by the county health department.
The number of people who were hospitalized and died could increase as more data is potentially backfilled.
The Star waits two weeks to interpret these metrics to account for these delays, but sometimes the delays take longer.
Photos: COVID-19 vaccinations in Tucson, Pima County
COVID-19 vaccination clinic, retirement community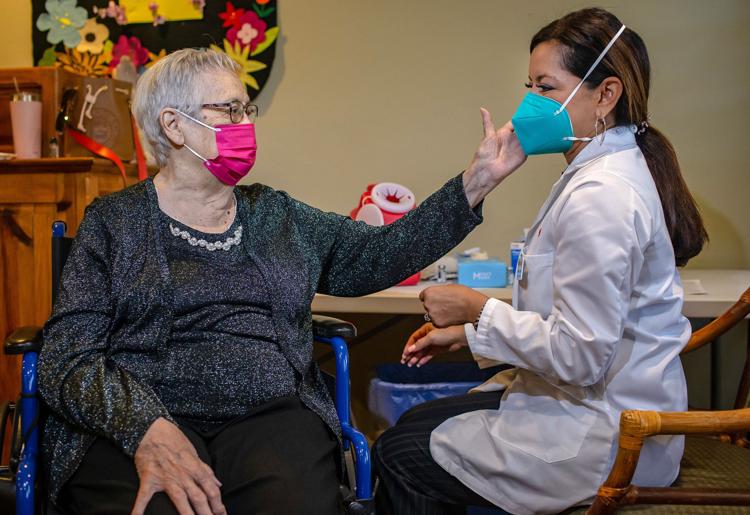 COVID-19 vaccinations, University of Arizona Mall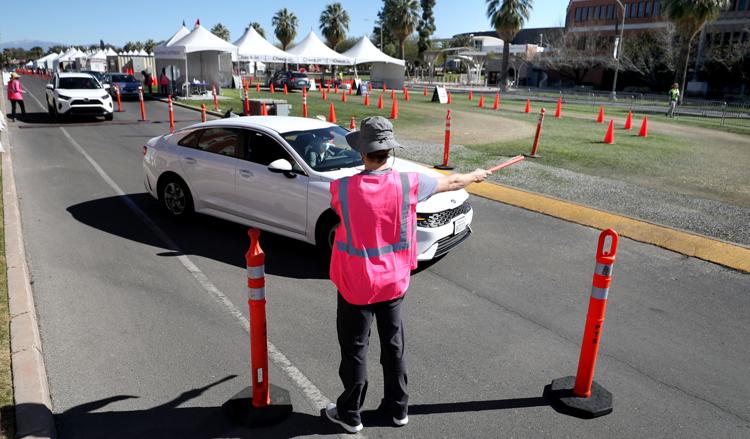 COVID-19, clinic, TCC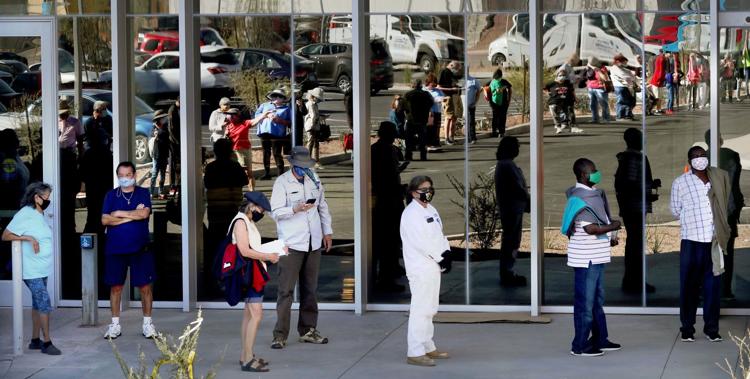 COVID-19 vaccinations, PIma County, Hacienda at the Canyon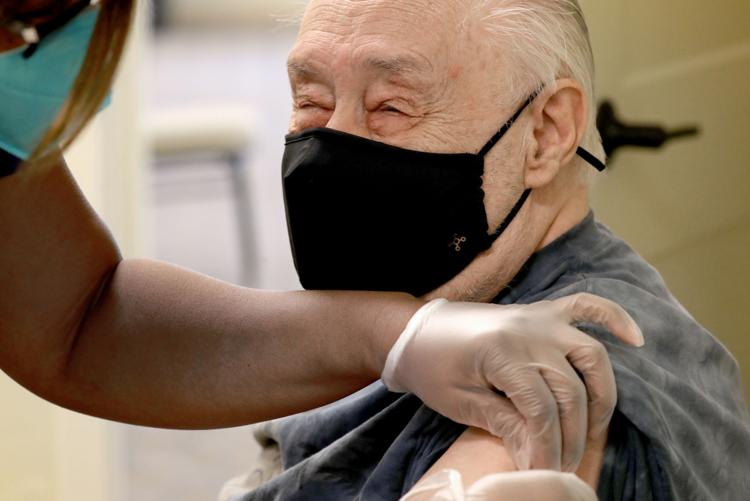 COVID-19 vaccinations, PIma County, Hacienda at the Canyon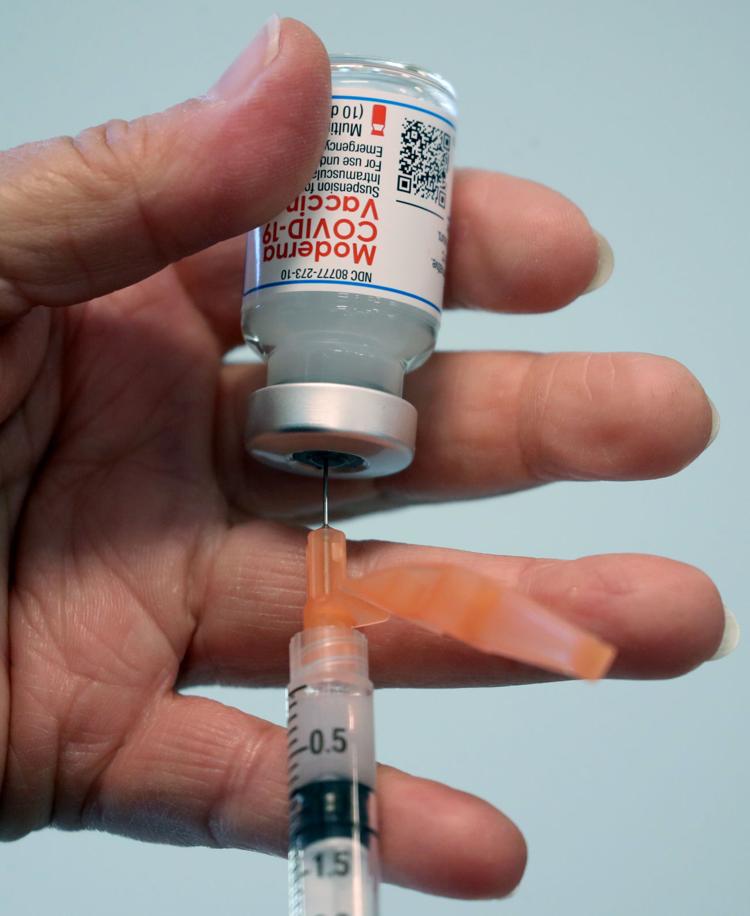 COVID-19 vaccinations, PIma County, Hacienda at the Canyon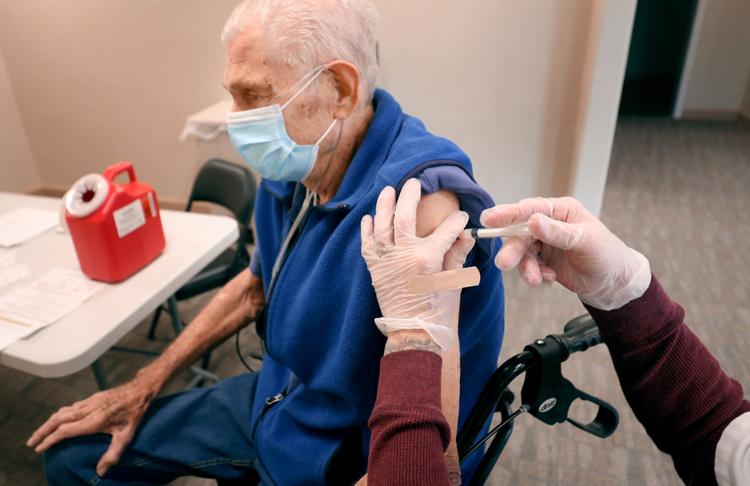 COVID-19 vaccinations, PIma County, Hacienda at the Canyon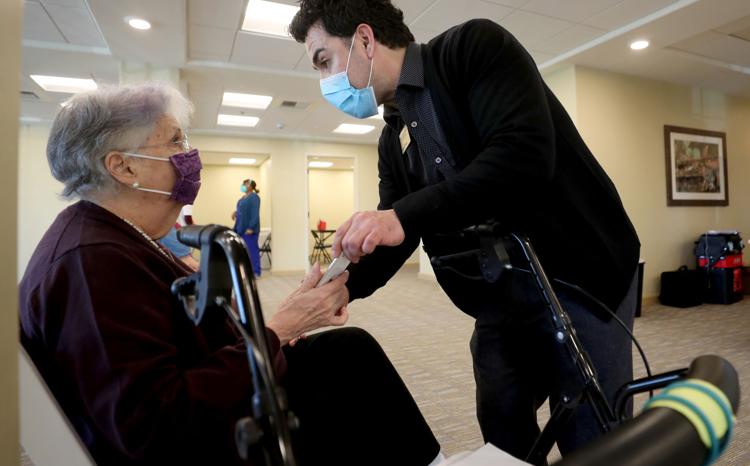 COVID-19 vaccinations, PIma County, Hacienda at the Canyon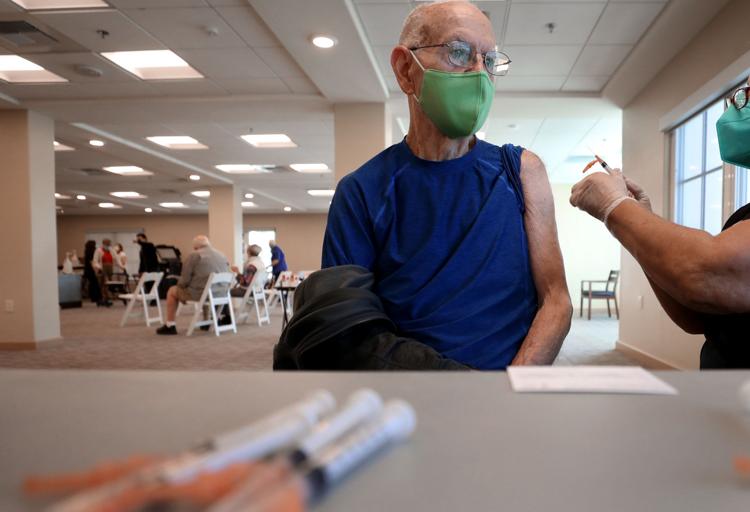 COVID-19 vaccinations, PIma County, Hacienda at the Canyon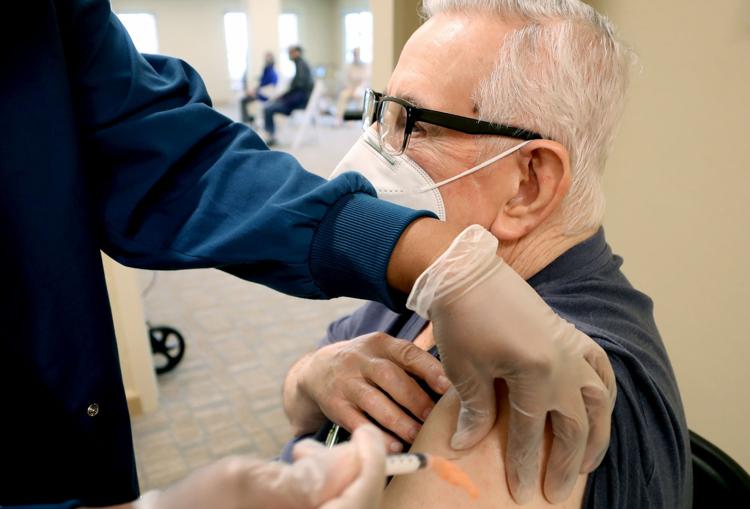 COVID-19 vaccinations, PIma County, Hacienda at the Canyon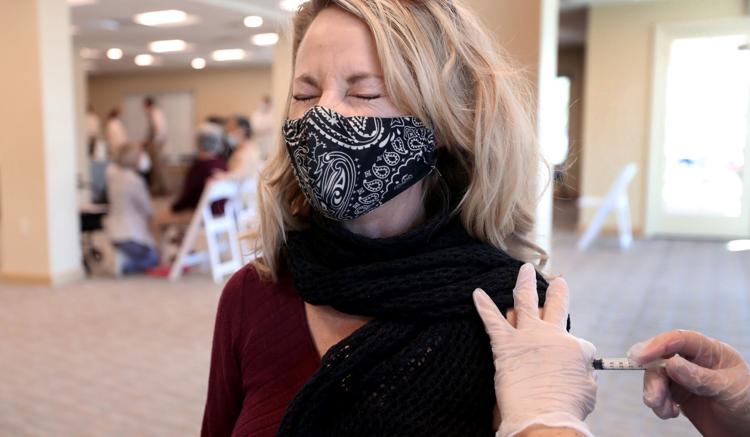 COVID-19 vaccinations, PIma County, Hacienda at the Canyon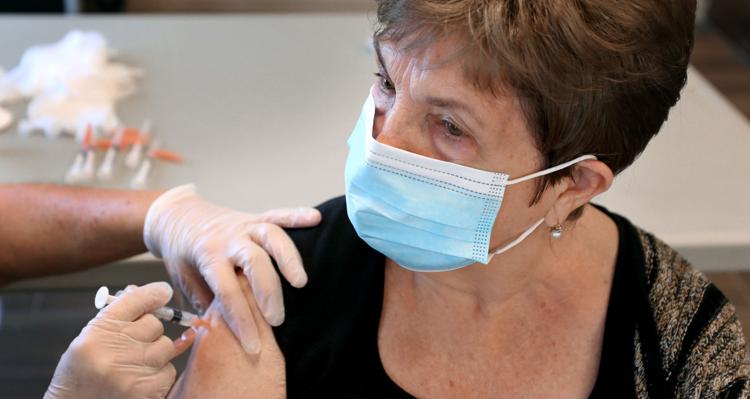 COVID-19 vaccinations, Pima County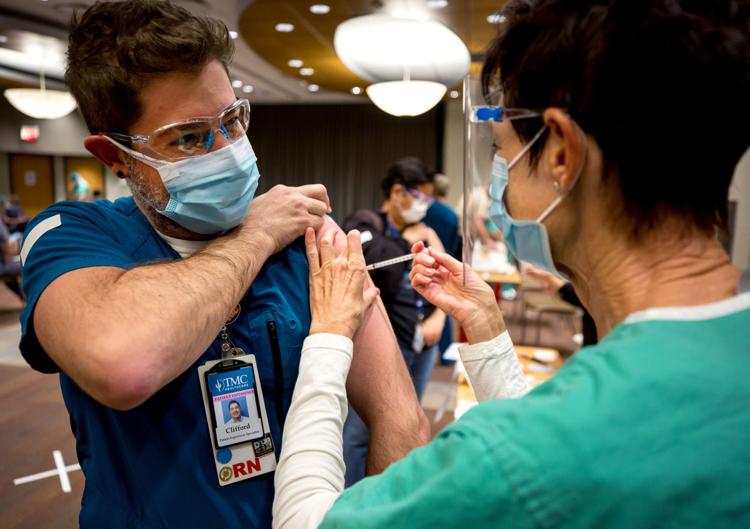 COVID-19 vaccinations, Pima County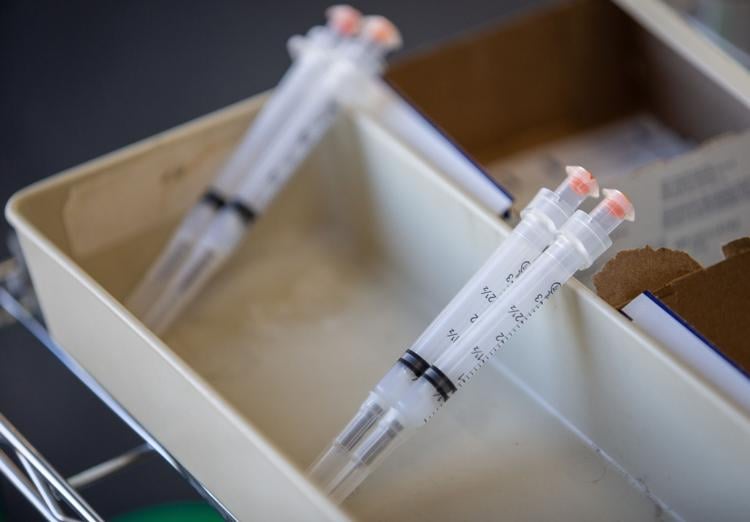 COVID-19 vaccinations, Pima County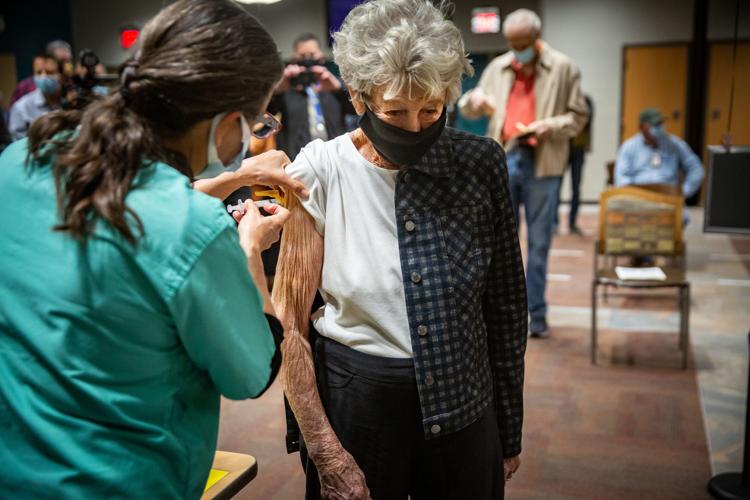 COVID-19 vaccinations, Pima County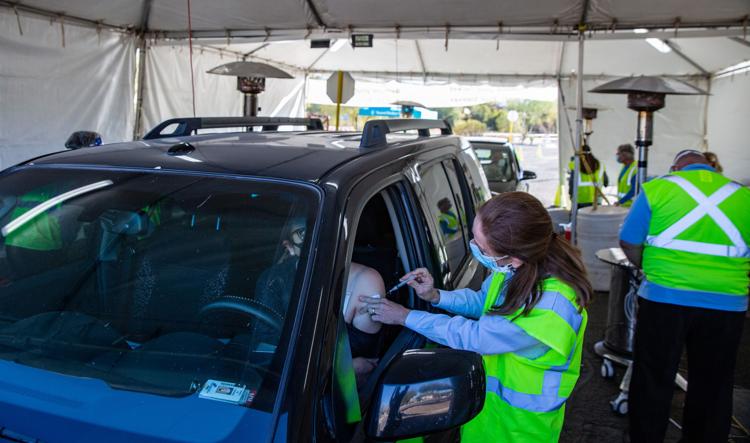 COVID-19 vaccinations, Pima County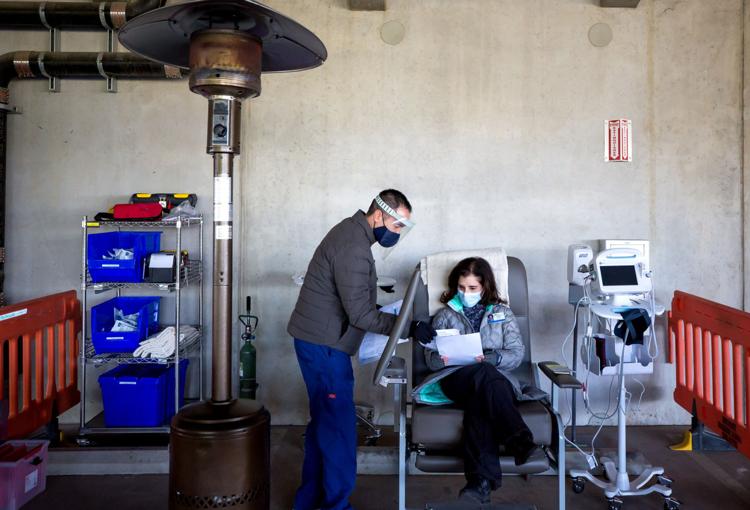 COVID-19 vaccinations, Pima County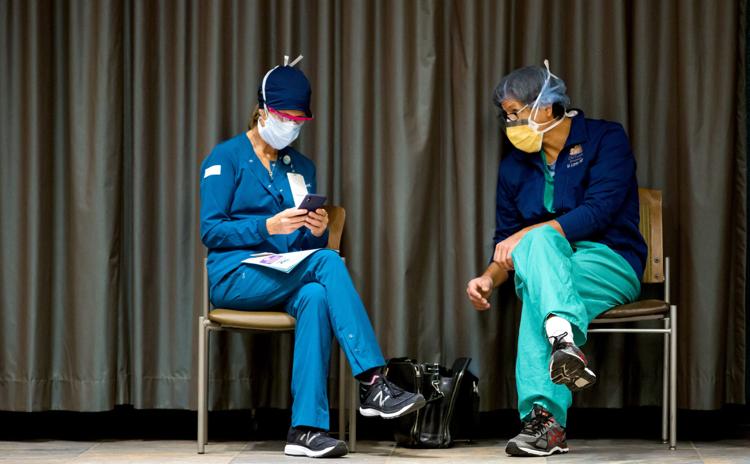 COVID-19 vaccinations, Pima County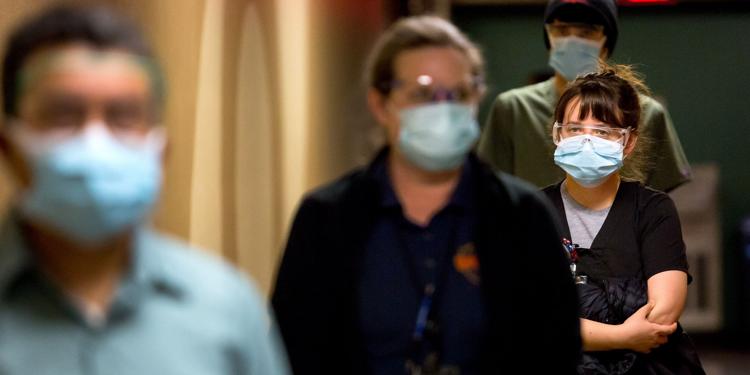 COVID-19 vaccinations, Pima County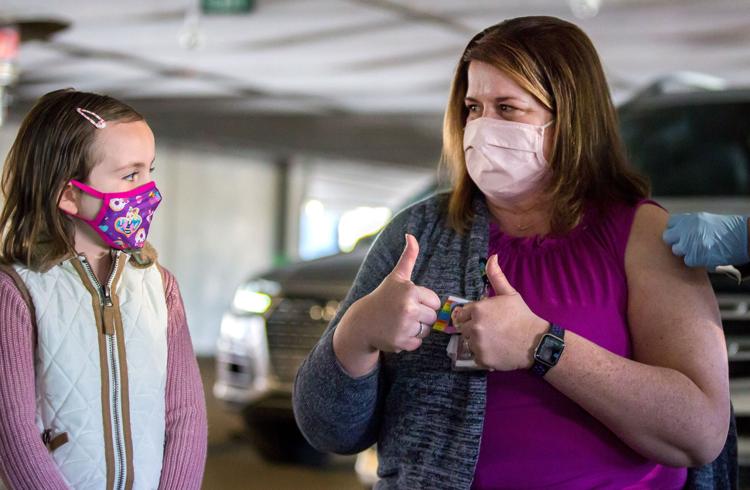 COVID-19 vaccinations, Pima County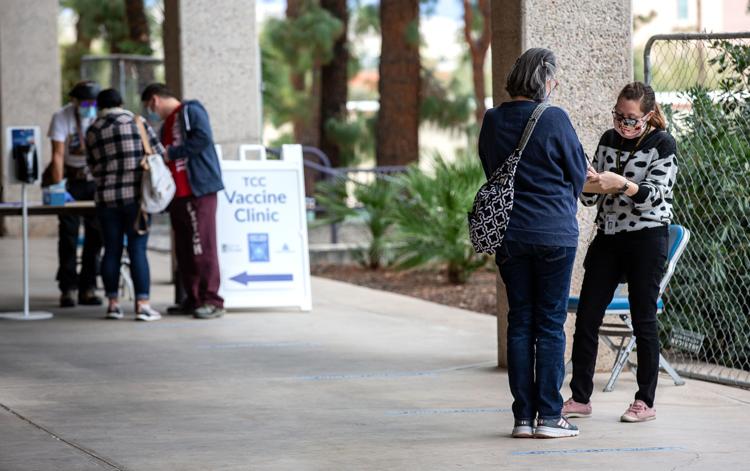 COVID-19 vaccinations, Pima County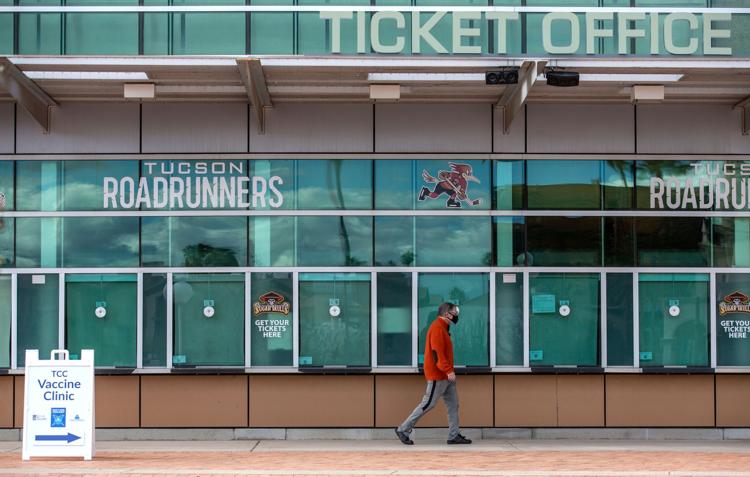 COVID-19 vaccinations, Pima County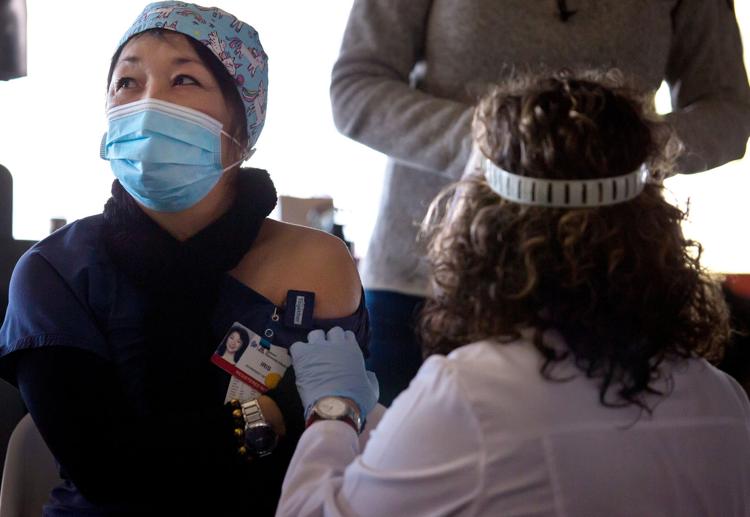 COVID-19 vaccinations, Pima County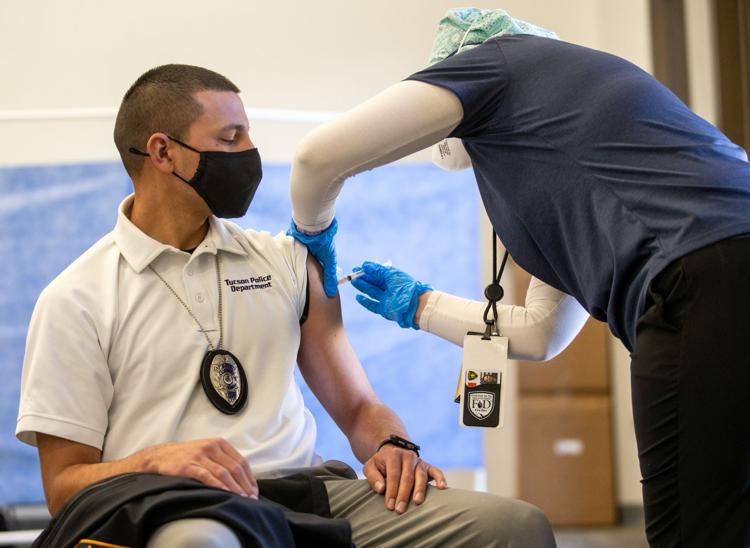 COVID-19 vaccinations, Pima County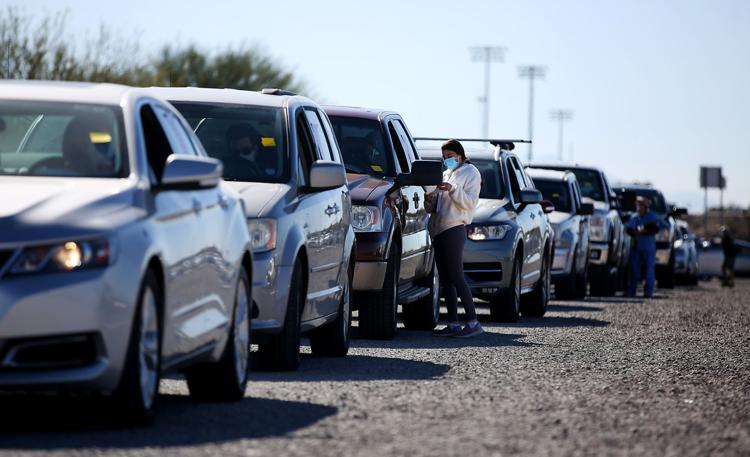 COVID-19 vaccinations, Pima County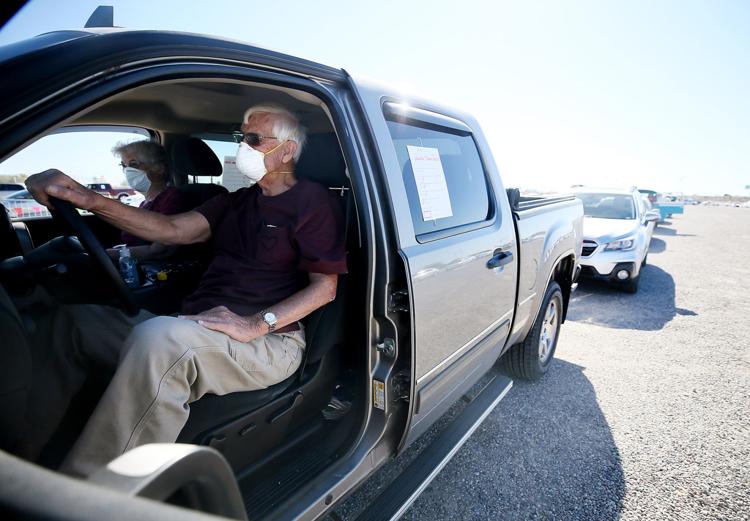 COVID-19 vaccinations, Pima County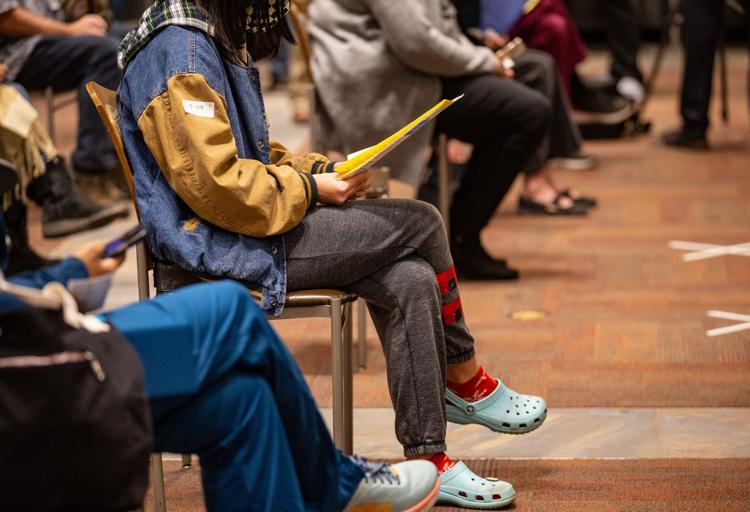 COVID-19 vaccinations, Pima County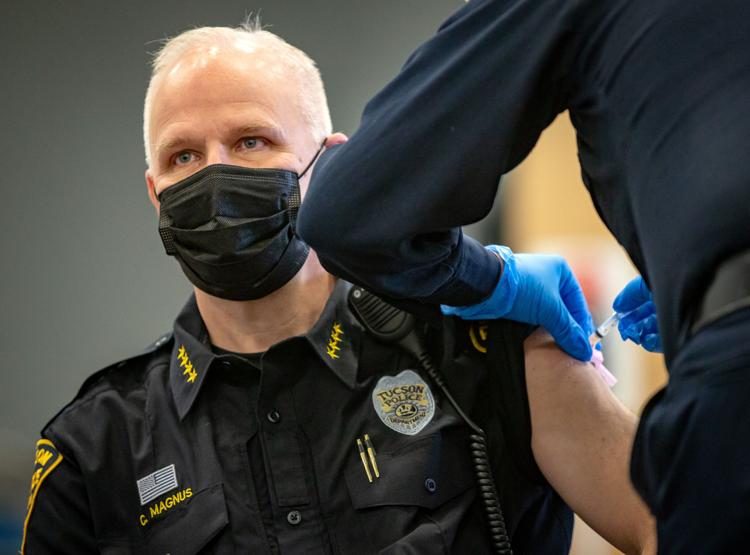 COVID-19 vaccinations, Pima County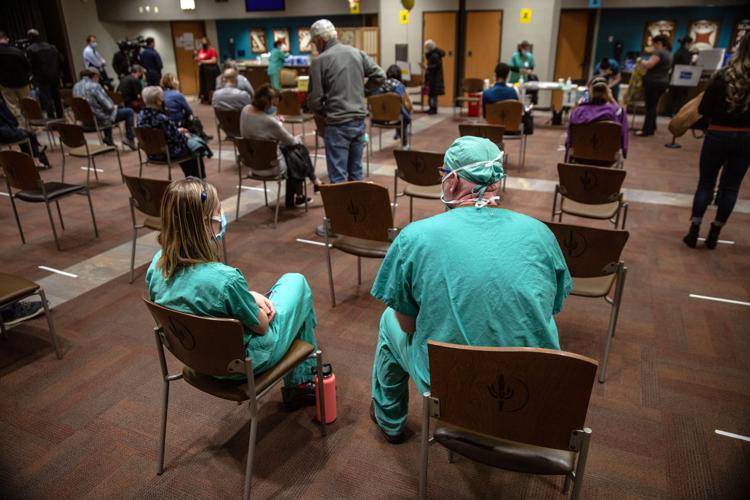 COVID-19 vaccinations, Pima County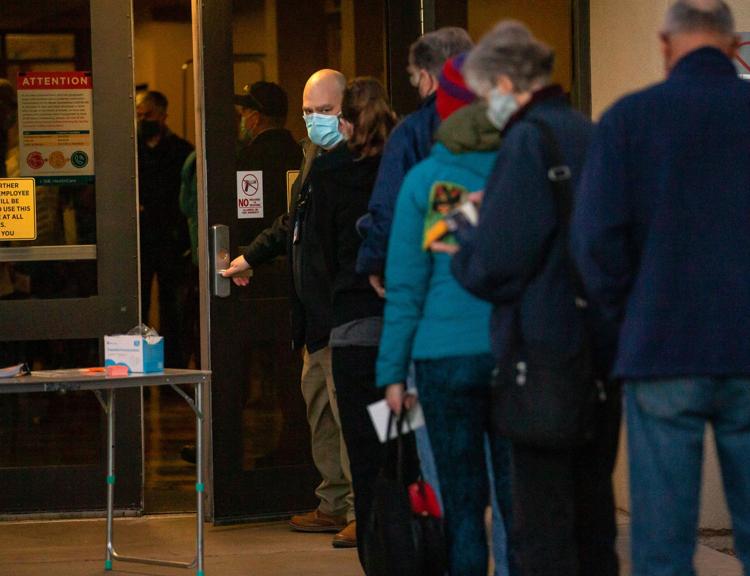 COVID-19 vaccinations, Pima County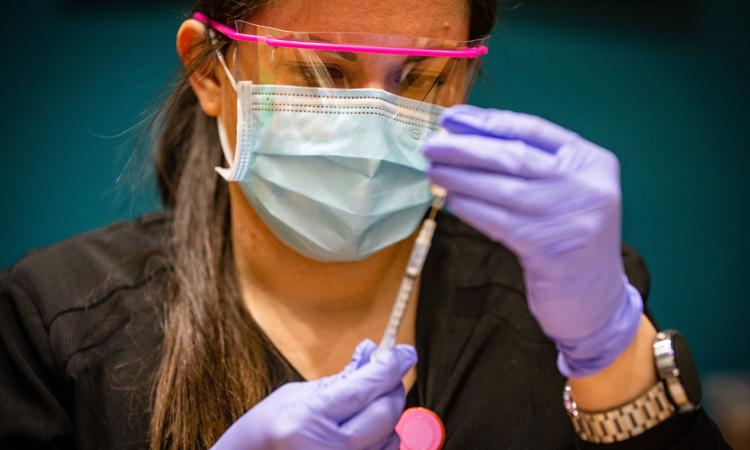 COVID-19 vaccinations, Pima County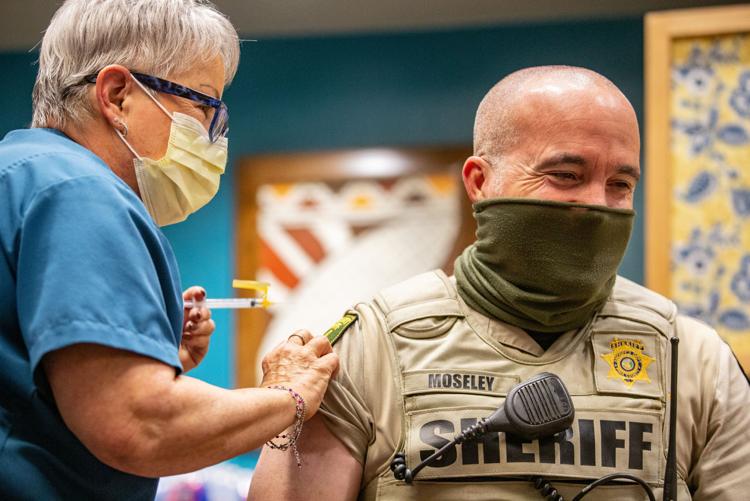 COVID-19 vaccinations, Pima County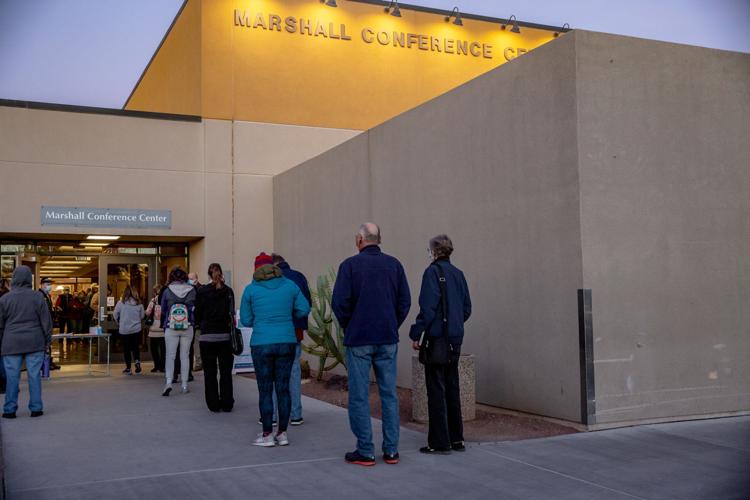 COVID-19 vaccinations, Pima County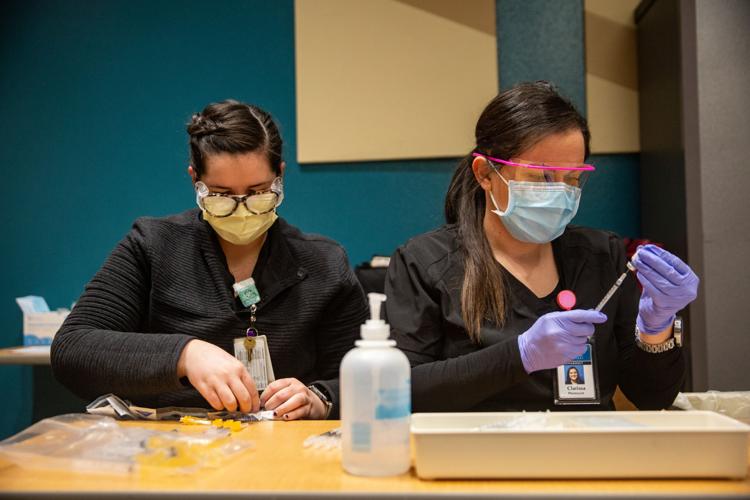 COVID-19 vaccinations, Pima County
COVID-19 vaccinations, Pima County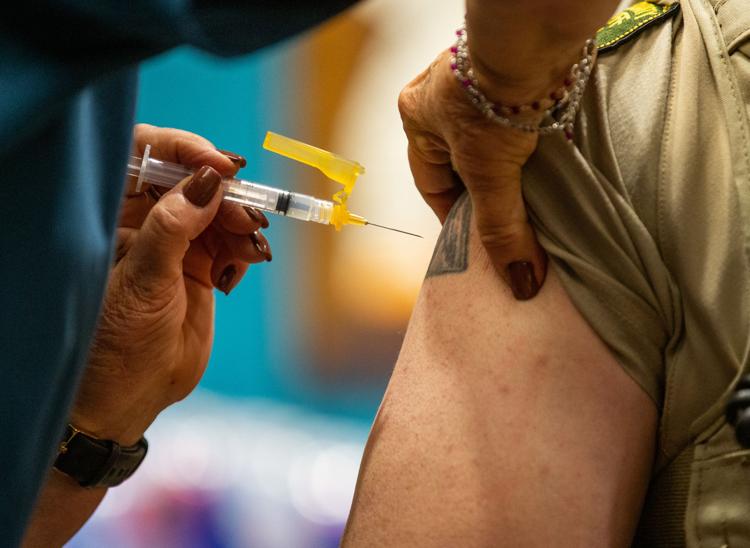 COVID-19 vaccinations, Pima County