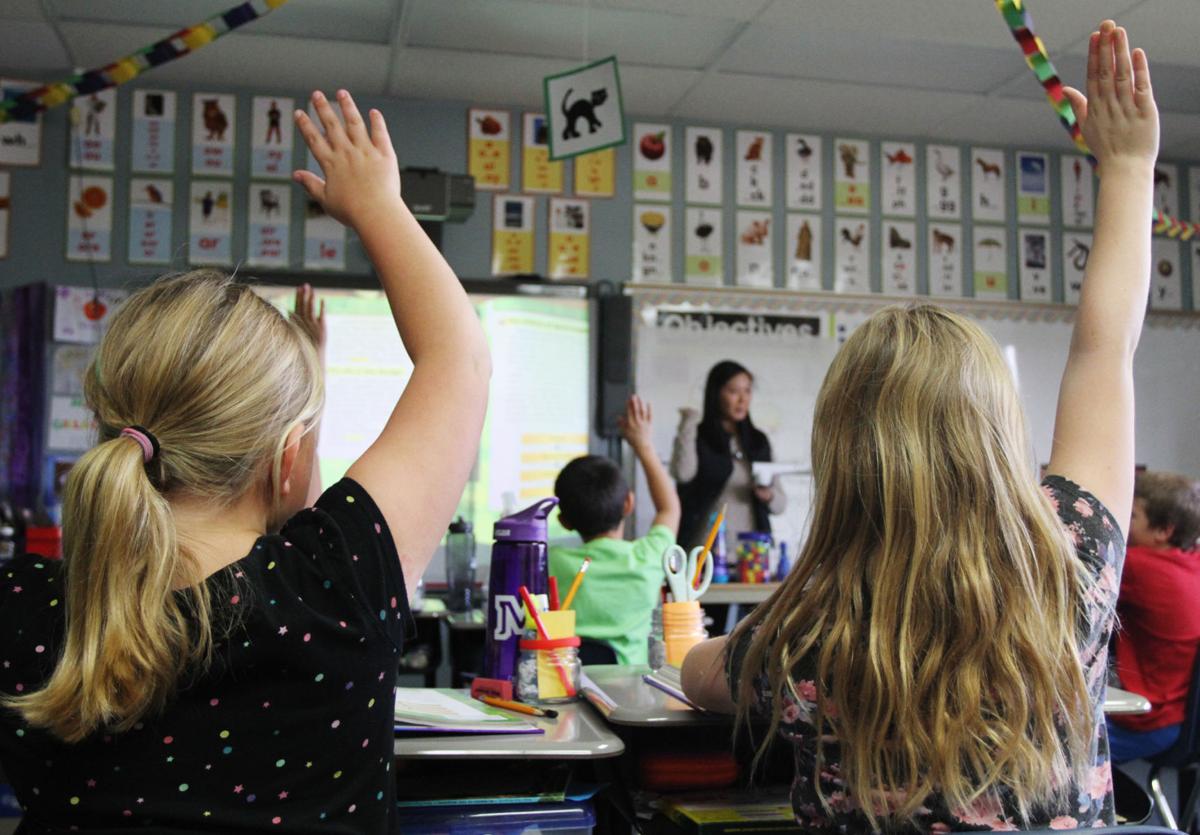 The Amphi Foundation is partnering with Cox and Comcast to give Amphitheater School District families in need free internet at home.
The Amphi Foundation and local nonprofit GRIN made an initial commitment of up to $35,000 to sponsor at least six months of free internet for families.
"While the Amphi Foundation's mission has always been to promote academic excellence, this initiative speaks to the obvious importance of connecting students to their virtual classrooms and recognizes the need to connect our students emotionally, culturally, and socially to their peers and school communities," said Leah Noreng, executive director of the Amphi Foundation.
Amphitheater families in need of internet at home can contact Beth Lake at 520-696-5211 or blake@amphi.com.
Cooper Center's virtual gala to tout new programs
The Cooper Center for Environmental Learning is hosting a virtual gala on Sept. 18 at 5:30 p.m. and will announce new programs for Southern Arizona students.
The event is free and will include appearances by Arizona Daily Star editorial cartoonist David Fitzsimmons, TUSD superintendent Gabriel Trujillo, Dean Bruce Johnson of the University of Arizona College of Education and musicians Ann Hampton Callaway and P.D. Ronstadt.
Cooper Center director Colin Waite will announce virtual science-oriented field trips and will give updates on the center's annual crowdfunding campaign, happening all month, a news release said.
The center hopes to raise $30,000 and has a goal to reach a record number of students this school year despite being virtual at least throughout the fall.
More than 40 named National Merit Scholarship semifinalists
National Merit Scholarship Corporation named more than 40 Tucson-area students as semifinalists in the 66th annual National Merit Scholarship Program.
The corporation chose 16,000 semifinalists nationwide to compete for 7,600 National Merit Scholarships worth more than $30 million that will be offered next spring.
Semifinalists from the metro Tucson area include:
Benjamin Alexander, Alexandra Chao, Konnie Huang, Cassandra Lawson, Mykaela Salvacion and Ray Xiang, from BASIS School Oro Valley.
John Hartman, Carter Hollings and Aaron Trinh from Canyon Del Oro High School.
Elias Rice-Bensch, from Tucson Accelerated Learning Laboratory.
Gunnar Carey, Alesya Dewland, Caitlin Filep, Tom George, Meghna Gopalan and Jackson Wilds from BASIS School.
Muhammad Dahshan, Rebecca Han, Sevren Jackson, Claire Kross, Margot Nicholson, Robert Pawloski, Ty Pham-Swann, Maxon Rubin-Toles and Joshua Tint from Catalina Foothills High School.
Miles Reidhead from Mountain View High School.
Thomas Toole from Salpointe Catholic High School.
Iselle Barrios, Logan Chung, Emma Cozzi, Noah Fleisher, Andrew Gioannetti, Katherine Hawes, Elsa Kauffman, Sophia Konrad, Derek Liang, Carol Lu, Noah Meyers-Richter, Jordan Rodriguez, Mila Tomizuka, James Yang and Forrest Zepezauer from University High School.
Jacob Osmun from Cienega High School.
Contact reporter Danyelle Khmara at dkhmara@tucson.com or 573-4223. On Twitter: @DanyelleKhmara
Be the first to know
Get local news delivered to your inbox!