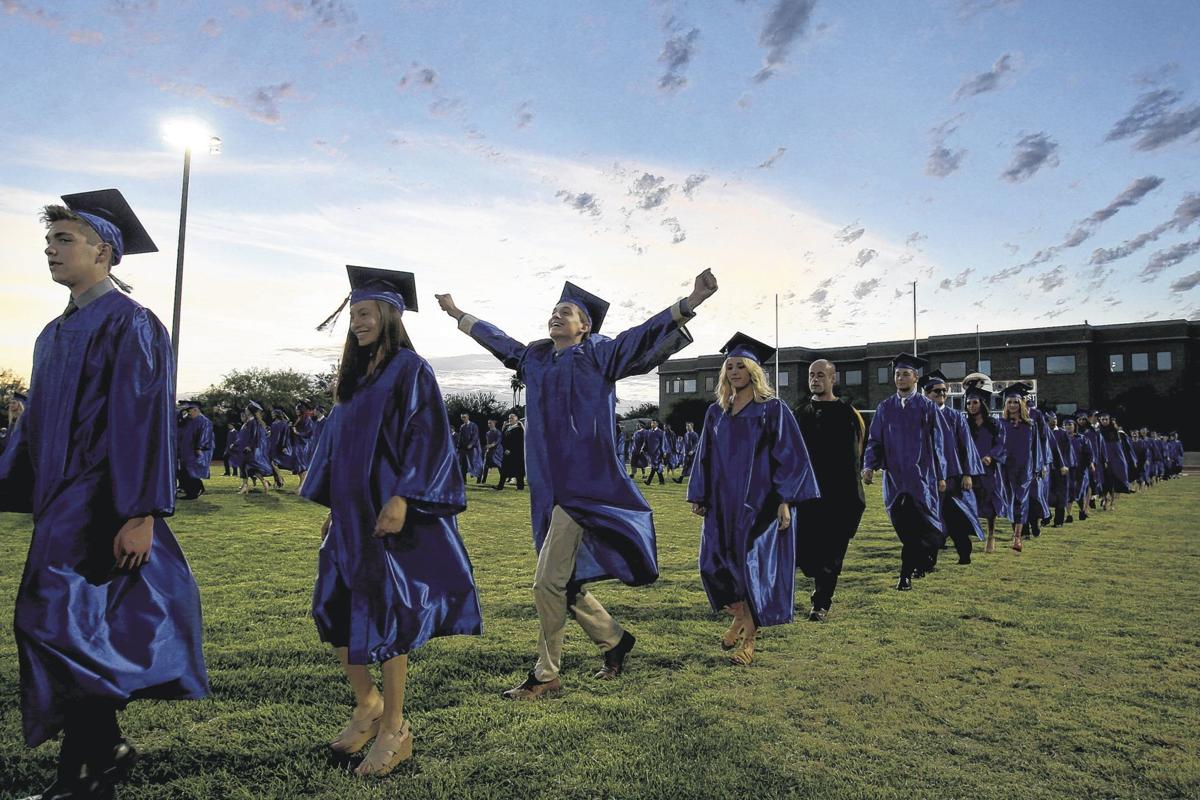 Homeowners in the Catalina Foothills Unified School District will be paying nearly twice as much on one property tax next year because of a county tax-billing error.
Voters in the district approved a seven-year budget override in 2015, but due to the error property owners were billed a fraction of what was owed.
A homeowner with a median-valued home in the district of about $361,000 was charged $11.42 toward the override on their 2019 tax bill rather than the correct amount of $114.19.
That means they will pay the difference plus next year's amount with their 2020 property taxes.
Therefore, the owner of a median-valued home will pay about $217 toward the override on next year's tax bill.
The county is sending notifications to homeowners by the end of next week.
"The county will send a letter soon to all of our 16,000 taxpayers to explain this situation," said district spokeswoman Julie Farbarik "The taxpayers will pay almost double what they would otherwise have paid if they had been billed for this year's full amount."
Students have not yet been affected by the error and won't be as long as the district gets the money in a timely manner, she said.
Catalina Foothills' override is for technology equipment, software and infrastructure upgrades, as well as curriculum and library resources. When the county calculated the secondary tax rate on 2019 taxes, which funds the override, they charged homeowners a tenth of what they should have, collecting $200,000 for the district rather than the voter-approved annual amount of $2 million.
"We are very disappointed that this occurred," district Superintendent Mary Kamerzell said in a statement. "The county has an obligation to assess and collect these taxes that our district voters approved in 2015. This was not a new tax. It has been assessed the past three years correctly."
Pima County Schools Superintendent Dustin Williams says it was a human error, and the county will put in measures to make sure it doesn't happen again.
"There's no blame," Williams said. "It's just unfortunate."
As far as the funding to the district, Williams said it "won't miss a beat."
Districts receive override money in payments throughout the year. The county is currently working out a plan with the district to ensure they get the remaining $1.8 million in a timely manner, says county finance and risk management director Michelle Campagne. One option is a short-term, interest-free loan with a one-year payback, she said.
Contact reporter Danyelle Khmara at dkhmara@tucson.com or 573-4223. On Twitter: @DanyelleKhmara
Be the first to know
Get local news delivered to your inbox!