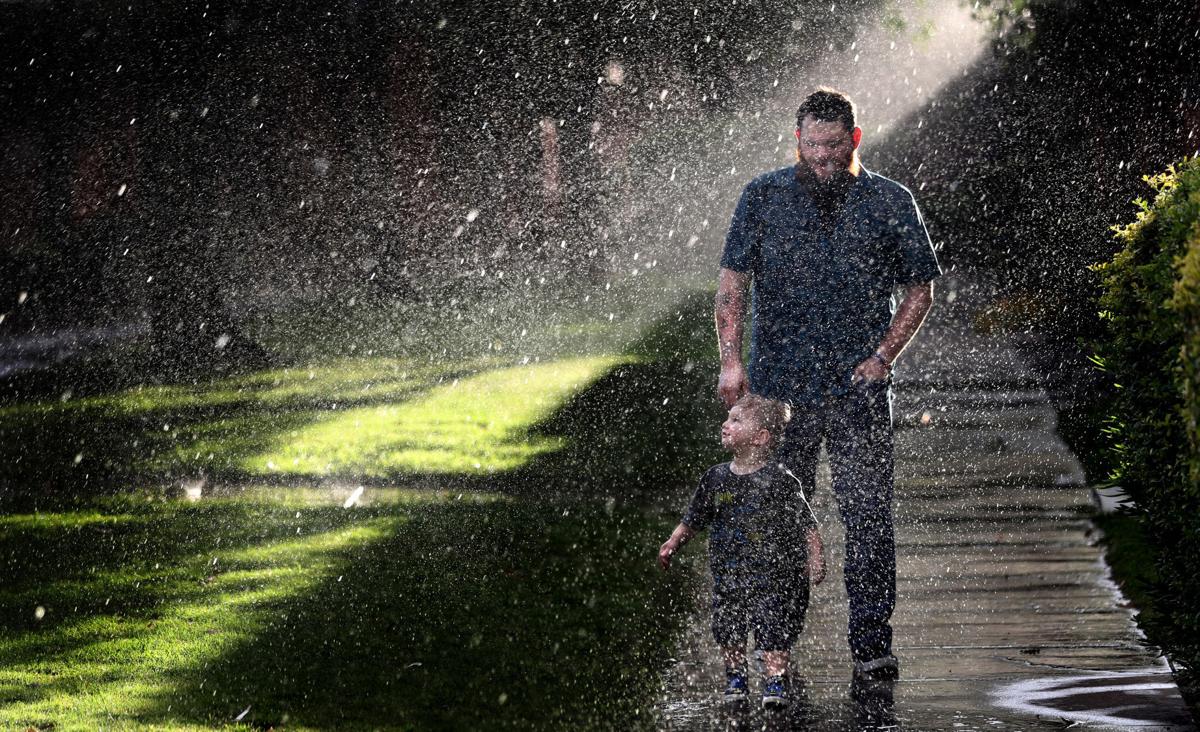 Chad Floyd didn't commit fraud when he filed for unemployment, but he's been treated like he did.
Floyd suddenly stopped receiving his benefits at the end of June, and repeatedly called the Arizona Department of Economic Security to find out why.
When Floyd finally got through, more than a week later, he heard there'd been a stop on some payments because of a statewide fraud investigation.
Floyd found out he'd passed the verification process, but he's still waiting on two weeks' worth of funds a month later.
It's a wait that's more upsetting now that the CARES Act has expired, and with it the $600 extra he was receiving in federal assistance. Friday was the last day of CARES money and Floyd, who was bringing home $1,207 every two weeks from the salaried job he lost in March, will now take in just $211 per week.
"State unemployment was based on what you worked last year, but what does that have to do with the job I lost now?" he said, explaining his family moved from Michigan to Arizona during that time and he was looking for work here after they arrived here, which reduced his income substantially.
When the pandemic started, Floyd was working as a banquet chef at El Conquistador Tucson, 10000 N. Oracle Road, a job he worked hard to find. It's also one he can't replicate during these times, when large gatherings are out of the question because of the pandemic.
He said he's grateful his wife still has her job teaching, or else the family's situation would be dire.
"This isn't something where I can 'just go get a job' as I've been working in this business for 30 years and am overqualified for most restaurant jobs that are open, sadly," he said. "I've worked my entire life and I've paid my taxes. I need it right now, and they're not helping me."
"They are afraid of losing their homes"
Arizona's unemployed will not be receiving extra money from the state now that the federal benefits have expired even though Arizona's cap, $240 per week, is the second-lowest in the country.
Instead, Gov. Doug Ducey said at a news conference Thursday that it's up to Congress to decide what to do next. A relief bill is being negotiated in Congress.
The limbo is terrifying to people who don't know what's going to happen next, said Ron Barber, district director for Democratic U.S. Rep. Ann Kirkpatrick.
Barber remembers well the day the calls started coming in from people who needed help because of the pandemic.
"I think in one day, we had three times as many calls as we usually get in an entire week," he said of the start of the pandemic. It hasn't changed.
"They're scared and frustrated and angry," he said. "They can't get a job, and they are afraid of losing their homes."
The people Barber is hearing from are residents like Mark Trautlein, who filed for unemployment without a problem until just recently when the DES suddenly, on July 19, changed the options on the form and Trautlein, a liver transplant recipient, didn't have a way to say his health was why he couldn't work.
Like so many others, he struggled to get help about how to proceed again.
On Friday, just as suddenly, the option was there again.
The pandemic has caused many people to lose their jobs, but if you are at the end of your career, it might have forced you into early retireme…
Trautlein is still out a week of benefits, and at a time when he'll start receiving just $117 from the state, a sharp reduction from the $638 he was receiving when the CARES Act was in place.
Even so, he considers himself lucky: Two people he knows have been waiting since early June for unemployment issues to be resolved.
Fraud Scams can impact some claimants
Since early March, 337,885 Arizonans have received unemployment insurance and 691,142 have received Pandemic Unemployment Assistance provided through the federal government, said DES spokesman Brett Bezio. The DES has paid out more than $7.2 billion since the start of the pandemic.
Fraudsters were reportedly using phishing scams, data breaches and other tactics to collect information from people to file false claims.
"Whenever additional fraud detection and prevention measures are put into place, there will be a small portion of individuals eligible for benefits who may be impacted by these measures," said Brett Bezio, a DES spokesman. Bezio said he could not provide the exact number of Arizona residents who were affected by the fraud investigation.
"These individuals will still be able to access benefits. DES will continue to work diligently to get benefits to Arizonans in need while safeguarding taxpayer dollars against fraud," he said. "We appreciate the patience of the public and their partnership, and we apologize for any convenience claimants experience as a result of our efforts."
Efforts to stop fraud include doing cross-matches with sources to verify someone's identity, more queries to flag potentially suspicious claims and the adoption of nationally recommended fraud detection strategies that analyze inconsistencies.
The Arizona Attorney General's Office has received several criminal complaints from Arizonans who received a letter from the DES about their unemployment benefits, even though they did not apply. In some cases, the victims were also mailed a debit card with their unemployment benefits.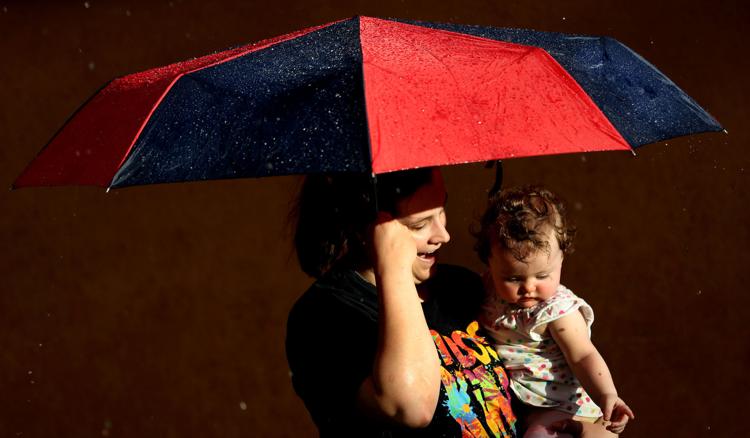 Risk baby's health or pay bills?
Tucsonan Jeremy Harris lost his job as a hotel clerk when the pandemic started. His wife, a teacher at La Paloma Academy, saw her paycheck dwindle as the need for her expertise in social-emotional development became less of a priority for a school just trying to deliver the basics.
Harris said his family was receiving about $600 per week in unemployment, after taxes, and now will be getting only $117.
He's been looking for work constantly, but it's challenging for more reasons than just the search: The Harris' year-old child, who was recovering from whooping cough when the pandemic hit, has recently been diagnosed with Kawasaki disease, which causes inflammation of the blood vessels.
Putting the baby's health at risk weighs against what it takes to pay an electric bill and $1,240 in rent for their three-bedroom apartment.
Harris said they've applied for housing assistance twice but haven't heard anything. He had a home-based job lined up at a call center, but that fell through.
On top of that, his wife doesn't qualify for unemployment.
"She made too much money to get the PUA but not as much money as she was making before," he said, explaining she went from working full time to just getting paid for what she works. "They are giving her hours here and there, but it's nothing steady."
The family has pingponged back and forth between being OK and being under tremendous financial stress. Sometimes the bills pile up for a while and then something kicks in, like unemployment and stimulus money.
Harris hopes to begin doing some work as a handyman within the week, even though he's nervous about exposure to COVID-19. And while he's hoping for a new federal relief bill, he's not counting on anything.
"A lot of the money we got from the CARES Act and the PUA pulled us out of the red, even if we were still pretty thin," he said. "Now, bills are stacking up again."
The coronavirus has dealt a financial blow to millions of Americans, and now April's bills are coming due.