Trek the backcountry of the Catalina Mountains and you'll probably come across more than a few "rock windows" and natural stone arches tucked away in remote cliffs and canyons.
For a less exhausting experience, simply watch carefully on a drive up the Catalina Highway northeast of Tucson and you'll find at least two good examples of such rock formations just off the road. Today we'll tell you where to find them.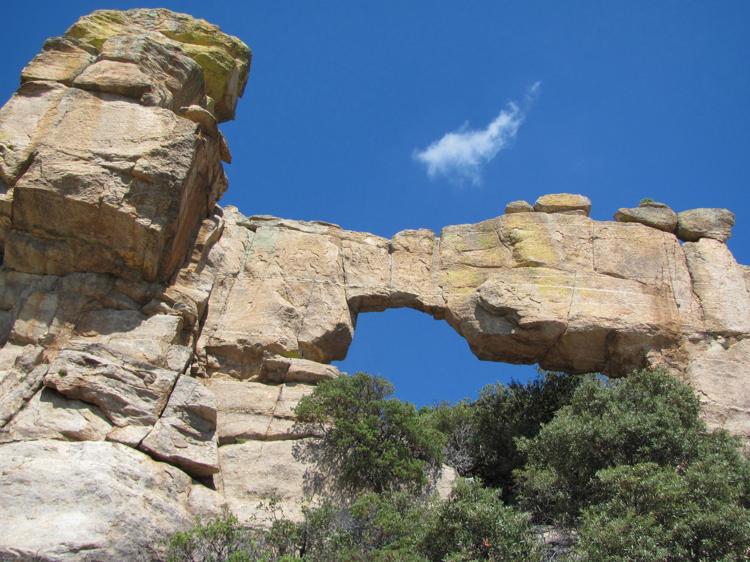 But first: What causes the formation of stone arches, natural bridges and rock windows?
Explanations vary depending on the type of rocks and surrounding terrain. But causes include erosion from wind and water, the weathering effects of salt and frost, and an interface involving harder and weaker rocks — with the weaker rocks eroding away.
One site with incredible displays of arches and windows is Arches National Park in Utah.
The park's website notes that events over millions of years played a role — leaving wrinkled and folded buried sandstone that was later shaped by the forces of erosion.
"Today," the website says, "water shapes this environment more than any other force. Rain erodes the rock and carries sediment down washes and canyons to the Colorado River. In winter, snowmelt pools in fractures and other cavities, then freezes and expands, breaking off chunks of sandstone. Small recesses develop and grow bigger with each storm. Little by little, this process turns fractured rock layers into fins, and fins into arches."
Rocks and weather in the Catalinas are different from those in Utah, but some of the same processes of erosion come into play.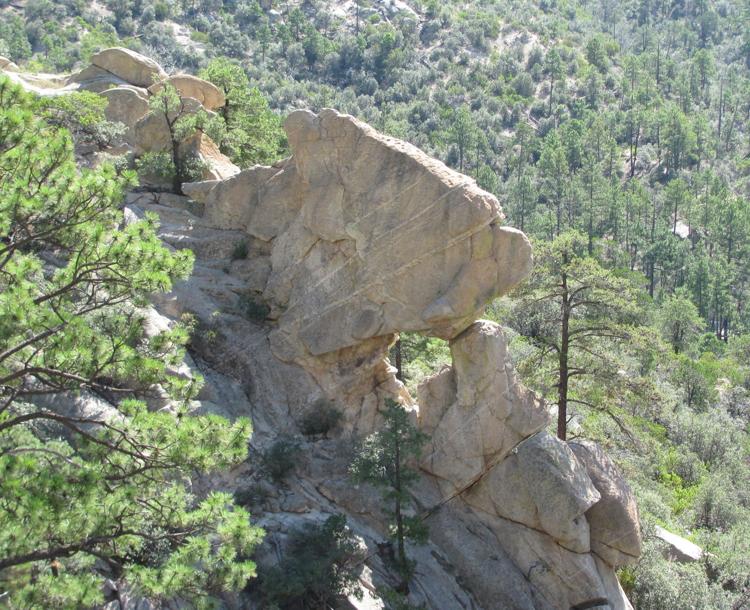 SEE THE FORMATIONS
One rock window along the Catalina Highway is at the 12.2-mile point on the road.
Don't try to observe this or other formations while driving. There is a parking pullout just above the 12.2 mile point. If you park there and walk carefully a short distance downhill, you'll find the window below the grade of the road.
A second large window formation or arch is above the highway on the left at the 15.1-mile point. A large parking pullout provides a safe place to park.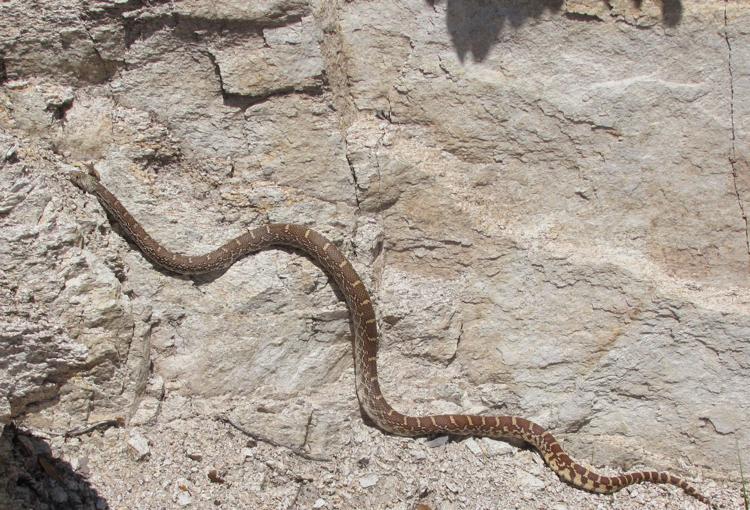 On a recent visit to that site, a large gopher snake slithered along the base of the formation and even worked its way up a lower rock slab. It's highly unlikely that the snake made its way higher on the rocks.
A BACKCOUNTRY WINDOW
A spectacular formation called The Window can be reached by hiking the steep, 6.4-mile Ventana Canyon Trail north of Tucson. The trail begins at a hikers' parking lot at Loews Ventana Canyon Resort, 7000 N. Resort Drive.
Contact reporter Doug Kreutz at dkreutz@tucson.com or at 573-4192. On Twitter: @DouglasKreutz