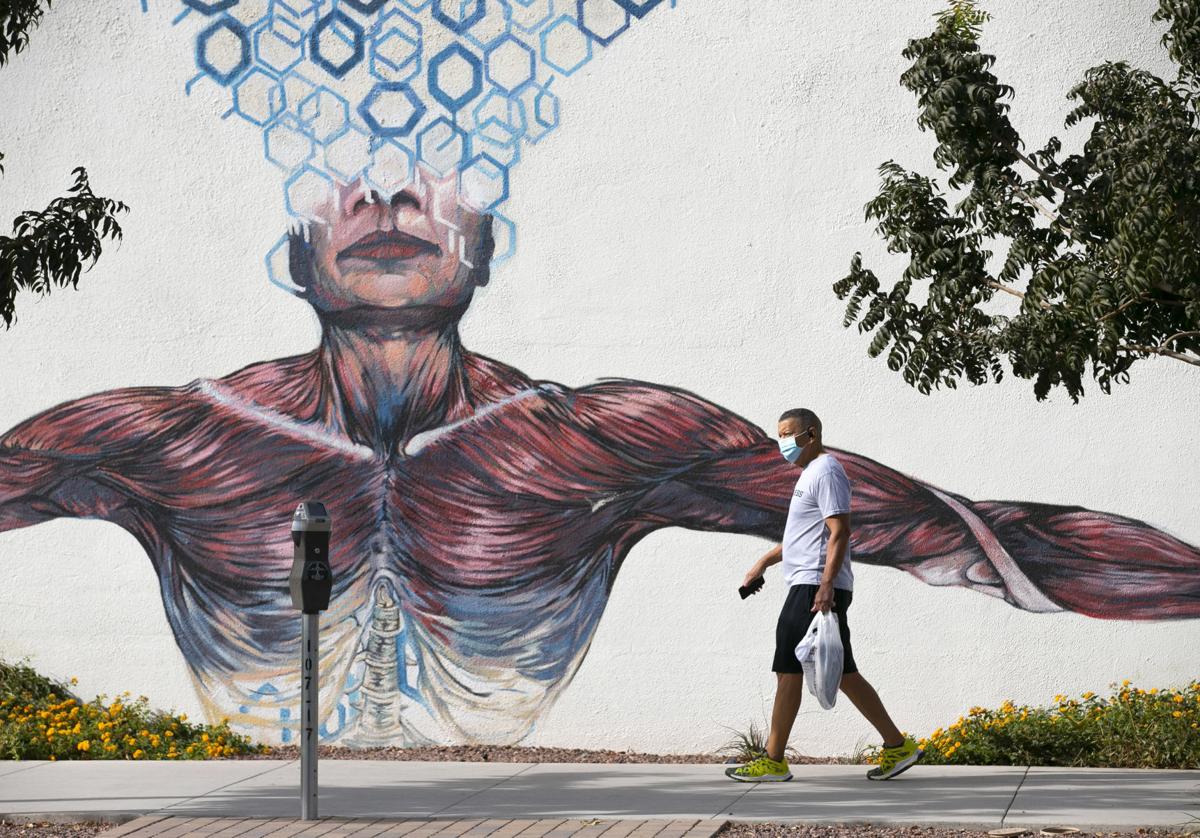 PHOENIX – With a new spike in COVID-19 cases, the Democratic mayors of four cities renewed their demand Friday that Gov. Doug Ducey impose a statewide mask mandate even though they concede that their police are not enforcing their own local orders.
In an online press briefing, the mayors also said they want a mandatory 14-day quarantine of people who visit the state or proof of a negative test for COVID-19. The only exception would be for those who produce a negative test for the virus.
But the governor's chief of staff said there's nothing new in their arguments. And Daniel Scarpinato said his boss sees no reason to back away from his belief that the best way to get people to mask up is through messaging on their importance and securing voluntary compliance.
Whether that message is working, however, is in serious question.
The Arizona Department of Health Services reported 4,471 new cases of infection from the coronavirus. That compares with a peak of 5,450 at the end of June when Ducey imposed new restrictions on business and fewer than 600 a day in September before the new upswing. There also were 43 deaths reported, bringing the statewide tally to 6,427.
Meanwhile, a separate metric shows the rate of spread in Arizona continues to rise.
And the Institute for Health Metrics Evaluation predicts that, absent some change in policies – whether masks or other restrictions – the demand for beds in intensive-care units will exceed capacity sometime this coming month.
Tucson Mayor Regina Romero said the messaging about masks being done by the governor's office, backed by a paid public relations and media campaign, isn't enough.
"What we need is decisive statewide action," she said. "Unfortunately, we have yet to see that from Gov. Ducey."
In fact, Ducey did not want any sort of mask mandate at all, even issuing an executive order barring local officials from imposing their own. It was only after Romero and others threatened to go ahead anyway – and provoke a legal fight – that the governor backed down.
Now Ducey is using that option for local action to explain why more is not needed, claiming that existing ordinances cover 90% of Arizonans. Romero scoffed at that as an answer.
"COVID-19 does not see county or city limits," she said.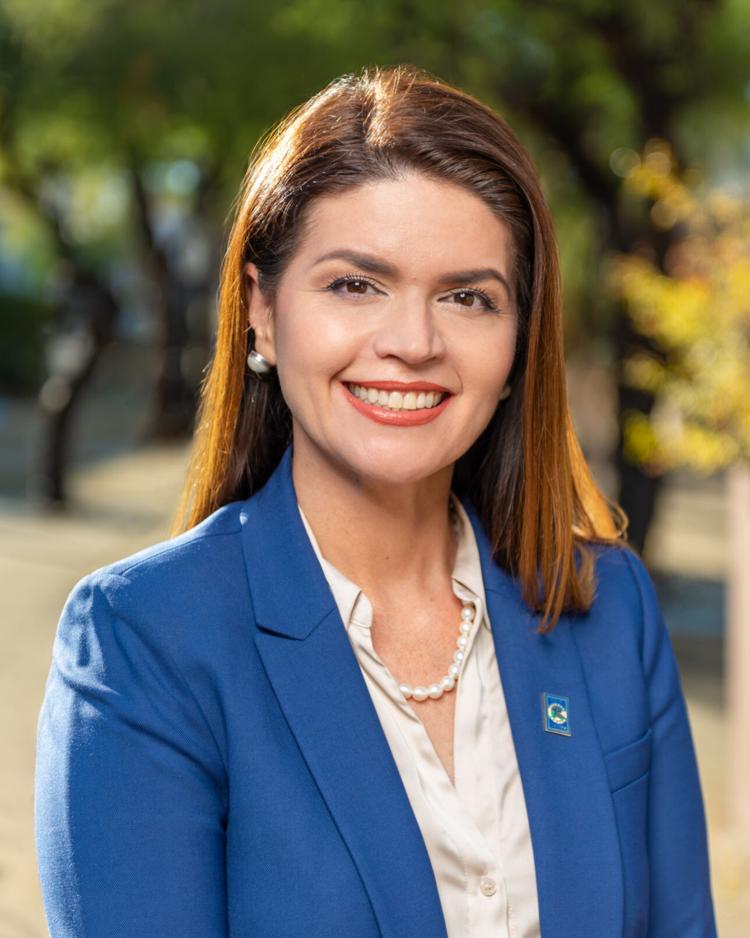 Phoenix Mayor Kate Gallego cited the predictions that hospitals could run out of ICU beds. And that, in turn, could lead to implementation of the Crisis Standards of Care that would permit medical personnel to essentially triage patients to determine who gets what limited care is available.
She also pointed out that Ducey, at his most recent news conference, said he believes that masks do help stop the spread. But that, Gallego said, is not enough.
"You can't say you believe in it and not implement the policy," she said.
That's not how Ducey sees it.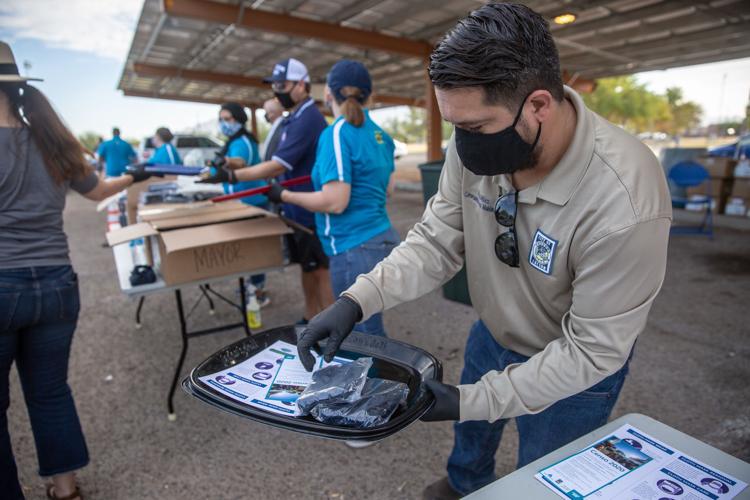 At that Wednesday press event, the governor noted that officials in some communities, facing local opposition, have opted not to impose mask mandate or have repealed the ones that were in place. That sort of controversy, the governor said, doesn't help build compliance.
"What I want to avoid is some of the division and politics that have happened around this issue," Ducey said, saying he prefers "participation and cooperation."
That, in turn, goes to the question of enforcement.
All four cities – Tucson, Phoenix, Tolleson and Flagstaff – have their own mask mandates. But even Romero conceded there are people at events in her city who are not complying.
More to the point, citations for violating the city ordinance are not being issued.
"Pima County Health Department is responsible for enforcement," Romero said.
That's not exactly true. When Ducey amended his executive order allowing for local mask-up ordinances, he also gave cities the authority to compel compliance.
But Romero said it's up to individuals who see violations to call the health department to report not just the local mask ordinance but also things like crowding in bars, which is prohibited under the statewide executive order.
"We know and realize there are bad actors," she said.
And what of the role of Tucson police?
"TPD doesn't go into a business and take it upon themselves to enforce that mask mandate," Romero said. "What we're doing is coordinating and cooperating with Pima County Health Department."
That, however, raises the question of what would be the point of a statewide mask mandate if enforcement won't be any stricter than it is now. Romero, however, said a single law with a single message is better than the "patchwork" set of ordinances that exist now.
"That's why it's important that Gov. Ducey lead," she said. And Romero said it also means local health departments can work directly with the state.
But Gallego conceded the issue of curbing the virus may be less tied to people wearing masks in public than other forms of transmission. She said there is an issue of spread in "small groups of people who know each other, including family members.
"It is not going to be possible to have enforcement at people's homes if they are having big Thanksgivings in their dining room," she said.
Gallego said her own city's police department has had "hundreds of educational contacts with our residents talking about the importance of masks."
"We believe that arresting people and putting them in jail – that would be one of the most likely areas for transmission – is not the way to get through this," she said.
The issue of mandatory testing of new arrivals goes a step beyond the directive by Ducey on Wednesday for the state health department to set up sites at Sky Harbor, Tucson International and Phoenix Gateway airports where people can get free saliva testing and results within 48 hours. The governor said that anyone who tests positive would be expected to self-quarantine.
There is precedent for what they want. The governor himself issued a similar edict in April on visitors from the New York City area after there was a spike in cases there.
That order later expired when infection rates in the tri-state area of New York, New Jersey and Connecticut declined, COVID cases increased, and New York actually imposed its own restrictions on Arizona travelers.
Scarpinato said there's no reason for that now. He said Ducey believes that if free testing is convenient and the results come back positive that visitors will voluntarily agree to remain away from others.
Photos of life in Tucson in the late 1970s
First Tucson McDonald's closes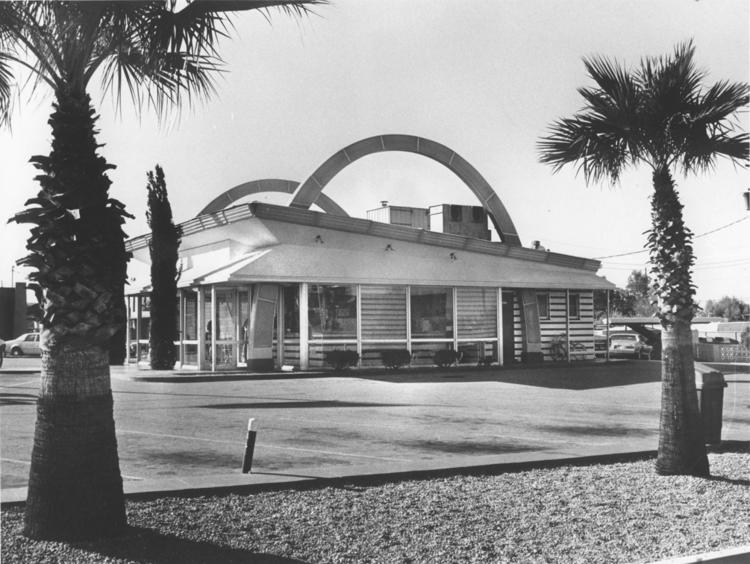 Martha Vazquez, PM Magazine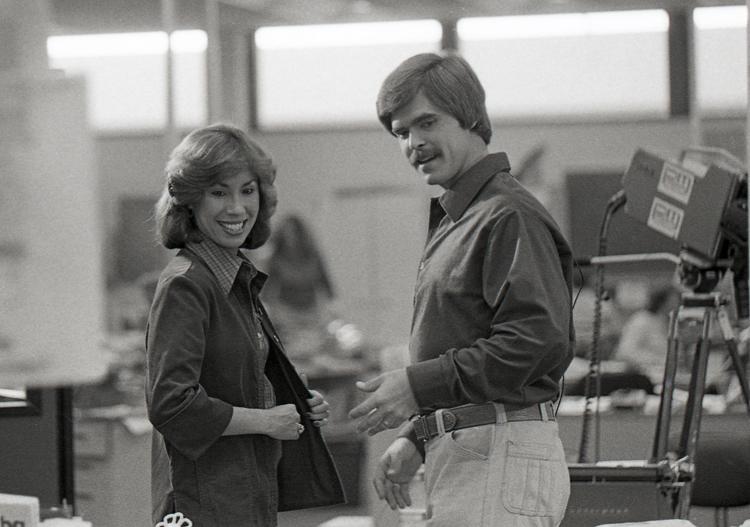 UA vs ASU showdown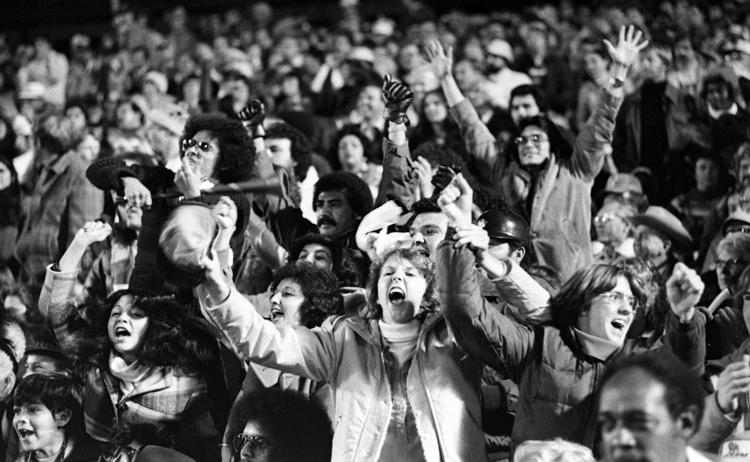 Little Joe at El Casino Ballroom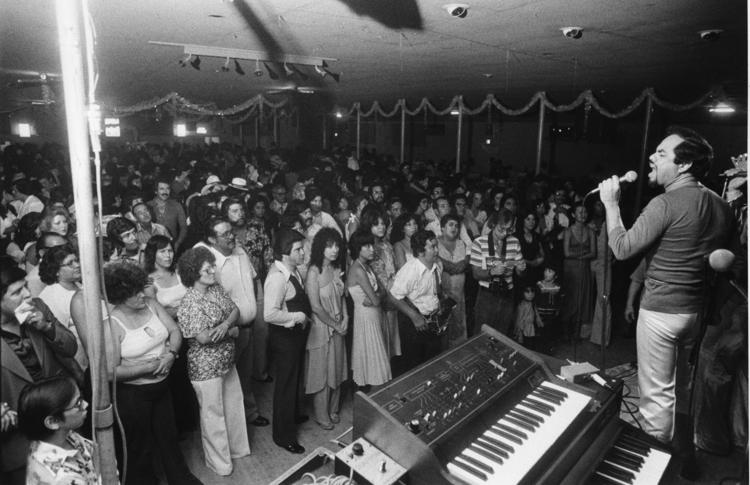 Tucson mayor Lew Murphy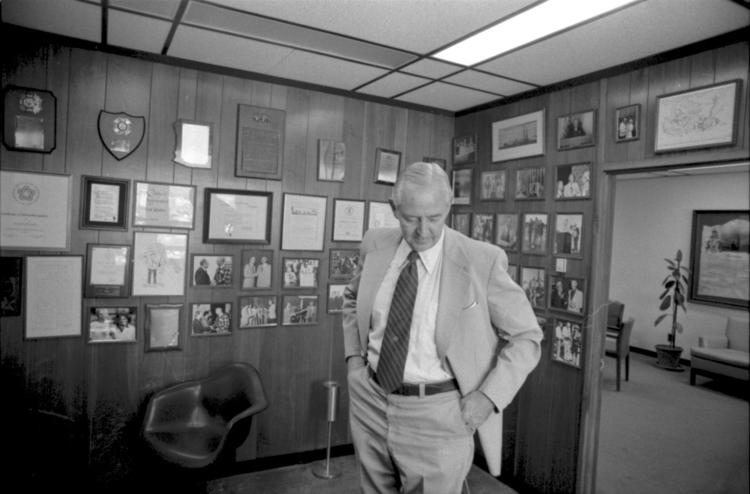 Rolling Stones cleanup 1978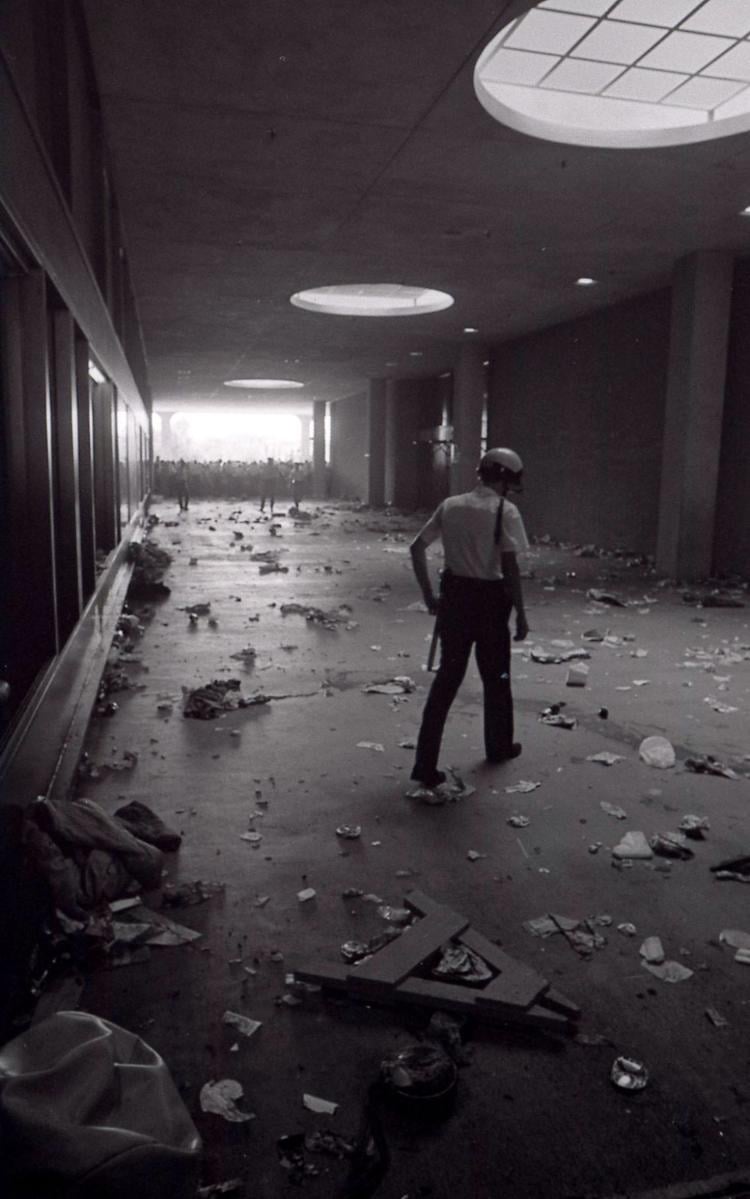 The Rolling Stones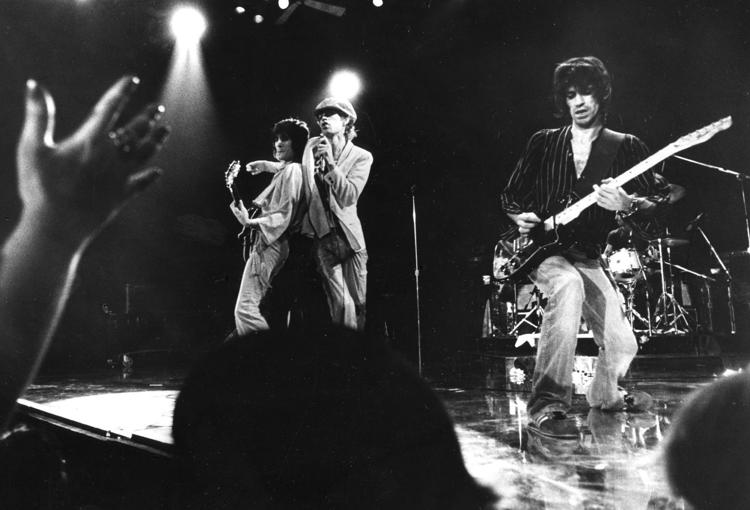 Rolling Stones fan surge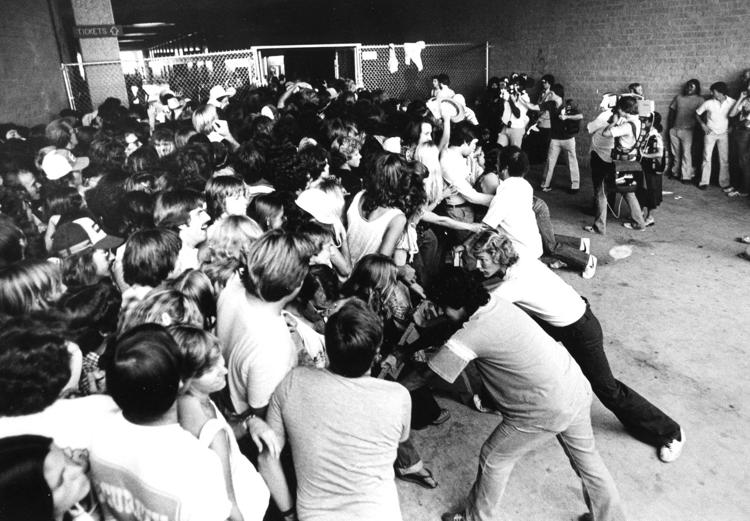 UA pie service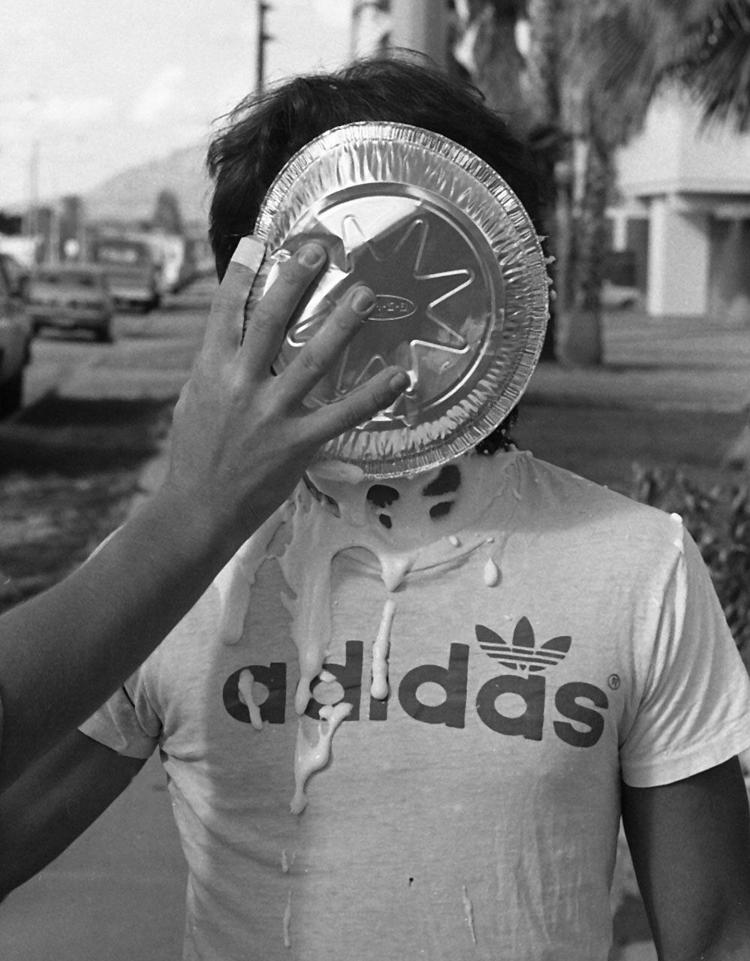 Rex Allen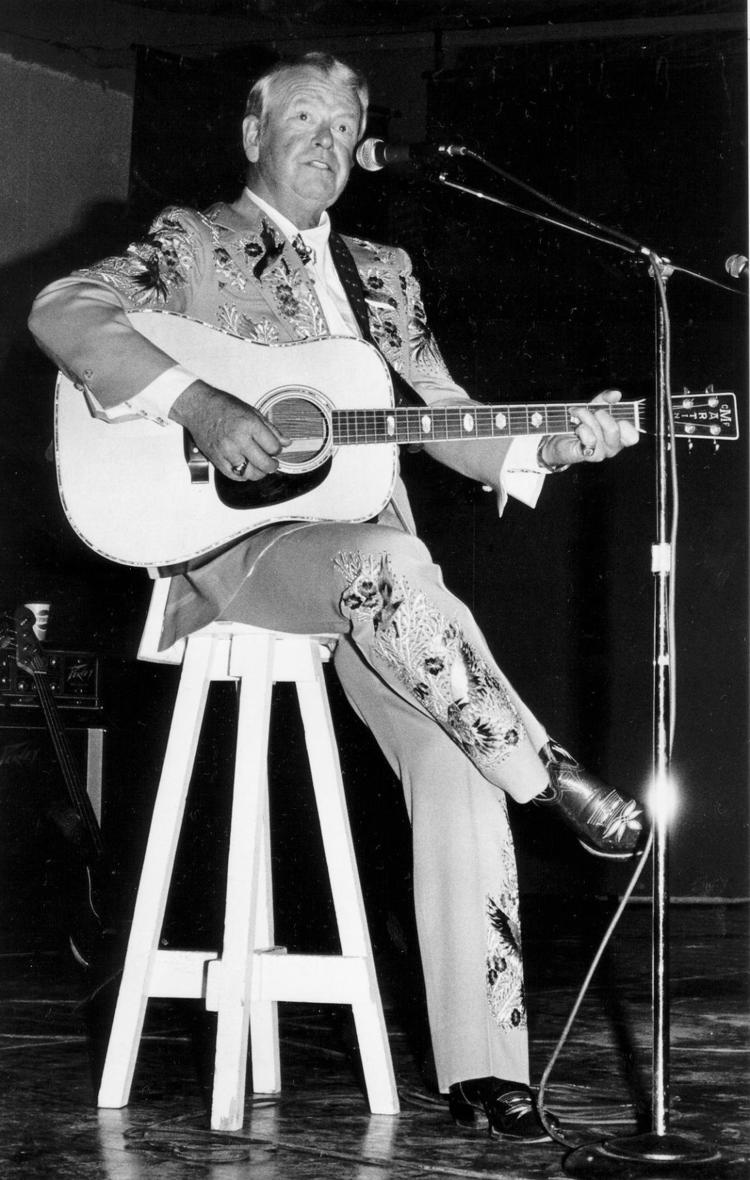 Congress Hotel Barber Shop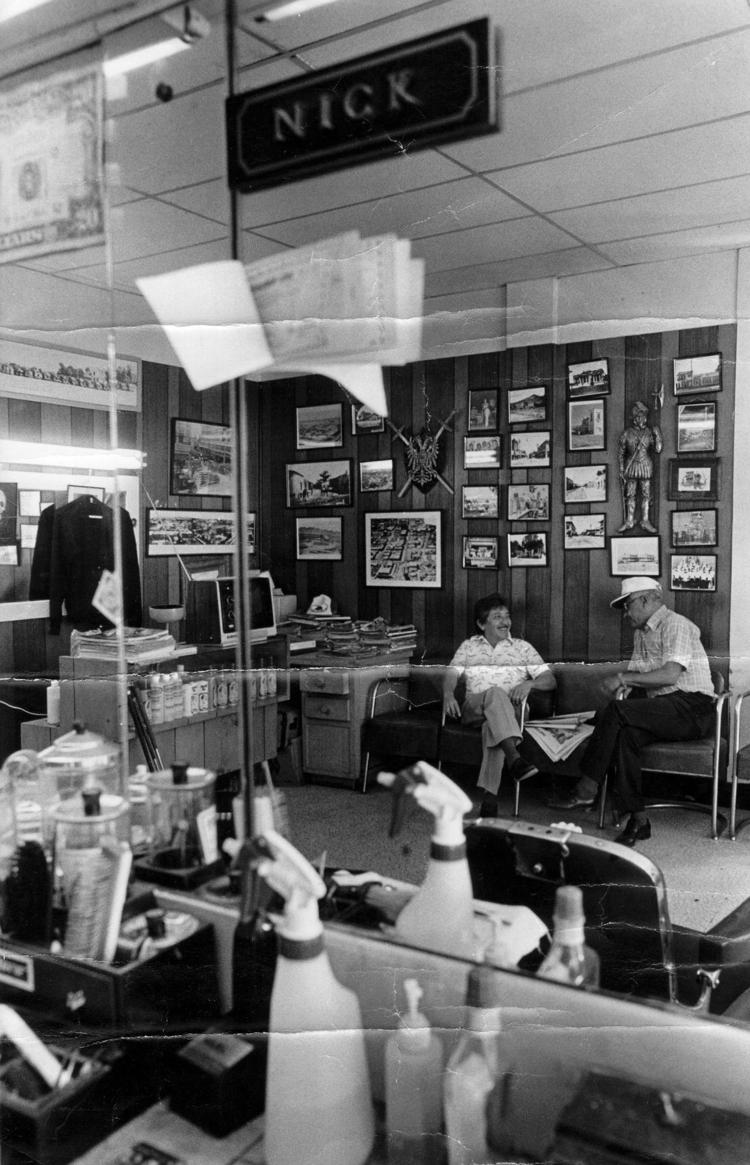 Anselmo Valencia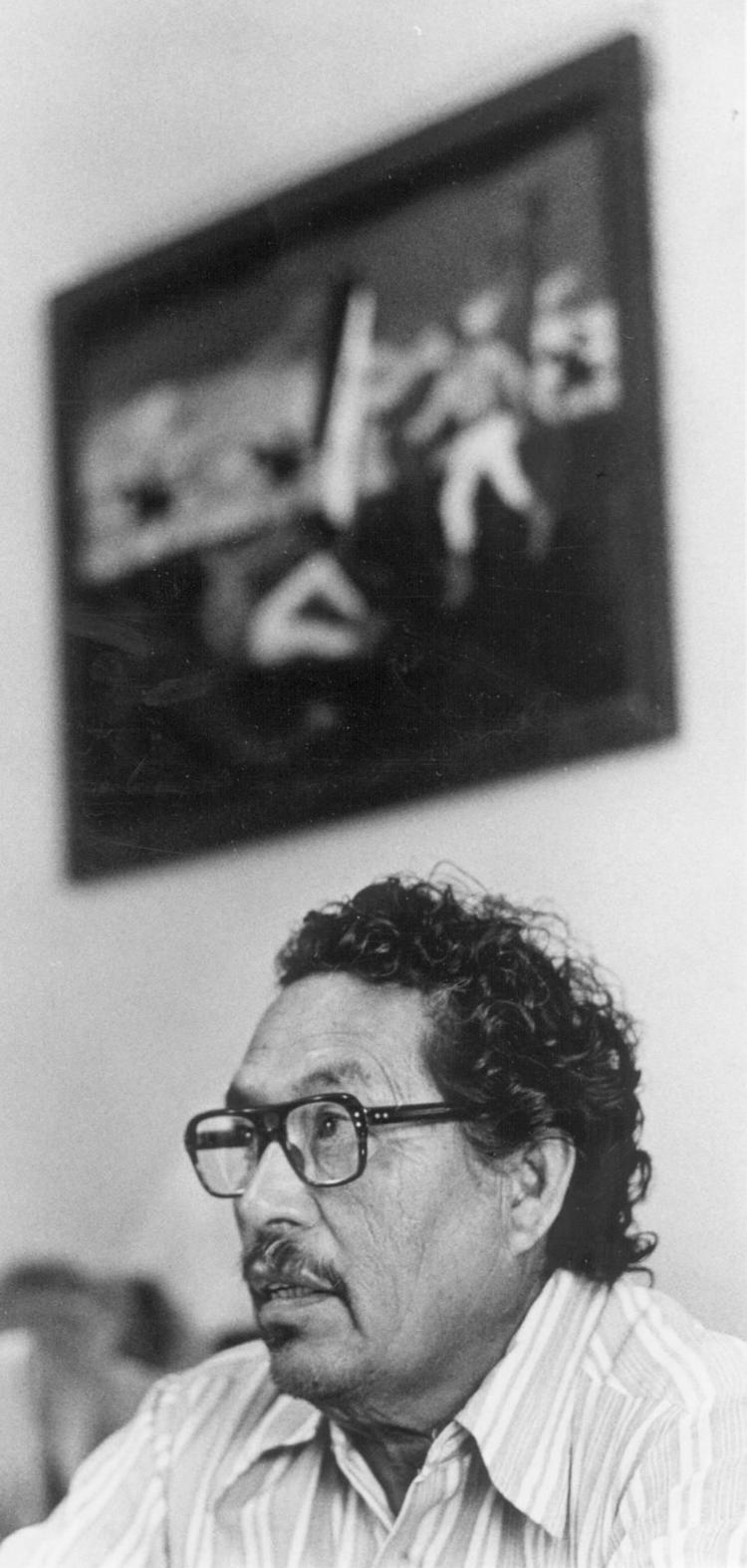 Alice Cooper in Tucson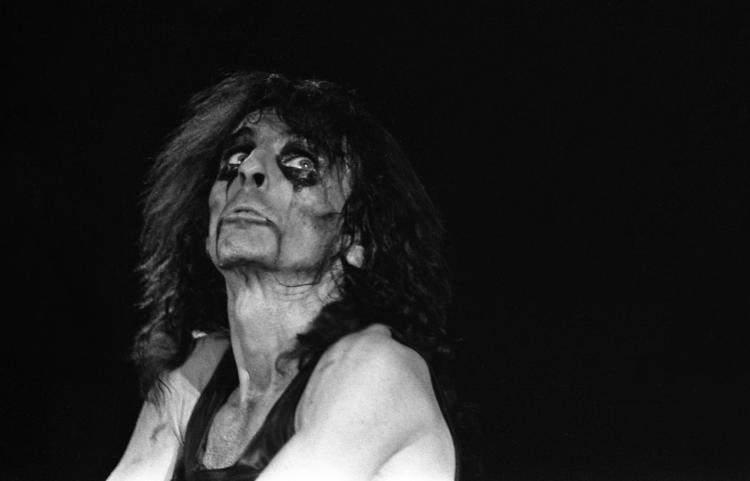 Mann Theatres in Tucson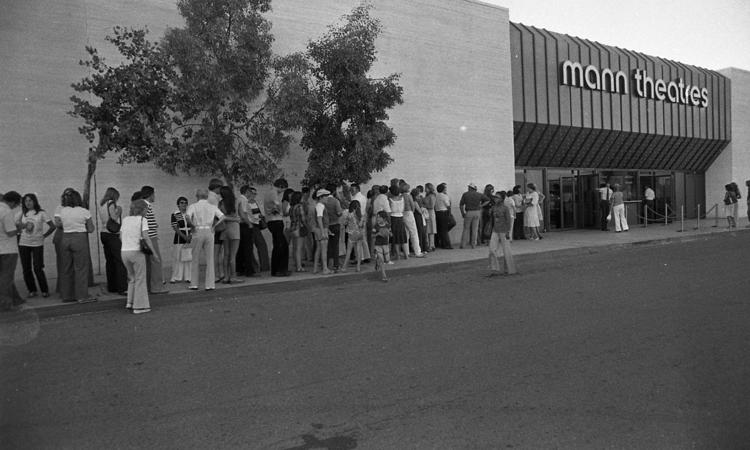 More movie lines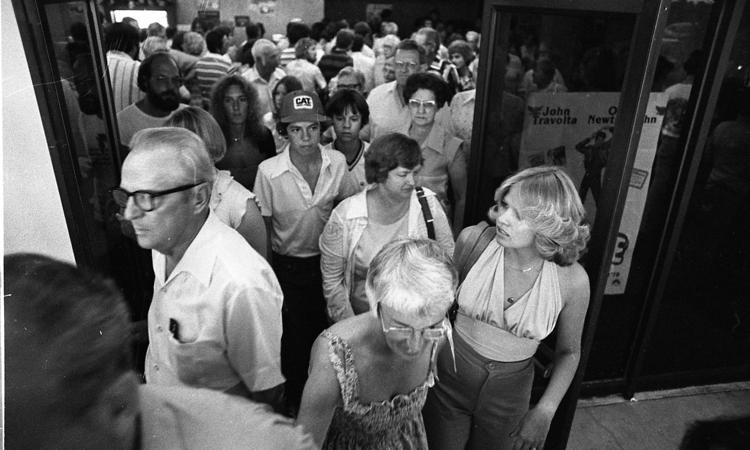 Tucson Monastery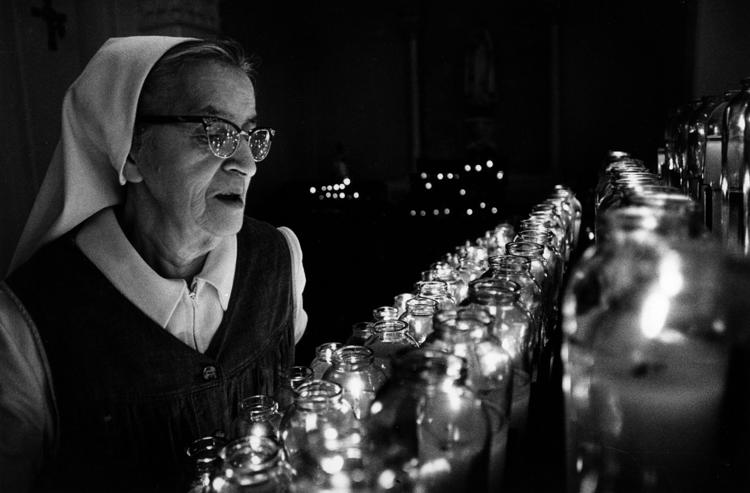 Arizona State Museum work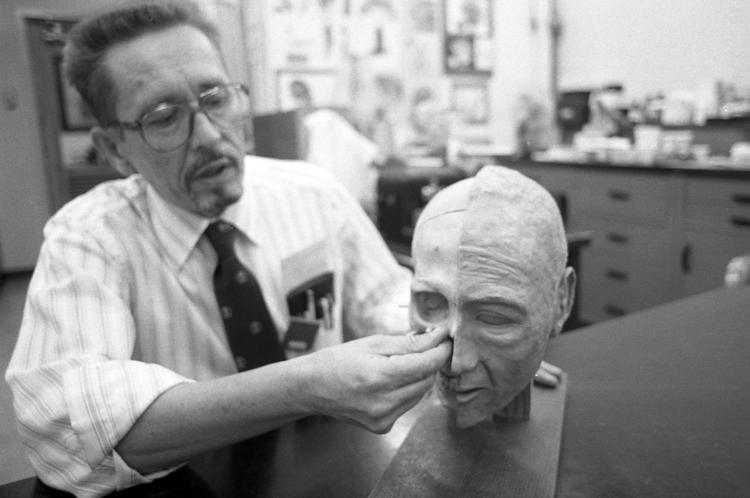 Joseph Bonanno, Sr.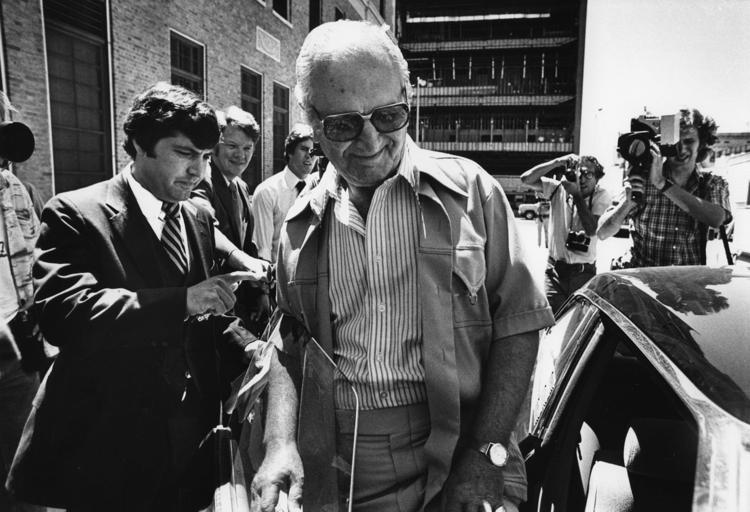 Sabino High students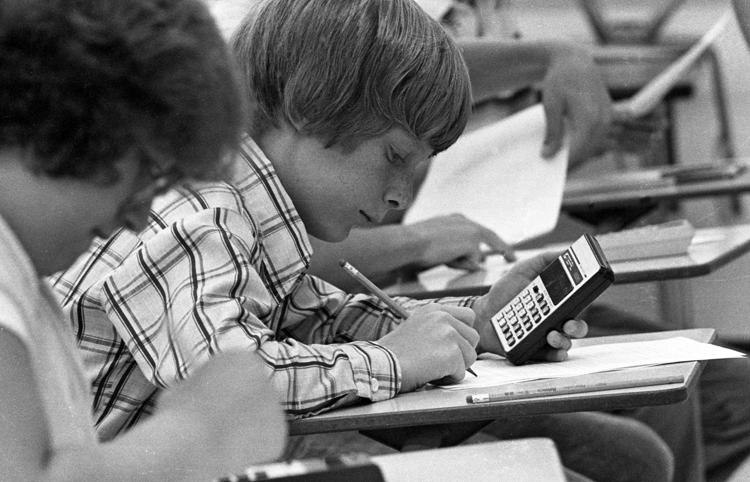 Eric Clapton gets married in Tucson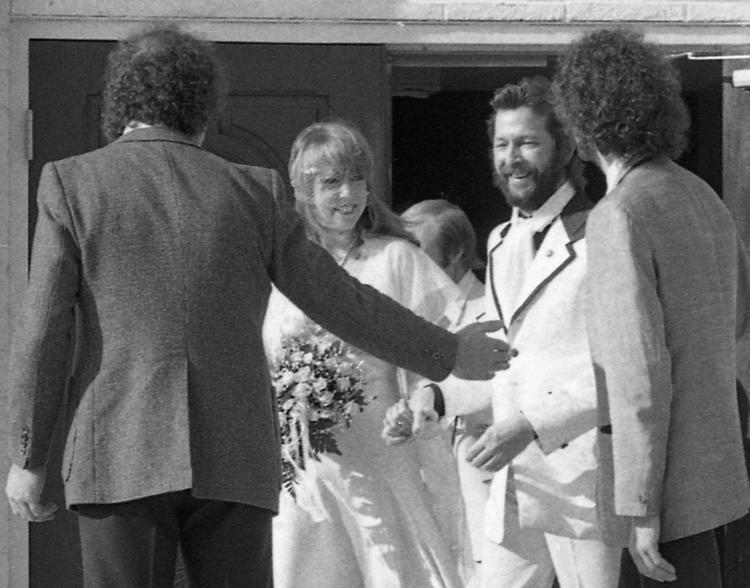 Cortaro General Store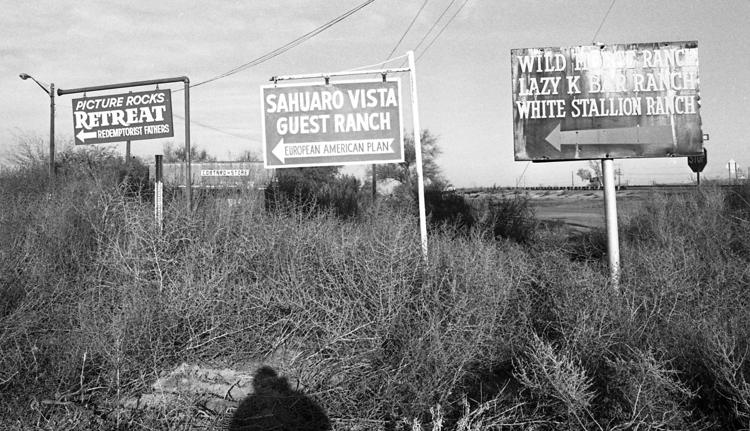 Cortaro General Store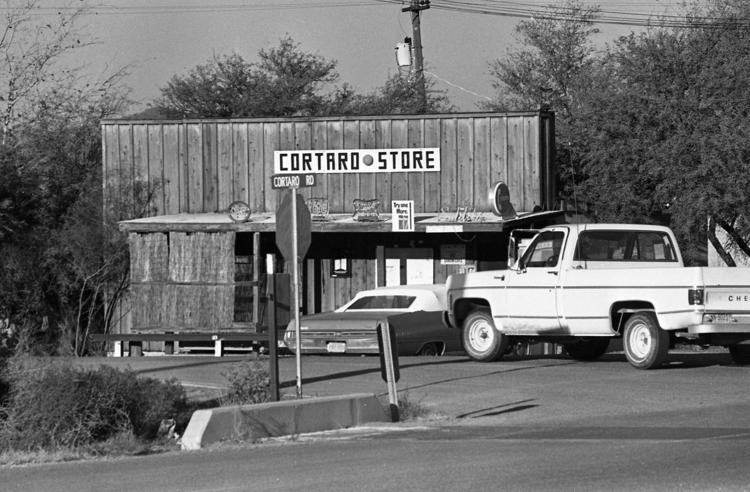 Davis-Monthan base housing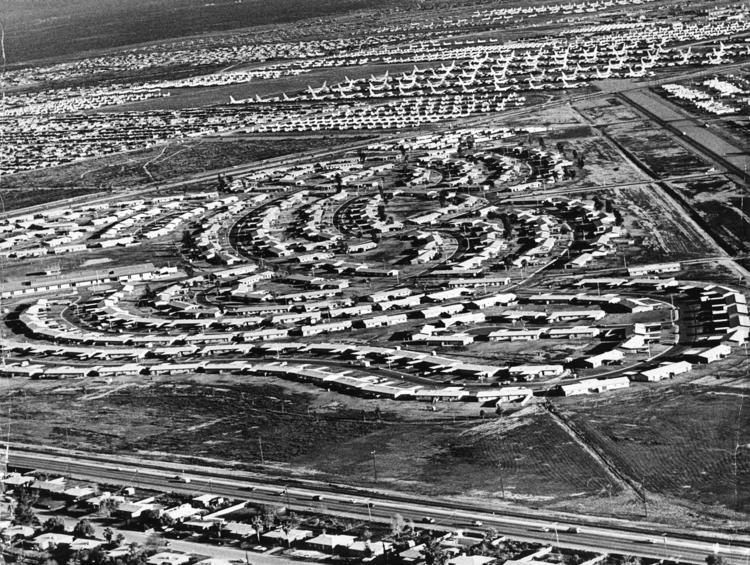 Jet crash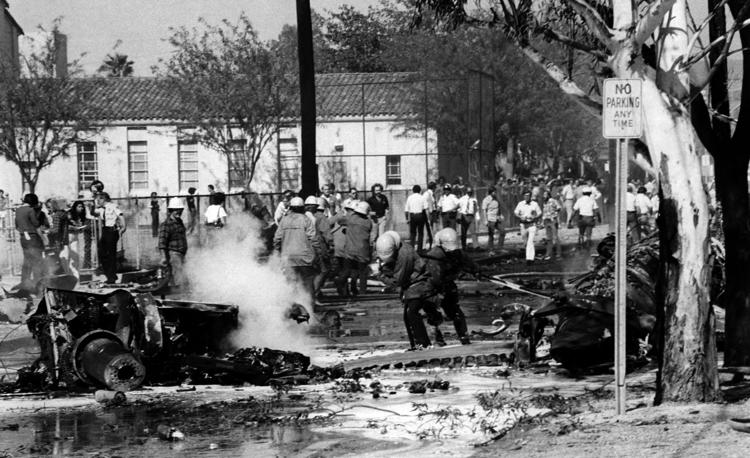 Jet crash near the UA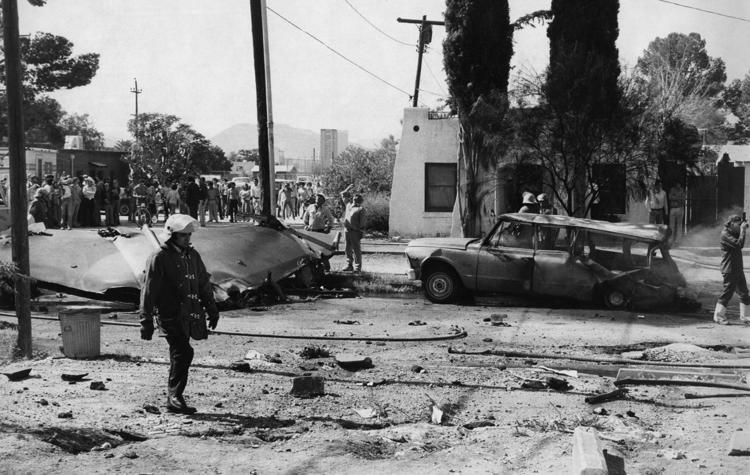 First day of school around Tucson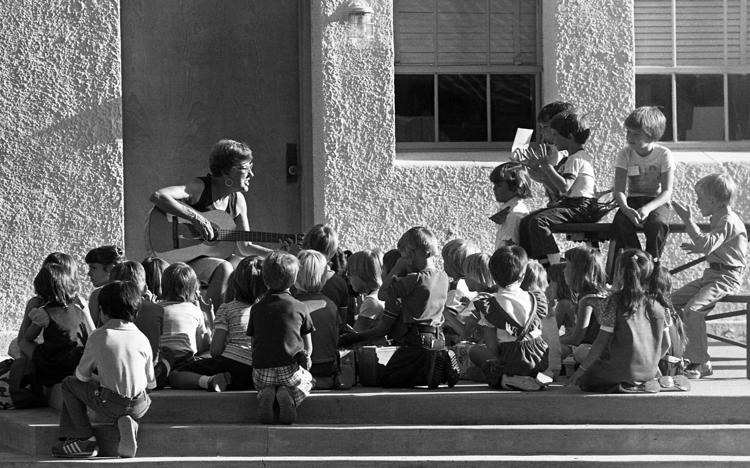 President Ford and Mariachi Cobre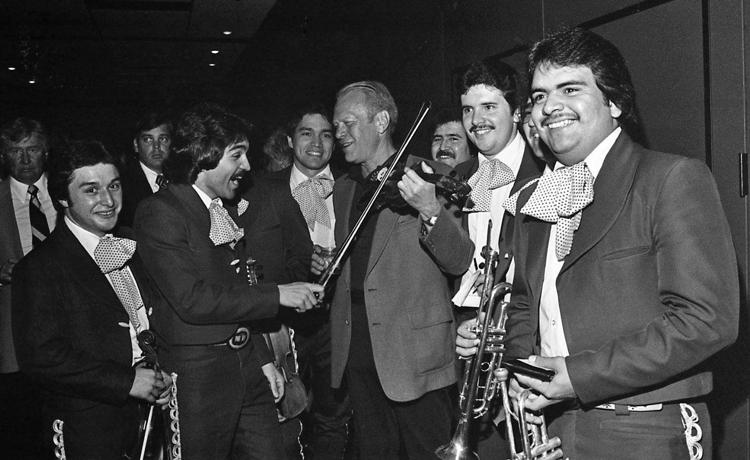 Goldwater's at El Con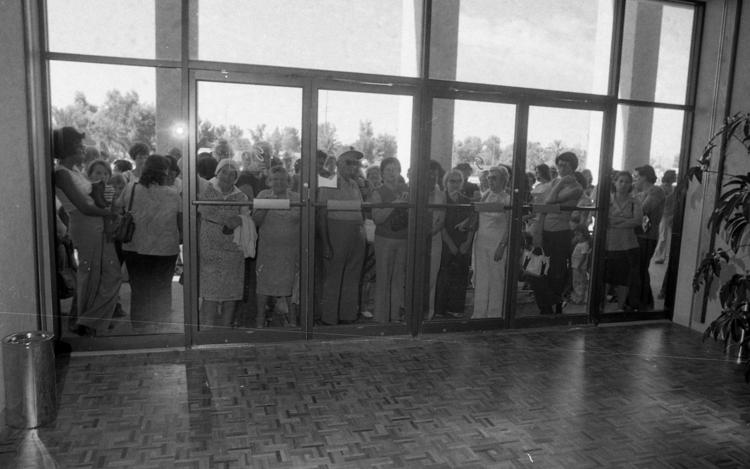 Goldwater's at El Con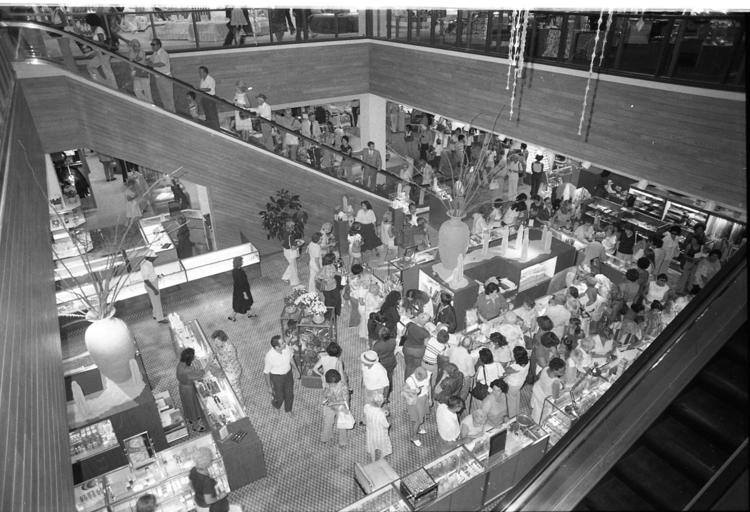 Granada Avenue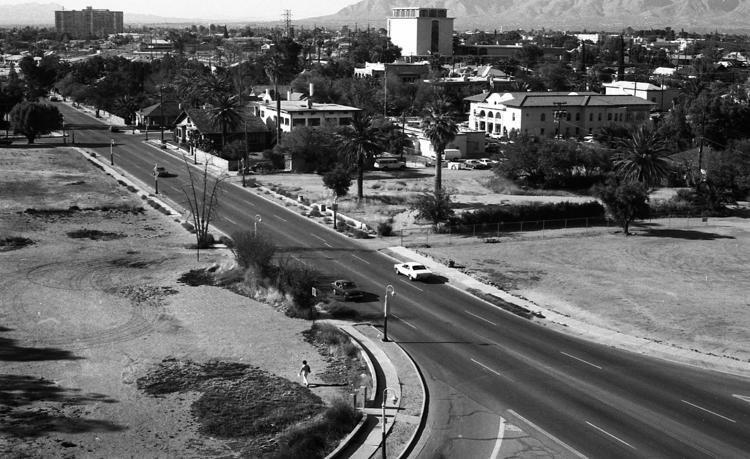 University of Arizona Homecoming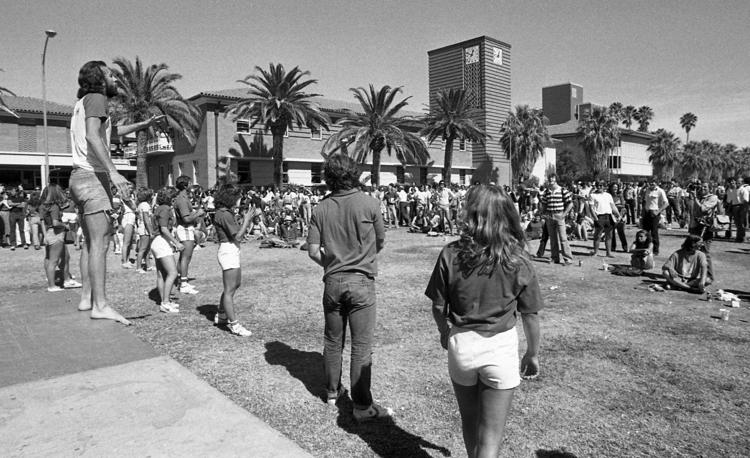 University of Arizona Homecoming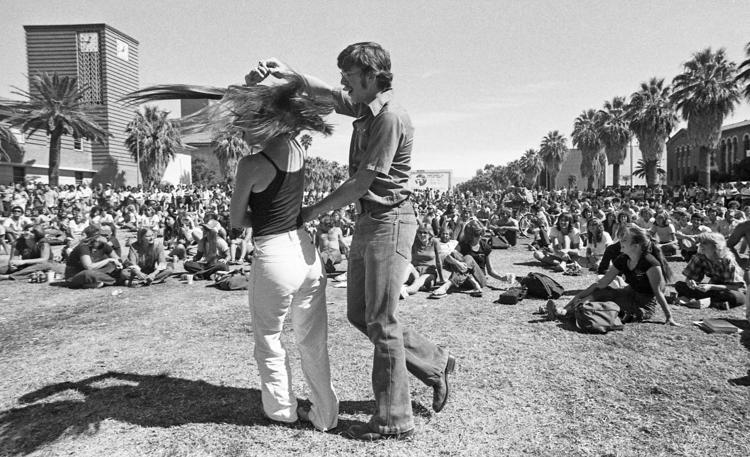 Johnny Gibson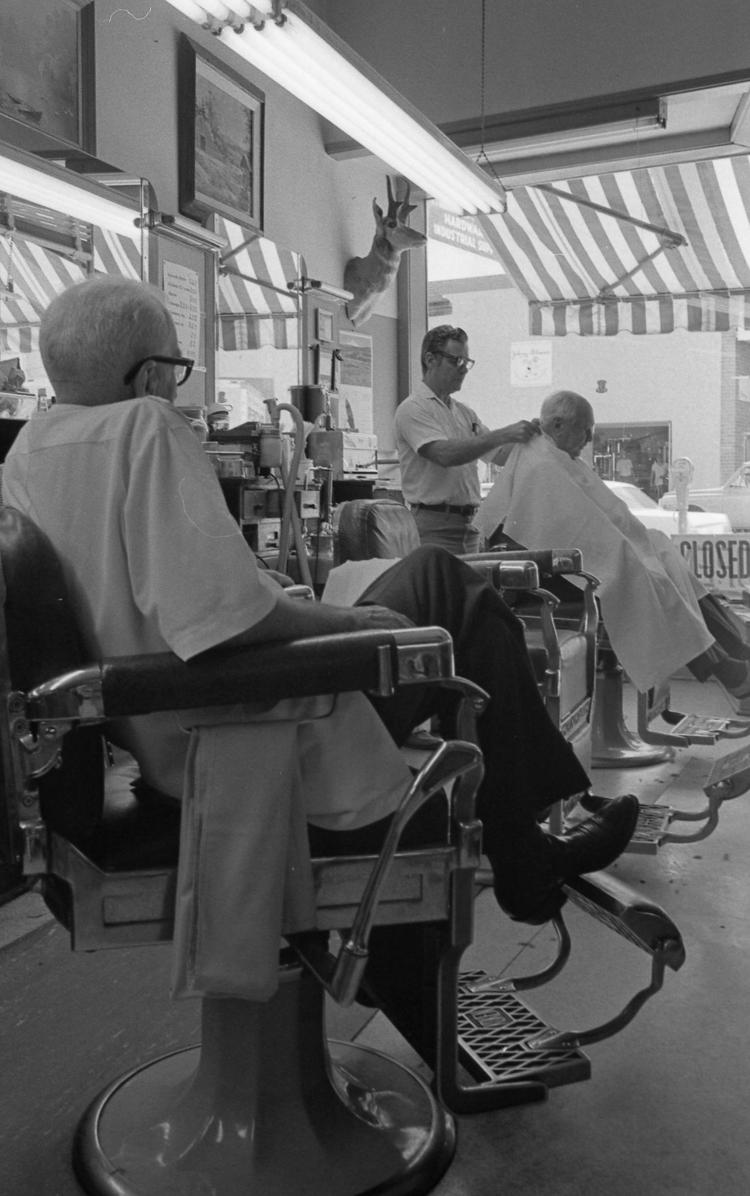 Las Posadas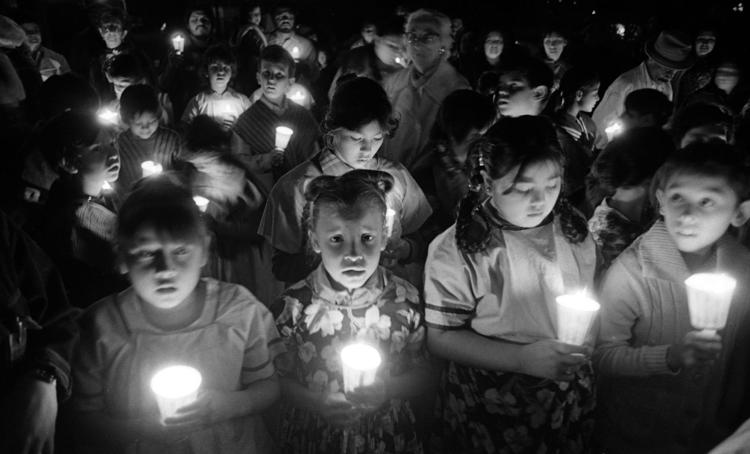 Macrame furniture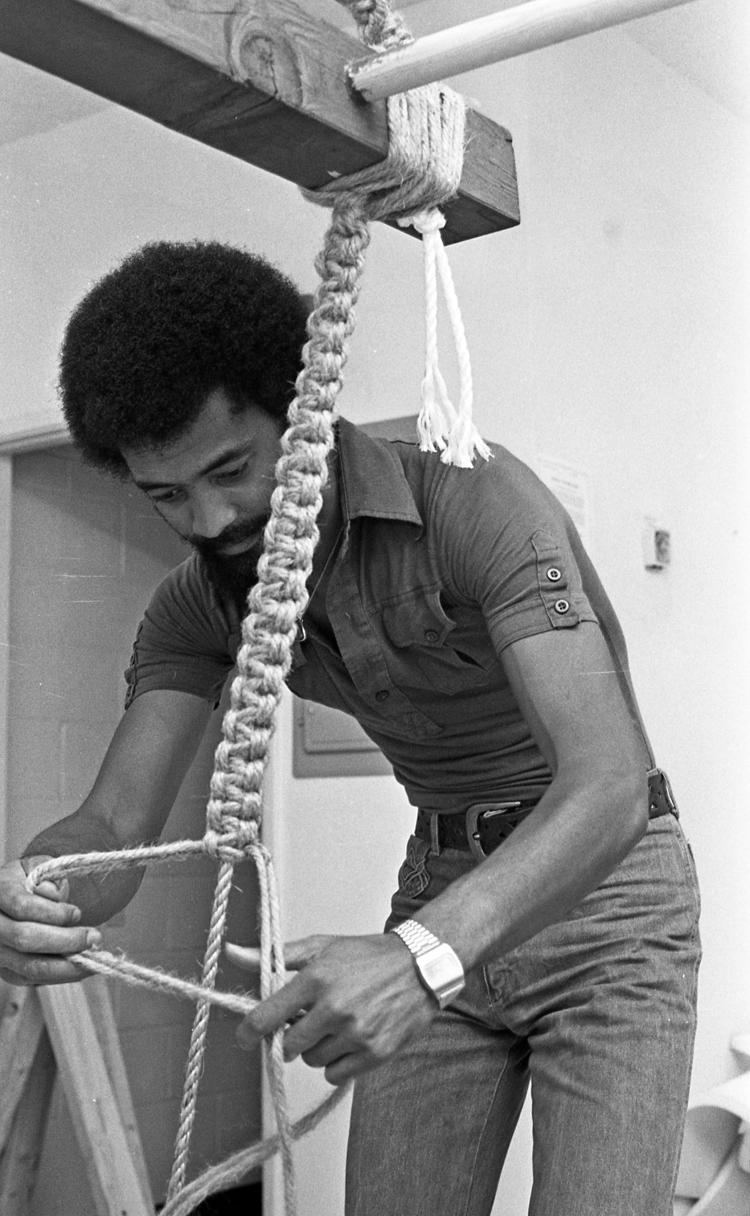 North Oracle business view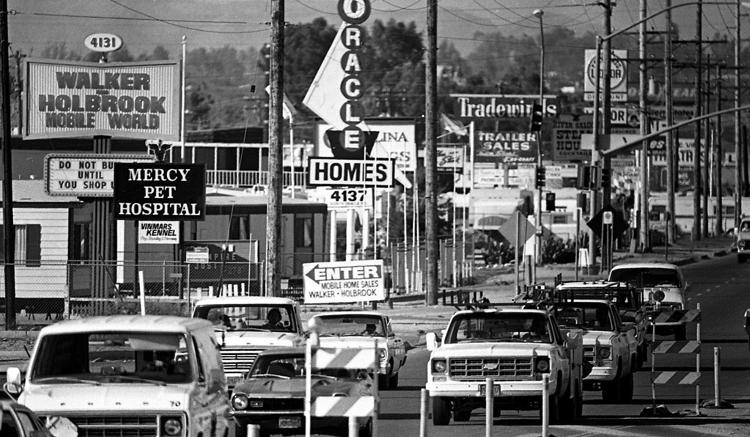 O'Rielly signage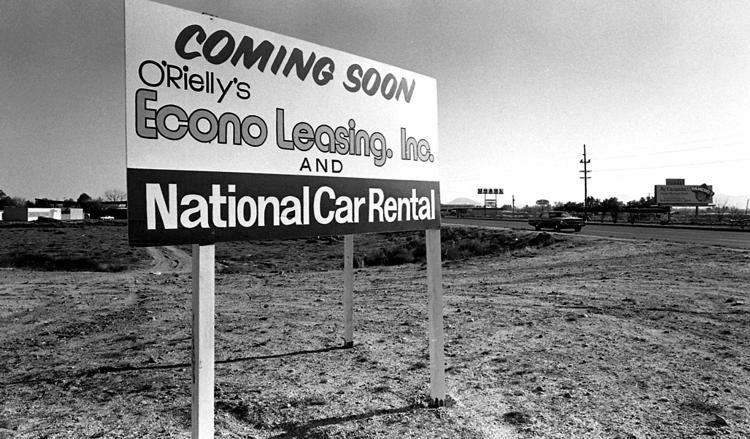 Escape artist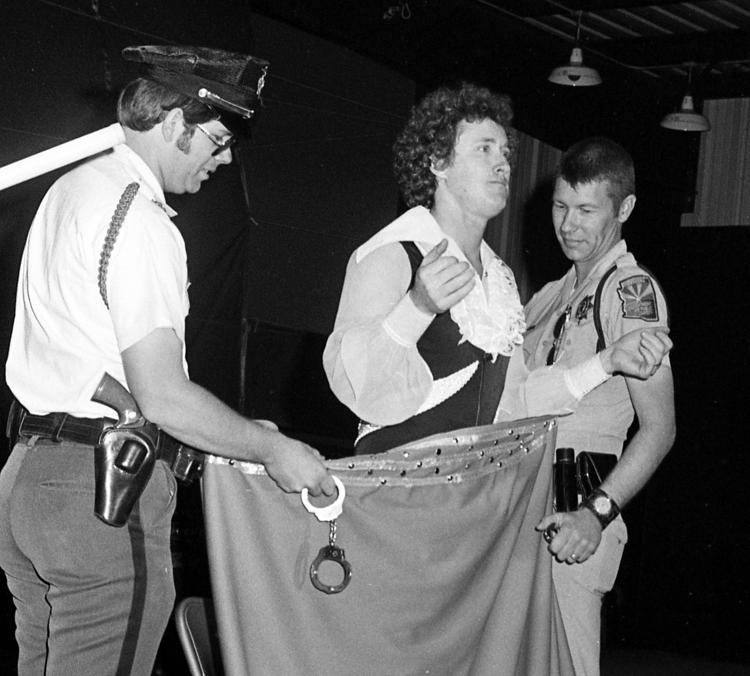 Pueblo High basketball champions
Former California Gov. Ronald Reagan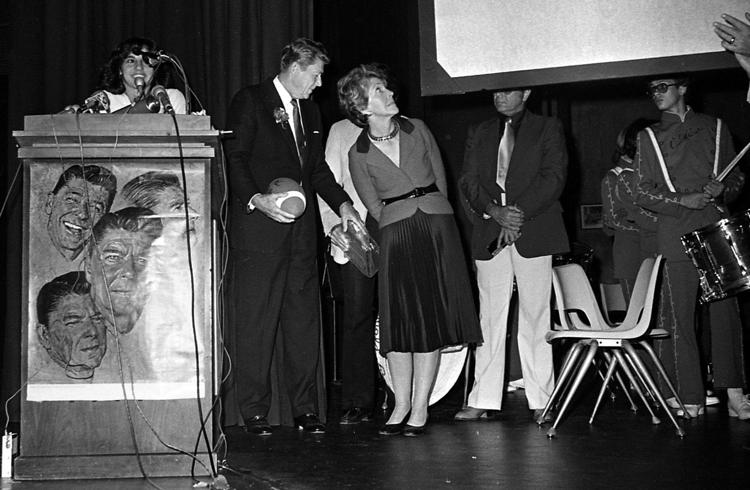 Tanque Verde Swap Meet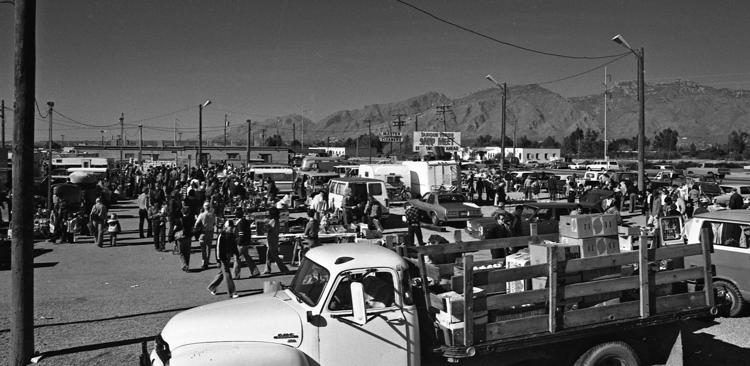 Tanque Verde Swap Meet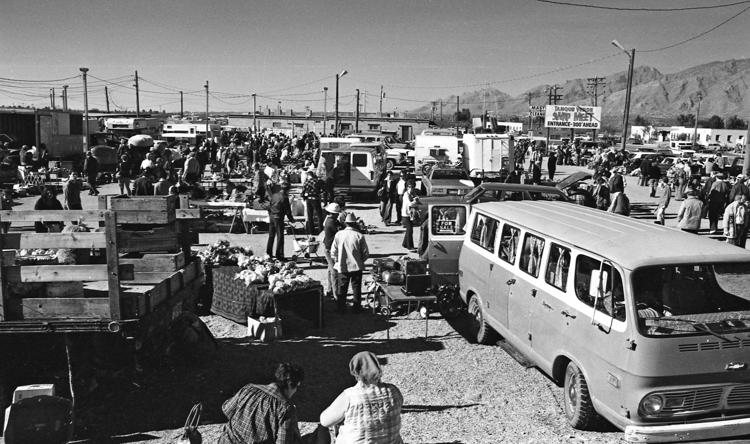 Ralph's Service Station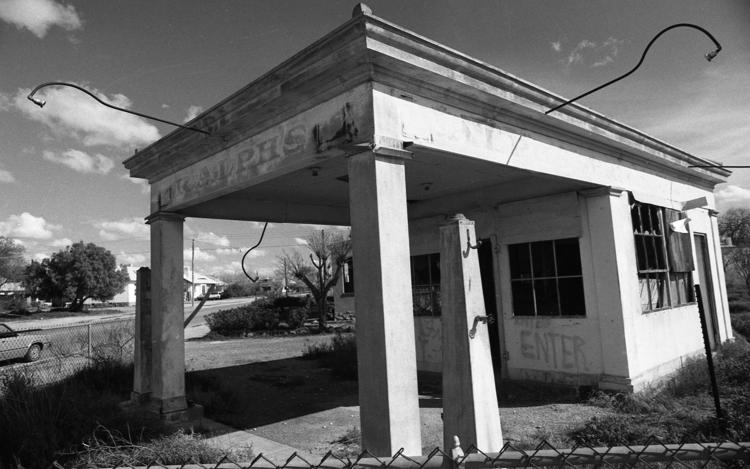 Congress Street looking west from Stone Avenue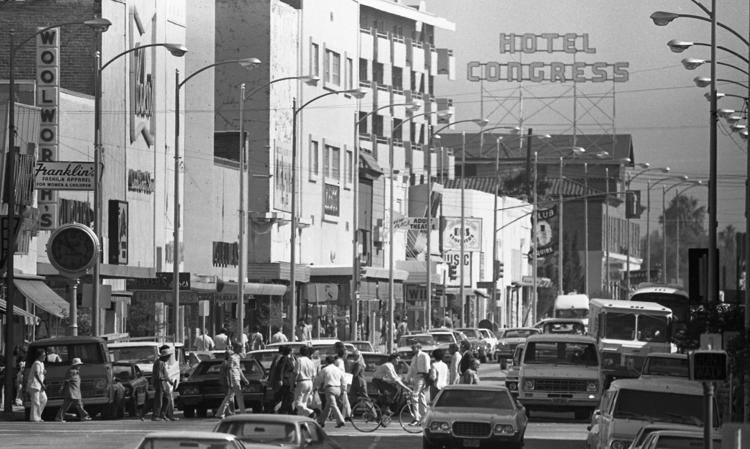 Fugitive manhunt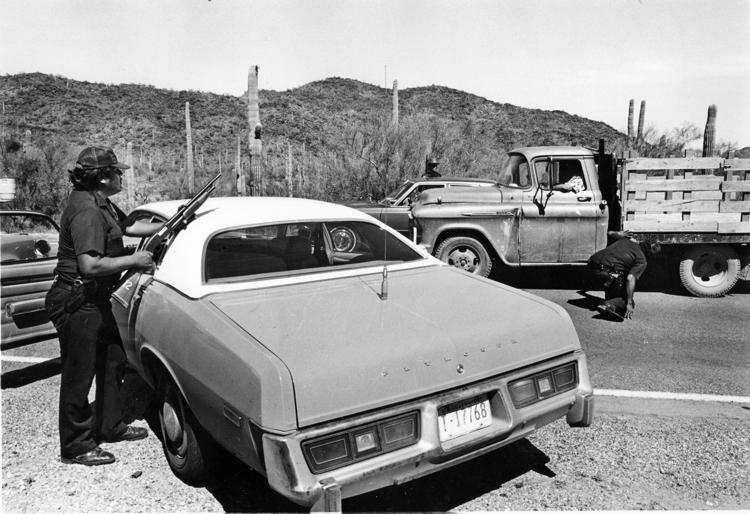 Fallout shelter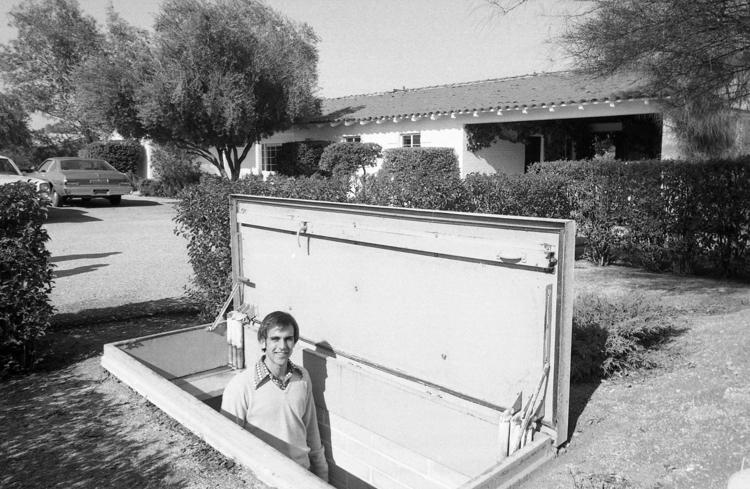 Transit strikes in Tucson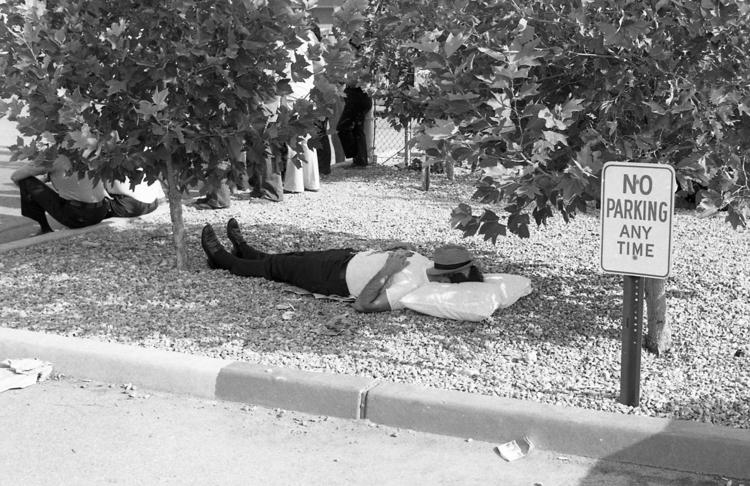 Billy Joel in Tucson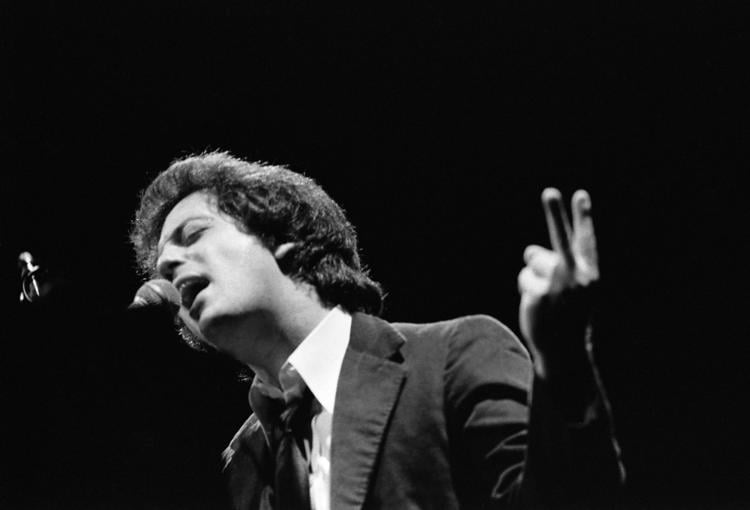 Magic Carpet Golf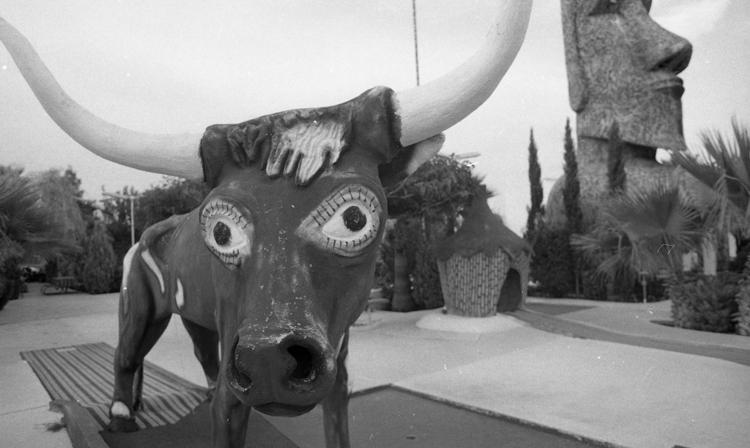 Apache Drive-In Theater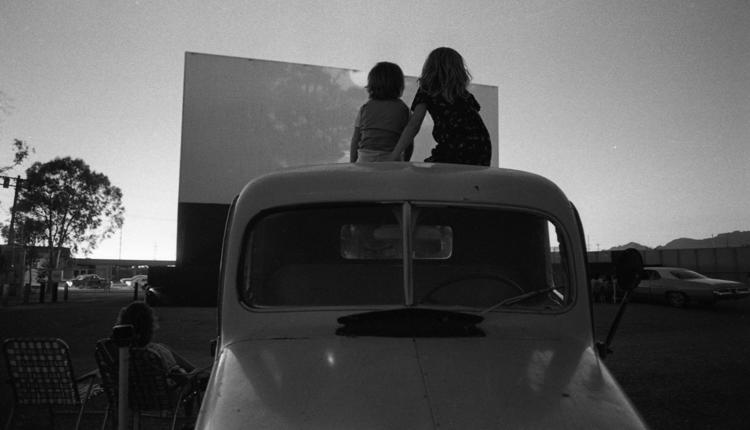 Gene Wilder in Tucson